Lee Krasner, Gold or Silver, 1954. Sold for $1,690,000.
Lee Krasner
After a weekend visit to the area, Lee Krasner and Jackson Pollock decided to move to Springs, New York. It was the mid-1940s, and the couple needed to negotiate a loan from Peggy Guggenheim to make it happen, but they gradually settled into life on Fireplace Road. Krasner took a small bedroom as her studio, where she continued to forge her way to the forefront of the avant-garde at a time when it was believed that "something about a woman is 'in the way.'" During this period, she developed her Little Image paintings—some of the most significant works of her career and of the Abstract Expressionist movement.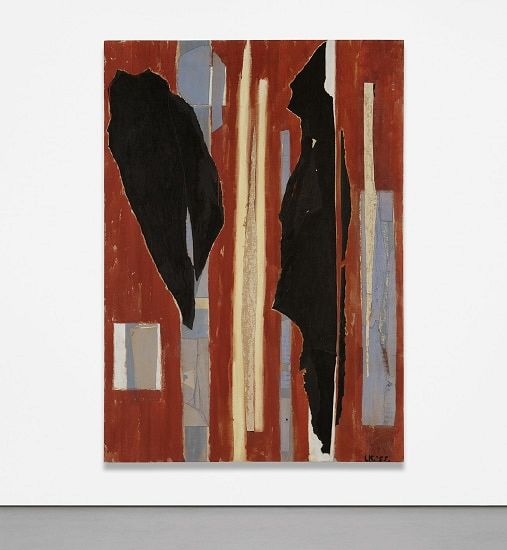 Lee Krasner, Lame Shadow, 1955. Sold for $2,180,000.
Elaine de Kooning
Like Pollock and Krasner before them, Willem and Elaine de Kooning were inspired to move to the Hamptons after visiting. The de Koonings' visits to Fireplace Road—and to other art world friends—led to the couple getting their own property in the early 1960s, and, after separating and reconciling, Elaine de Kooning purchased another house in 1975. She stayed there during the last years of her life, commenting, "Women can also be creative in total isolation. I know excellent women artists who do original work without any response to speak of. Maybe they are used to lack of feedback. Maybe they are tougher."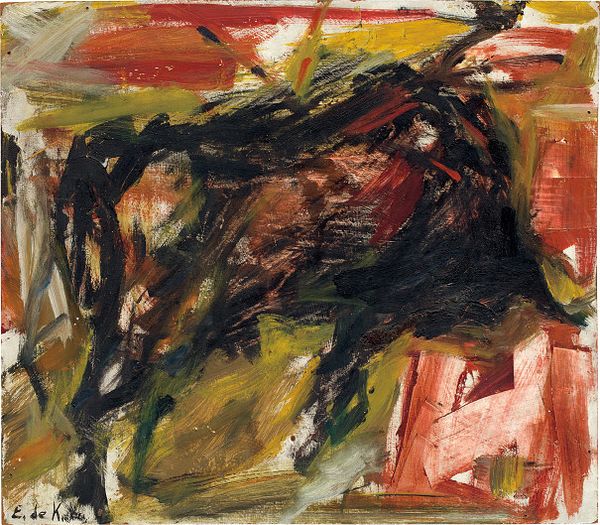 Elaine de Kooning, Bull, 1959-1960. Sold for $75,600.
Helen Frankenthaler
One of the most influential members of the second generation of Abstract Expressionists, Helen Frankenthaler had a considerable impact on the transition from the prevailing New York School sensibilities to the subsequent Color Field style. Although she is known for her visits to Provincetown, she also spent time with Clement Greenberg, Jackson Pollock, and Lee Krasner in East Hampton. Hyperallergic's Billy Anania writes that these "experiences encouraged her to be more assertive and spontaneous with the painting process." Between Provincetown and East Hampton, her process became more intuitive, infused with the aesthetic inspiration from her seaside visits.

Helen Frankenthaler, Off White Square, 1973. Sold for $3,720,500.
Jane Freilicher
Born in Brooklyn in 1924, Jane Freilicher grew up during the height of Abstract Expressionism. A friend of Helen Frankenthaler, among others, she adopted some of its influence, but shifted into more representational work. In particular, she is known for her depictions of Long Island, her lush juxtapositions of still lifes against the Water Mill landscape.
I have to feel comfortable where I am.... I have to burrow in and feel at home. –Jane Freilicher
Cindy Sherman
Inimitable photographer Cindy Sherman purchased a home in the Hamptons in the early 2000s, specifically intent on residing in the East End. And a few years ago, Sherman and her parrot, Mister Frieda, renovated an old 19th century farmhouse with the help of designer Billy Cotton that, in its layered approach to the modern and the historic, reflects the important legacy of the locale. Over the past few months, she has spent ample time there, sharing picturesque images of the hamlet that started it all—Springs.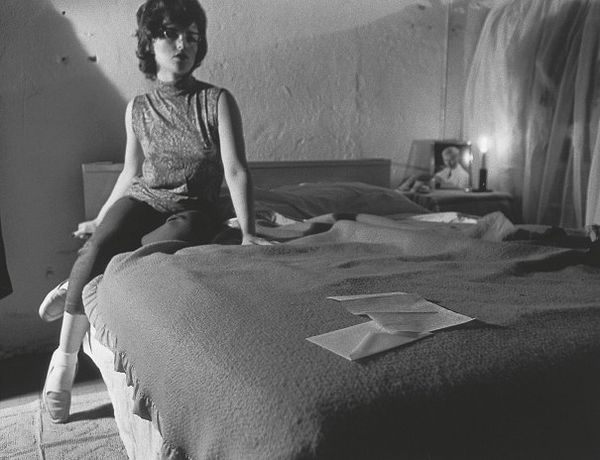 Cindy Sherman, Untitled Film Still #33, 1979. Sold for $106,250.
Discover More about Lee Krasner >

Recommended Reading
How Cindy Sherman Reinvented the Selfie >
Helen Frankenthaler: Paintings, 1973-1981 >