A splurge: A Fine Sapphire, Diamond and Gold Ring. Estimate $60,000 - 80,000. Jewels New York.
As Phillips' New York Jewels department holds its online sale in conjunction with our live sale, it's the perfect chance to treat yourself or someone you love with a jewel that will last a lifetime. Whether you're in the market for something fun and practical or a showstopping collectible, we've got you covered. Associate Specialist Anne Mock, GG, picked a variety of her favorites from each sale and explained how to get the same look for a little less.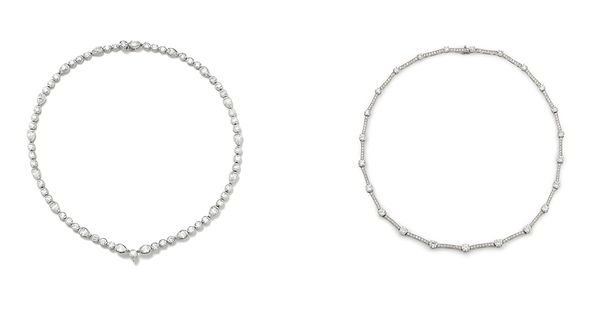 Easy to throw on with a pair of quarantine PJs, a t-shirt and jeans, or a gown, a diamond necklace should be a staple in every woman's jewelry box. Stop by to try on our splurge by Graff riviera (Lot 97, Estimate: $20,000 - 30,000) or this less pricey but just as dazzling necklace from our online sale (Lot 247, Estimate: $8,000 - 12,000).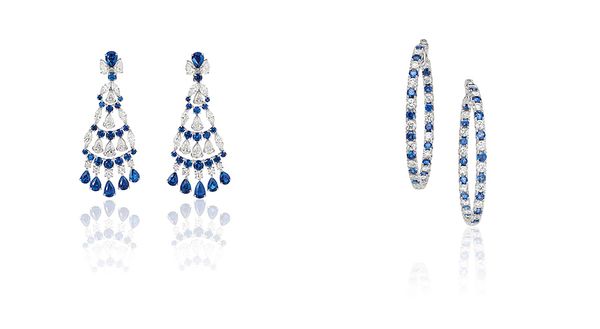 Want to make a splash at your holiday Zoom party? These sapphire and diamond earrings from Graff will be sure to make you sparkle on camera (Lot 94, Estimate: $45,000 - 65,000). A bit more understated yet just as beautiful, these Graff sapphire and diamond hoops (Lot 243, Estimate: $9,000 - 12,000) are an excellent option, as well.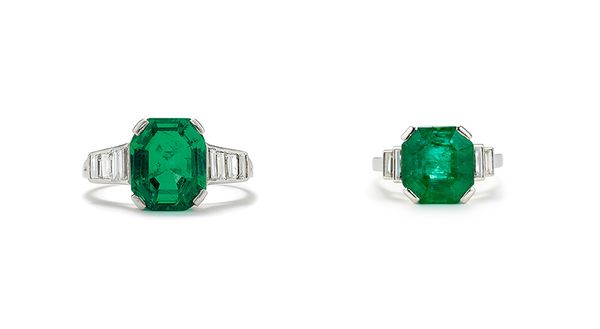 Both of these Art Deco emerald and diamond rings are true collector items. The beautiful Colombian emerald on the left (Lot 13, Estimate: $30,000 - 50,000) is a splurge due to the clarity and rarity of the stone. The color of the emerald in the Mauboussin ring from our online sale (Lot 201 , Estimate: $10,000 - 15,000) has the same beautiful green hue, at a more attainable estimate.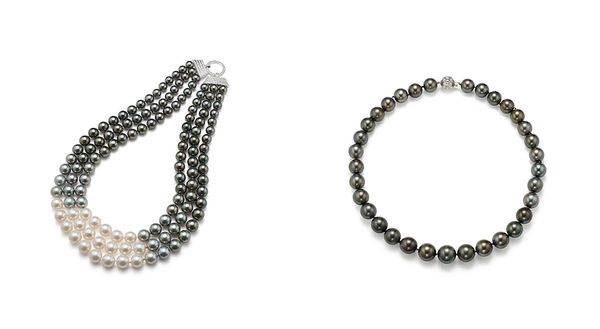 You can never go wrong with pearls, forever classic and versatile. This modern, ombre Tahitian and South Sea cultured pearl necklace will instantly elevate a sweater or a cocktail dress (Lot 77, Estimate: $13,000 - 16,000). For a lot less, you can be a little more understated, yet still sophisticated, with this single strand of Tahitian pearls (Lot 315, Estimate: $1,500 - 2,500).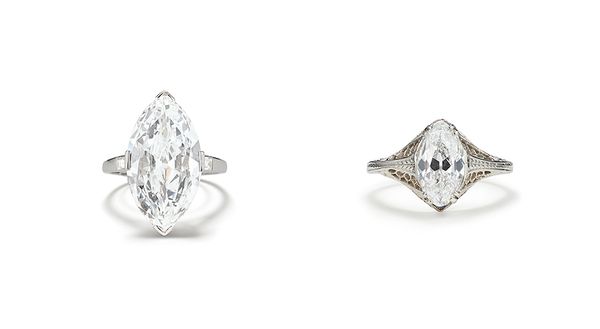 If you're in the market for a stunning diamond ring, look no farther than this 8.86 carat, F/SI1 marquise-shaped diamond (Lot 26, Estimate: $80,000 - 120,000) in our live sale, or opt for a smaller and more delicate look with this 2.02 carat D/VVS2 and its intricate mounting, from the online sale (Lot 208, Estimate: $15,000 - 20,000).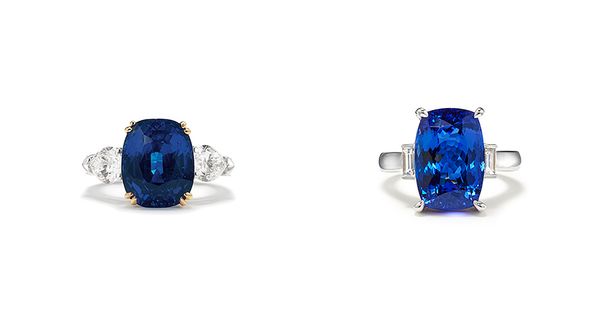 A striking cocktail ring is a must-have for a lady on the town. Both stones possess beautiful, mesmerizing and rich colors. This gorgeous unheated 9.57 carat unheated sapphire can be yours with an estimate of $60,000 - 80,000 (Lot 95). Trying not to break the bank? This luxurious tanzanite and diamond ring is a real statement piece (Lot 246, Estimate: $4,000 - 6,000).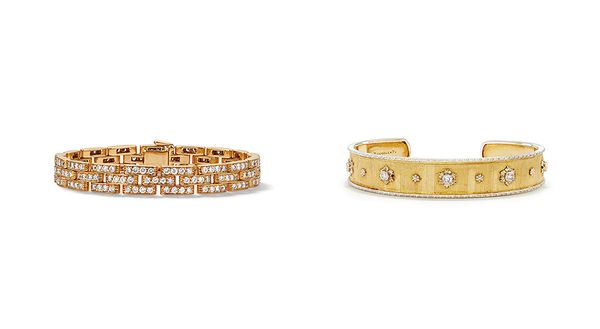 Easy to wear, this diamond covered Maillon Panthère bracelet by Cartier will add sparkle to your wrist (Lot 51, Estimate: $15,000 - 25,000). But so can this gold and diamond cuff by Buccellati from our online sale. It can be your everyday staple (Lot 290, Estimate: $3,500 - 5,500)!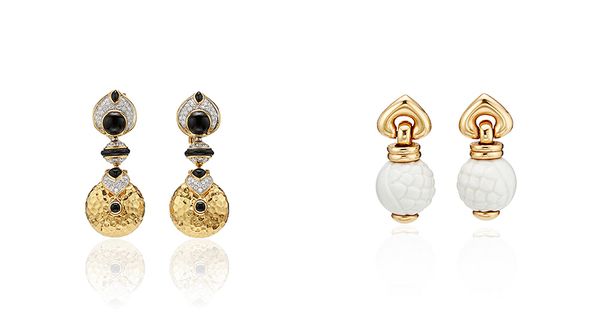 It's always nice to have a pair of earrings that instantly elevates any outfit. To really turn up the glam, try these diamond, onyx and gold earrings by Marina B. (Lot 68, Estimate: $7,000 - 10,000). These earrings also come with interchangeable beads to mix and match with your wardrobe! For your steal, these ceramic and gold earrings by Bulgari go with pretty much everything (Lot 296, Estimate: $2,000 - 3,000).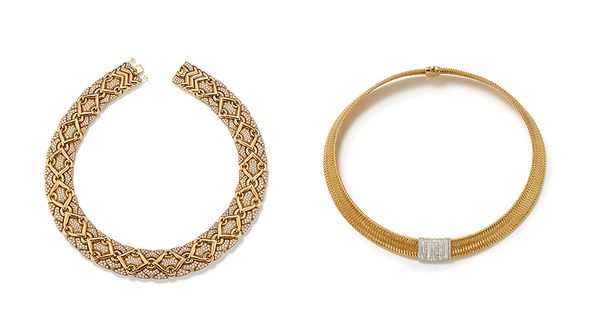 A bold pop of gold around the neck is a great way to polish off a casual outfit or formal attire. Our splurge is signed by Bulgari (Lot 52, Estimate: $30,000-50,000) but the steal by Roberto Coin can be equally effective (Lot 282, Estimate: $3,000 - 5,000). BONUS: Lot 52 is offered with a matching bracelet and Lot 282, has a matching bracelet in the sale, Lot 284.
Discover More from Jewels New York >

Recommended Reading
The Sapphire Mines of Kashmir >