Matthew Wong River at Dusk, 2018. Estimate: HK$7,000,000 - 10,000,000. 20th Century & Contemporary Art Evening Sale, Hong Kong. Copyright © [2018] Monita K.Y. Cheng
Dating back to the seventeenth century when the term "landscape" was coined as a term for this style of artwork, it has since become one of the most coveted art genres. It is unsurprising that landscape art has remained one of the most popular themes in paintings, as it resonates with a wide audience. Defined by the artistic genre focusing on natural surroundings, many artists continue to use scenes of nature as a way to tell stories, illustrate ideas, or conceptualize metaphors. Being intrinsically drawn to its calming and peaceful nature, people of all walks of life throughout history relate to the subject matter, be it artist or appreciator.
In our upcoming 20th Century and Contemporary Art Evening and Day sale, Phillips has curated a series of works in the style of landscape that crosses cultures and eras – a collection that emphasizes emotions and individualism through the glorification of nature – ranging from the ethereal style of more recent works of the late Matthew Wong to the abstract interpretations by Chinese grandmaster Zao Wou Ki.
Tranquil Wonderland

Dubbed 'one of the most talented painters of his generation' by The New York Times, the late Chinese-Canadian artist Matthew Wong's works have captivated audiences worldwide with his dreamlike landscapes and still lifes. River at Dusk is an enthralling work depicting a romantic river scene lined with lush foliage at golden hour. Executed a year before the artist's untimely passing, the work offers an immersive experience into the contemplative wonderlands that exist in the artist's imagination. Recreating the spontaneity and painterly approach of plein air painters with frenetic brushstrokes, in River at Dusk, Wong animates the ethereal worlds in his mind, conveying the spiritual and ephemeral qualities of natural landscapes through loosely defined forms and unconcealed brushwork.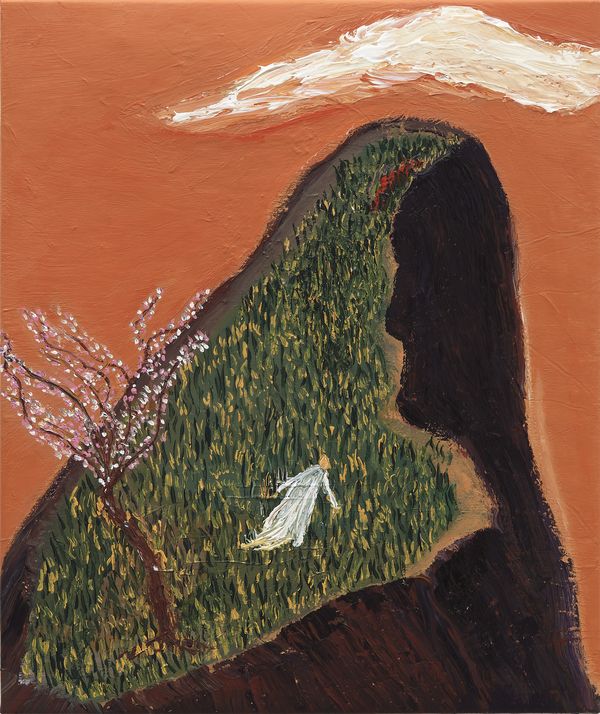 Presented in our Day Sale, One Fine Day is another work by Matthew Wong. Informed by modernist traditions, his intuitive working method culminates in a vision of palpable dreamscapes that defies categorisation.
With an almost preternatural sense for creating ethereal scenes, Wong sometimes populates his paintings with a solitary figure. One Fine Day is a meditation on the space between the imagined and the familiar. Here the lonesome figure lounging pleasurably on the hillside imbues a sense of tranquility amid the rhythmic, lushly-painted surroundings. Evoking the artist's daily life since settling in rural Edmonton in Canada to focus on his artistic practice, perhaps the work reflects temporary respite from Wong's own inner demons. But Wong's ebullient palette is 'tinged with a melancholic yearning' and the sprawled silhouette with arms outstretched on the slope permeates the scene with ominous overtones.
Romance in Nature
Lucas Arruda is among Brazil's globally sought-after fresh generation of artists, proven by the widespread institution and critical recognition for his exquisite landscapes and seascapes. One of the largest sized pieces to appear at auction, Untitled, from the artist's Deserto-Modelo series, beckons the viewer to come closer, inviting them to peer into the meticulously applied brushstrokes that bring into form a complex rendition of a horizon line at the cusp of dawn or dusk. With fewer than ten Deserto-Modelo paintings offered in the auction market before, Untitled is a superb example from an artist rare at auction.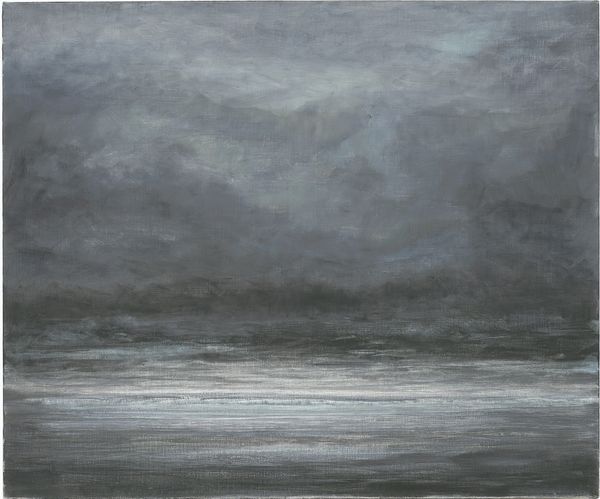 Urban Order
Whether in creation, thinking or feeling, Liu Wei's works bring a sense of time and space that is completely different from previous generations. His paintings are filled with multiple levels of complexity. Through rigorous composition and harmonious colors, the artist presents the beauty of order that is difficult to express in words to his audience. He attaches great importance to the exploration of visual styles. Simple, clear and touching the theme in a direct manner, his works express artistic approach opposing the conceptualization of art in complete visual ways. Created in 2010, Landscape depicted common scenes in daily life. It uses magnified images accurately produced by computers, and then re-adjusts the arrangement according to the new pixels generated by the magnification. By reorganizing linearly on the screen, light, shadow and boundary becomes abstract, which makes the picture seem familiar but indifferent and alienated; making it difficult for the audience to distinguish between virtual and reality.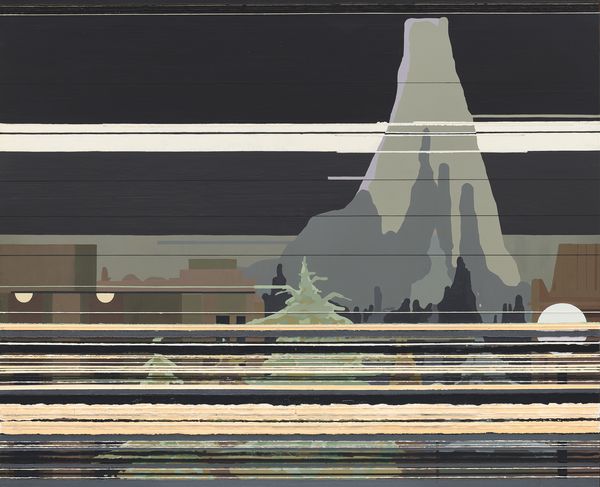 In Purple Air IV-4, stacked columns rendered in black and white are punctuated by bands of yellow, blue, purple and red against a crimson red background, the enveloping hazy greyish air is suggestive of the capital's poor air quality. But the series in fact has a more auspicious ring to it, emanating from the Chinese saying 'purple air comes from the east' (紫氣東來). In the artist's own words: 'In the Chinese classics, this idea of purple air refers to a state of haze, a lack of clarity, but actually full of vitality. There are so many problems, but it is still lovely.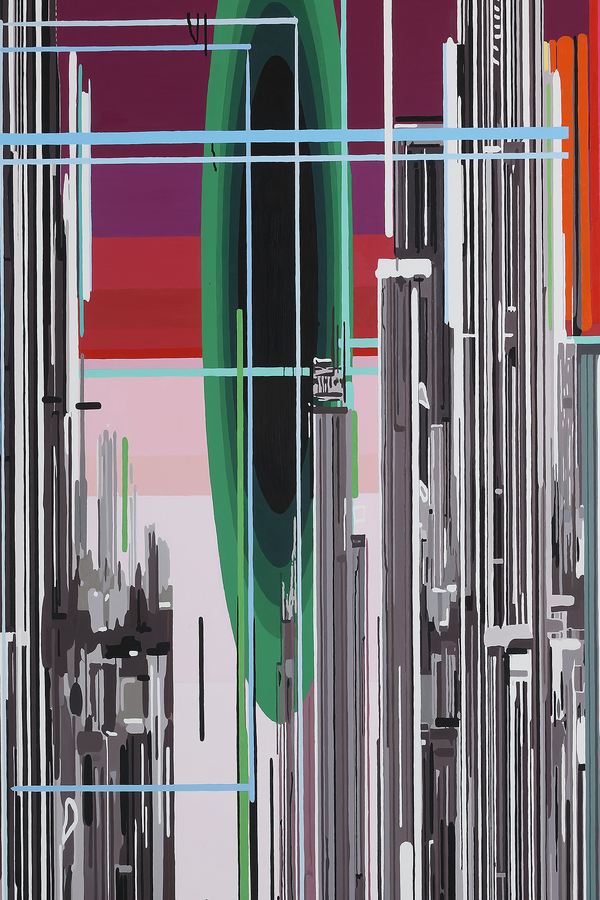 Optic Rhythm
Chu Teh-Chun holds a prominent place in the canon of art history and is celebrated internationally for his unparalleled synthesis of classical Chinese painting with Western abstraction. After his move to Paris in 1955, Chu eschewed figurative art and turned to abstraction, particularly inspired by his encounter with the work of French artist, Nicolas de Staël and his abstract landscapes rendered in thick impasto.
Le 30 mars 1981 is exemplary of Chu's stylistic developments of the 1980s, featuring dynamic feathery brushwork that sweep the canvas in different directions. By the start of the decade, Chu's exploration of Chinese ink painting and ways in which to integrate oil paint, had led to a significant shift in his oeuvre, and his paintings became decidedly lighter and more ethereal in their appearance. Chu masterfully renders light in his works of the 1980s, and his gleaming, luminous celestial landscapes reflect the interplay of light and dark.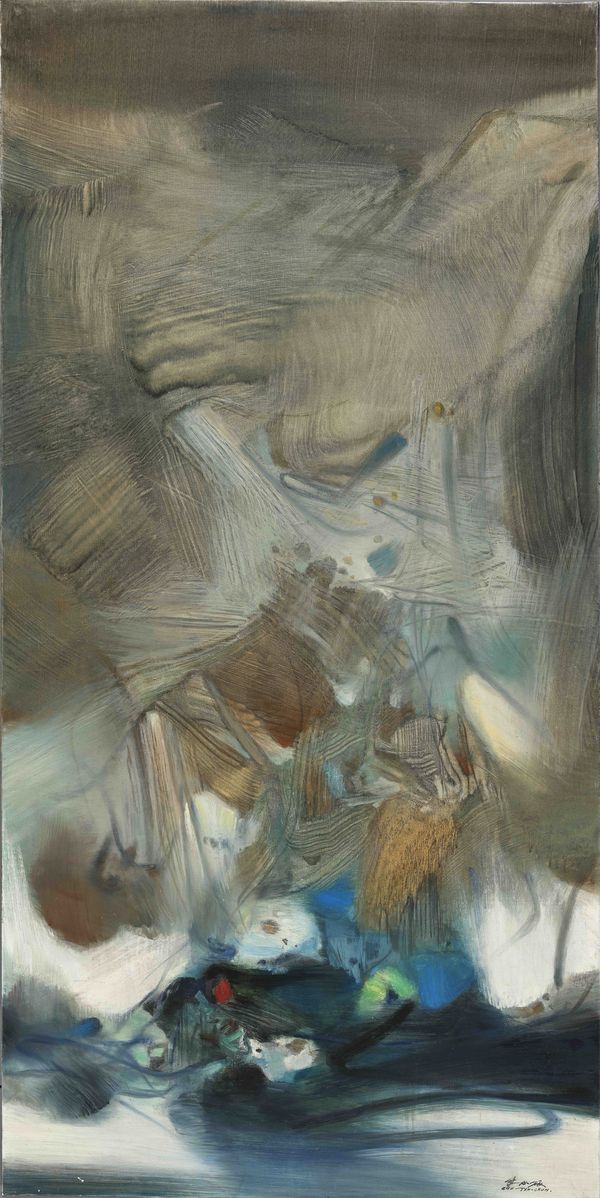 Chu Teh-Chun Le 30 mars 1981, 1981. 20th Century & Contemporary Art Evening Sale, Hong Kong.
Estimate: HK$5,500,000 - 7,500,000. © Chu Teh-Chun / ADAGP, Paris - SACK, Seoul, 2020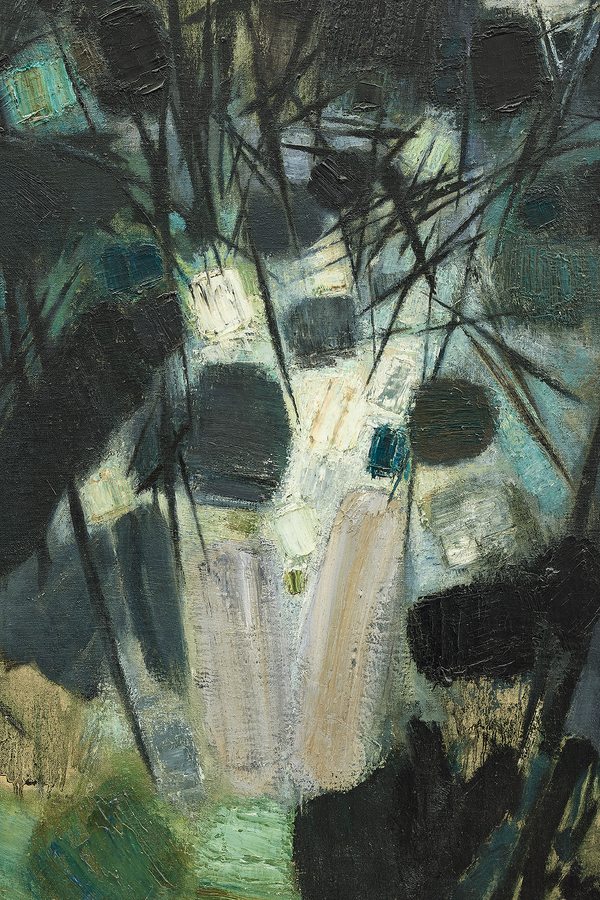 Chu Teh-Chun Composition No. 65, 1960. 20th Century & Contemporary Art Evening Sale, Hong Kong.
Estimate: HK$15,00,000 - 20,000,000. © Chu Teh-Chun / ADAGP, Paris - SACK, Seoul, 2020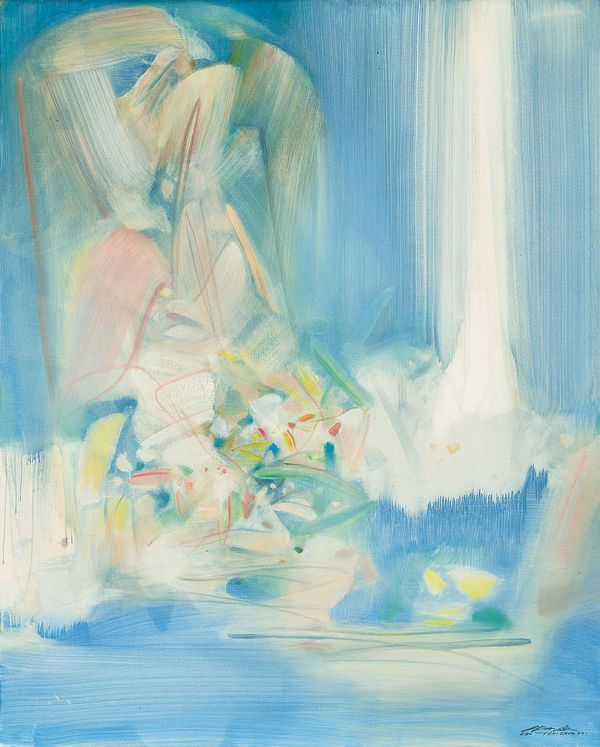 Fractal Rapture
Observing Zao Wou-Ki's 14.06.73, one is reminded of a verdant landscape; fractal patterns against a sundrenched sky; lush foliage set against a hot summer's day. Considering the wealth of Zao's sources of inspiration, it is not hard to detect here all at once the great classical landscapes of the Song Dynasties, or even the English Romantic painter Joseph Mallord William Turner's arresting scenes. Though centuries and worlds apart, both schools of thought sought to capture the rapture of their pastoral settings and the relative insignificance of mankind set against the enormity of nature.
Zao's virtuosic brushwork reveals various techniques and sophisticated use of colour. The scene ingeniously employs empty space to construct compositional depth of sky and land, while the swirl of activity in the centre of the piece is breathtaking, enveloping viewers with a powerful immersive quality.