Arthur Touchot: Many big brands have relied, especially during the 90s and 00s, on small independent structures in order to offer new and innovative mechanisms. At the same time you launch your own brand, and without knowing it, the wave of Independent artisans begins. What are the conditions that have helped this community to form and grow over the years?
Philippe Dufour: I have been an independent watchmaker since 1978. Before that I had been restoring vintage watches and while admiring those beautiful pieces I decided that I wanted to recreate what I had seen. The first movement I created was a Grande Sonnerie minute repeater and I did five pieces for Audemars Piguet.

I didn't want to work for others anymore and decided to open my own business in 1992, and began working on the Duality and the Simplicity. My aim was to bring a breath of fresh air to the watchmaking in the Valle du Joux. I discovered George Daniels while reading an article about him, which boosted my wish for innovation. The first time when I presented at the Basel Watch Fair in, I collaborated with the AHCI which helped get my watches in different showrooms. The Académie is a very important tool to promote independent watchmaking at an international level and create the desire for other watchmakers to do the same. I always say that we don't have enough young blood to start in the industry.
AT: From the launch of your brand, you are interested in three-hands watches with traditional design codes. Can you explain this decision to us.
PD: It was considered a wild idea back then when I decided to make a manually-winding, time-only watch – maybe it was a bit selfish, but I wanted to create something which I liked for myself. I tend to swim against the tide. I never did any advertising because I lacked funds, so I let my products promote themselves. This approach may take longer, but the results are more solid. I took advantage of the surge in new ways of communication through blogs and new media which allowed easier access to information for collectors. Us independents are considered the black sheep of the watchmaking industry, because we try to educate people with our products. The big brands don't really like it because we show the difference between craftsmanship and industrialization.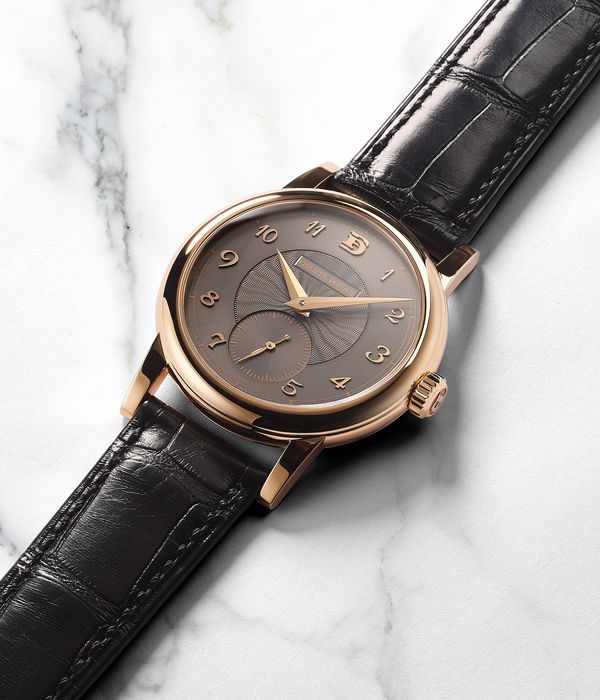 AT: The Simplicity is a mechanical watch that is ultimately very complicated to produce by hand, which explains its very limited production. What are the problems that you encountered with this watch and the solutions provided? Do you remember a key moment in the conception of this movement? An anecdote that stays with you since its launch?
PD: One could say that I created the Simplicity movement without inventing anything. Everything is inspired by what has been done before me. For the creation of the Simplicity I was inspired by the vintage watches I was able to handle and restore. Almost every watch had a 30mm movement with the same structure and while restoring these watches I realized that there have never been any signs of use because everything was perfectly proportioned. That's why I decided to do the same for the Simplicity. Whenever a Simplicity comes back to me after 10 years, I clean it and see no signs of use. Sometimes I have the impression that the watch is in a better state after the service than when the watch left the workshop for the first time.
AT: Do you know how to explain the success that the Simplicity meets almost 20 years after its release, and its popularity among "independent" watches among collectors?
160 of the 200 first watches I created were delivered to Japan. The Japanese market appreciates this watch because clients there rediscovered what it is to live with a watch that needs interaction, that needs to be wound up. Japanese collectors hold the watch close to their ear to hear the sound the movement makes while it is wound. I was inspired by the cliquetage on the movement which was common at the beginning of the 19th century at the Vallee de Joux. People live with their watches and feel what's happening inside them. After Japan I delivered watches to clients in Singapore, the US and to France, but strangely, never to Italy.
I followed the most recent sale of one of these models, which achieved USD 660,000. That's exciting to see and I'm happy because I never deviated from my original ideas in the 1990s. My watchmaker friends didn't take me serious saying that there are machines that help us make better watches and that I was a bit crazy to want to commit to hand-finishing everything. I stuck by my principles and after 20 or 30 years it has proven to be the right move. This means that watch enthusiasts acquired the know-how to appreciate my products, which was not the case when it all started.
AT: After more than 50 years of dedicated career in watchmaking craftsmanship, what emotions would you like to convey through this piece?
PD: There's not a big emotional difference compared to the normal edition. Clients will choose a Simplicity because they feel something. I put a lot of myself in all of the watches I make and all this transmits something. As an example, two years ago I met almost all of the Japanese clients that had originally bought a Simplicity. One of the watch owners I met was a medical doctor and he told me that he had plenty of photos and magazines of the watch in his office. He said he always tells his most sick patients where the watch, and hands it to them for a moment, and they always experience a moment of joy. But I don't create the emotion, the emotion comes from the watch.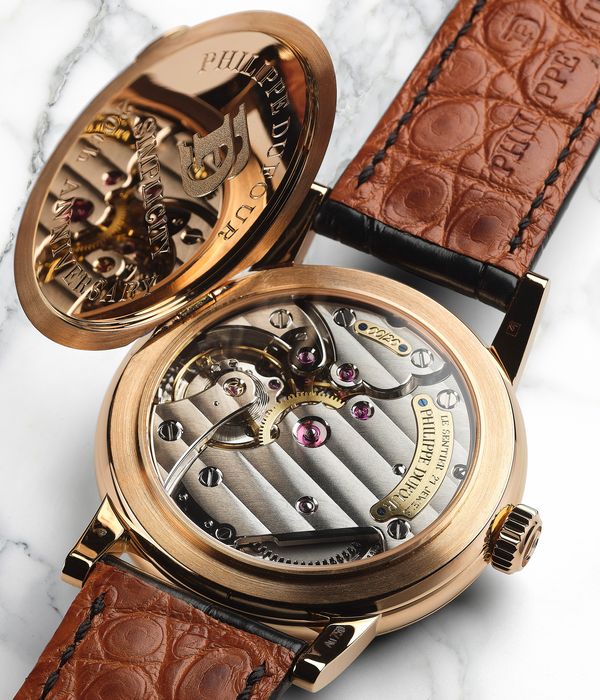 AT: Unlike the watches you may have developed subsequently, this Anniversary Simplicity has a new logo. Is this the sign of a renewal and a future for the brand that bears your name?
PD: The movement inside the watch remains the same, it's as I have always done it but I always try to improve the finishing. What's new is the hunter style case and open caseback, which I found really interesting to create.
AT: When it comes to watchmaking, what do you think will be the main lessons learned during the first 20 years of the 21st century.
PD: Some lessons are to be given but shouldn't necessarily be followed. At a certain level, you have to put the human back into the product. Which very often is not the case. My biggest pride is that everything is working out well for me now. Compared to the very difficult beginnings, I'm very proud as well to say that I could achieve all of this by myself.
Looking back to the difficult beginning I'm proud to have been able to do everything the way I wanted. I always managed to get things done. That's what I tell talented young watchmakers who come to visit. You have to erase some words from your dictionary: weekends, holidays, retirement. Those don't exist when you are an independent. I've given my life and I have no regrets.