Jean-Michel Basquiat, Back of the Neck, 1982. Estimate £450,000 - 650,000. 20th Century and Contemporary Art Evening Sale, London.

This October, Phillips is pleased to offer three exceptional artworks by Keith Haring, George Condo, and Jean-Michel Basquiat to benefit the Bedari Foundation. Haring, Condo and Basquiat not only dominated the artistic discourse of their period—they also exemplified a blend of camaraderie and visionary excellence that stimulated and encouraged the production of their peers. Together, the three works sold to benefit the Bedari Foundation encapsulate the creative energy enabled by a specific time and place: 1980s New York, and all that came next.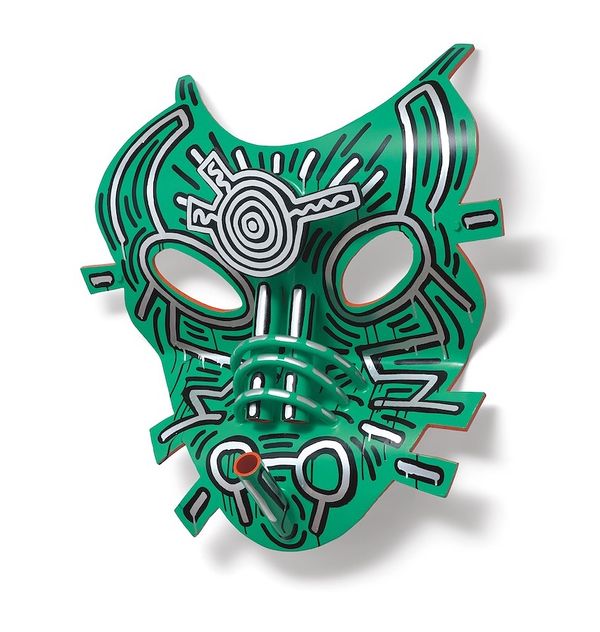 Pulsating in a vibrant mint green, with looping lines of silver, and a discreet red mouth, Keith Haring's Untitled (Grace Jones Mask) is one of eight masks the artist made in 1987, devised in monumental scale and composed of enamel on aluminum. As suggested by the work's title, Untitled (Grace Jones Mask) specifically references the iconic Jamaican model, actress and singer Grace Jones, with whom Haring shared a friendship since their first artistic encounter in 1984, which was organised by Andy Warhol and immortalised by Robert Mapplethorpe. Having painted Jones's body multiple times in the mid-1980s, Haring had never yet dedicated a sculptural object to the model. As such, it lives as a perennial testament to the two creatives' increasingly close relationship following their first collaboration. About Haring and Jones' symbiotic collaborations, Miriam Kershaw wrote, "Jones's performances gave dynamic expression to the aesthetic of the 1980s that Haring and Warhol helped to formulate. According to Haring, Jones was a signifier for everything he admired in the global crossroads of postmodern New York."
Douglas Kirkland, Keith Haring and Grace Jones in preparation of Vamp, 1986, pigment print on archival paper. Image: Douglas Kirkland.
Along with Haring's mask in the present group are two paintings by the artists he declared that he admired the most: George Condo and Jean-Michel Basquiat. Condo's The Age of Reason, drenched in red and rising almost two meters high, shows a group of seven human silhouettes transformed by the painter's self-coined "psychological cubism." With its vivid details and quick strokes, The Age of Reason echoes Picasso's stylistically deconstructed scenes, most specifically Les Demoiselles d'Avignon, where a group of female figures similarly deploys across a horizontal ground with dismantled features. Impressive in size and chromatically feverish, The Age of Reason belongs to a group of large works that the artist produced between 2009 and 2010 known as Figure Compositions, containing some of the best paintings from Condo's mature opus.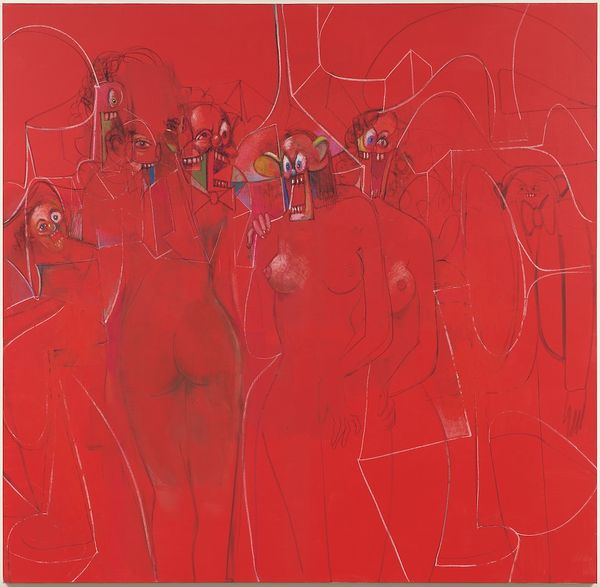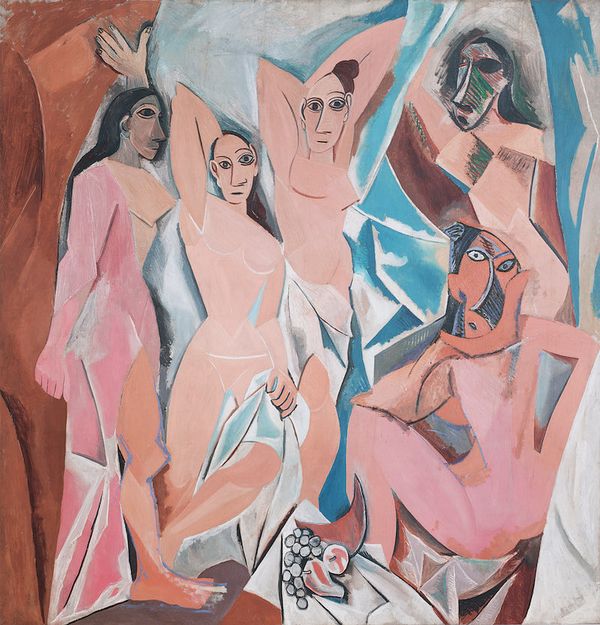 Pablo Picasso, Les Demoiselles d'Avignon, 1907, oil on canvas, Museum of Modern Art, New York. © Succession Picasso/DACS, London 2020. Image: Bridgeman Images.
A signed copy of Back of the Neck crowns the current collection as an exceptional example of Jean-Michel Basquiat's printmaking practice. Set against a pitch-black background, the composition shows anatomical drawings and associated words topped by Basquiat's signature golden crown. Basquiat's fascination with the anatomical realm was crystallised most compellingly in his first experimentation with printmaking, embodied by his two series Anatomy, 1982 and Untitled (from Leonardo), 1983. However, it is only in the present work, Back of the Neck, that Basquiat combined disparate limbs to create a complete image—one that suggests an actual, twisted body.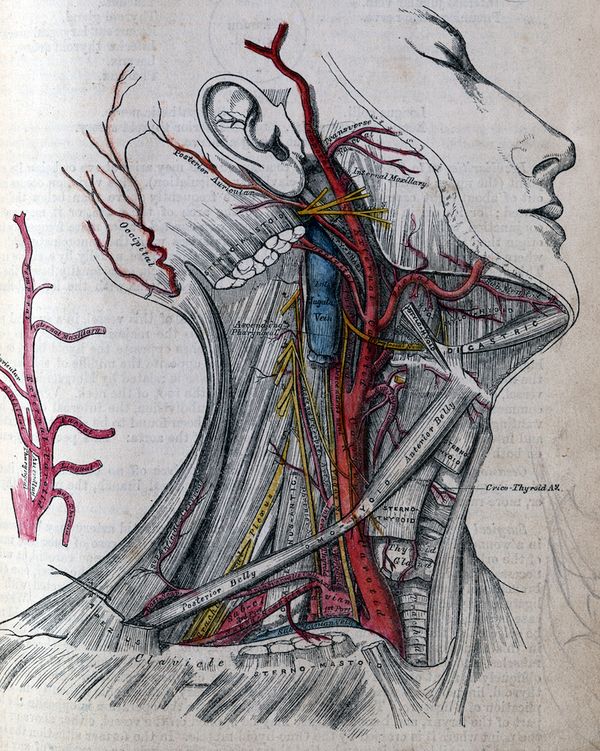 Illustration from Henry Gray's publication Gray's Anatomy, 1918, lithograph plate. Mary Evans Picture Library, London. © King's College London / Mary Evans. Image: Mary Evans.

Discover More from 20th Century and Contemporary Art Evening Sale, London >