Jonathan Crockett, Phillips Chairman, Asia.
Phillips and Poly Auction are proud to announce they will jointly conduct sales of 20th Century & Contemporary Art in Hong Kong in November 2020. In this landmark collaboration, the two auction houses will work together to broaden their global reach, offering more collectors and art enthusiasts the unique opportunity to participate in sales of the very best 20th century and contemporary art.
This presents a unique opportunity for consignors to leverage the combined client base and marketing reach of two of the world's biggest auction houses. —Jonathan Crockett, Chairman, Phillips Asia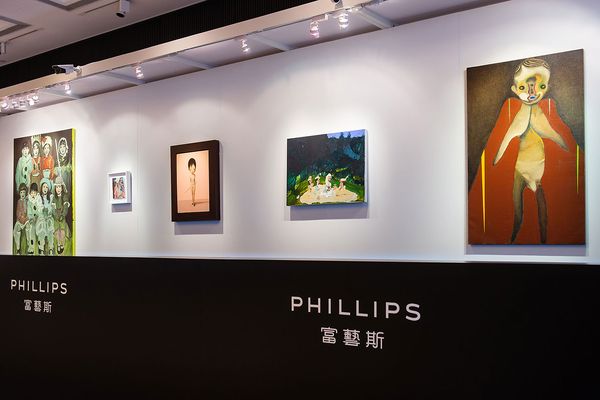 Phillips auction room at the historic JW Marriott in Hong Kong.
This collaboration marks a notable stage in our trajectory of growth and underscores Phillips' commitment to expanding our presence further in this important market. —Edward Dolman, CEO of Phillips
Phillips opened its Asian headquarters and launched its first auction in Hong Kong in late 2015 and has since built a strong presence in Asia via rapid expansion of its team across eight major cities in the region. To date, Phillips has held eight highly successful auction series in Hong Kong, with each season seeing record results being set. In July 2020, Phillips' 20th Century & Contemporary Art & Design sales in Hong Kong realised an outstanding HK$272 million, the highest ever total for the category staged by Phillips Asia.
The opportunities raised by and implications of our partnership with Phillips are unprecedented and cannot be overstated. —Wang Wei, Director of Beijing Poly International Auction Co.Ltd
Poly Auction was founded in 2005 and has maintained its leading position for auctions on Chinese artworks around the globe since 2010. In 2019, the company realised total sales of RMB 8.6 billion. Poly Auction Hong Kong was established in 2012 and held its first auction in November of the same year. Since its establishment, the company has been setting new sales records every year. In 2019, Poly Auction Hong Kong fetched a proud total of nearly HK$1.7 billion, exhibiting a steady and promising growth trend. The Modern and Contemporary Art department has been achieving tremendous results since its launch and currently holds world auction records for Zao Wou-Ki's Oracle Bone Period, works by Wu Guanzhong, as well as Yoshitomo Nara's sculpture and installation works.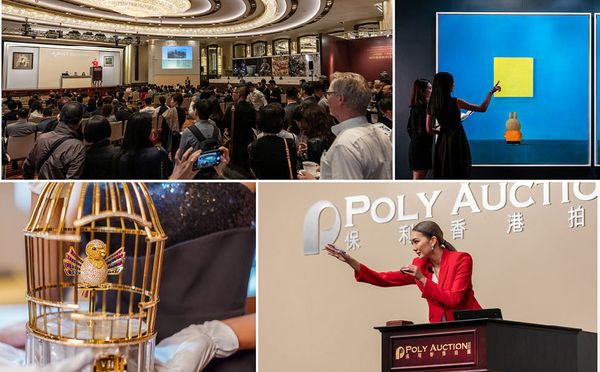 The art auction industry is currently undergoing significant changes and we are witnessing a constant stream of breakthrough innovations and exciting collaborations. —Jiang Yingchun, CEO and Director of Poly Culture Group, Chairman of Poly Auction
The November auctions at the JW Marriott in Hong Kong will feature paintings, sculptures and other works of art produced by a combination of both internationally recognised artists for the Evening Sale and emerging, early-career artists for the Day Sale. The auctions will represent the very best of Phillips and Poly and will replace the November 2020 Evening and Day Sales of 20th Century & Contemporary Art at both houses. Prior to the November auctions, two houses are planning to host a series of auction-related programmes together in top tier cities in mainland China including Beijing, Shanghai, and other cities. Highlights from and the timing of the sales and auction previews will be announced in due course.

Discover More from Phillips' Hong Kong July Auctions >