Anderson Ranch Arts Center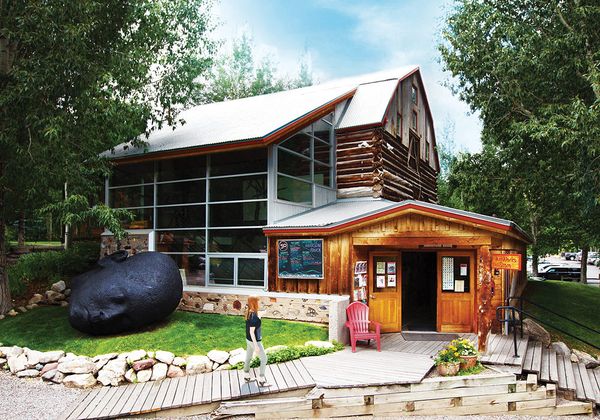 Phillips: During this unprecedented and challenging period, how will Anderson Ranch continue to develop engagement with its local and national community?
Anderson Ranch: We are offering a number of ways to keep our community involved and engaged, from weekly emails called "Mandala Mondays" where we distribute four custom mandalas, drawn by a member of the Anderson Ranch staff (which are also available for download), to bi-weekly email "art from home" email blasts where we curate art-related content such as Anderson Ranch video interviews, recordings of our virtual events, virtual exhibitions from our past Artists-in-Residence, virtual museum tours, and more!
We are also doing weekly "Virtual Art Salons" on Tuesdays at 4PM Mountain, featuring artists such as Tom Sachs and Simon Haas, in conversation with a member of our artistic staff. These will continue throughout the summer with our workshop faculty. Speaking of workshops, more than 40 of our summer workshops have been modified to be online offerings, with more being added to the schedule every day. We even offer special "COVID-19 Artist Relief" pricing for those who may be experiencing hardships with the pandemic.
Finally, we will be offering our wonderful "Summer Series: Featured Artists and Conversations" as an online program for 2020, which makes it even more accessible to people who may not have been able to join us on campus for these events in the past.
P: One of the great assets of the ranch are your teachers, most of whom are artists themselves. What are some of the new programs on offer to the public?
AR: As mentioned previously, our virtual workshops, branded "Innovation Studios" allow many of our blue-chip faculty the opportunity to continue their workshops with us in a new format—online! Many of them will also participate in our Virtual Art Salons, where they'll have the opportunity to present their work and engage with the public via Q&A.
P: Is there an exhibition or educational project that you are looking forward to continuing?
AR: We are looking forward to continuing all of our programs! We've managed to keep everything intact, even those programs which will be modified for 2020. "The Center" at Anderson Ranch is a great example of a program that we are really proud of, and looking forward to continuing. It's a three-year mentorship study for advanced artists who participate in a small group setting (participants must apply and be accepted) with world-class instructors and further their work. Many graduates have gone on to win Pulitzer Prizes, publish books, have large-scale exhibitions of their work and be featured in publications such as National Geographic and The New York Times.
P: The Ranch embraces community and family through art and it's unique setting in the Rocky Mountains. How has the Ranch brought the classroom experience, cafe and grounds to its followers?
AR: Art making will happen on the Anderson Ranch campus this summer! Right now, we are exploring ways to provide art in safe spaces. This could mean smaller group activities, outdoor offerings or other programs to keep our community safe, healthy and engaged in creative practices. Also, by offering the variety of events and workshops online that we've programmed, our followers will surely see faces they recognize from campus, bringing the Anderson Ranch experience from the Rockies into people's homes.
Learn more about Anderson Ranch Arts Center >

MCA Denver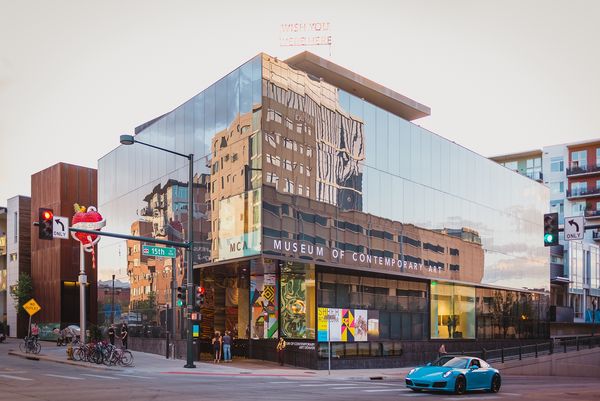 Phillips: How have recent challenges allowed for positive developments in MCA's engagement with the public?
MCA Denver: The Museum of Contemporary Art Denver explores the art and culture of our time. Usually we do that through rotating exhibitions and public programs, but amidst an extended closure period due to COVID-19, we are taking that exploration out of our building and into the social media community.
Known for presenting both world-class exhibitions and quirky events, serious lectures and epic parties, MCA Denver is a culturally adventurous contemporary art museum that continually breaks from convention. As soon as we made the decision to close to the public to prevent the spread of the coronavirus, we pivoted to a digital strategy to further cultivate a sense of community on our social media channels with creative prompts, self care tips, educational opportunities, and more.
In this time of uncertainty, MCA Denver wants to be a place where people can seek refuge from the stress of the current news cycle by continuing to celebrate creative and fresh ideas and fostering strong connections and community. Each day brings something different and you don't have to be from Denver to participate. You might want to start by getting involved in our #LetsMCA challenges, which involve short prompts of varying creative activities like "let's make art" or "let's rearrange our furniture".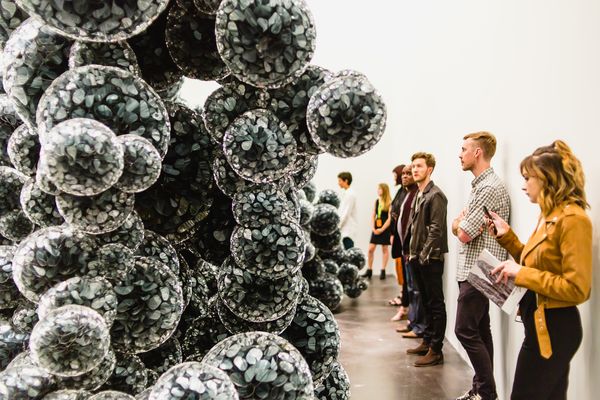 P: Can you tell us a bit about how this programming is geared toward local artists?
MCA: One of the ways we've identified to help support local artists during this time is through our Octopus Initiative Instagram account. The Octopus Initiative gives any Denver metro-area resident a chance to enter a monthly lottery that would allow them to live with a work of contemporary art, made by one of Denver's leading artists, for ten months. All content on the Octopus Initiative Instagram is devoted to supporting artists and showcasing the work of both our Octopus Initiative artists and any others who want to contribute, with the goal of celebrating the creatives of Denver, discovering new artists, and virtually bringing more visibility to artists everywhere.
P: Is there another exhibition, artist project or public program that you think makes MCA Denver unique among contemporary art museums?
MCA: We've migrated our adult programs from our building to the virtual realm, first with One Two Kazoo, a storytelling game show, and with additional events planned for the spring and summer. Our goal with these programs is to provide the fun, quirky, singular content for which we are renowned in new and adaptive ways.