- By Geoff Hess

Beyond admiration for the physical beauty of a wristwatch, how many of us have ever stopped to think about why we actually love wristwatches and strive with fervor to collect them? There are assuredly many reasons why we collect anything, and why our collections become so important to us:

- Bringing valuable and entertaining content to our friends and peers is rewarding, as is encouraging them to broaden or change their tastes;
- Defining ourselves to others to provide them a greater sense of who we are is similarly satisfying;
- And growing and nourishing our relationships, assisting us with staying connected to people with whom we might not otherwise interact, is most definitely a source of joy;
- And lastly there is an aspect of self-fulfillment because our collections allow us to feel more involved in the world around us.

The common thread in this litany of themes is the concept of sharing. Collecting gives us a gateway to sharing something in which we are passionate. So it should come as no surprise that for many of us, the "GTG", or the "get-together", is a meaningful part of the joy in our watch collecting journey. For some, attending a collector gathering can become a genuine highlight of the year.
I can say with certainty that Messieurs Rony H (@vintagerolexasylum) and Hendra L (@iceman284912) understand this as well as anyone.
If you don't know them already, they're two of the founding members of the "Vintage Rolex Asylum", or "VRA", a large collector group based in Asia that has attracted people from all over the globe to come together and regularly share their prized collections of vintage watches.
Their recipe for success comes with a fascinating history that began in their home country of Indonesia and we've been friends for years.
This past month, I had the pleasure of speaking with them in great detail about VRA, how they were instrumental in helping to form it, why they did it, and what it means to them.
They're truly humble about what they've accomplished, and wanted this interview to focus not on them as individuals, but rather on the group as a whole. They even asked that I not print their last names.
So it's my pleasure to "pull back the curtain" and share the story with you here. A transcript of my conversation appears below:
Geoff Hess: How did your passion for watches begin?
Hendra L: A retired businessman from Jakarta, I consider myself to be "a simple guy." I put family first, and wouldn't buy my first "expensive" watch until I knew the necessities of my family were covered.
I always had a fascination with the way objects were designed. Whether it was architecture, antiques, furniture, clothing or cars, I took an interest. But by age 40 I discovered that my real love was for wristwatches.
I was honestly not a huge fan of Rolex and was certain I wouldn't own one. Within a short time, I successfully curated a small collection of modern Patek and Lange. But in 2012 I saw my first vintage watch…a Rolex…and to my surprise was infatuated at the very first moment. That watch was a rose gold reference 8171 Padellone with moonphase and I was smitten. At that time, I had few relationships in the vintage watch community, but I vigorously pursued it and was ultimately able to buy it. Shortly thereafter, my friend @vntgbug made introductions to a few vintage collectors in Jakarta that he knew well. So my journey started with him. And that's how I met Rony.
Almost immediately I found myself on a slippery slope which to this day I thoroughly enjoy.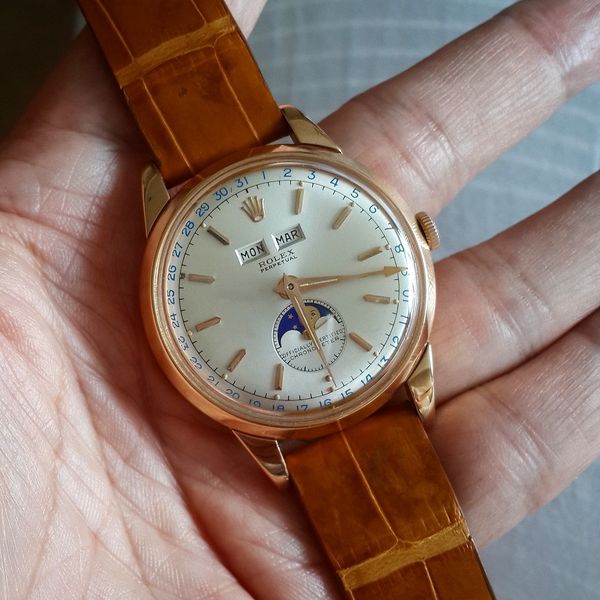 Rony: Born in Jakarta, I'm a self-employed, small manufacturer plastic products in Indonesia. In 1993 my mother found my father's gold-plated Tissot. It was "old and beat-up", but for me it was love at first sight. I discovered that vintage watches would have a special meaning for me. By 2006, I had saved a few dollars and made my first vintage watch purchase, a vintage Rolex matte-dial Explorer ref 1016 that turned out to be fake.
But that didn't stop me and I sourced a vintage Red Submariner ref 1680…with a chipped dial and replaced hands!
By 2007, I found my grail at that time, a "Freccione" Explorer ref 1655, and at that moment that my journey had truly begun.
GH: The VRA has a large following of collectors now. What memories do you have of its initial beginning and how it grew to what it is today?
Rony: We never intended to start a group. For me, I was just looking for friends! In 2013 we formed a little WhatsApp group and began regularly communicating with like-minded collectors. I never intended to actually promote anything organized.

But a few of us began to meet on a regular basis, maybe once a month. We were seven or eight people and we began to share information and knowledge. Interest was growing, and we felt uncomfortable with the older formats of internet forums.
At this time, we were looking for trusted sources, and we recognized that we ourselves had to create our own standards and become our own repository for data.

We were meeting at my apartment, at malls and at restaurants, and each time we tried to invite new people so our group remained fluid.

We began to share more and more and soon the meetings included as many as twenty people on a regular basis.

Getting together became a big part of our lives and we looked forward to our monthly gatherings with great anticipation. We recognized there was value in bringing collectors together for what in many ways felt like "study sessions". And ultimately with each Rolex reference we created our own consensus. Our gatherings have never been commercial and watches aren't for sale. They're purely on display to enjoy.

But I remember with great fondness December 5th of that year, when we had our first "official" meeting. We met in a coffee shop in Jakarta called JJ Royal. Twenty-two people were together that day. Hendra was there, and other collectors including a few I didn't know. Many had come from a Panerai collector group in which I belonged. I had attended a number of Panerai collector gatherings in Jakarta as far back as 2010. It seemed that many of the Panerai enthusiasts were now appreciating vintage Rolex, and the subtle connections between the brands. And I remember being amazed that we were organically becoming an organized group of collectors with an enormous passion and thirst for knowledge.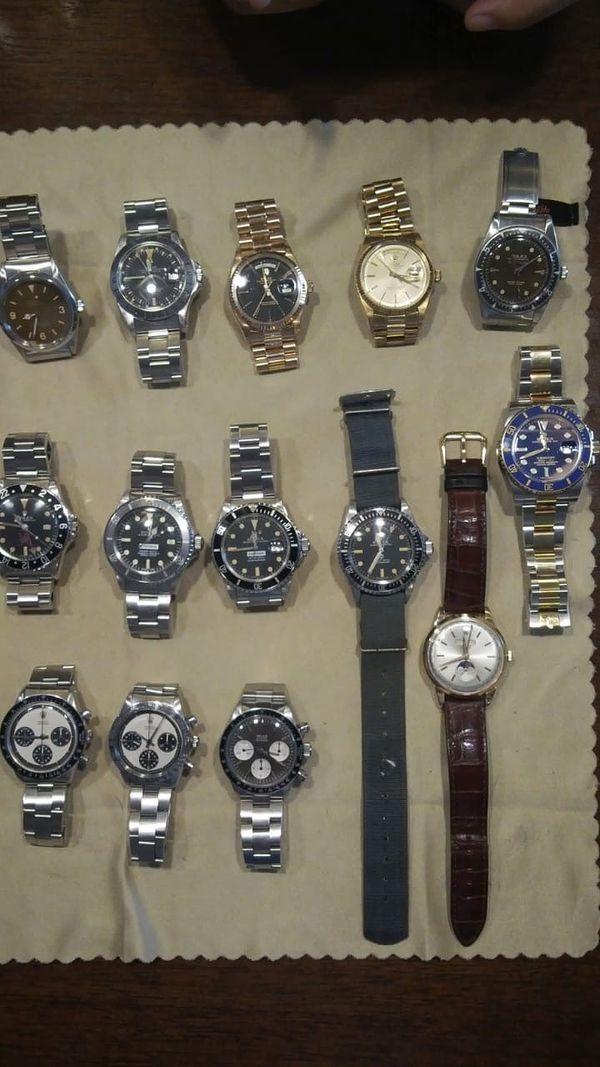 After the gathering at JJ Royal, word began to spread and by 2014, interest in the group became measurably stronger. More information was being shared and confidence within the group blossoming. It was like "stepping on the gas" and the group began to buy watches with intensity. Hunger for gilt/gloss dials in particular skyrocketed amongst us. Oddly, interest in matte dials and issued watches didn't come until later. From day one it was Submariners and GMT-Masters that led the way. The group didn't "discover" Daytonas until later in 2015.

The gatherings that ensued were periodic. Most of the time in my apartment, which soon became known as "the Headquarters".
Each collector would bring one or two watches only, trying to share a new piece with the group each time we met. Something not seen before.

And by the end of 2014, it was already time to celebrate the group's first anniversary, and we invited everyone to a famous Japanese restaurant in Jakarta. To our surprise, 55 collectors arrived with more than 100 watches to share and display. Once again, the table was rich with gilt subs and GMTs.

We had become an international collector's group, and enthusiasts from Indonesia, Singapore, Honk Kong, Germany, the Middle East and Thailand were present. It wasn't just the size of the crowd that elated us, but rather the level of joy in everyone's faces.

We were enjoying a new camaraderie that none of us had known before. By now the stage was set and what followed was a meteoric explosion of interest. A new WhatsApp group was formed with core collectors including guys like yourself!

By the end of 2016, the third anniversary gathering was unlike anything we'd ever heard of in our hobby. It was a full weekend at Jimbaran Bay in Bali. 100 collectors from all over the globe made the trip, once again including you!

The table shots of watches were really unlike anything we'd ever seen.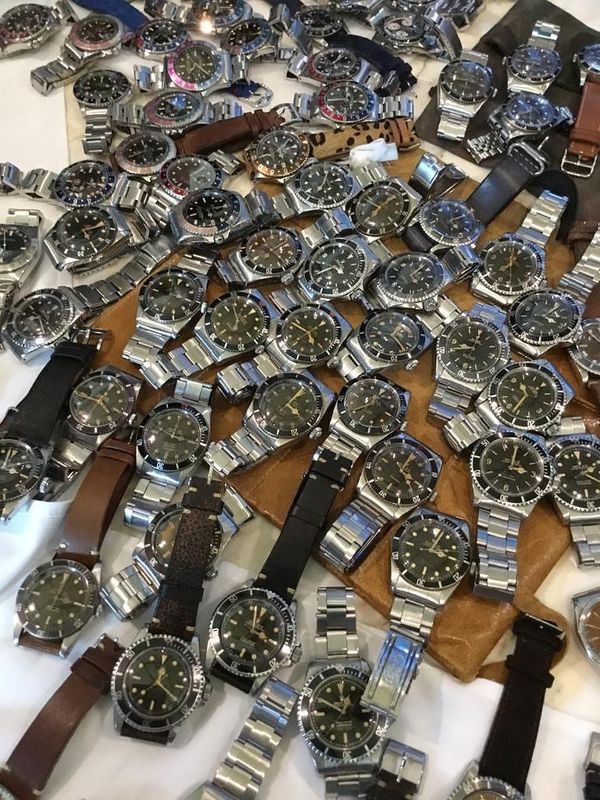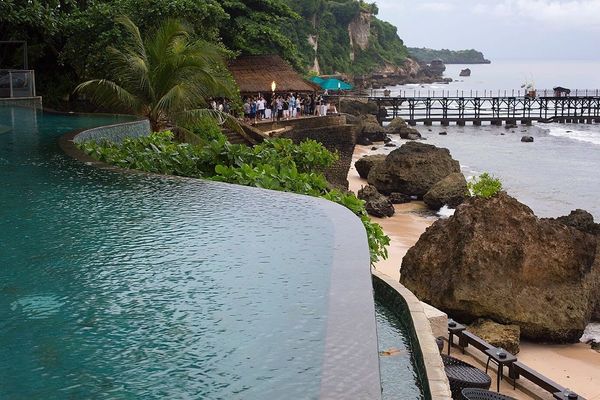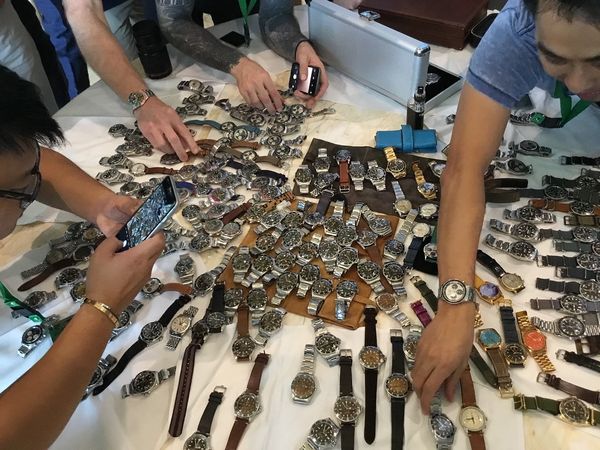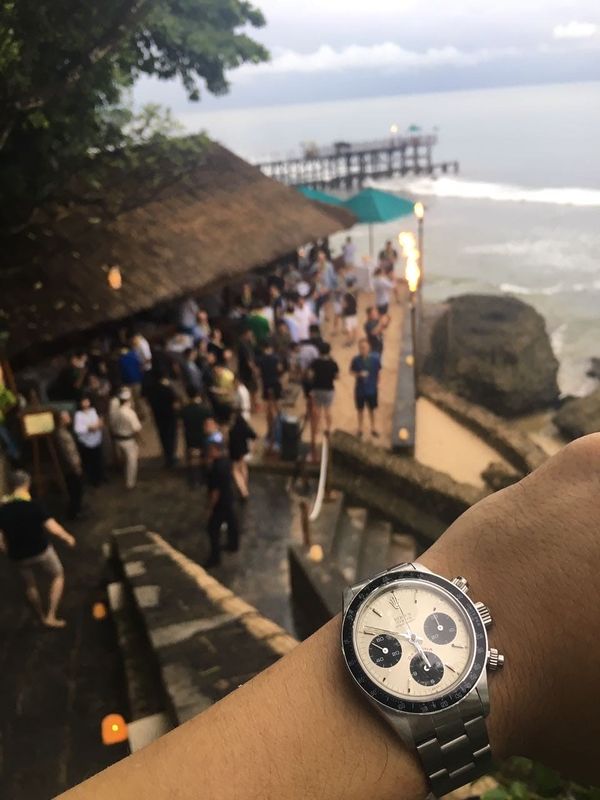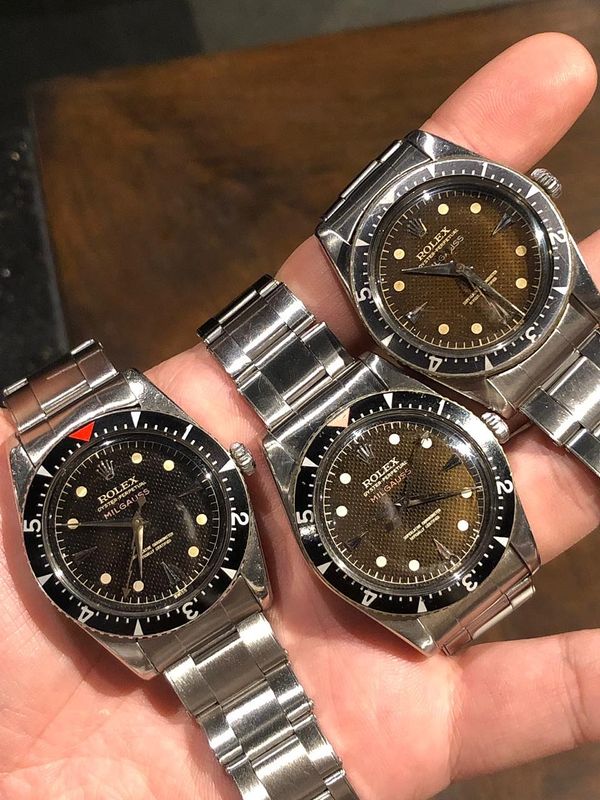 Bali 2016

And with that success, we did it again at the end of 2018 for the fifth anniversary, only this time locating in Ubud, on the other side of Bali. Once again, an international group made the journey, and we knew then that we were all a part of something truly special.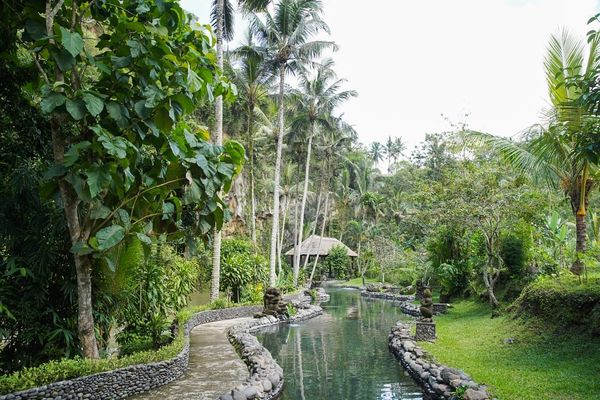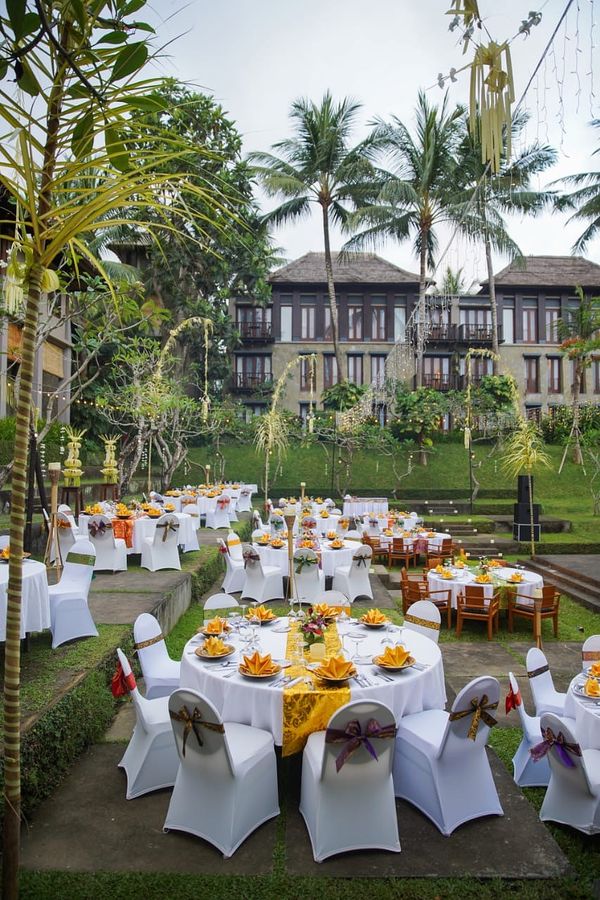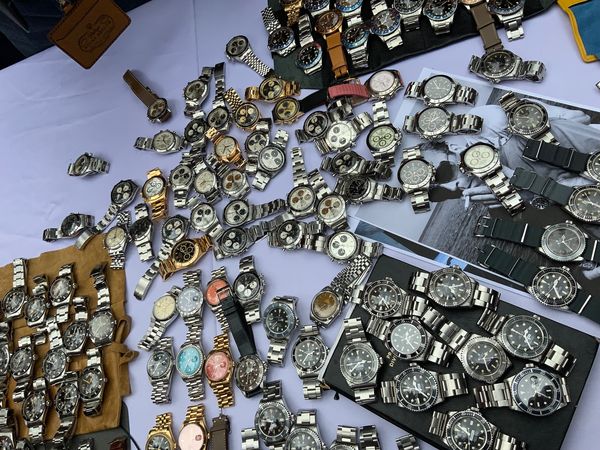 Bali 2018

GH: The growth of VRA is a great success story. Why has the international collector community embraced it with such enthusiasm?
Hendra: Every vintage watch tells a story and with each piece there is much to discuss. With that in mind, I always felt it was imperative to keep the group from ever becoming "snobby" or too exclusive. Regardless of the size or quality of someone's collection, everyone was treated with the same level of respect. It was the people that made it genuinely special.

But we were fortunate to have been a part of creating a group where collectors felt comfortable to share information. The meetings were always non-commercial. They were a "safe" place to reveal confidential serial numbers, prices and provenance.

Transparency was truly welcomed. By our fostering that kind of environment, confidence of the collectors grew in tandem, leading to a noticeably heightened thirst for additional purchases. Demand for exceptional quality grew. In a sense, with so much collective appetite, the steepening prices we were paying for our treasured watches became more sustainable. I always felt the entire collecting experience was enhanced.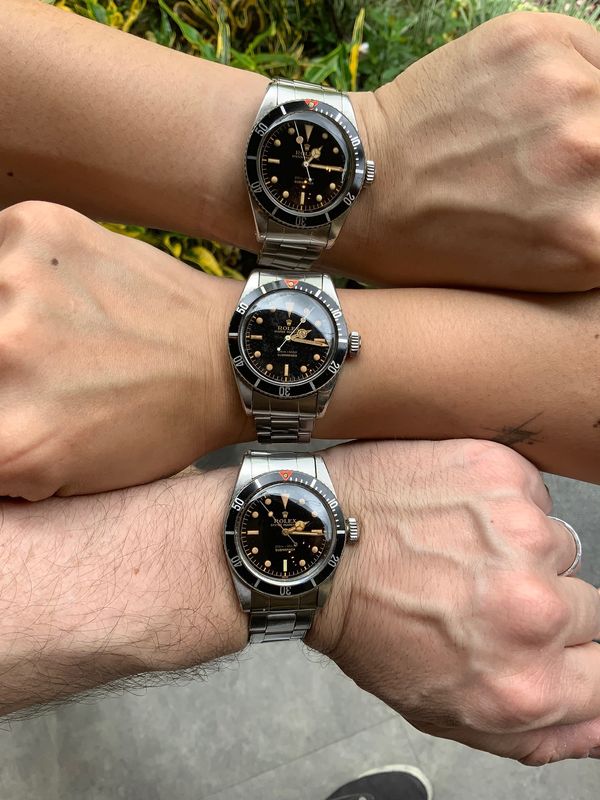 This evolution was a natural process and largely unplanned.
We had become a group with both meaningful collective buying power and the ability to rely on the shared knowledge we had absorbed together. We were grand in size and rich in information.

As a result, sellers and dealers knew to offer only the very best to us, recognizing that our enthusiasts would scrutinize the details thoroughly.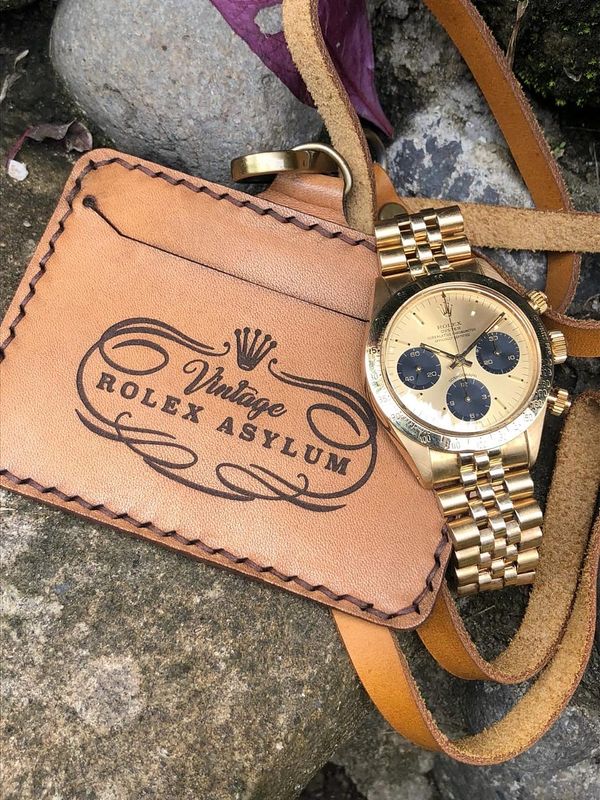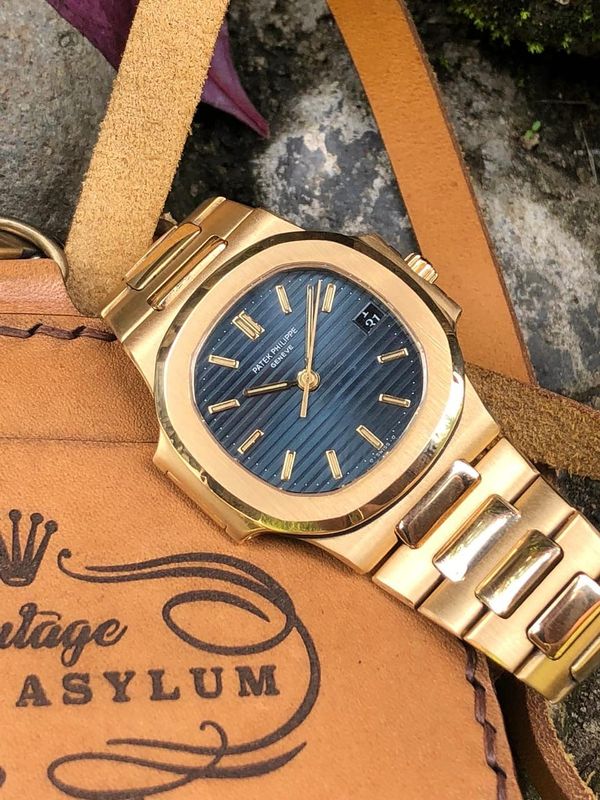 We also regularly engaged with leading auction houses, developing healthy relationships and keeping in close contact. Wherever possible, they were always welcome as friends at our gatherings.

Accordingly, I eventually realized that the VRA as collectors, the dealers as sellers, and the auction house as specialists were all communicating and engaging together in a productive and open manner.

Beyond watches, we each brought something to the table and the entire experience was healthy and rewarding for all.

It was the people in this circle, every bit as much as the watches, that made the journey so fulfilling.

Geoff: What's your view for the future of VRA?
Rony: Quite honestly, there was never a "mission" for me when it came to VRA. In the beginning I just didn't want to be blamed if someone mistakenly bought a bad watch!

Now that so much time has passed and so much information has been shared, the learning process has understandably slowed.

Going forward, ironically I now tell people to decelerate and really enjoy their watches. Collectors often get caught up with the fast and furious content on social media like Instagram, and I tell them that "feeding that beast" can lead to mistakes being made. If the goal is to have fun, I think slow and steady is the best recipe for success.

I took great pleasure in attending last year's successful Rolliefest gathering in New York City, which I know was a collaborative effort with Phillips, because looking around the room and seeing so many VRA members made me realize we had all done something right and a great path forward had been laid.

Hendra: Looking to the future, I'd like to see different local chapters of VRA develop outside of Indonesia. The longevity of the friendships that have flourished will depend on the ability to meet locally and regularly. Many watch groups are either too big and spread out, or too focused on the watches themselves, and not on the quality of the friendships of their owners.

If the goal is to build relationships close enough to willingly share information, the likelihood of sustainable success will come from collectors that trust each other. That's best accomplished through local gatherings where watches can be enjoyed with full transparency.

Comfort breeds appetite and I would encourage enthusiasts to create their own VRA in other countries. We've already seen chapters built in Hong Kong and Singapore.

In an age of technology and search engines, our hobby risks becoming too digital and too impersonal. Ironically, VRA takes us a step backward by promoting very personal, old-fashioned "show-and-tell" conversations. This interaction, and the friendships that grow from it, are a tremendous source of joy for me. The watches I own may come and go, but the memories we make together will endure forever.
Author Epilogue: Sharing watches at a "get-together" can leave a lasting impression on those that attend. I've been to many gatherings with the VRA, and they've left an indelible mark on my mind.

Quite simply, it's a great feeling for anyone to share their treasures with others, conveying their values, sensibilities, and true passions with like-minded collectors.

For Rony and Hendra, they've helped collectors to develop their passion by giving them a place to belong.

For many enthusiasts, watch collecting becomes a piece of their identity, and a special aspect of their life known by their friends and family. In many cases, fathers in particular try to instill that unique interest in the minds of their children.

In truth, Rony and Hendra have built more than just a series of gatherings. In reality, they've helped collectors create a long-lasting legacy for themselves.

And what fun it's been.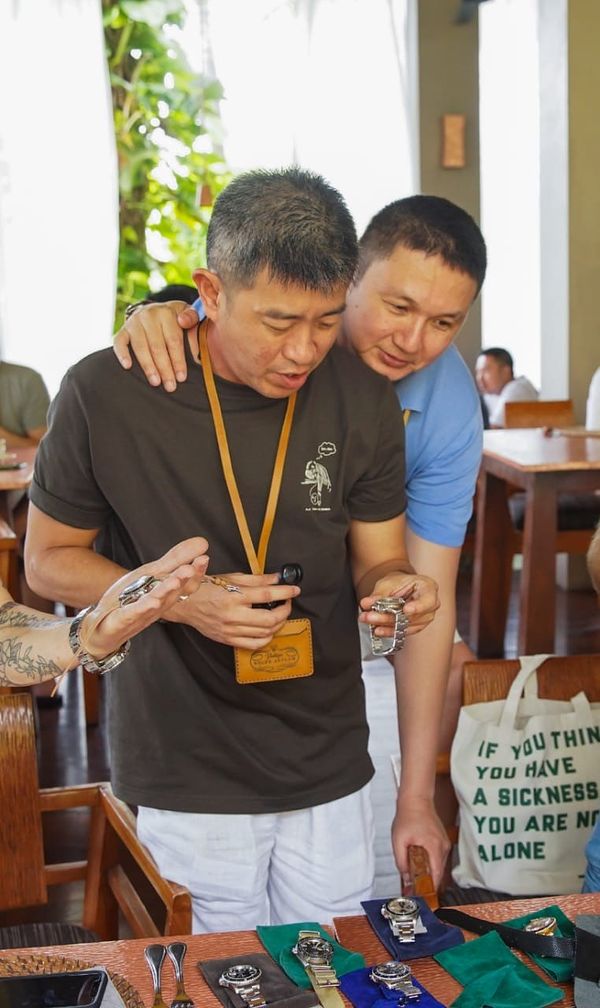 Rony and Hendra
Credit: "Why People Share: The Psychology of Social Sharing", Garrett Moon, Coschedule.com.