Exhibitions Curator, Craft Contemporary, Holly Jerger. Photo: Symrin Chawla.
PHILLIPS: How has your institution shifted its engagement now that you're physically closed? Have there been any surprising creative developments with this new shift?
HOLLY JERGER: Like many institutions, we've been moving our programs to online platforms such as Instagram Live and Zoom. Although we are utilizing these platforms out of necessity right now, it is exciting to think about how these tools can be incorporated into our future programming, even once we are all able to meet in person again. We can open our programs to a whole new, even global, audience, or just make it possible for someone who can't travel outside their home or make the drive after work to join in.
The Body, The Object, The Other, installation view, 2019. Photo: Blake Jacobsen.
P: Is there a work of art (or design) you've exhibited recently that comes to mind during this moment?
HJ: Our current exhibition, The Body, The Object, The Other, brings together artists who use the human body as a starting point for their works in clay. In this time of physical distance from one another and restrictions on our daily actions, I've found solace in the exhibition artists' works. They remind me of how malleable and resilient we humans are, both physically and emotionally.
P: Having to step away from your usual day-to-day schedule, is there a book/film/project that you'll take this opportunity to begin or return to?
HJ: It typically takes me a while to finish books when reading for pleasure, but I am just about to finish The Water Dancer by Ta-Nehisi Coates. I have also been making face masks to give to family and friends or donate. I'm a novice sewer, so I am totally learning as I go!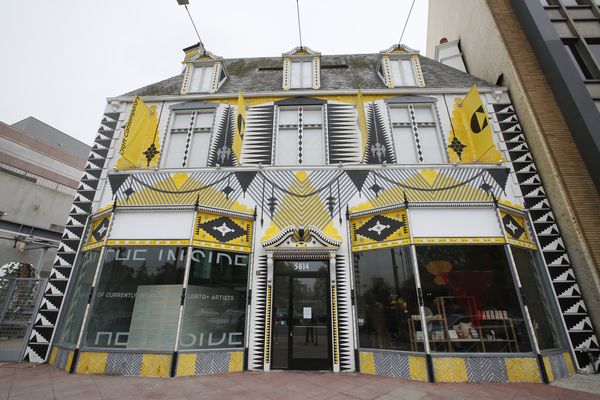 Craft Contemporary in Los Angeles. Photo: Ryan Miller.
P: What's on the horizon at Craft Contemporary that you're looking forward to?
HJ: Although there are many projects I am looking forward to, right now I just look forward to the day I can talk to my colleagues in-person and see visitors in our galleries and at our programs again.
Learn more about Craft Contemporary >