- By Arthur Touchot

Very rarely do we get the chance to present one of our consignors to the public, so it is a real privilege to introduce Lorenz Bäumer, a Parisian jeweller and early supporter of François-Paul Journe.
Bäumer has entrusted us with the sale of two early F.P Journe wristwatches, both purchased through the watchmaker's "Souscription" scheme in the late 1990s, and which he has since lovingly cared for.
A fellow independent creator, who understands the weight of one's signature on a high-end piece, Bäumer has exceptionally agreed to speak openly about the watches he is selling, considered by all to be the most historically important wristwatches to bear Journe's name.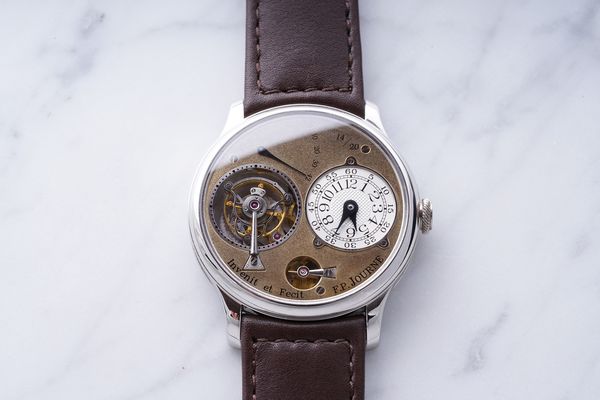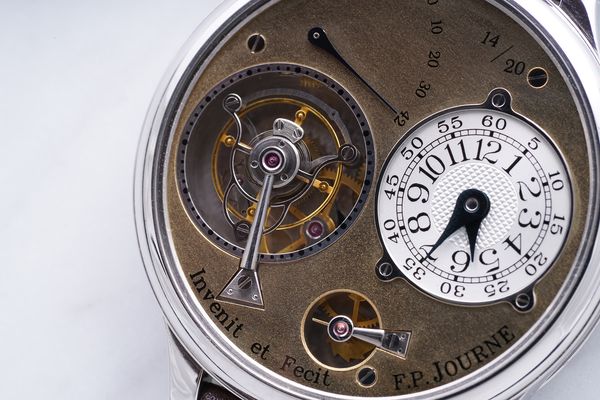 Lot 101 of The Geneva Watch Auction: XI - link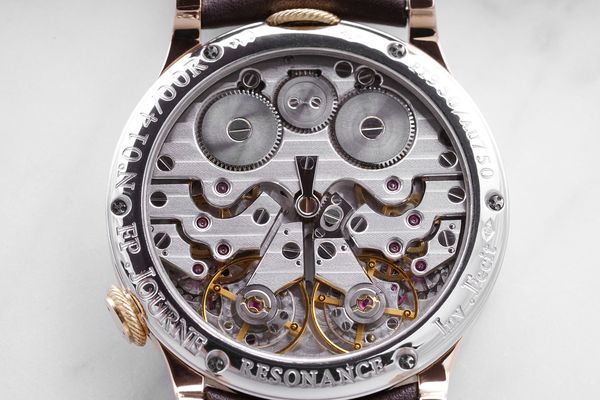 Lot 42 of The Geneva Watch Auction: XI - link

Both watches are well known today and attract the interest of the most savvy collectors, but when they were made, few would have been familiar with Journe's name.

His genius was immediately evident to those who met him though. Bäumer says he "fell in love" with the watchmaker at their first encounter, and jumped at the chance of becoming part of the exclusive "club of 20" to own his first wristwatch.

Presented in 1991 but only made commercially available in 1999, the Tourbillon Souverain "Souscription" was sold using a subscription system to finance the first first twenty examples. These were individually numbered on the dial and offered to his closest friends and clients.
Journe then made the Chronomètre à Resonance, and to thank his earliest supporters, the first twenty were offered to the owners of the Tourbillon. Bäumer purchased both watches, which is why they share the same number (N°14 / 20).

Bäumer's Résonance happens to be extra special, as it comes in a unique platinum and pink gold case and white dial, a very complicated livery specially commissioned by Lorenz Baümer.

Both watches will be offered to the public for the first time during The Geneva Watch Auction: XI, held on 27 - 28 June at the Hotel La Reserve, in Geneva, Switzerland.
To learn more about these two early F.P. Journe "Souscription" wrstwatches, please read our online catalogue.