Specialist and printmaker Jason Osborne's Spring Owes Winter Rent Money
(monoprint with woodcut and collage).
1. Stanley Whitney on Spotify
Feeling Anxious? Stress levels high? Turn the volume higher! These songs were curated by one of my all-time favorite painters (and printmakers) Stanley Whitney. Look at this playlist as your morning commute soundtrack from the bedroom to the coffee maker. Your cat "Smuffles" is the familiar stranger you see on the platform, your partner that annoying straphanger that got the seat before you could. Steal away into that sliver of sunlight in the kitchen to stave off scurvy and hit play. Pro tip: start with Joe Mcphee's Nation Time if you wanna know what it feels like to be in conversation with a song.
2. Get Lost in UbuWeb
Remember Adbusters? Wanna watch David Shrigley's sad funny animations? How about a downloadable free edition of the poems of Irish poet Mairead Byrne's SOS Poetry? If so may I direct you to UbuWeb, a giant web-based art and avant-garde educational resource started by Kenneth Goldsmith in the mid-'90s. It is hard to overstate how expansive and fun this is to get lost in. I just discovered that they have every 'issue' of the Tellus Audio Cassette Magazine archived. A bi-monthly subscription-based publication from the early '80s to the early '90s released on audio cassette. The project focused on all things downtown NY music and sound-based. The first two issues focus on the downtown NoWave scene.
3. Hyperallergic Reads
Hyperallergic is kind of an old standby for me. Here's a great topical article reflecting on works by artist's who found themselves isolated in various forms and how it affected their work.
4. Editions Online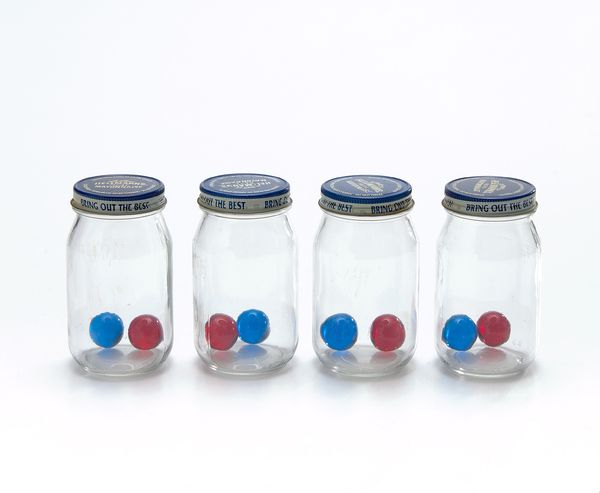 Tony Feher Bring Out the Best, 1997. Estimate: $1,500 - 2,500. To be offered in Editions Online.
This is a great sale with a nice mix of unique works on paper, monotypes, editioned works and multiples. One of my personal favorite lots is this group of four Tony Feher multiples, each comprised of a Mayonnaise Jar with a blue and red marble contained in each. They have a down to earth, found material sensibility that feels very specific and also poetic. They are a bit weird but feel familiar too.
5. Back to Reality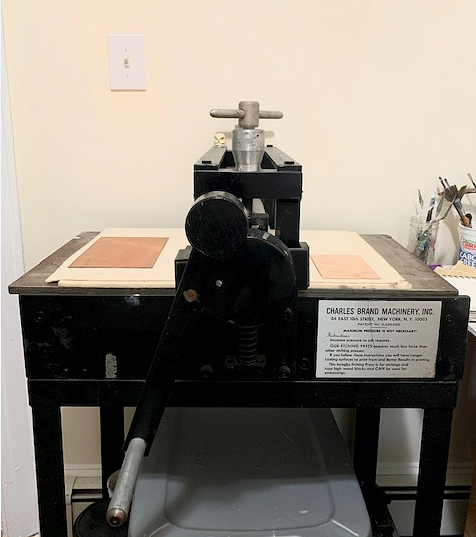 Photo courtesy of Jason Osborne.
I'm obsessed with any real-life thing that can take me away from Netflix or my computer. i.e. books, sketchpads, home-made chocolate chip cookies, push-ups. Right now, I'm getting good use out of my Charles Brand Etching Press. I've been lugging this thing around for over a decade and try to find time to make prints as much as possible.
Learn more about Editions at Phillips >