Carlo Scarpa Monumental chandelier, circa 1927. Estimate: $30,000 - 40,000.
Design at Phillips New York, 17 December.
Within the larger offering of 20th century design, Phillips is delighted to be showcasing twenty-five examples of Italian lighting in its December Design sale. These works represent some of the most innovative examples of lighting design by the top manufacturers in Italy such as Stilnovo, Arredoluce, and Fontana Arte, among others. This selection includes both classic examples of Italian lighting by masters such as Max Ingrand and Angelo Lelii, as well as rarer pieces such as Gino Sarfatti's ceiling light, model no. 2041 (lot 29), which he produced for his lighting company Arteluce. Other rare examples include Paolo Venini's table lamp (lot 24), which features Zanfirico glass, a technique in which the internal colored glass rods are stretched and then twisted to create an exquisite and colorful spiral pattern.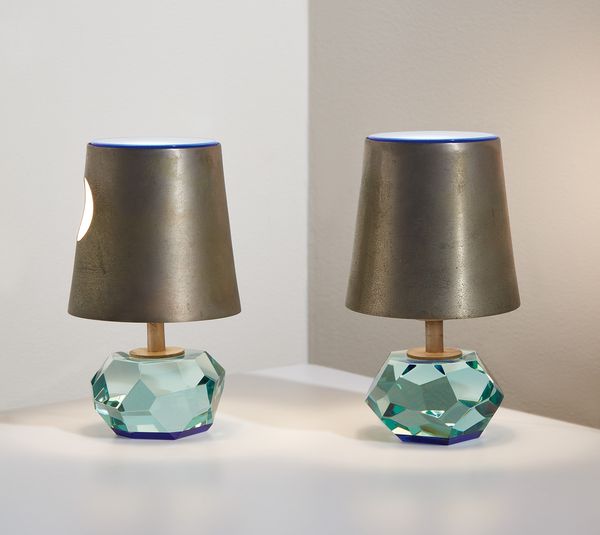 Max Ingrand Pair of table lamps, model no. 2228, circa 1963. Estimate: $10,000 - 15,000.
Though united in their Italian origin and expert craftsmanship, this offering of lighting ranges in style, date—from the late 1920s and into the 1960s—and size. The selection of ceiling lights, floor and table lamps, and wall lamps includes pieces that are intimate, such as Max Ingrand's pair of table lamps (lot 28), as well as works that verge on the monumental, as seen in Carlo Scarpa's chandelier (lot 163) which features a dramatic and breathtaking 7 ft. (2.1 m) drop. This offering is an exciting opportunity to view a substantial selection demonstrating why Italy has historically been the forerunner in modern lighting design.
More Highlights in Italian Lighting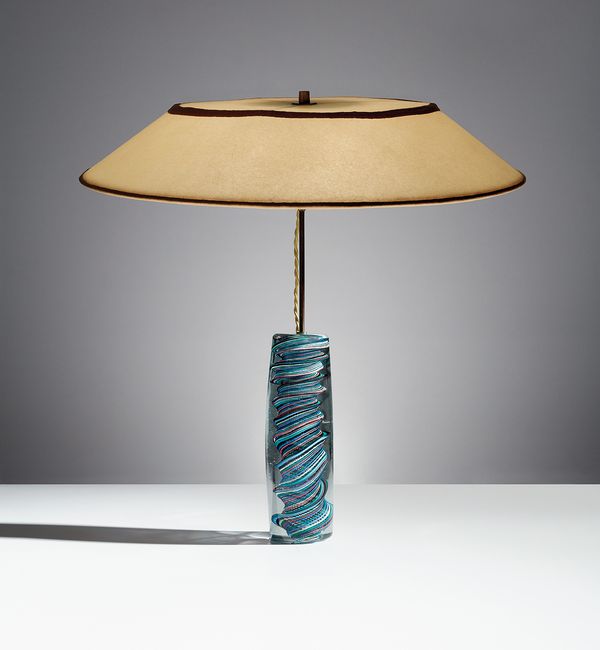 Paolo Venini Rare table lamp, circa 1950. Estimate: $5,000 - 7,000.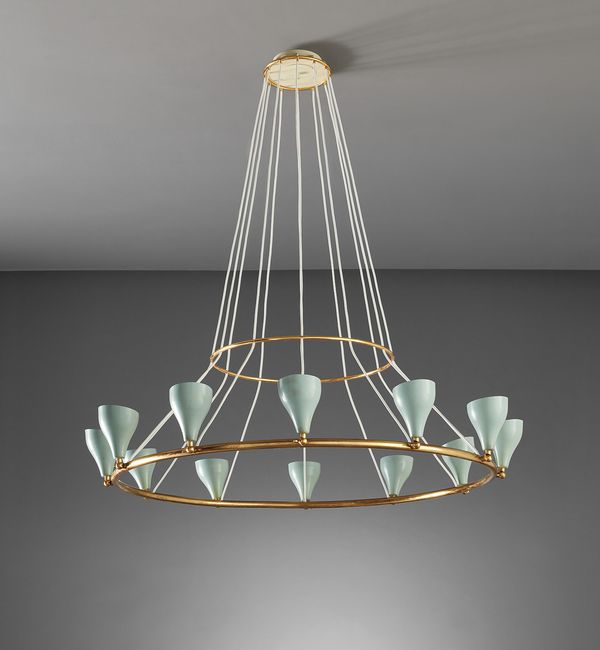 Gino Sarfatti Rare ceiling light, model no. 2041, 1950s. Estimate: $30,000 - 40,000.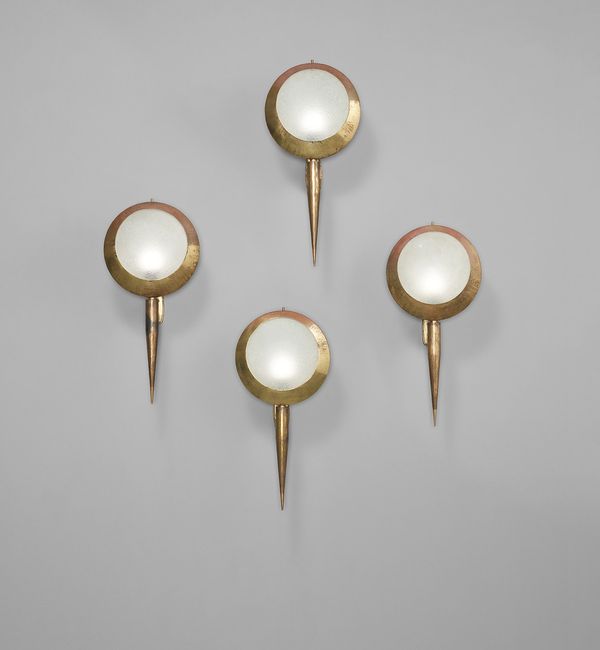 Stilnovo Set of four wall lights, model no. 2128, circa 1959. Estimate: $8,000 - 12,000.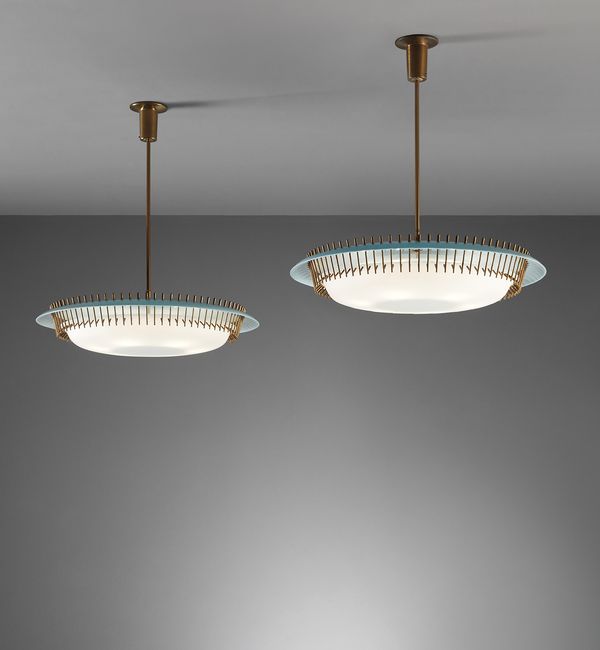 Angelo Lelii Pair of ceiling lights, model no. 12697, circa 1958. Estimate: $18,000 - 24,000.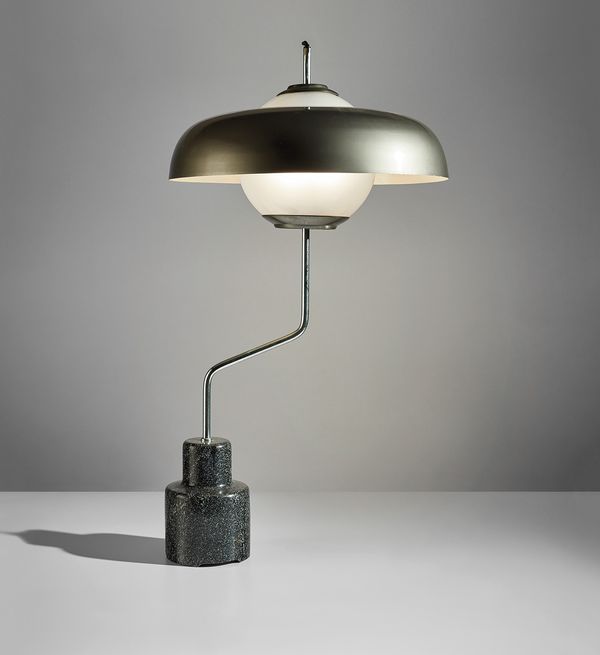 Luigi Caccia Dominioni "Mikado" table lamp, circa 1962. Estimate: $10,000 - 15,000.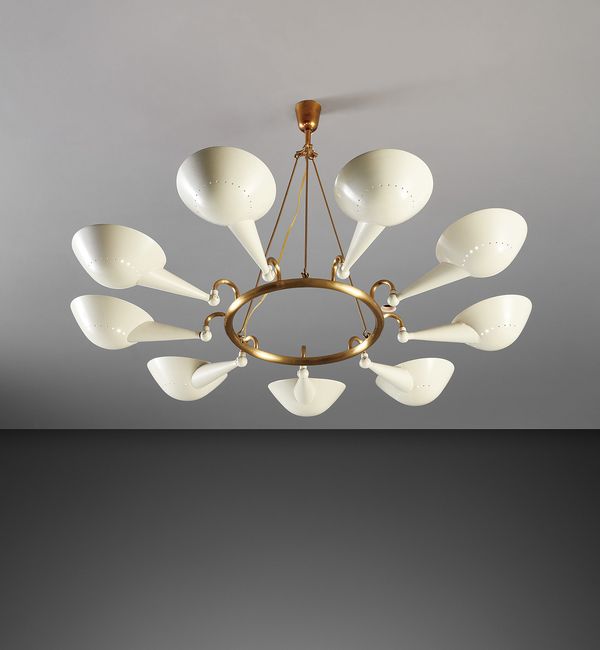 Stilnovo Rare nine-arm ceiling light, 1950s. Estimate: $8,000 - 12,000.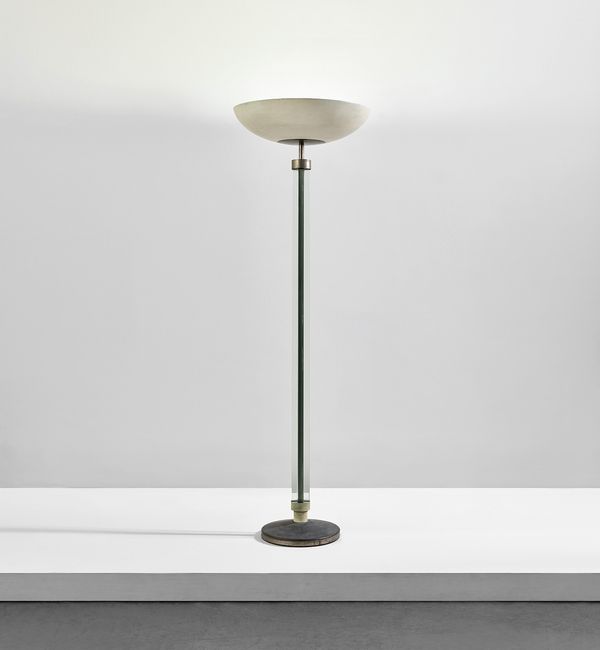 Pietro Chiesa Floor lamp, circa 1937. Estimate: $6,000 - 8,000.