Oscar Murillo perhaps there're easier ways (I) OM/MM, 2012 (detail)
Perhaps the highest honor in the British art world, the Turner Prize has since 1984 traditionally been awarded to one artist born or based in the United Kingdom. The prize is named for noted English painter J.M.W. Turner, and was founded to promote up-and-coming artists who are changing the conversation around contemporary British art. Some of today's most significant artists, including but not limited to Gilbert & George, Anish Kapoor, Rachel Whiteread, Damien Hirst and Chris Ofili, have won this prestigious honor. In 2019, the Turner Prize was awarded for the first time to all four nominated artists: Oscar Murillo, Lawrence Abu Hamdan, Helen Cammock and Tai Shani. This groundbreaking verdict was reached after the artists directly contacted the jury, stating, "At this time of political crisis in Britain and much of the world, when there is already so much that divides and isolates people and communities, we feel strongly motivated to use the occasion of the prize to make a collective statement in the name of commonality, multiplicity and solidarity—in art as in society."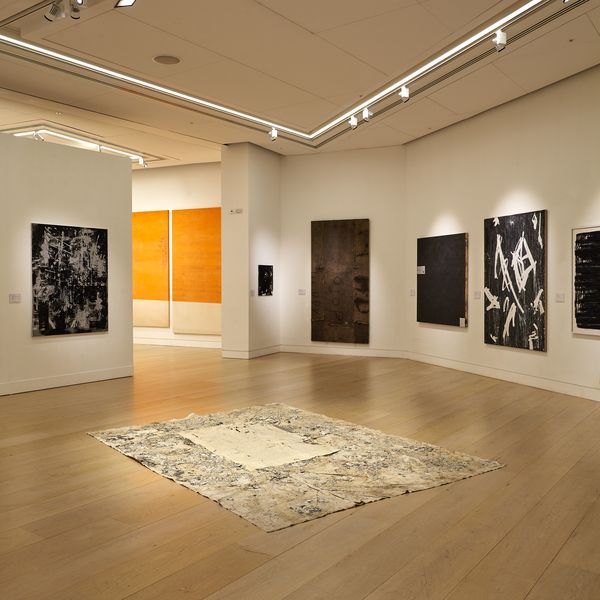 Works from New Now are currently on view at 30 Berkeley Square
At just 33 years-old, winner Oscar Murillo has built an impressive oeuvre that coalesces complex notions of identity, cultural plurality and geographic dislocation. He has been the subject of numerous successful solo shows, including violent amnesia, at Kettle's Yard in Cambridge, Oscar Murillo l Zhang Enli, at chi K11 Art Museum, Shanghai, and has also participated in the 10th Berlin Biennale for Contemporary Art in 2018. His clever, humming paintings are as large and momentous as they are physically vibrant; they tell a story in abstract forms that are more evocative than they are mimetic. In perhaps there're easier ways (I) OM/MM, 2012, materials are enmeshed to the point of total confusion and blur; the stained cloth's various dark swathes suggest painterly flows and migrations, extending on the larger-than-life support as if crossing boundaries. The work crystallizes a crucial moment in Murillo's practice; it was notably created the year that Murillo graduated from the Royal College of Art in London, and a year prior joining David Zwirner's stable of artists, thus seizing a snapshot of his meteoric rise before reaching the heights we know of his career today.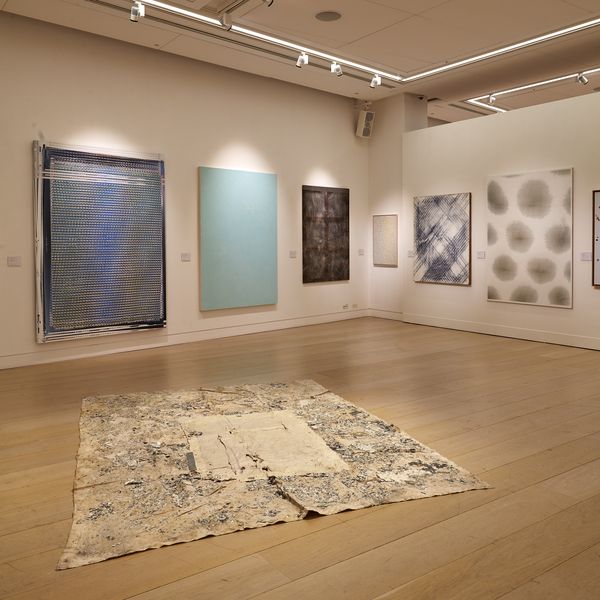 Works from New Now are currently on view at 30 Berkeley Square
Born in Colombia in 1986 to parents who worked in sugar and candy factories, Murillo moved to London with his family just under two decades ago, at the age of ten, speaking little to no English. His peripatetic life has proven that he is no stranger to the act of roving, and a sense of velocity is often found embedded in his works as a result. His art seems to run, fly, oscillate and vibrate – but never sit still. While he started out studying at the Royal College of Art, supplementing his income by working as a cleaner at London's Gherkin building, he soon soared as the contemporary art world's new radiant child, following in the footsteps of his prodigious predecessor Jean-Michel Basquiat. Murillo's art immediately caught the eye of eminent collectors and institutions, such as the Reuben Family, who saw in him the raw, authentic visual language that had originally distinguished Basquiat's painterly output in his time. With a practice heavily centered on process – at times employing recycled materials and fragments collected from his studio – Murillo has proven that his art flourishes parallel to life. "I think in what I do… I endeavor to strive for a sense of authenticity," the artist has said. "Dirt is real and is everywhere; it is accessible whether in the streets of London or in the villages of Colombia, dirt is democratic and free, so a dirty canvas is an extension or a reality even if you romanticize it" (Oscar Murillo in conversation with Catherine Wood, 'Oscar Murillo: Dirty Painting', Mousse 35).
Murillo's Turner Prize exhibition, along with those of the other three winners, will remain on view at Turner Contemporary in Margate, United Kingdom, through 12 January 2020.
More Turner Prize Winners and Nominees in New Now:
Gilbert & George (Nominated 1984, Won 1986)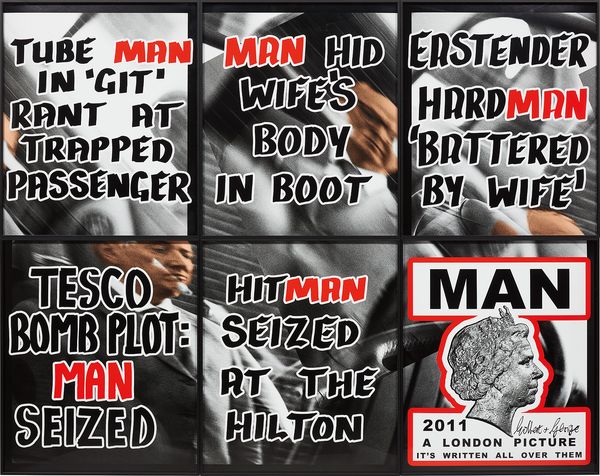 Gilbert & George Man, 2011
Gillian Ayres (Commended 1989)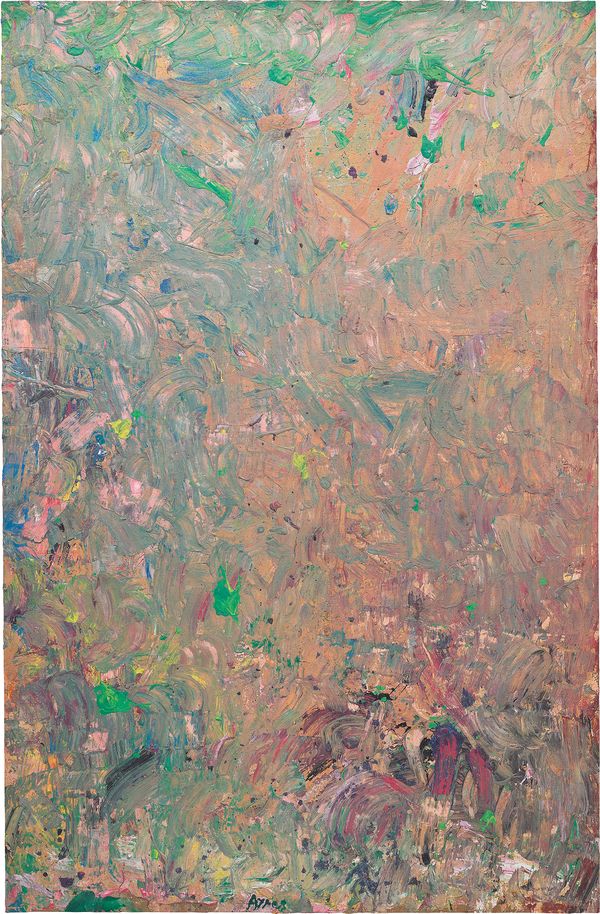 Gillian Ayres Untitled, 1977
Fiona Rae (Nominated 1991)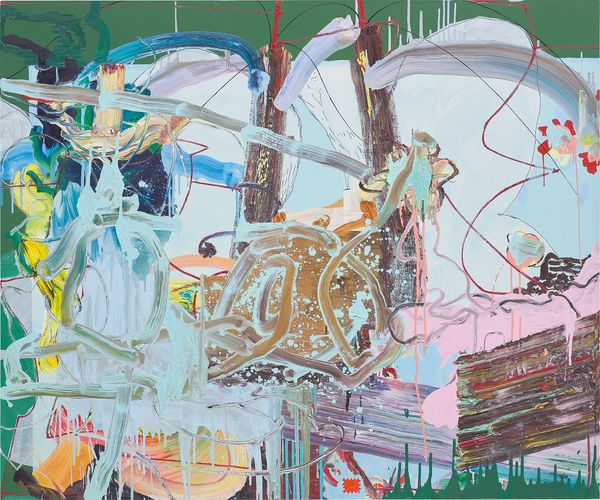 Fiona Rae Untitled (blue & green), 1993
Callum Innes (Nominated 1995)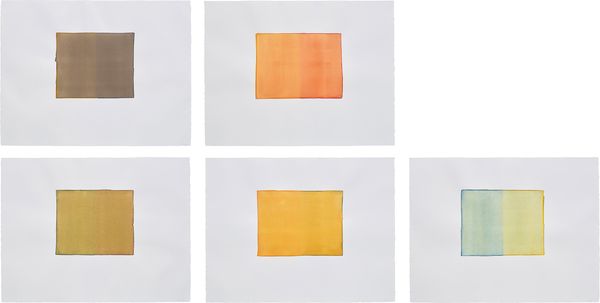 Callum Innes Five Works: (i) Untitled; (ii) Untitled; (iii) Untitled; (iv) Untitled; (v) Untitled, 1999
Damien Hirst (Won 1995)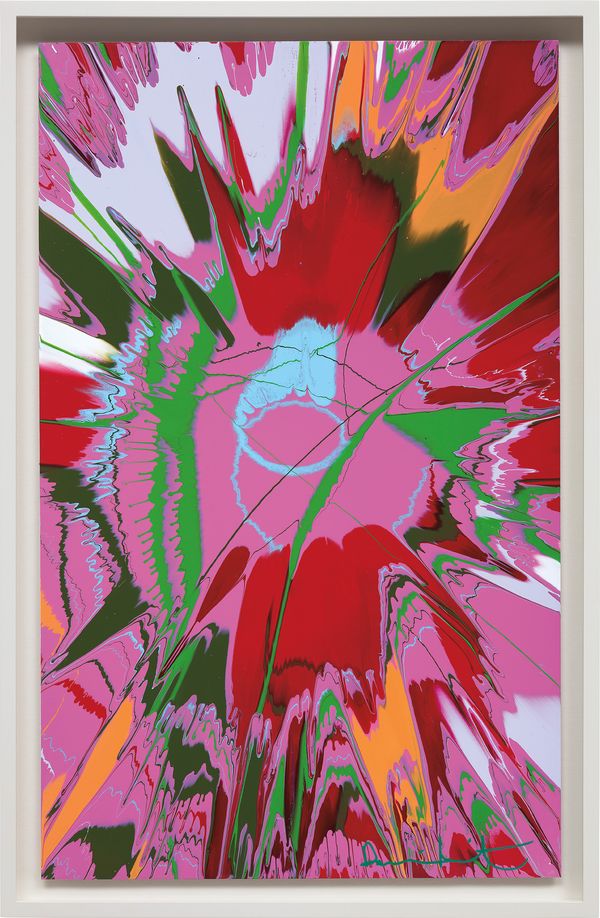 Damien Hirst Beautiful If At First You Don't Succeed Then Try, Try Again, One More Time, It's Done Spinning Painting, 2008
Gary Hume (Nominated 1996)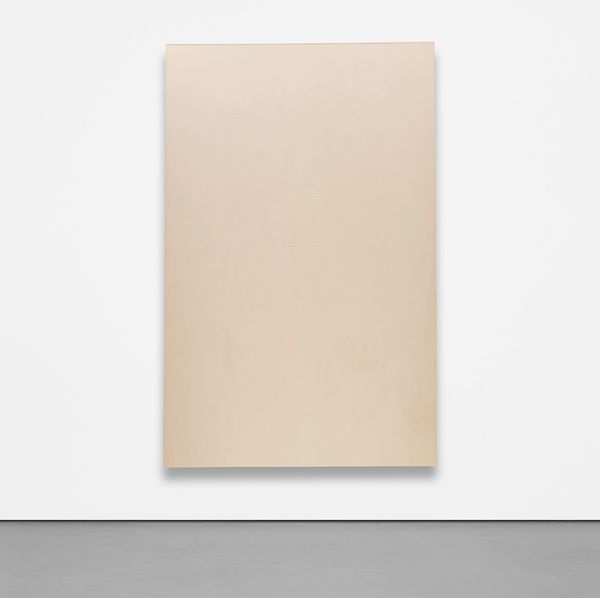 Gary Hume Magnolia Door Eight, 1989
Keith Tyson (Won 2002)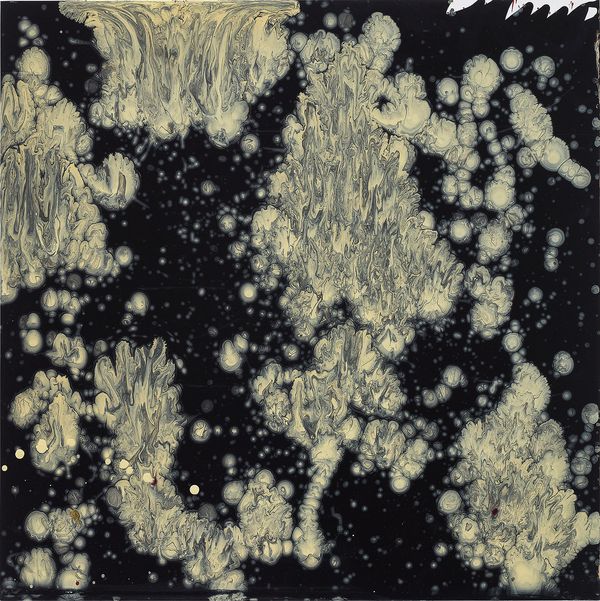 Keith Tyson Nature Painting, 2005
Darren Almond (Nominated 2005)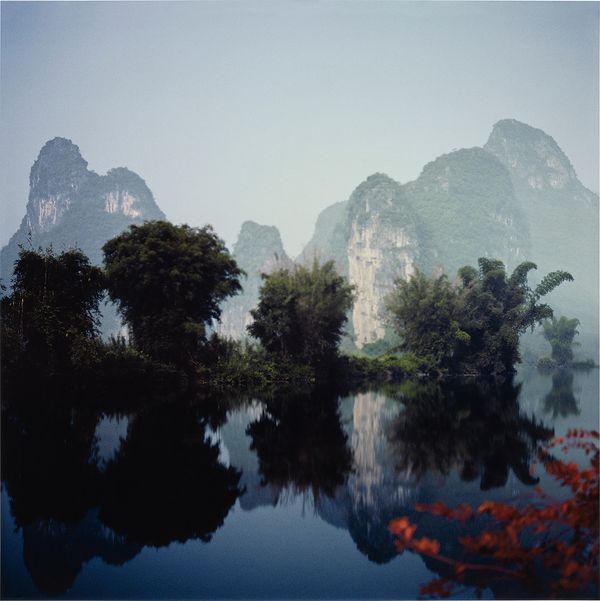 Darren Almond Shan Shui Fullmoon, 2008