Marlon Brando. Image courtesy Mary Ellen Mark (cropped from original)
Marlon Brando's greatness derived from his on-screen magnetism and the natural style of acting he learned in his early days in New York City, studying with Elia Kazan and Stella Adler at their Actor's Studio. From A Streetcar Named Desire and The Wild One to Apocalypse Now and The Godfather, Brando played an array of characters and portrayed each with nuance and expert understanding.
For decades, Marlon Brando enthralled audiences with his powerful performances in some of the most iconic films of the 20th century. In 2004, he sadly passed away in Los Angeles at the age of 80. His daughter Petra Brando Fischer and her husband Russel are proud to carry on his legacy of helping the disadvantaged and forgotten.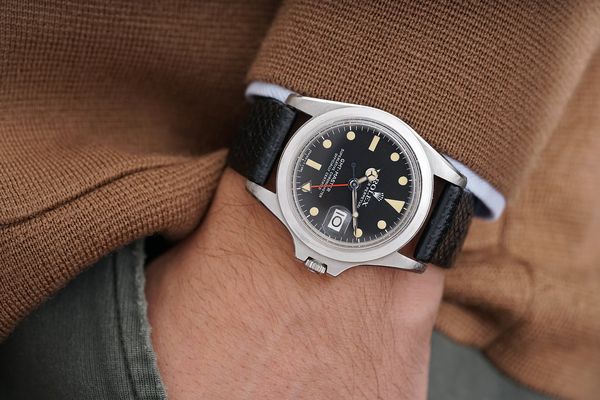 2019 marks the 40th anniversary of the theatrical release of Francis Ford Coppola's Apocalypse Now. Nominated for eight Academy Awards, the Vietnam War epic is among the greatest accomplishments in cinematic history, with Marlon Brando's performance as Colonel Walter Kurtz being one of his most iconic and haunting. Lot 30 in GAME CHANGERS, our December Watches auction in New York, is an exceptionally well-preserved example of a Rolex GMT-Master reference 1675 owned by the Academy Award® winner and worn by him in Apocalypse Now.
Brando's unique character and dazzling talent were a powerful source of inspiration to every serious actor of my generation — Martin Sheen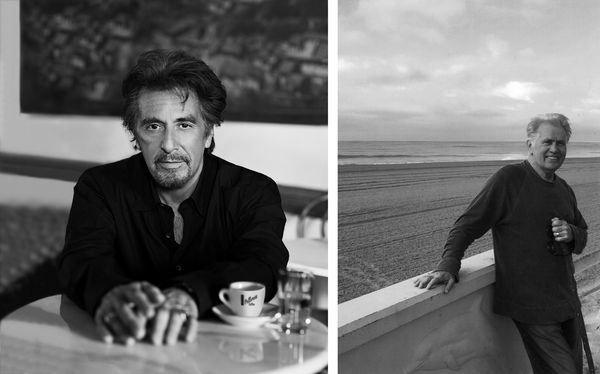 Images courtesy Al Pacino and Martin Sheen
Martin Sheen
Martin Sheen, who played the role of Captain Benjamin Willard, assigned to hunt down the rogue Colonel Kurtz in the jungles of Cambodia, provided the following memoir of his time with Marlon Brando on the set of Apocalypse Now.
I had been a lifelong admirer of Marlon Brando. His unique character and dazzling talent were a powerful source of inspiration to every serious actor of my generation but he was far more than a cinema icon. For most of his adult life, he was an outspoken advocate for social justice often risking his career publicly supporting Martin Luther King Jr. and the civil rights movement, as well as Native American rights and universal human rights. In fact, he inspired my own activism and made me proud to be an actor and I always hoped for an opportunity to meet him someday and tell him so but I never imagined that I might actually work with him. Suddenly in the spring of 1976, the unimaginable became reality when I arrived in the Philippines to begin filming 'Apocalypse Now' and a life-changing adventure began! Marlon was every bit the powerful image projected for decades but the simple reality of his presence and common humanity were completely disarming.
His genuine kindness and compassion, coupled with his infectious sense of humor were commonplace with everyone he encountered during his all too brief time working on the film. But my family and I were especially blessed to have shared some wonderful and intimate moments with him, some of which were recounted in 'Along the Way' a father/son memoir I wrote with my son Emilio published in 2012. Clearly Marlon was most himself in the company of children who generally had no preconceived image of him and our four youngsters were no exception. We all treasured those special nights when he would suddenly appear and join us for dinner at our cabin just down the hill from his at Lake Calaria and since his own family was not able to join him on this location we were delighted to be his "surrogate family."
He would hold us all in rapt attention sharing stories, singing songs and telling jokes and one night he had us in stitches laughing for an hour and a half at his outrageous presentation of 'The History of the Human Race' making things up as he went along with hilarious and brilliant interpretations of many of the heroes and villains of the past five thousand years!
It was a combination of classic stand-up comedy and acting genius for a private audience of four children and two adults on a distant location in the middle of the Philippine jungle more than forty years ago and it remains my fondest memory of him.
—Martin Sheen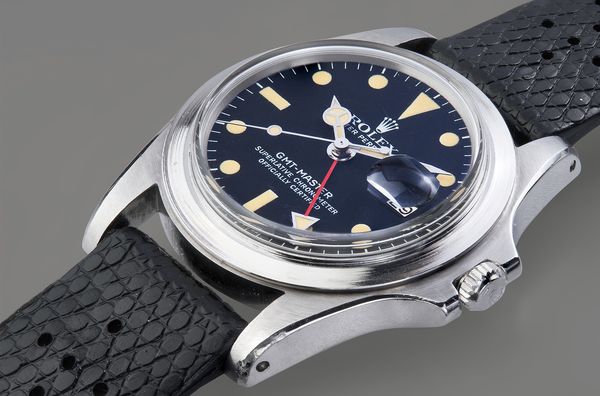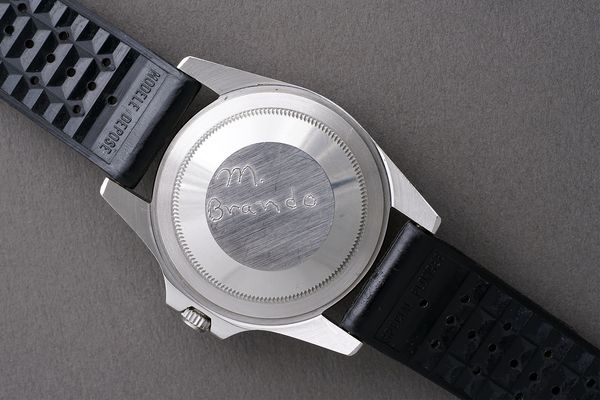 Al Pacino
Every so often, someone comes along who forges a path beyond that of anyone who came before them and who raises the bar higher than ever imagined. These "game changers" are the ones whose names we all know afar having risen above their peers and cementing their place in history. Marlon Brando, whose contribution to the field of acting is indisputable, rightly deserves to stand at the pantheon of all-time greats.
My first introduction to Marlon Brando came when I was just sixteen years old. I was alone in a movie theatre sitting through a double feature and the second showing was 'On the Waterfront'. What Marlon brought to that role, his acting was different than anything I had seen before. I was locked. It was a breakthrough and a revelation, and it impacted me deeply. I watched the whole double feature again just to see his performance. In my early years growing up, the image of Marlon became my source of inspiration.
It wasn't long before I found my identity as an actor on the stage. I struggled with my confidence but my craft as an actor became all that mattered. Francis Ford Coppola saw me in a play a year before, and he wanted me for Michael Corleone in the upcoming film he was directing, 'The Godfather'. I thought it was a practical joke; I was an unknown in the film world and nobody else wanted me in the role. I read the script and thought, this role is too difficult! After numerous screen tests, they finally gave me the part. To work alongside Marlon Brando in a movie was initially a little unnerving to me. The studio heads were trying to get me fired. I knew how I wanted to play the role, but no one could see what I was doing. I didn't want to be where I wasn't wanted and it became a very difficult time for me. Marlon took me under his wing and told me he was really happy with my performance. He said, "I want you to know that I really want you for this part." He defended me to Francis and the studio, saying, "The kid is doing great."
The way Marlon was and the way he treated me, he was very sensitive and good to me. His support was invaluable to both my role as Michael Corleone and to my own self-confidence as a young actor. I loved him. Acting is my life, and through it, I have discovered an understanding of myself and a way to express my innermost feelings. I am grateful to have known Marlon Brando, not just for his kindness to me during the filming of 'The Godfather' but for the opportunity I had to act alongside him in witness to his great talent.

—Al Pacino