Cool Culture Executive Director Candice Anderson
PHILLIPS: Tell us a little about your journey to becoming the Executive Director of Cool Culture-- have you always been in the New York non-profit world?
CANDICE ANDERSON: My passion for education has shaped the focus of my career, which I have spent advocating for social change that will improve the wellbeing of historically marginalized children, families and communities.
As an undergraduate student, I worked as a teachers' aide, and I was struck by how children's future was dictated by circumstances beyond their control, including the extent to which the adults in their lives were able to navigate the school system. Without advocates, children who missed school due to illness were more likely to be routed to special education. And unconscious bias often clouded teachers' perceptions of children.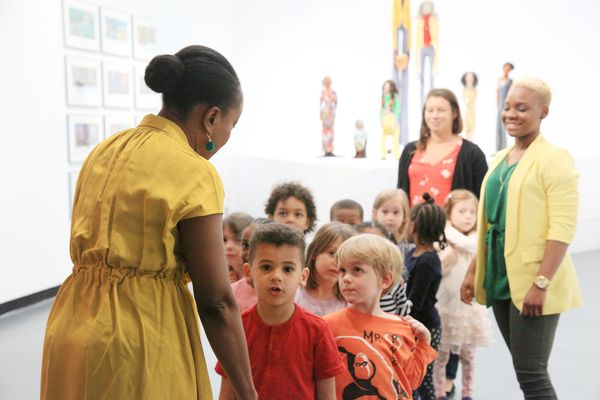 I spent my early career at Citizens Committee for Children, a New York policy organization where I focused on the City's delivery of early childhood education, K‐12 education and youth services. Next, I was recruited to work in the Division of Early Care and Education within the Administration for Children's Services, where my work focused on supporting the many community‐based organizations, often underfunded, that provided childcare and "Head Start" services to children whose families could not afford the full cost of care.
In both cases, I was frustrated by the lack of public awareness, and public will to invest in programs for NYC children and families. In too many instances, the shortage of funding meant a second-class education, with irreparable harm done to children of color. There were many exceptions, however, led by heroic program directors and educators (themselves poorly paid), who would pull together resources to enrich the school's programming. I met my mentor Edwina Meyers, Cool Culture's co‐founder, while at ACS. Edwina is a visionary, an educator with decades of experience and a passion for arts and culture, who built Cool Culture along with co‐founder Gail Velez as a partnership between families, preschools and the City's world-renowned museums with the goal of harnessing arts and culture to enriching the lives of children and families; and to instill a love of learning and the arts.
Museum visits were a regular part of my life growing up. Living just outside of Washington D.C., my parents and I would enjoy visits to the Smithsonian Institution. Spending time in cultural institutions with my family instilled a love of the arts, but also a confidence in navigating white spaces. My family was able to experience the artistic practices that were a part of the Western canon in legacy institutions, and also intentionally sought out museums that celebrated broader perspectives and creative practices of communities of color. Art in my household included objects from my Black American culture as well as from all over the world. When Edwina recruited me to Cool Culture, I felt it was an offer I couldn't refuse; and an opportunity to connect children and families regardless of race, ethnicity and income, with many of the experiences that have served as a source of inspiration and strength.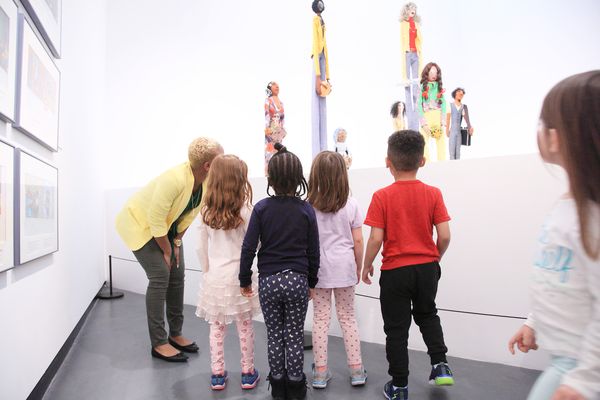 P: How would you describe Cool Culture's mission, and how does the organization work to achieve those goals?
CA: Cool Culture envisions an equitable society that embraces and is enriched by all cultures. Cool Culture's mission is to amplify the voices of families and strengthen the power of historically marginalized communities through engagement with art and culture, both within cultural institutions and beyond.
Cool Culture works through partnerships with community stakeholders ‐ families, schools, community-based organizations, and cultural institutions ‐ to promote cultural access and cultural equity, to enhance the well‐being of families, and to strengthen communities. We encourage community members to use arts and culture to celebrate their cultural heritage and creativity, while also connecting and building community across race, class and ethnicity, in an increasingly complex world. We believe that art is a powerful means of self‐ and collective‐expression that helps us to make meaning in our present and to imagine our futures; and that culture is fundamentally shared, and as such has enormous potential to foster community building and engagement.
Cool Culture is unique in the nation as an organization that provides free, unlimited access to cultural institutions. Cool Culture's practices reflect our belief that shared creative and cultural experiences foster relationships among individuals from different backgrounds, can transform consciousness and activate communities to bring about positive social change. We are building a movement of individuals and organizations committed to providing a more equitable future and enhanced wellbeing for families and communities; and tomorrow's artists, activists and art lovers.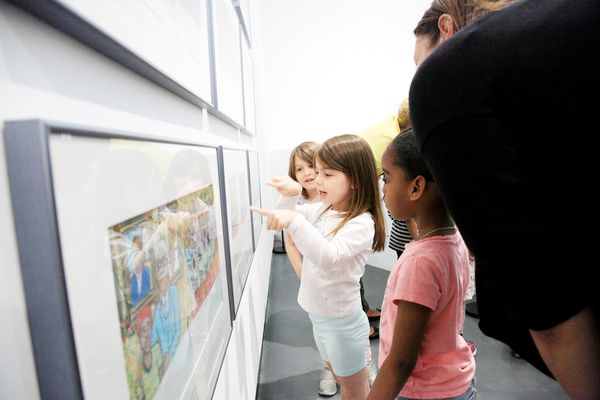 P: In the time you've been there, how have you seen Cool Culture grow?
CA: Cool Culture started as a summer pilot program called "The Passport to Summer Adventure," and the next year it grew to a year‐round program with 75 Head Start and Child Care centers and 12 cultural institutions participating. At the time of its founding, Cool Culture's programs were designed to "address the financial, informational, and perceptual barriers that prevent low–income families from making visits to cultural institutions with their children."
Today the organization connects 50,000 families with free admission to 90 museums, works in partnership with cultural institutions to bring cultural resources to preschools and communities, provides museum professionals with professional development in the areas of early childhood education, produces culturally responsive and participatory programming and has launched a new data project designed to assess the impact of sustained free admission on cultural participation in New York City. The community we serve is incredibly diverse and growing every day. Cool Culture families now live throughout the five boroughs of NYC, with approximately 39% being Latinx, 22% Black, 17% White and 16 % Asian. 47 % speak a primary language other than English, and most have incomes at or below 200% of the federal poverty line.
P: Tell us more about Cool Culture's upcoming event: Cool Giving. How will this support the organization's efforts in the coming year?
CA: Our annual year‐end celebration and fundraiser turns many of the traditional elements of a benefit on their heads – bringing together some of New York City's most influential artists, thought leaders, philanthropists and influencers for a night of celebration, appreciation – and no sit‐down dinner. It is an evening of art‐making, cocktails and dancing where we take the time to also honor community members whose commitment to art, activism, social justice, cultural equity and access resonates with Cool Culture's mission.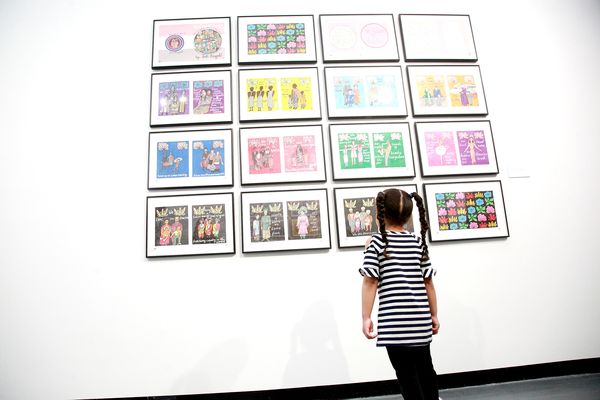 Funds allow us to give a family that has never been to a museum a guided visit to ensure that they feel seen, welcomed and empowered in this new space. They.help us buy art supplies for hundreds of children and caregivers who attend our museum Family Festivals; and they support materials for families at one school to be printed in Chinese, English and Spanish ‐‐ these multilingual guides bring museums to life!
P: How can those interested get involved in helping Cool Culture?
CA: We are always in need of volunteers to join us at our Family Events and make families on their first museum visits feel welcome. Volunteers help with leading young children and their families in art activities, event registration and wayfinding through the museums.
They can connect us with corporate sponsors ‐ companies committed to making a difference and whose business models are adjacent to the fields of arts and education; and of course by making a donation. No amount is too small ‐‐ and of course, if they work for a for‐profit organization, see if there is a corporate match program.
Learn more about Cool Culture >