Femininity, whether referring to the physical form of a woman's body or the sentiments it evokes, has has long been a source of inspiration in art—so much so that even the nine Muses in ancient Greek mythology were referred to as goddesses instead of gods. Women inspired; they were adorned; but their ability to create was seldom recognized and honored.
The 20th century saw significant social transformations as female artists and designers began to come of age. A woman's creativity and artistic expression were no longer ignored. In 1924, Suzanne Belperron was named co-directress at Maison René Boivin before moving to another Parisian jewelry house, Bernard Herz, in 1932. It was during this decade that Jean Toussaint, who inspired Louis Cartier to create the first panthère-themed jewel, became the artistic director of Cartier high jewelry (in 1933) and Elsa Schiaparelli became the first female fashion designer to grace the cover of TIME magazine (in 1934).
Today, Phillips is proud to have invited three contemporary women, each with outstanding achievements in their fields of expertise, to create bespoke jewels for our Hong Kong Jewels & Jadeite auction, showcasing the exquisite natural beauty of pink diamonds from the Argyle mine in Australia.
Sarah Ho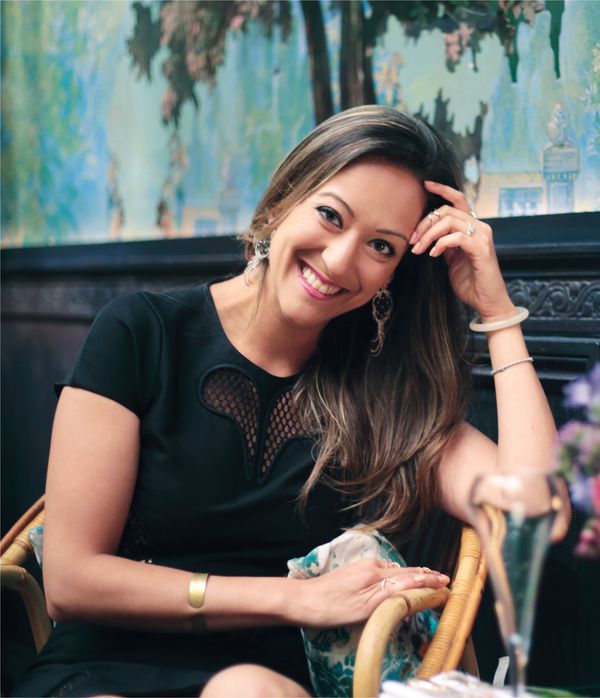 Sarah Ho grew up in Macau before moving to London to study fashion and jewelry design. Her interest in jewelry was ignited by the jewel collections of the iconic women in her family. Sarah studied gemology in Antwerp, preparing her to launch her fine jewelry company in 2006.
The individual qualities of the gemstones lie at the heart of each of Sarah's designs and she hand-paints each design concept, dreaming up alluring color combinations and striking silhouettes, to showcase each stone at its best.
Romantic and contemporary arrangements of pearls, diamonds and other gems are crafted into vibrant motifs with her signature enamel patterns, metal lacework and precious beads; culminating in a unique and remarkable jewel. Her work is perfectly exemplified in these Argyle pink diamond, seed pearl and colorless diamond earrings.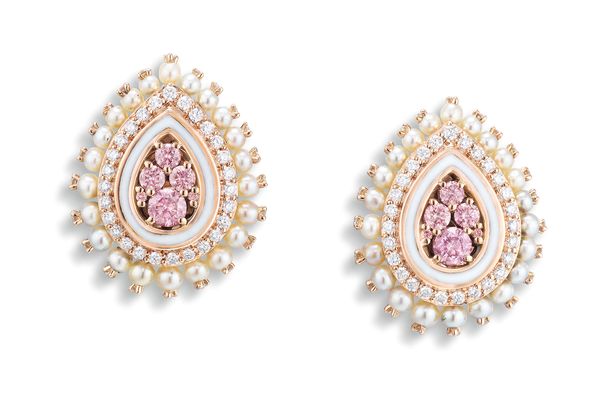 Lot 606: An Elegant Pair of Fancy Pink Diamond, Seed Pearl and Diamond Earrings, Sarah Ho
Estimate: HK$120,000 – 160,000
Paige Parker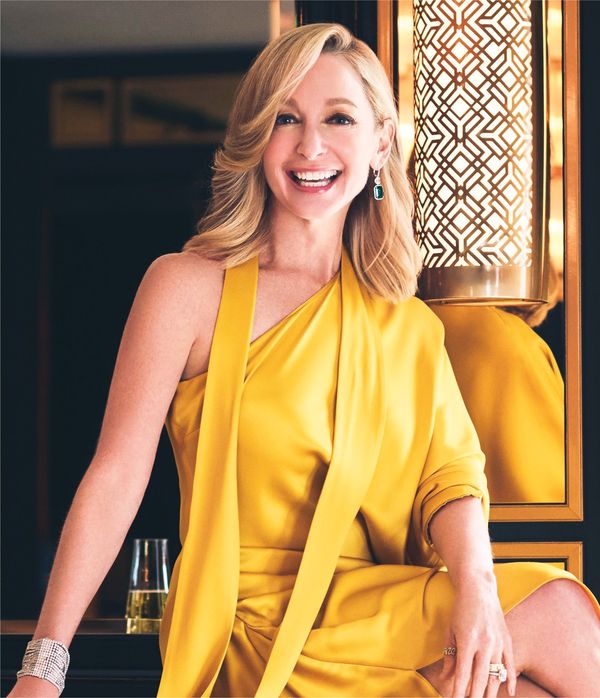 Paige Parker moved from New York to Singapore over a decade ago. She is a patron, board member and fundraiser for a number of organizations in the country, as well as a gemologist and enthusiastic supporter of local fashion, design, jewelry and art. Paige shares her traveling adventures and gemological knowledge in various magazines and regularly contributes to The Straits Times.
A proud mother of two daughters, she is a published author with the best-selling book Don't Call Me Mrs. Rogers, which details her years driving around the world and the status of the women, or lack thereof, whom she met on the road.
The ring Paige has designed for Philips sees her enhance the Argyle pink diamond setting it in juxtaposition to two yellow diamonds. For daily wear, the ring sits on a thin pink gold band. Ever mindful of the versatile demands in a woman's life, the ring jacket, also set with two smaller pink diamonds, affords a more magnificent look.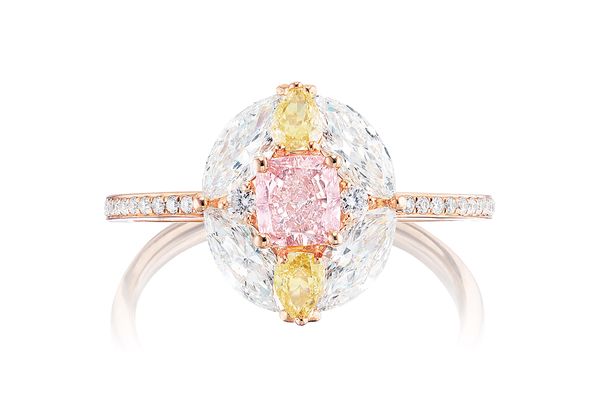 Lot 607: A Chic Fancy Intense Pink Diamond, Yellow Diamond and Diamond Ring, Designed by Paige Parker
Estimate: HK$280,000 – 320,000
Karen Suen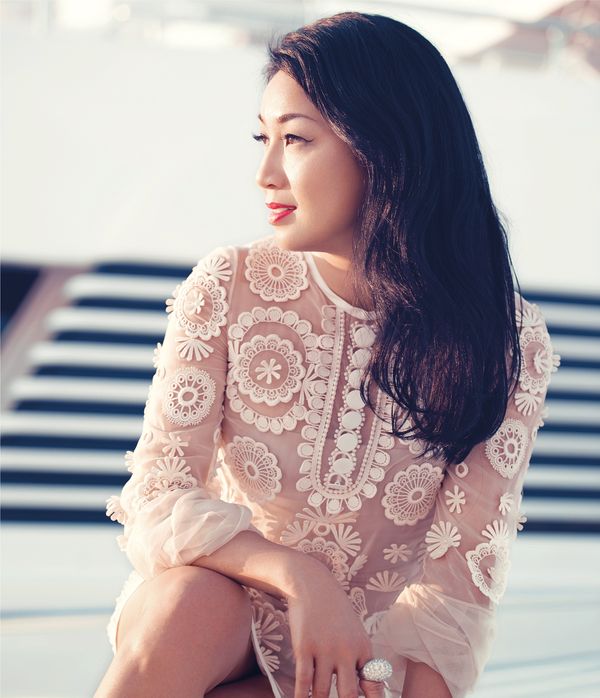 Originally trained as a dancer and actress, Karen Suen from Hong Kong found her true calling when her first jewelry designs won admiration from friends and acquaintances. Since then, she has developed an international following and is known for her exquisitely-handcrafted, bold and extravagant jewels.
Originality and vibrant chromatic glamour are at the heart of each masterpiece, and her work is often referred to as art. Karen believes that the wearer also plays an important role in imparting her jewels with their true value. She is a recipient of the Outstanding Greater China Designer Awards and was a winner at The Couture Design Awards 2019 in Las Vegas.
Inspired by the elegant movements of a dancer and a dress that twirls, this ring is set with layers of pink and colorless diamonds 'floating' around a central natural pink conch pearl.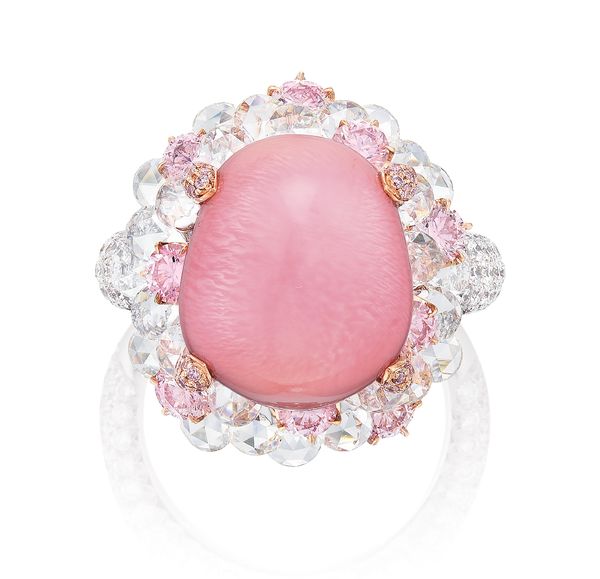 Lot 608: A Conch Pearl, Pink Diamond and Diamond Ring, Karen Suen
Estimate: HK$480,000 – 580,000
Read & Watch More
Argyle Diamond Mine: Last of the World's Pink Diamond Reserves >
Graeme Thompson on a Cartier 'Golconda' Diamond Ring >
Perfectly Versatile: Four Convertible Jewels >
Jewels, Jadeite & More: A Hong Kong Gift Guide >