Photography by Takaaki Matsumoto
ACTRESSES DANIEL BRUSH
New York Exhibition
18-24 November 2019
450 Park Avenue
New York, NY 10022 (map)
Viewing
Monday-Saturday 10am-6pm
Sunday 12pm-6pm
Contact
Jewels New York
+1 212 940 1378
[email protected]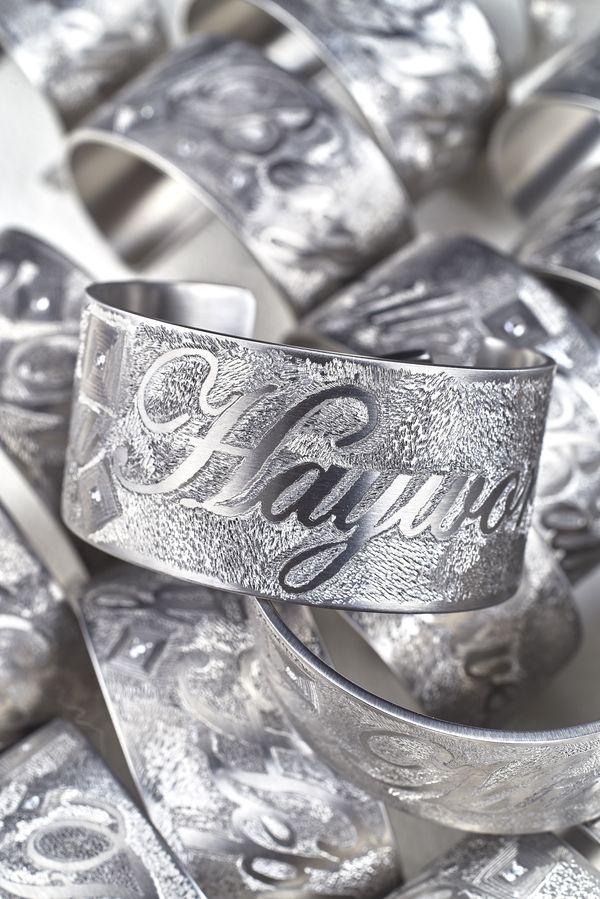 An art installation; a collection of jewelry; a list of movies from the past; an ethereal portrait of women who became the face of Hollywood's Golden Age.
Artist, jeweler and scholar Daniel Brush created works that reverse the role of jewelry as accessory, to become the start of remembrance. The installation is about the women, their work and their individual performances.
For nearly 50 years, Daniel Brush has pushed to expand the boundaries of the jewelry business, questioning value, utility and the move away from the individual maker to mass manufacturing. Each piece is fashioned with his own hands and is therefore unique. The oeuvre of this reclusive artist has been described over the years as masterful, magical, alchemical and, as Donald Kuspit said two decades ago, "stealing lightning from the gods to make objects as miraculous as these."
This exhibition reveals for the first time a collection of steel and diamond hand engraved ID bracelets, recalling icons that have been crucial in creating a shared cultural history.
Learn more about New York Jewelry Week >
Daniel Brush on Making Some of the Most Extraordinary and Exquisite Objects on Earth
Interview by Spencer Bailey; podcast produced by The Slowdown
Read story on Time Sensitive >