Louis Vuitton Louis Vuitton x Supreme Monogram Malle Courrier Trunk 90 (Red)
KAWS SEEING, 2018
In October, Phillips Hong Kong will present a special exhibition and online sale specifically curated to expand ideas of what constitutes fine art. Exhibition Tongue + Chic brings together an exciting selection of one-of-a-kind sneakers designed by influential contemporary artists such as KAWS, Damien Hirst, Takashi Murakami, and Dave White; as well as top tattoo artist Dr. Woo, hip-hop songwriter Swizz Beatz, GucciGhost artist Trevor Andrew and fashion designer Pyer Moss, among others. Curated by Elizabeth Semmelhack, Senior Curator at the Bata Shoe Museum in Toronto, these sneakers represent another medium to engage with leading artists beyond painting and sculpture.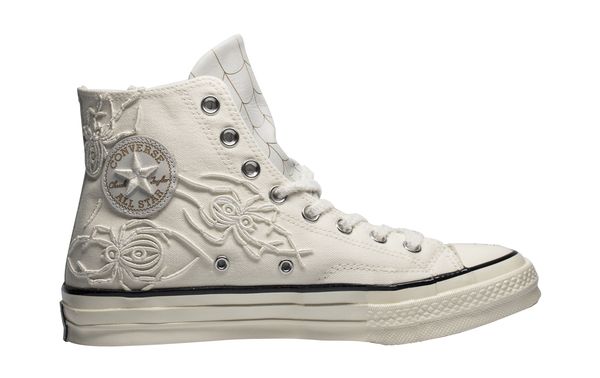 Dr. Woo x Converse Chuck Taylor '70 Spider and the Fly, 2018
Semmelhack explained, "Today, prominent artists are engaging with the complicated cultural significance of sneakers by creating thought-provoking and highly covetable works that straddle the divide between fashion and art. Their work points to new directions that sneakers can take as vehicles for social engagement. From works that reimagine the architecture of sneakers to those that use sneakers to advocate for change, the works in this exhibition show just how far a pair of sneakers can go."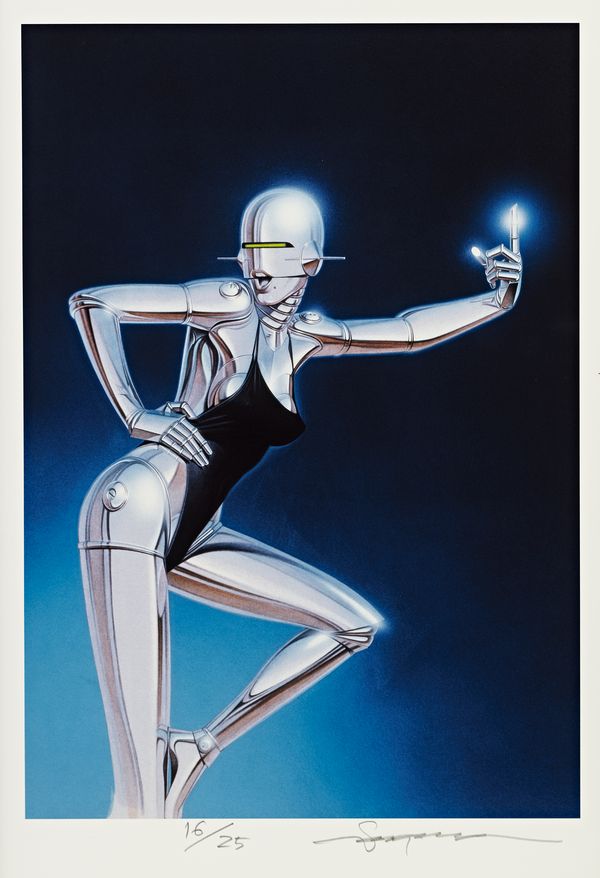 Hajime Sorayama Untitled (#HS_07), 2015
In conjunction with Tongue + Chic, Phillips will present its inaugural online-only auction put together by the Hong Kong team, 24/7, which focuses on trend-setting collectibles. 24/7 offers a wide range of rare Supreme accessories from a prolific Asian collector, as well as works by contemporary art stars including KAWS, Takashi Murakami and Tomoo Gokita. Reflecting growing demand among younger international collectors, 24/7 will also present artworks by in-demand emerging artists such as Hajime Sorayama, Daniel Arsham, Austin Lee, Hebru Brantley and Matt Gondek.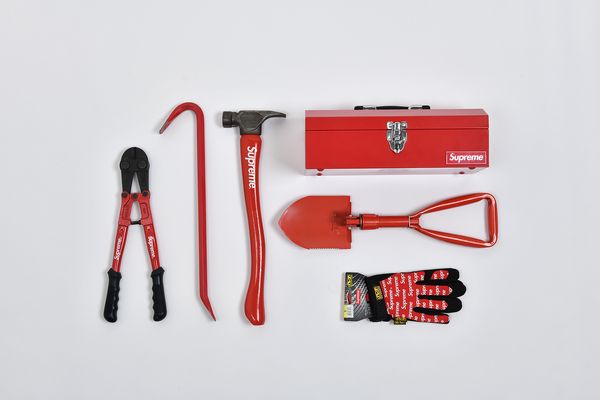 Supreme Tool Set (8 items)
Explaining his passion for collecting, the consignor elaborated, "Every Supreme item I have collected throughout these years was based on the idea of functionality. Supreme is not hype, it's a lifestyle. I believe that Supreme created all these accessories to be used and not just displayed. I have been faithfully living by this notion, so I hope these items will be used well in their new homes."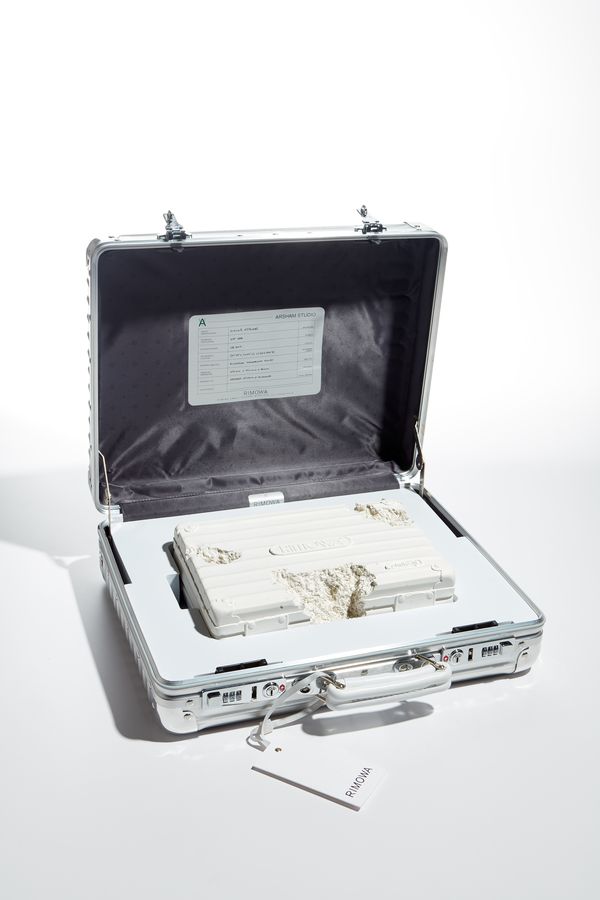 Rimowa x Daniel Arsham Eroded Attaché, 2019
Artists and collectors of this generation no longer see collecting art and fashion as mutually exclusive pursuits, but instead actively seek out creators who speak with an innate understanding of the emotional and intellectual force of images. They appreciate this melting pot of inspiration drawn from American cartoons, Japanese anime, graffiti and street art, and instinctively gravitate towards creating works that deliberately reject the air of exclusivity surrounding art and effortlessly synthesize elements of high and low culture.
Supreme is not hype, it's a lifestyle. I believe that Supreme created all these accessories to be used and not just displayed.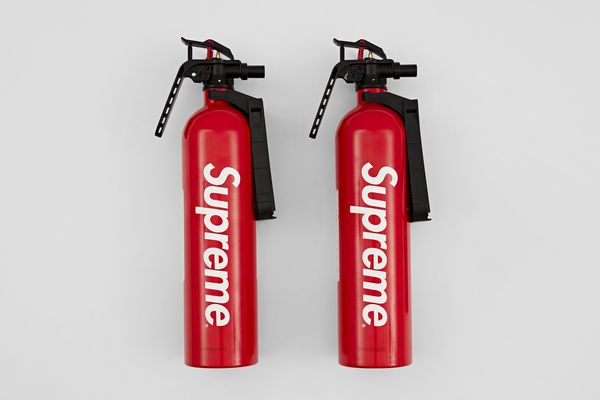 Supreme x Kiddie Fire extinguishers (2 items)
Phillips Specialist and Asia's Head of 20th Century & Contemporary Art, Isaure de Viel Castel, said, "Street culture has exploded in recent years, growing from a niche collecting community to a full-blown cultural phenomenon. A new generation of art collectors are discovering fresh, new artists that relate directly to their own lifestyle. Engaging with emerging and young collectors has always been part of Phillips' DNA; hence we are delighted to present an exhibition that brings together key elements of street culture – sneakers, neo-pop art and toys, as well as Supreme accessories."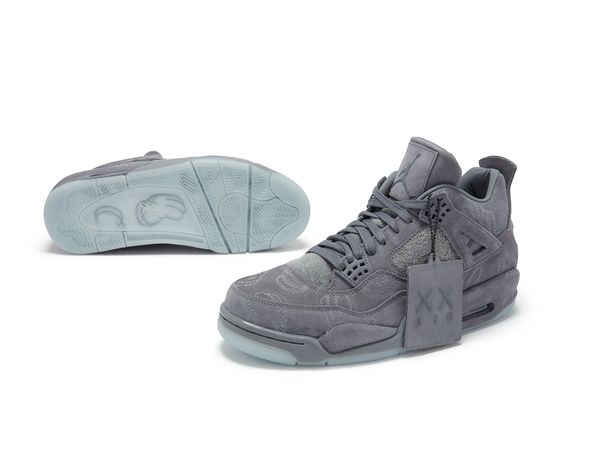 KAWS x Air Jordan IV Retro, 2017
One of the key commonalities between 24/7 and Tongue + Chic is that they speak to a broadening perspective on the art world. "[The sneakers'] various forms and functions are embedded in a larger cultural nexus that moves them far beyond the bounds of athleticism and sport. Indeed, since their invention in the middle of the nineteenth century, sneakers have been central to expressions of status, group cohesion and, increasingly, self-expression," added Semmelhack.
Tongue + Chic sneaker exhibition and the 24/7 online sale celebrates the collision of art, fashion and commodity, engaging with collectors and trendsetters whose interests span across genres, mediums and continents.