Mark Bradford Value 35, 2010.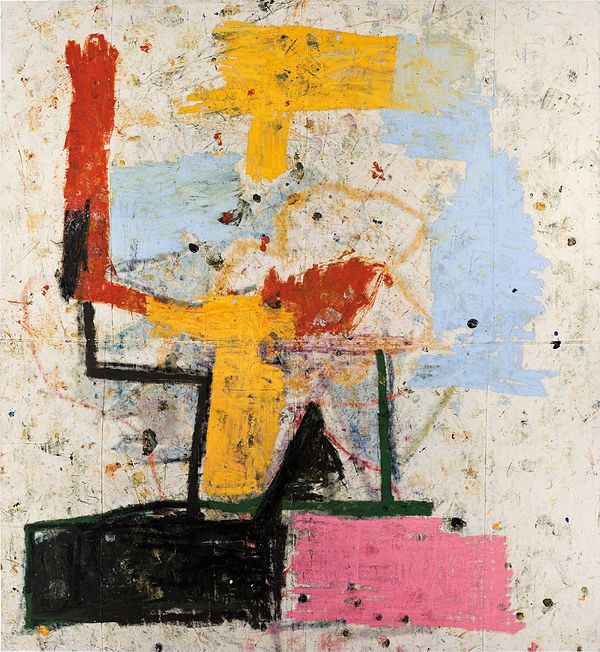 Joe Bradley Big Boy, 2010.
Coming together from a Distinguished Los Angeles Collection, Mark Bradford's Value 35, Joe Bradley's Big Boy, Rudolf Stingel's Untitled, Takashi Murakami's Spiral, and George Condo's Untitled are five exceptional works created between 2010 and 2015, which reflect the potent graphic power that has unraveled in the art world in the last decade. Each painting, though entirely unique and deriving from their maker's discrete style, finds resonance with the grouping's overarching artistic vision, materialized in their contemporary formal and conceptual undertone, their minutious attention to color and space, and their profound allegiance to the contemporary zeitgeist. They form part of Phillips' October Evening Sale, which, in tandem with Frieze week, will bring together some of today's most established artists alongside distinctly cutting-edge creations.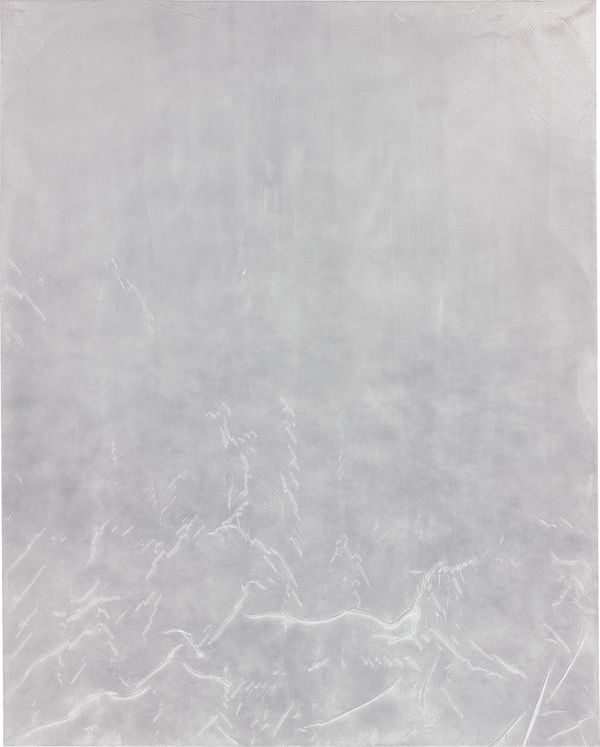 Rudolf Stingel Untitled, 2010.
A laborious and masterful amalgamation of billboard paper, advertising hoardings and myriad materials salvaged from the streets of Los Angeles, Mark Bradford's Value 35 draws inspiration from the landscape of South Central Los Angeles and the historically revered technique of décollage, altogether conjuring a visually volatile composition that oscillates between energetic expression and chaotic destruction. Meanwhile, Joe Bradley's towering Big Boy cites popular culture whilst summoning the artistic influence of Jean-Michel Basquiat and Philip Guston, bridging the present and the past, popular culture and high art. The result is prodigiously potent, kindling an effect of 'body buzz' that the artist strives to achieve in all his work. 'The scale of a painting tells you where to stand', he exclaimed. 'You're looking at a Vermeer, you get as close as you can to it, and it's a very cerebral kind of buzz. My canvases are more of a body buzz'. Finally, Stingel's Untitled exploits the myriad variations contained by the silver pigment, whilst challenging the supposed extinction of painting through the emulation of another medium: sculpture. All created in 2010, these three works are wonderful examples of topical subject matters or formal investigations – like celulloid time capsules of the art historical canon.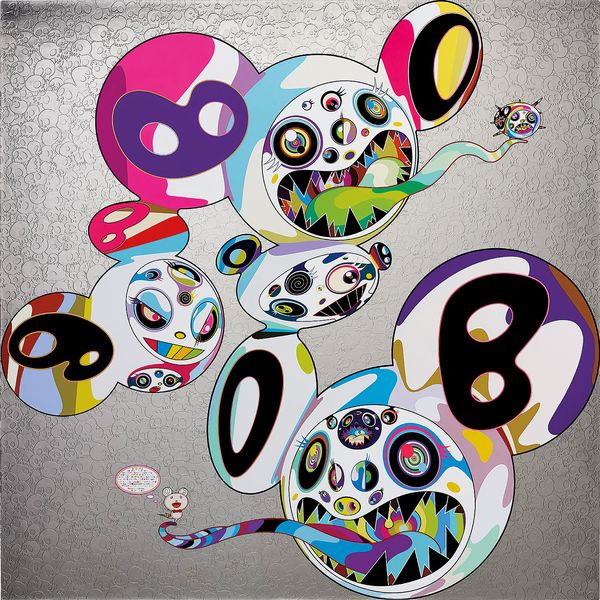 Takashi Murakami Spiral, 2014.
Both recent works, Murakami's Spiral and Condo's Untitled capture the mature development of the two artists' characteristic and instantly recognizable visual languages. On the one hand, the Japanese artist deploys his distinctly boisterous style, populated with his own graphic creations, with unrepressed fervor. On the other, Condo demonstrates his self-established genre of psychological cubism – a perpetuation of Pablo Picasso's legacy, tweaked with a cerebral twist – to paint an alluringly ambivalent portrait. 'Picasso painted a violin from four different perspectives at one moment', the artist has said. 'I do the same with psychological states. Four of them can occur simultaneously… hysteria, joy, sadness, and desperation'.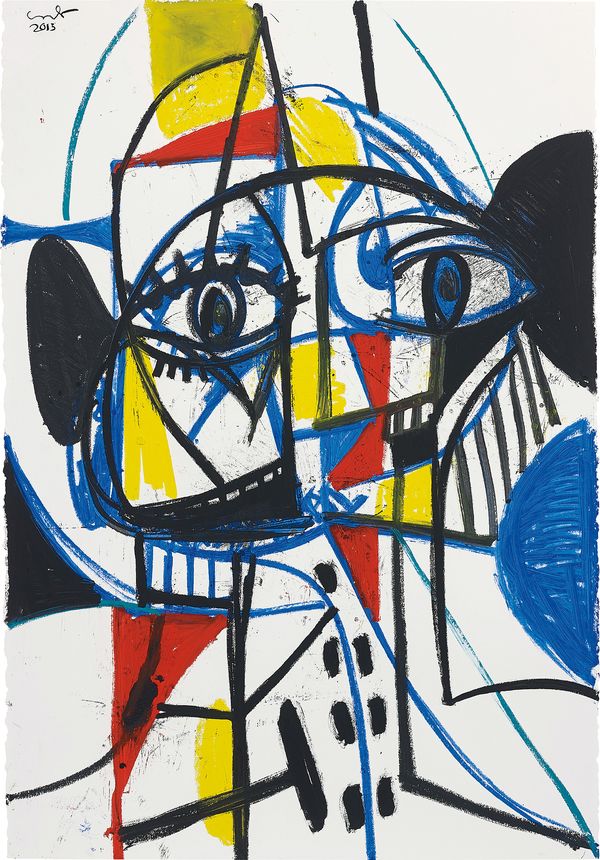 George Condo Untitled, 2015.
Five of today's most influential contemporary artists, Bradford, Bradley, Condo, Murakami and Stingel each push the limits of their medium and addressed genres in unique ways, together conveying the commitment and passion to painting with which the Distinguished Los Angeles Collection was formed. Phillips is pleased to offer these exceptional works to auction in the October Evening Sale.