Summer. Typically regarded as art's off-season, in recent years it has become a golden opportunity for New York galleries to spotlight younger and lesser-known artists or take risks with more experimental work than their rosters might highlight during the peak season.
Kate Bryan, head of our New York 20th Century & Contemporary Art Evening Sale and Rebekah Bowling, head of our New York New Now sale, braved the dog days to crisscross Chelsea, the Lower East Side and beyond to share their favorite shows and works from New York's summer exhibition line-up.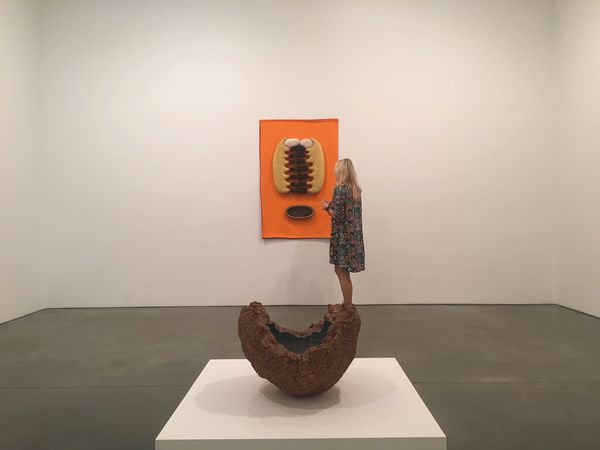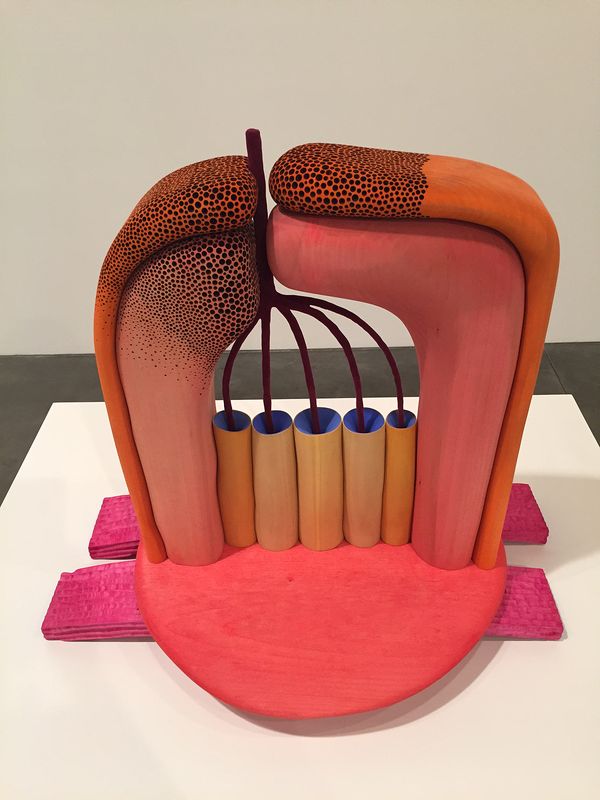 (Top) Matthew Ronay Androgynous Bloom, 2016 Graham Marks Untitled, 1979; (Bottom) Matthew Ronay Five Nectars, 2016
'Empirical Intuitive Absorption' at Andrea Rosen Gallery
June 28 — August 5, 2016
Artists: Serge Charchoune, Fernand Léger, Graham Marks, Terry Riley and Matthew Ronay
Organized by Matthew Ronay
Rebekah Bowling: It was great to see new works of Matthew Ronay's alongside his artistic influences: Serge Charchoune, Fernand Léger, Graham Marks and Terry Riley. All of the works uniquely explore abstraction as a practice that's rooted in the organic rather than a purely formal exercise.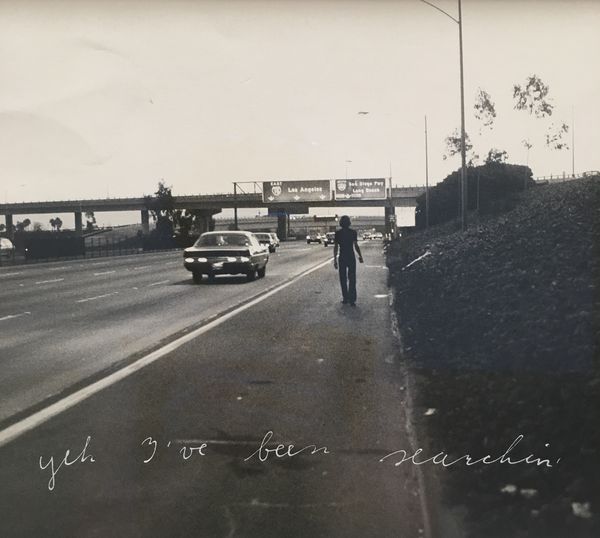 Bas Jan Ader In Search of the Miraculous, 1973
'Bas Jan Ader' at Metro Pictures
June 21 — August 5, 2016

Kate Bryan: Bas Jan Ader's work breaks my heart. It's a great pleasure to slow down for a minute to watch his beautiful videos at Metro Pictures…what a poetic reminder of the shared human experience. I enjoyed this treat twice — Simon Lee opened an incredible Bas Jan Ader show during the June Contemporary Art sales in London as well.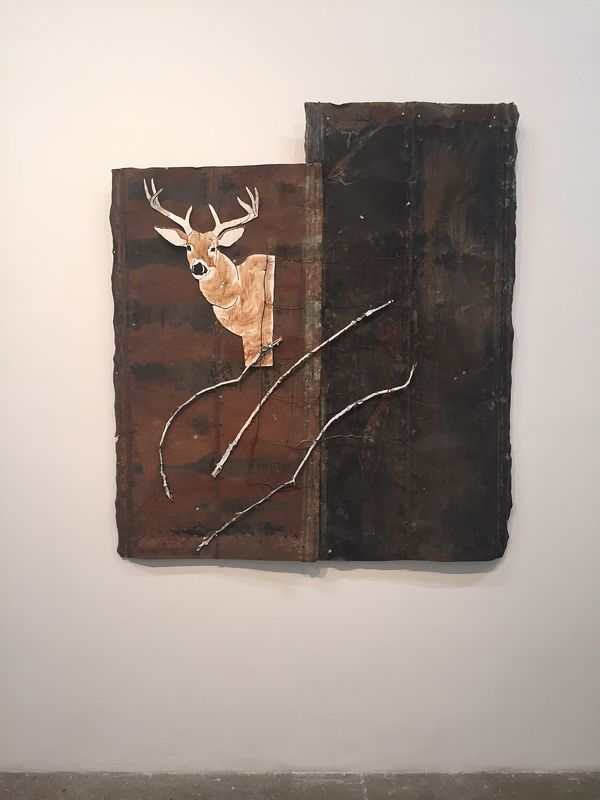 Ronald Lockett Traps, 1944
'Ronald Lockett' at Sargent's Daughters
June 23 — July 22, 2016
RB: Ronald Lockett at Sargent's Daughters was an exciting discovery for me. Lockett was a self-taught artist from rural Alabama who died of HIV/AIDS-related complications in his early thirties. This is the first solo presentation of his work in New York and the show runs concurrently with his first retrospective at the American Folk Art Museum. His choice of materials and recurring motifs like animal imagery reveal his connection with the natural world. In his works, deer often appear ensnared in barbed wire or penned in by fences, revealing Lockett's own internal tension, feeling trapped in a dying body and a decaying post-industrialist town.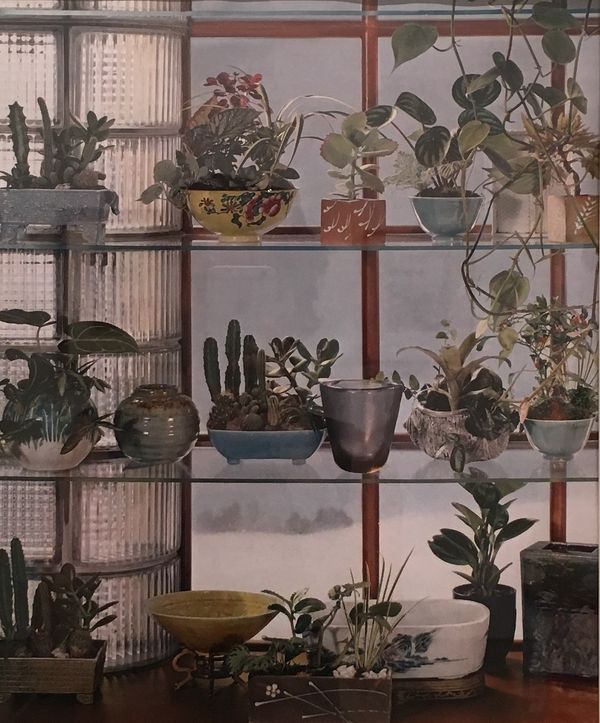 Paul Outerbridge Window with plants, 1937
'Paul Outerbridge' at Bruce Silverstein
June 30 — September 17, 2016
KB: Bruce Silverstein's historical survey of Paul Outerbridge's was an education. The press release reads: "This is the first exhibition of its scope to be held in New York since 1979 and will be the largest exhibition of Outerbridge's work since 2009 at the Getty Museum, Los Angeles." It was very exciting to see works from the '30s feel absolutely contemporary. So many artists today are exploring different strategies of working with the medium of photography; Outerbridge's still lives in particular feel prescient.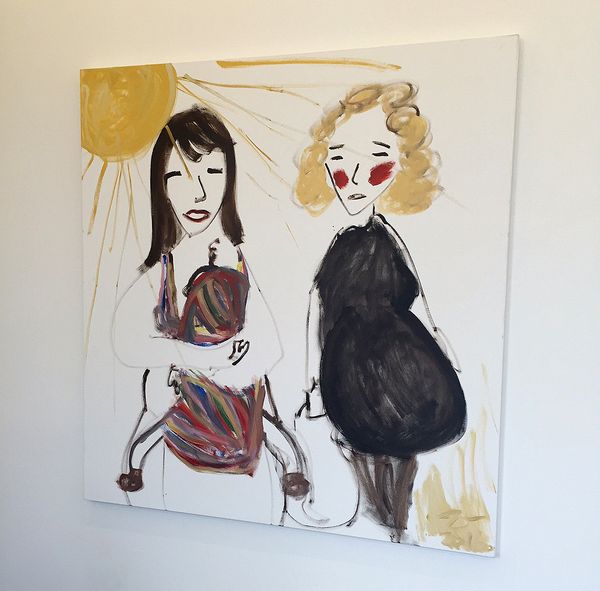 Trevor Shimizu Baby Expert (Walking), 2016
'Trevor Shimizu' at 47 Canal
June 24 — July 30, 2016
RB: Kate and I couldn't get enough of Trevor's show at 47 Canal. His witty and honest depictions of the banalities of pregnancy and parenting really struck a chord. Even the humble breast pump takes center stage.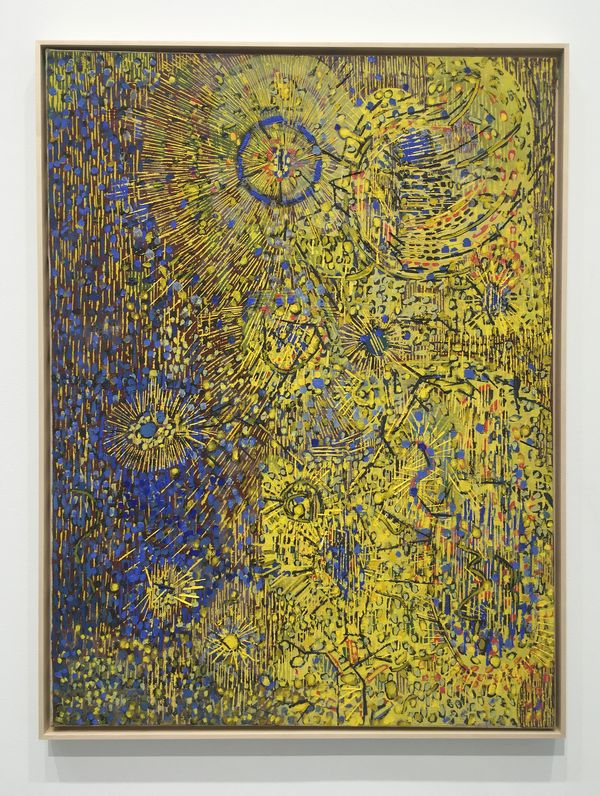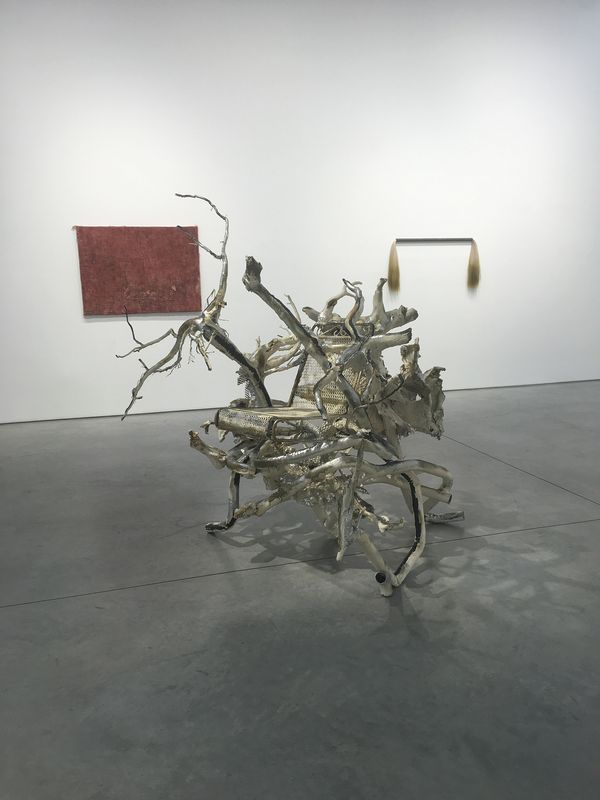 (Top) Lee Mullican Untitled, 1949-51; (Bottom) Installation view: Jay Heikes, Thornton Dial
'I Talk With the Spirits' at Marianne Boesky Gallery
June 23 — August 12, 2016
Artists: Jay Heikes, Thornton Dial and Lee Mullican
Curated by Chris Wiley
KB: I couldn't help but smile when I saw Lee Mullican's paintings from the late '40s and '50s in Marianne Boesky's group show 'I Talk With the Spirits,' curated by Chris Wiley. His paintings are a harmonic dance of color and movement in perfect step with the sunny 90-degree weather. Chris is a young artist whose work I admire, so this two-part show was a wonderful opportunity to see whose work he's looking at, and what connections he's pulling out.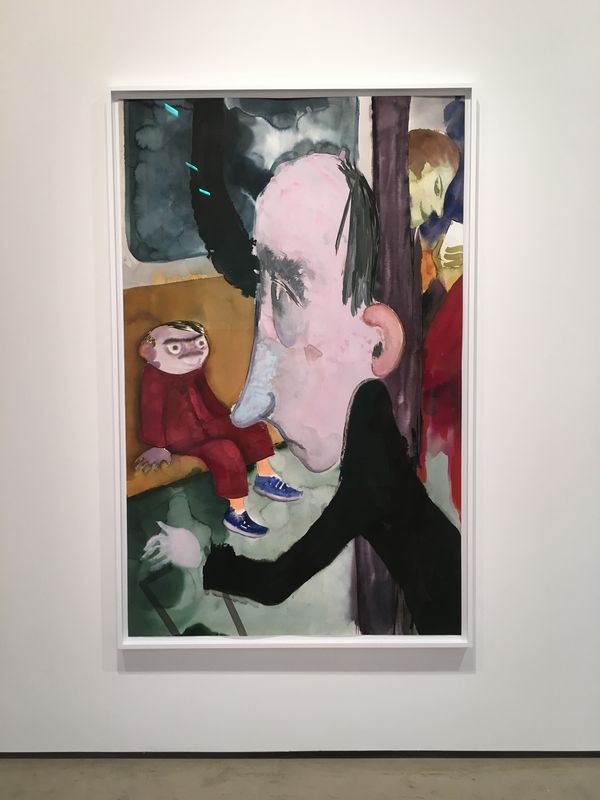 Sanya Kantarovsky Pains, 2016
'A Modest Proposal' at Hauser + Wirth
June 23 — July 29, 2016
Artists: Lucas Blalock, Naotaka Hiro, Sanya Kantarovsky, Nicola L, Tala Madani and Jakub Julian Ziolkowski
Organized by Madeline Warren and Yuta Nakajima
KB: 'A Modest Proposal' is the third summer show organized by the smart, forward-looking Hauser + Wirth Associate Directors Madeline Warren and Yuta Nakajima. Lucas Blalock's digital manipulations of still lives, and Sanya Kantarovsky's fantastic, large-scale watercolors both question our internal perception of the external world. I love the faces on Kantarovsky's characters!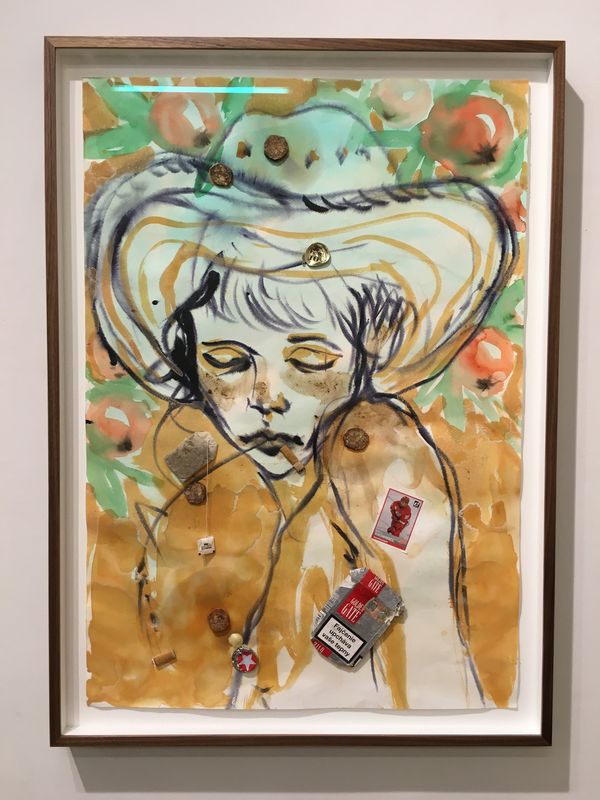 Andrej Dubravsky Chem farmers (the green cat), 2016
'On Empathy' at Bridget Donahue
June 29 — August 6, 2016
Artists: Christian Holstad, Tam Ochiai, Sarah Lucas, Josh Faught, Benedicte Gyldenstierne Sehested, Rochelle Feinstein, Andrej Dubravsky, Hervé Guibert, Anne Chu, Steffani Jemison, Kathe Burkhart, Rosemary Mayer, Andro Wekua, Marenne Welten, Ketuta Alexi-Meskhishvili, Gloria Maximo and Justine Kurland
KB: 'On Empathy' at Bridget Donahue is elegant and sincere. I discovered Andrej Dubravsky's work. My favorite work is an intimate portrait of a young boy, suggestive of both the subject's sexual awakening and the viewer's voyeuristic gaze. From the press release: "Someone tells me: this kind of love is not viable. But how can you evaluate viability? Why is the viable a Good Thing? Why is it better to last than to burn?" — Roland Barthes, A Lover's Discourse: Fragments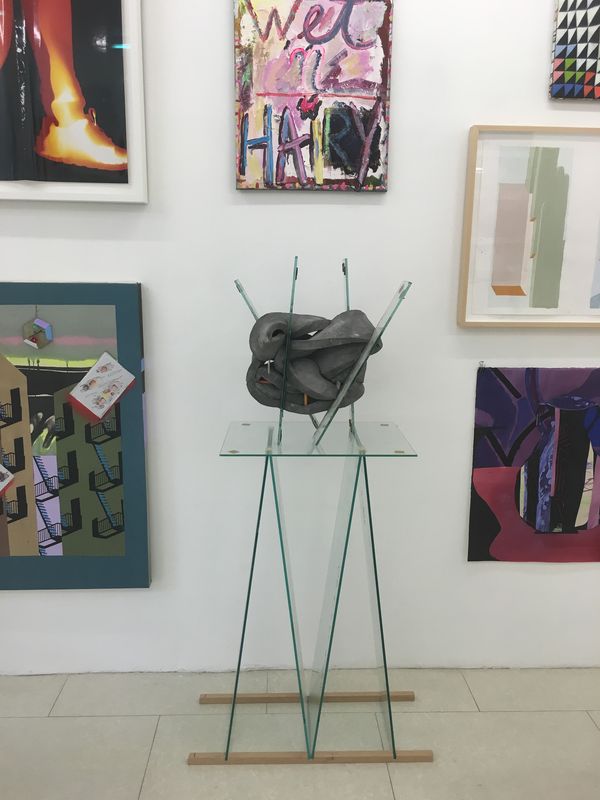 Installation view: Dave Hardy, Tatiana Kronberg, Alicia Gibson, Christopher Dunlap, Mernet Larsen, Angelina Gualdoni, Melissa Brown
Benefit Auction at Regina Rex
Through July 26, 2016
KB: There are too many stand outs to list in Regina Rex's benefit exhibition and silent auction to support future programming. This ambitious artist-run gallery will prove to be visionary. Pay attention!