Phillips is proud to support museums and cultural institutions around the world. As part of this commitment, Phillips is sponsoring the Walker Art Center's annual benefit auction as part of Avant Garden. This year's silent auction will be held on September 21st and will include works by key modern and contemporary artists like Carolee Schneeman, Paul Mpagi Sepuya, Joel Shapiro and many more.
Below, we take a look at five highlights from this year's auction.
Event Details
21 September 2019
725 Vineland Place, Minneapolis, MN (map)
View Tickets >
Browse Auction >
Auction Highlights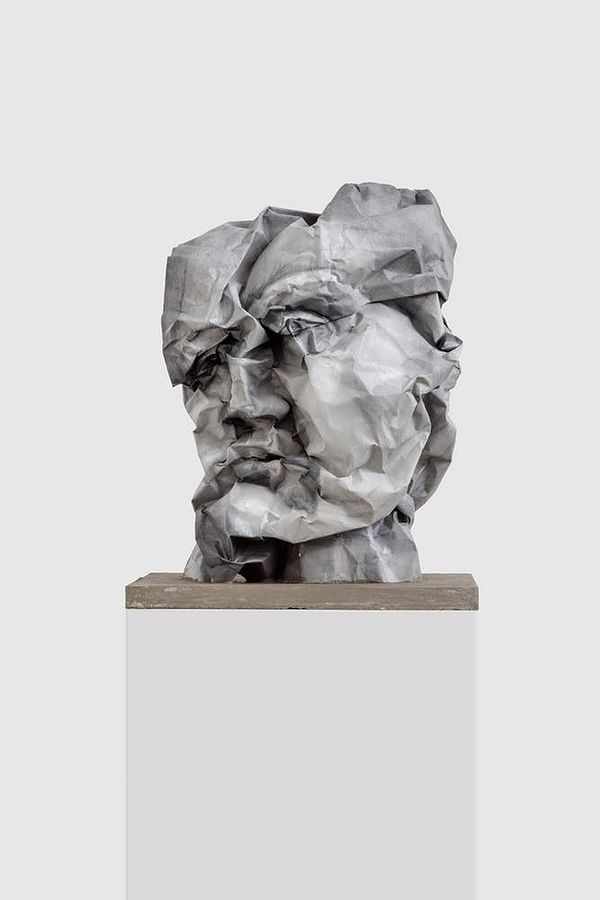 Matthew Monahan Smoke Follows Beauty, 2019. Opening bid $36,000. Courtesy of the artist and Anton Kern Gallery.
Drawing on such varied sources as archaeology, philosophy, history, and literature, Los Angeles- based artist Matthew Monahan creates sculptures that breathe new life into the symbols and relics of ancient civilizations. Monahan's work often presents a futuristic archaeology, featuring artifacts both familiar and strange. The artist alludes to a contemporary spirituality, where beauty and brutality coalesce as virtual monuments, filtering historical mythologies through his own personal system of reference.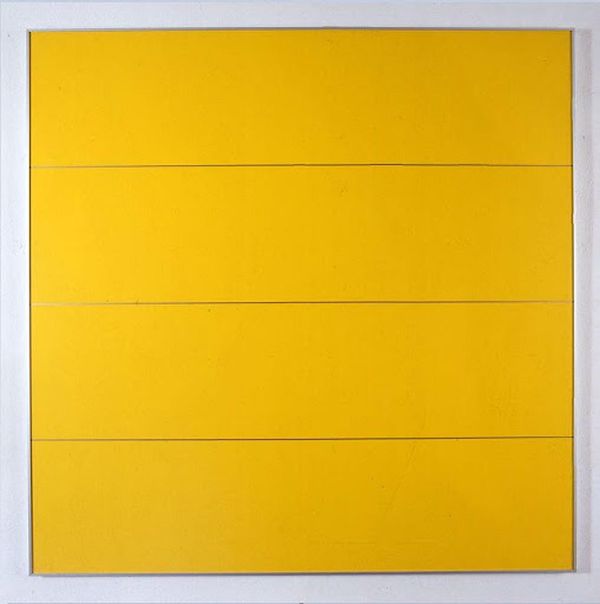 Olivier Mosset Untitled, 1991. Opening bid $32,000. Courtesy of Massimo De Carlo Gallery, Milan/London/Hong Kong.
Olivier Mosset (Switzerland, b. 1944) first became known in France for having been part of the BMPT group, alongside Daniel Buren, Niele Toroni, and Michel Parmentier. Since then he has been associated with a multitude of art-historical movements, involving himself in both the European and American artistic and critical contexts. In anticipation of many artists, who in the 1980s would use appropriation to critique Modernist authority, Mosset called into question the painter's gesture and signature by sharing styles and dissolving authorship to reach a "degree zero" of painting. He has remained committed to questioning painting as a historical object by, paradoxically, continuing to paint, turning to monochrome works on canvas and walls.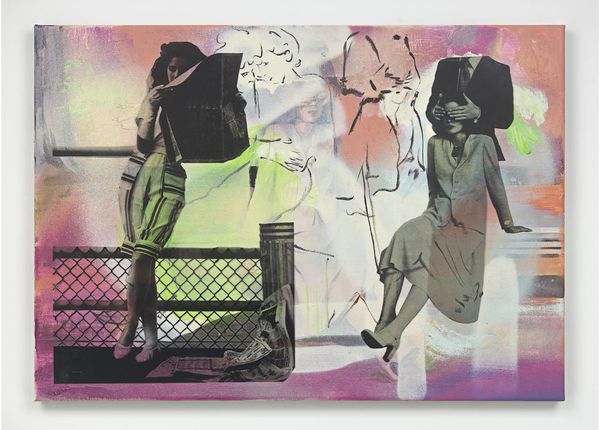 Paulina Olowska She Researcher, 2018. Opening bid $20,000. Courtesy of the artist and Metro Pictures, New York.
Paulina Olowska (Poland, b. 1976) has worked across performance, sculpture, painting, neon, and fashion to reappraise history and bring recognition to underappreciated artists. Her wide-ranging artworks result from her dedicated exploration of the historical avant-garde, traditional crafts, and experimental theater. Olowska's fascination and acute understanding of history, particularly the modern artistic and design traditions in Poland and other former Soviet countries, has consistently influenced her work. In a 2016 series of paintings, she combines portraits of women from gardening magazines with elements from Slavic mythology and folklore.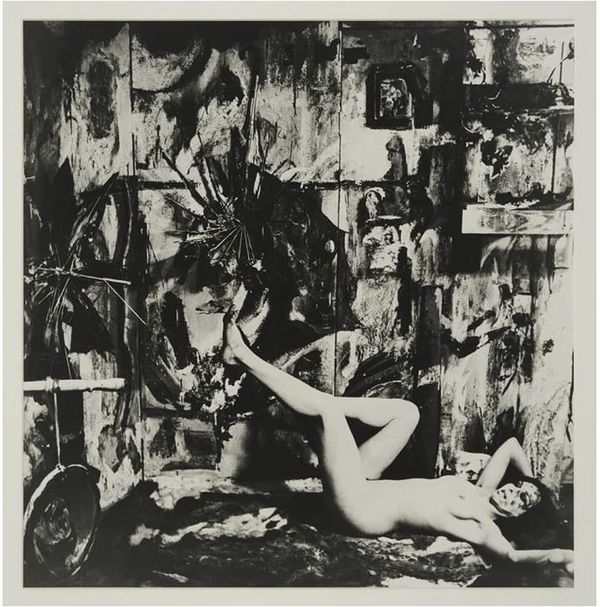 Carolee Schneemann Eye Body #1, 1963/2005. Opening bid $16,000. Courtesy of the Estate of Carolee Schneemann and P.P.O.W., New York.
Multidisciplinary artist Carolee Schneemann (US, 1939- 2019) transformed the definition of art, especially discourse on the body, sexuality, and gender. The history of her work is characterized by research into archaic visual traditions, pleasure wrested from suppressive taboos, and the body of the artist in dynamic relationship with the social body.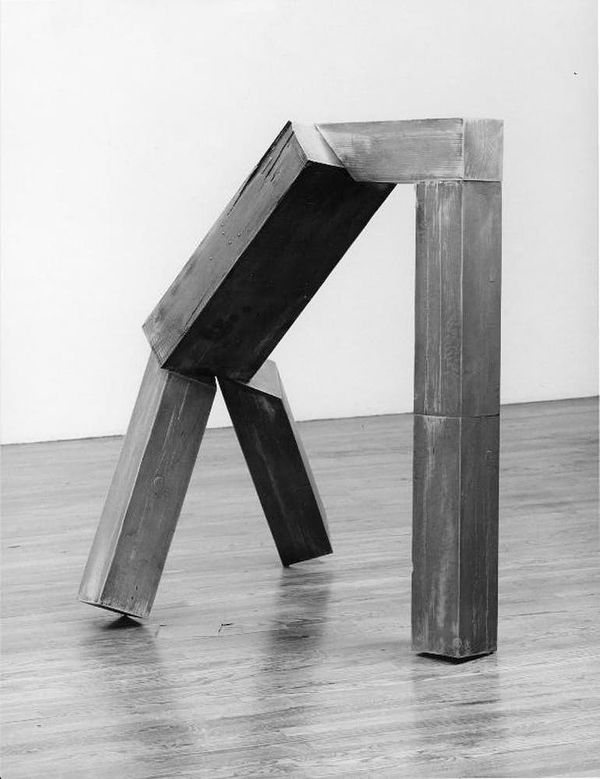 Joel Shapiro Untitled, 1987. Opening bid $350,000. Courtesy of a private collection, New York.
Subverting the distinctions between abstraction and representation, Joel Shapiro (US, b. 1941) reconsiders the modern figurative tradition, creating abstract geometric sculpture that elicits a sense of movement and engages viewers' physical and psychological relationships with space. In his recent investigations of the expressive possibility of form and color in space, the artist suspends painted wooden elements from the ceiling, wall, and floor, exploring the projection of thought into space without the constraint of architecture.
Read more about the works on offer in Avant Garden Art Auction 2019 at walkerart.org