Miety Heiden in front of Damien Hirst's Mercuric Thiocyanate, 2007, in London.
Phillips X is the house's newly-formed private sales department and exhibition platform that launched in 2018. The curated program exhibits some of the world's most sought-after works from the 20th and 21st centuries, informed by the company's understanding of what the market demands. With a focus on approachable works that appeal to multiple types of collectors, private sales enable clients to become familiar with Phillips without the need to register for an auction or attend a live sale.
Miety Heiden, a Deputy Chairman at Phillips, is also the Head of Private Sales and director of Phillips X. Since the division's foundation, she has built quite a repertoire for private sales and selling exhibitions, expanding the house's footprint beyond live auctions. Often ahead of the curve set by the art world's major institutions, Phillips X has a pattern of tapping into the zeitgeist and sourcing works that are underrepresented in the secondary market.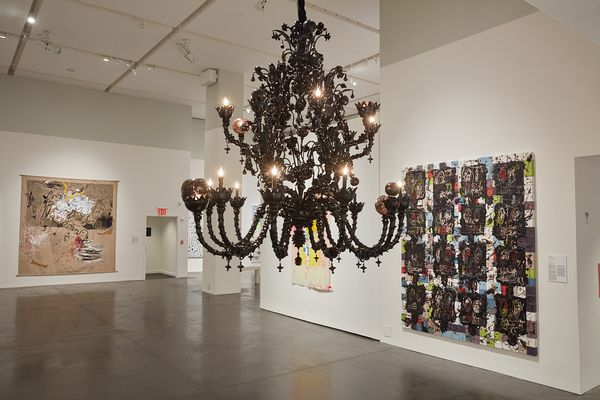 Works from American African American on display in Phillips' Park Avenue galleries.
In London, Phillips brought the contemporary Venezuelan artist Carlos Cruz-Diez to the fore. In Asia, the continuing craze for street art allowed a series of Bansky shows to shine. Last January in New York, Phillips drove exploding demand for previously-ignored black artists with a group show entitled American African American. And in the first traveling exhibition for Phillips X, Foujita/Sanyu: Muses & Models went on view in both Paris and Hong Kong, responding to strong collector demand for the artists from both regions.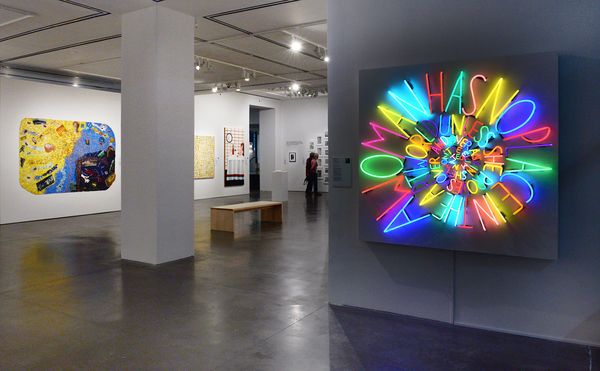 Works from NOMEN installed in Phillips' Park Avenue galleries.
This summer, Phillips X just opened an exhibition entitled NOMEN: American Women Artists from 1945 to Today. On view through August 3, the show welcomes 70 works from some of the most important female artists of the last century. We sat down with Ms. Heiden to find out more about this latest show, and her role directing private sales at Phillips.
WHITEWALL: How did you begin your career in the art world?
MIETY HEIDEN: I'm originally from the Netherlands, and I started my career in the art world at a small Dutch auction house in 1992. I got a job at the Sotheby's Amsterdam office in 1997 and moved to New York City in 2005.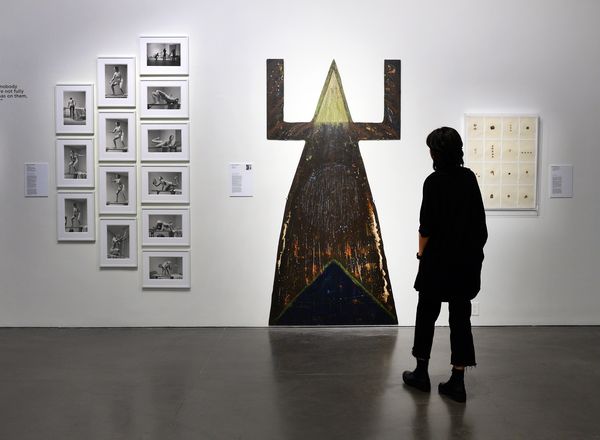 Works from NOMEN installed in Phillips' Park Avenue galleries.
WW: What brought you to Phillips?
MH: After 18 years with Sotheby's, I joined Phillips in 2017. I liked the idea of building up an auction house to function for the 21st century—something that could be different from the other major players.
WW: How have you seen the relationship between auction houses, galleries, and art fairs change over the course of your career?
MH: I've seen this dynamic change immensely. The entire market has become much more global, thus the fairs, auction houses, and galleries are far more intertwined with one another. Also, the buyers have become much more educated and sophisticated over the years because of the access they have to information on the internet.
Works from NOMEN installed in Phillips' Park Avenue galleries.
WW: How do you see the role of private sales growing at Phillips in the next few years?
MH: I see huge potential for growth in this area. In the past, Phillips was not really focusing on private sales, and now we've created a platform for both online and offline sales where we can connect with clients 365 days a year. Auctions will always be the heart of our business, but there's been a growing movement to engage with collectors more than just a few days a year. Again, as the market goes global, the demand just keeps rising, and we want Phillips to be there to meet it.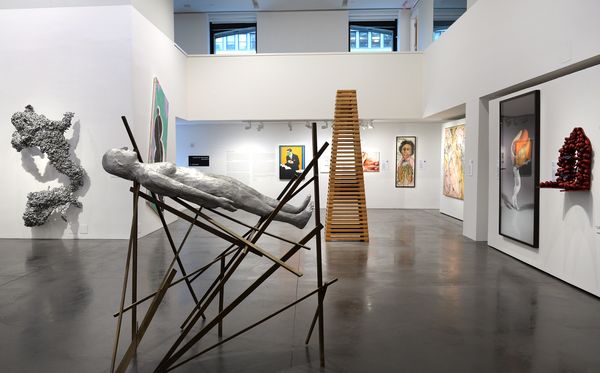 Works from NOMEN installed in Phillips' Park Avenue galleries.
WW: What have been some of your biggest successes and challenges as you've expanded the Phillips X program internationally (spanning New York, London, Paris, Hong Kong, Taipei, and even Jakarta)?
MH: Perhaps our biggest success so far has been our series of Bansky shows around Asia, with over 25,000 visitors and almost every work sold. Our Carlos Cruz-Diez show in London and the American African American show in New York were also quite successful. The biggest challenge has been spreading the word we have this new platform, but overall, I'm very happy with what we have achieved in the last two years.
WW: Tell us a little bit about the "NOMEN" show that Phillips is putting on this summer.
MH: NOMEN is a great show curated by our Senior Advisor, and former Curator of the Brooklyn Museum, Arnold Lehman. It focuses exclusively on American women artists from 1945 through the present. We have some fantastic works by the likes of Lee Bontecou, Agnes Martin, Faith Ringgold, Jenny Holzer, and Louise Bourgeois. Definitely a must see show.
Read more in Whitewall magazine >