Gary Yeh, a.k.a. @ArtDrunk, observes the art on view in the Phillips New York galleries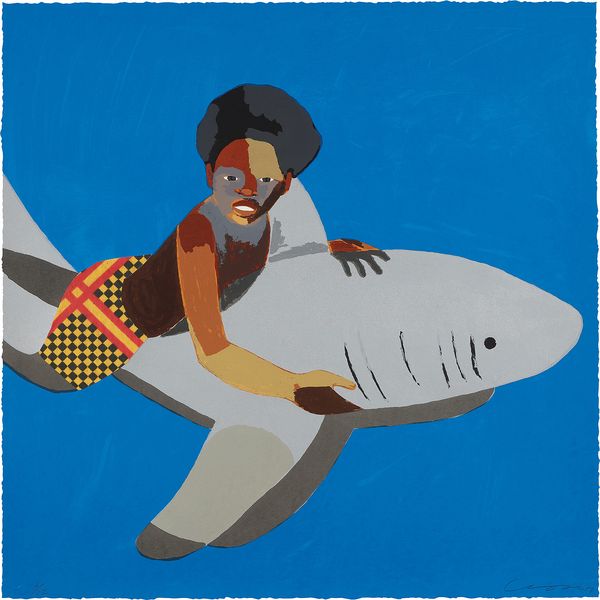 As part of his series of black figures relaxing on pool floats, Shark Float represents the calm of lazy summer days while highlighting deeper societal challenges in America surrounding race. Although a shark typically instills fear in those around, it is rendered harmless as an inflatable, which the boy straddles. In context with major social movements such as Black Lives Matter, the image might suggest how racial fears are being confronted head on. The flat style and pop of color also place this work nicely within Adams' practice.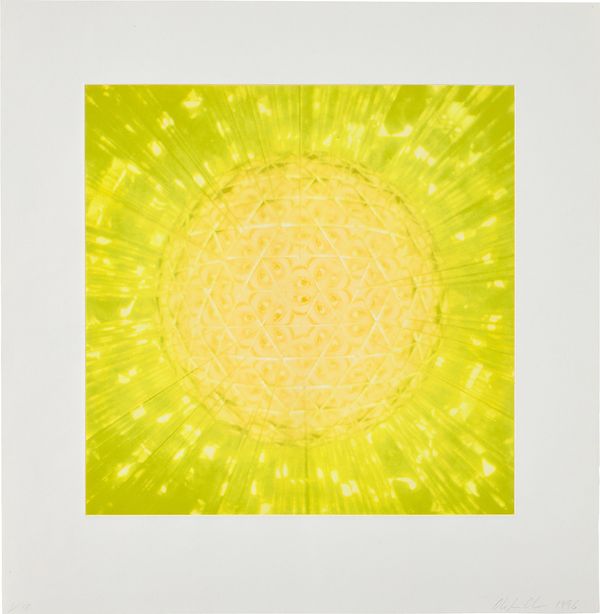 No summer is complete without at least a day or two baking under the sun. Eliasson's work harnesses that same sensation, bringing the sun indoors with its bright core and radiating lines. This is the type of work I get excited about as a collector because of its big presence but small size, lending itself to unique installations. In relation to Eliasson's Little Sun initiative—which provides solar lamps to those without electricity—Untitled from Untitled also serves as a beacon of hope and encouragement, a reminder to look on the bright side any time you glance up. Eliasson opens a solo exhibition at the Tate Modern in London this July.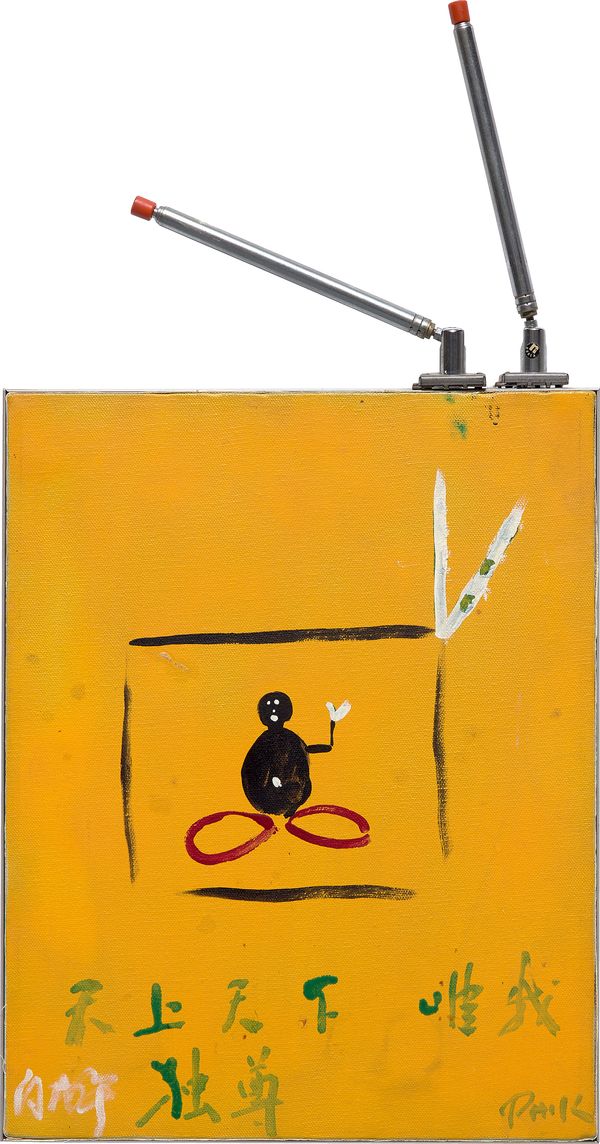 Painted in 1984, Antenna Budda teases the future of what Nam June Paik coined as the electronic superhighway. Even as technology has progressed to create an ever-connected world, however, his painting maintains relevance in the balance between digital and physical interactions today. With the advent of FaceTime and social media, small images on a screen—like the waving figure in Paik's painting—are all too familiar. Yet what we might consider to be outdated, the antennae offer a refreshing, tactile connection back to the real world.
Dean Levin's mirrored work juxtaposes human imperfections against the manufactured. The grids superimposed on the steel surface are ones that Levin drew himself, with kinks and breaks in the lines as a result of trying to achieve perfection but succumbing to the fact that we're human. By magnifying the lines and putting the mistakes on full display, Levin encourages us to also find beauty in our own individuality. In the age of robots, embracing what makes humans unique seems to be the answer to a happy coexistence.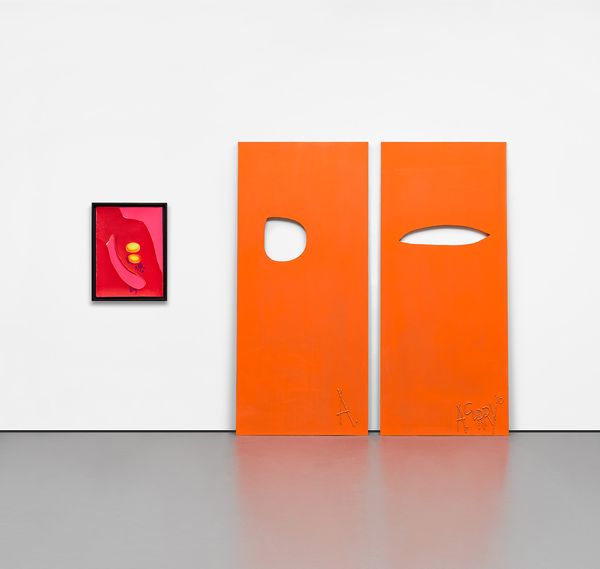 It's a two-for-one! I've always loved Aaron Curry's work for its diverse visual fodder and how he extends his practice of collage seamlessly across paper, paint, and sculpture. In this work, he combines materials directly to that effect, with the shapes in the paper collage created as if plucked from the orange aluminum sheets. With its size and electric colors, Curry's work bridges art and architecture, creating a second work in the process: a collage with the objects in your home.