This season, Jewels New York will once again present a live auction as well as an online-only companion sale. Together, they offer a stunning array of pieces: some for the seasoned collector seeking a worthwhile investment, and others better suited to the young and trend-conscious. Associate Specialist Anne Mock, GG, breaks down some of the very best below.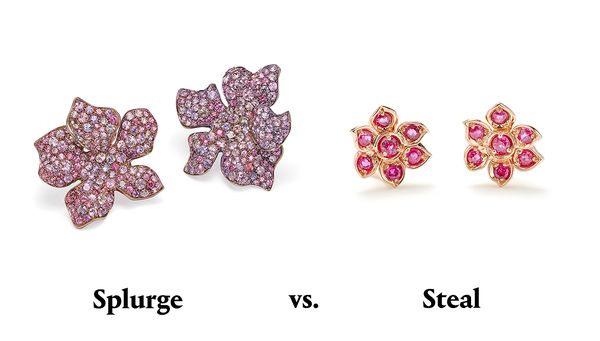 A striking pair of floral earrings is the perfect addition to your spring and summer wardrobe. These limited edition, Italian-made Margherita Burgener earrings (Lot 89, Estimate: $6,000 - $8,000) are light in heft yet bold in aesthetic, appearing to have been plucked right from the garden. Want the same look for a little less? Try these Carvin French ruby and rose gold earrings (Lot 288, Estimate: $3,000 - $5,000). Though smaller in size, they will still have friends stopping to smell the roses.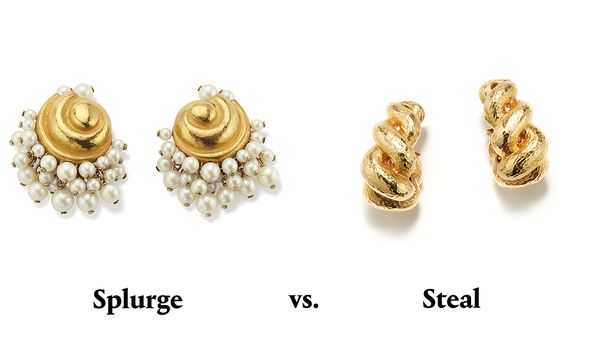 Large clip on earrings can add an effortless elegance to a little black dress — think Audrey Hepburn in Breakfast at Tiffany's — or a blazer and jeans. Suzanne Belperron's (Lot 34, Estimate: $10,000 - $15,000) creations were design-focused rather than gemstone-oriented. She revolutionized the jewelry industry by creating beautiful jewelry that can be worn during the day. Similarly, these David Webb earrings (Lot 317, Estimate: $1,200 - $1,800) also focus on design in jewelry without breaking the bank.
Often overlooked, a watch is a staple for any woman's jewelry collection. Two of Cartier's classic watches, the 'Ballon Bleu' (Lot 38, Estimate: $8,000 - $12,000), regularly spotted on Kate Middleton, and the 'Tank' (Lot 304, Estimate: $1,500 - $2,500), famously worn by Jackie Kennedy, are going under the hammer this spring at Phillips. No matter your budget, our upcoming sales offer the perfect everyday accessory for your wrist.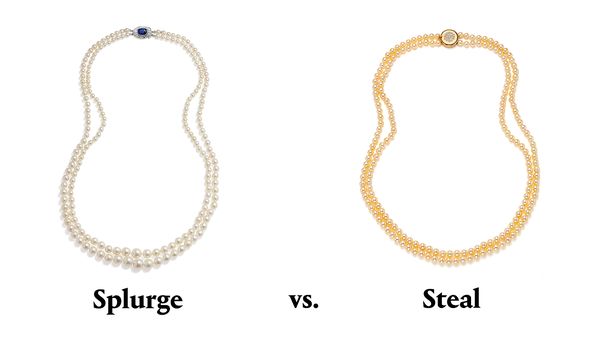 Coco Chanel said of pearls: "Why wear one string when you can wear two?" And that is exactly what we are offering this spring: two elegant double-strand pearl necklaces. Simple and classic, style icons such as Grace Kelly, Jackie Kennedy Onassis and Elizabeth Taylor are recognized for their love of pearls. This natural pearl necklace (Lot 13, Estimate: $25,000 - $35,000) is prized for its rarity — most natural pearls have already been harvested — and well-matched strands. At a much more affordable estimate, this cultured pearl necklace by Mikimoto, credited with creating the first cultured pearl, (Lot 313, Estimate: $1,500 - $2,500), is striking in its own right — just look at their luster!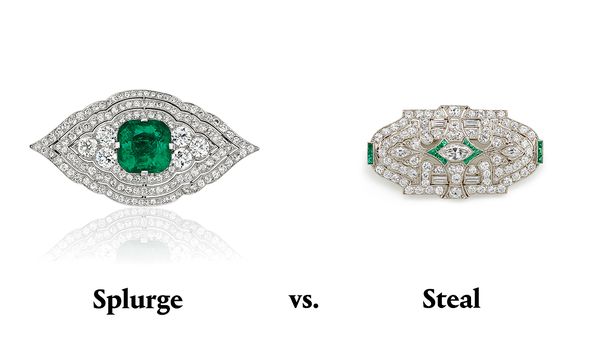 Looking to add a pop of color to a blazer or jacket? We've got you covered. This magnificent 11.29 carat Colombian emerald and diamond brooch is a rare and beautiful example of work by Cartier (Lot 25, Estimate: $100,000 - $150,000) during the Art Deco period. If you don't have six figures to drop, you can achieve the same look with this geometric brooch (Lot 213, Estimate: $2,000 - $3,000) coming up in our online auction.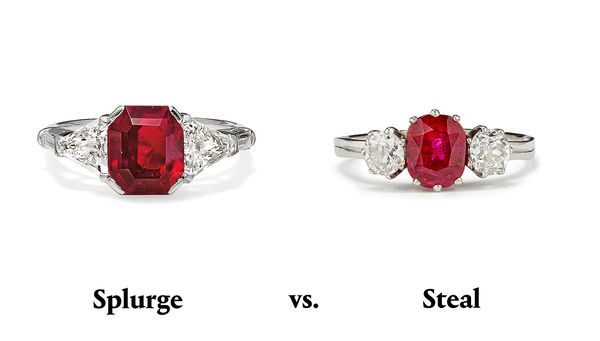 This no heat Burmese ruby (Lot 26, Estimate: $55,000 - $75,000) is exceedingly rare. If you're willing to compromise on a gem's place of origin while still achieving the vibrant pop of red on your hand, this similarly styled piece nets a huge difference in price (Lot 236, Estimate: $2,000 - $3,000).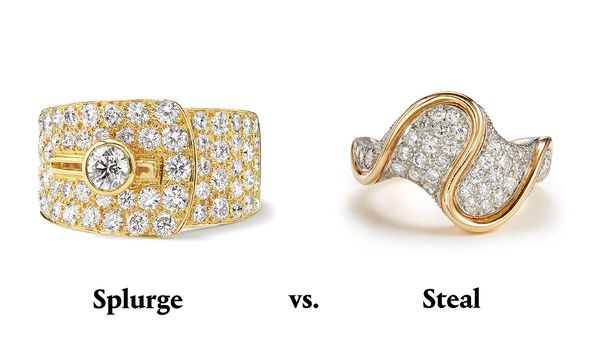 A statement diamond and gold ring is, in our opinion, a must for the jewelry lovers collection. Either this French-cuff inspired band by Van Cleef & Arpels (Lot 63, Estimate: $4,000 - $6,000) or, for a little less, this wave-inspired ring by Oscar Heyman (Lot 332, Estimate: $2,000 - $3,000) will add a pop of pavé to the wearer's hand.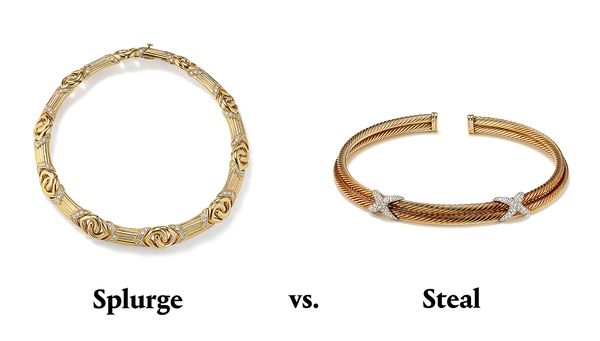 A bold pop of gold around the neck is a great way to polish off a casual outfit or formal attire. Both necklaces are signed by popular designers Bulgari (Lot 39, Estimate: $7,000 - $9,000) and David Yurman (Lot 316, Estimate: $3,000 - $5,000).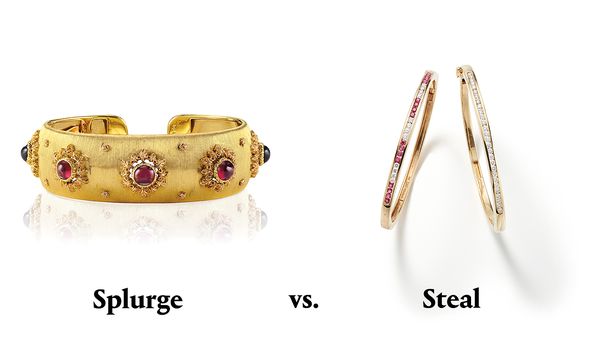 These Tiffany & Co. bangle bracelets (Lot 284, Estimate $3,000 - $5,000) are the perfect everyday staple. Feeling the need to turn your bracelet game up a notch? Try this Buccellati cuff (Lot 64, Estimate: $10,000 - $15,000).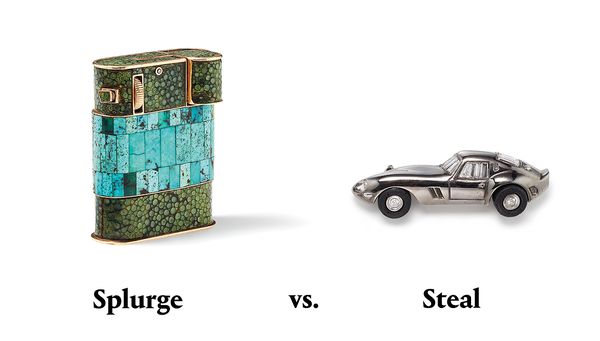 And finally, a little something for the daring and decadent. A Cartier lighter in shagreen and turquoise (Lot 11, Estimate $10,000 - $15,000) is a collectible even for non-smokers, with luxurious materials elevating this classic design. For those with a need for speed, this Michele della Valle 'Ferrari' brooch (Lot 250, Estimate $1,500 - $2,500) offers clean lines and brilliant-cut diamonds without any need for a garage or expensive maintenance. Just pin it on and go!