Contemporary jewelry designer Vishal Kothari in his studio
Vishal Kothari grew up in Mumbai, surrounded by the jewelry and diamonds of his family's third-generation jewelry design and manufacturing company. A Graduate Gemologist, he spent the first twenty years of his career working for the family business. Though the venture was fruitful, it did not provide Kothari with the creative satisfaction that he craved. In order to fulfill his artistic passions, he left the wholesale business to start his namesake jewelry design company, V.A.K. (Vishal Anil Kothari).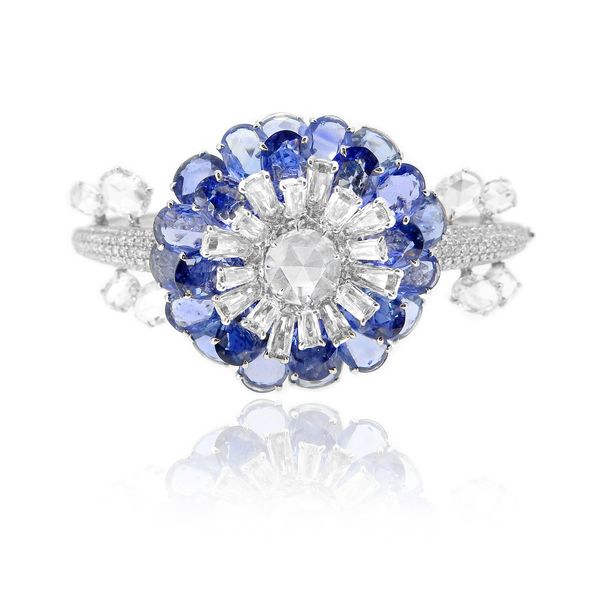 I am always trying to push new boundaries in jewelry making... — Vishal Kothari
A lover of all types of art and antiques, Kothari makes a point to visit museums whenever he travels to a different country. "Museums have a huge influence on my designs...For me a museum is my go-to place for peace and clarity of thought, like visiting a temple," he explains. Though Kothari strives to tell a story of India's history and culture in all his designs, he also looks forward into its future. He draws inspiration from India's Mughal period, the British Gothic and Art Nouveau architecture of Mumbai, and the geometry of Art Deco jewelry. Combining these historical references with strong modern elements, Kothari creates his own unique and innovative wearable works of art.
Lot 132, A Ruby, Diamond and Gold Ring
In the case of this ruby and diamond ring up for auction on 7 June in NYC, Kothari explains: "I happened to come across a beautiful hexagon-shape, portrait-cut, flat diamond, of such high quality and shine that instantly, I acquired it." The diamond gave birth to his design, acting as the center of the flower, with the custom-cut, non-treated ruby cabochons acting as the Mughal-shaped petals.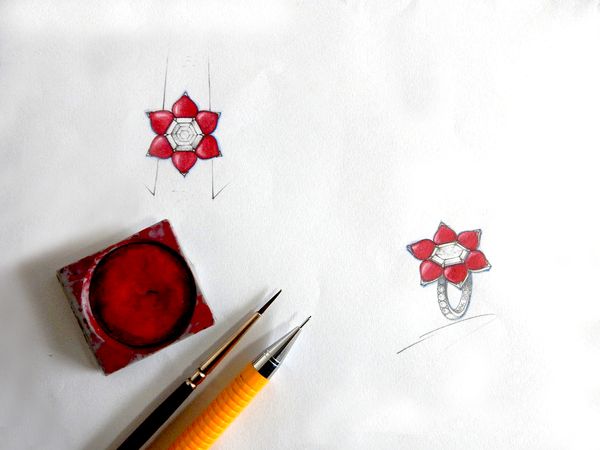 The final piece references the architecture of Kothari's homeland, gives a nod to the symmetry of the Art Deco period, and ultimately shows the influence of nature. "The contrast of the center flat diamond to the dark red ruby cabochons has its own beauty and life," explains Kothari.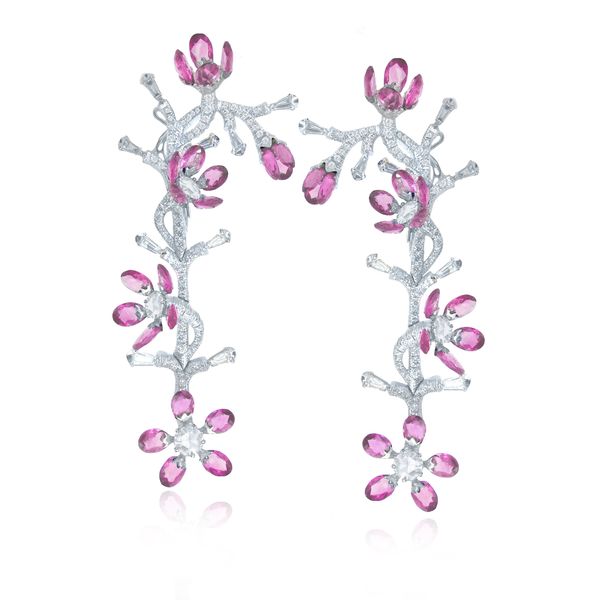 Kothari conceptualizes his designs with passion and embellishes with only the best handpicked stones. "I am always trying to push new boundaries in jewelry making, using age old Indian manufacturing ideas but very modern engineering", explains Kothari. The brand has invented a stone setting technique that allows the gems to shine from all angles, transforming them into metal-less, flexible parts, adding movement to his designs. Only producing between 125 to 150 pieces annually, each creation is one-of-a-kind and never replicated. Kothari always speaks of his work with a big smile: "Nothing makes me happier than seeing my vision translated into a three dimensional marvel."