- By James Marks

Today the very notion of a tool watch is something of a misnomer. Tool watch is more a term of styling than perhaps capability, but in the 1950s Rolex was a pioneer in developing watches with a single purpose. The Submariner by definition was developed for diving, the GMT an aide for long distance travel and the Explorer was conceived as the must have timepiece for those attempting tough expeditions. Cynics will argue its nothing more than a marketing tool, but today Phillips Perpetual is delighted to offer for private treaty the 6150 Explorer of the late Tony Streather. A man revered as one of the greats of the golden age of Himalayan mountaineering he tested both himself and his timepiece to the extremes.
There are 14 mountains in the world higher than 8,000m, all of them first climbed following the second world war. British expeditions claimed two of these, the first being Everest in 1953, but only on Kangchenjunga in 1955 did British climbers reach the summit. Among them was Tony Streather, an able supporter of Joe Brown and George band and was a gruffly self-deprecating soldier whose career had begun as an officer in the Indian Army. Phillips had the pleasure of offering the Rolex 6150 of the late George Band during its Geneva 6 auction in 2017.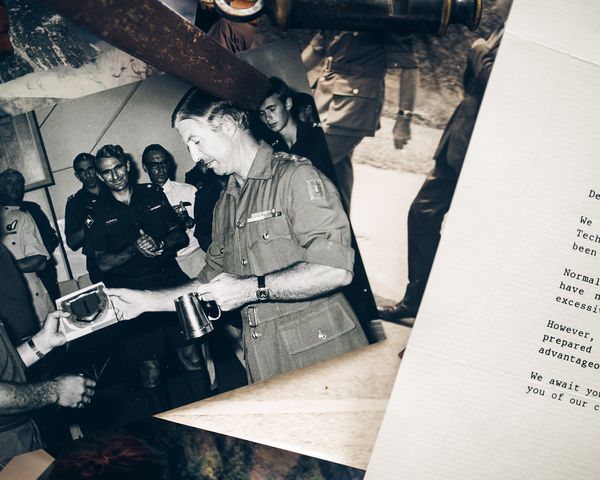 Streather's introduction to mountain climbing was perhaps somewhat by chance. Arne Ness an ecologist and Norwegian intended to climb Tirich Mir, the highest mountain in Hindu Kush and required local knowledge to smooth relations between porters. Being the last British officer serving under a Pakistani commander and fluent in Urdu Streather provided the perfect balance between colonial efficiency and amicable chat that led to instantaneous success with the expedition group. It is alleged that Streather took his duties so seriously that he followed the main group to the summit wearing pyjamas under his battle dress for warmth and alongside immense psychological resilience he was also blessed physically with a resting heart rate in the mids-40s.
By the time Streather had been invited to join the Alpine Club he was selected for assessment in Switzerland to be part of the 1953 British Everest team. Physically superior to most, but lacking experience technically he failed to be included, but somewhat ironically was invited to join the US expedition to climb the harder and steeper K2 in the same year. Michael Ward the British Everest Expedition doctor later noting it was a grave error to not include an individual with such strength at altitude for Everest.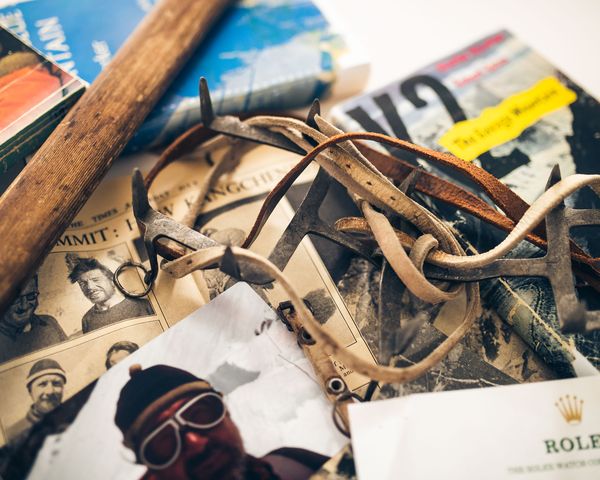 The harmonious K2 mission seemed close to success when a storm forced the team to take shelter just below the famous shoulder of the Abruzzi Spur. Confined for days and gripped by fear it was apparent that Art Gilkey had developed a blood clot in his left leg and collapsed unconscious following an attempted decent during a break in the weather. Charles Houston, the lead climber at K2 understood that this was most likely fatal and ordered a desperate rescue mission with Gilkey being lowered down the steep sides of the mountain. But disaster struck. Streather's colleague who he was tied to fell, stumbled on frostbitten toes and thanks to the quick thinking of Peter Schoening stopped them all from plunging to their deaths as stuck his ice axe behind a boulder and looped through a rope. Gilkey had disappeared however, Houston was unconscious and the team had several severely injured members. Streather in a typical laconic style described the whole event as "...an extremely tense situation" and returned some five days later to the officer's mess with uniform hanging by threads from his burly frame.
Despite the fear and hardship of K2, Streather did not hesitate when Charles Evans invited him to join the 1955 expedition to Kangchenjunga and a mission that is now recognised as the greatest unsung achievement of British exploration. It is also before this mission that Streather was allocated his Explorer 6150 with Rolex having supplied the Everest team in 1953 and it was partnership that was a daily occurrence until he died aged 92 in 2018. With Brown and Band's successful summit, Streather and his New Zealand partner Norman Hardie set out some 24 hours later in the second group. Legend dictates that one of Hardie's oxygen bottles slipped out of its carrying frame and disappeared down the mountain. With no desire to turn back, Streather gave Hardie one if his and turned his regulator down to the merest trickle. In deference to local beliefs they stopped a few feet short of the summit.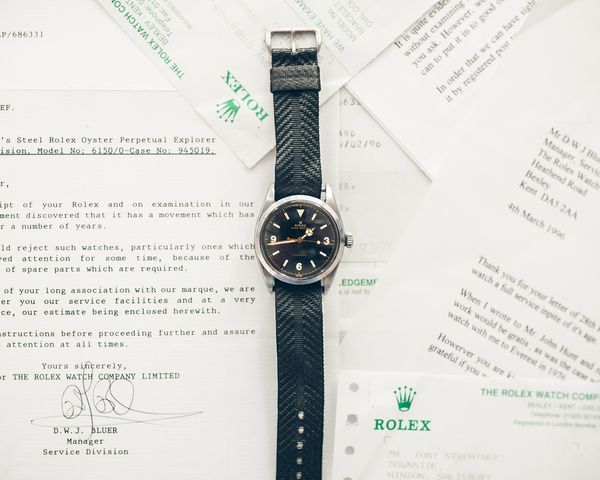 Following his success on Kangchenjunga, Streather returned to the UK and became an instructor at Sandhurst. Sporadically he had been invited as a wise old hand to assist with climbs including the ill-fated team of Oxford Students at Haramosh that resulted in the death of two and left many survivors with severe frostbite and the loss of fingers and toes. Streather himself falling foul to such injuries. Having transferred to the Gloucestershire regiment in the early 1950s, he was seconded to the 6th Gurkas in 1966 and posted to Sarawak during the confrontation with Indonesia. Being familiar with Urdu, Streather tried to learn Nepali, earning his affection with junior Gurkha officers and it is likely here where he was gifted the NATO strap for his 6150 that is included with this watch. It was invaluable experience and led to postings in Singapore with the Jungle Warfare Wing School of Infantry where many survival tactics used by UK special forces such as the SAS and SRR were developed and trained. His Rolex 6150 once battered by the cold now exposed to high humidity and later led to Rolex being commissioned for a service in 1996. A letter from Mr D.W.J Bluer explaining that they would normally reject such watches because of the excessive number of parts required, but because of Mr Streather's long association with the brand would undertake a service at a very advantageous price.

Tony Streather was an incredible man and his Rolex a unique piece of history for the brand. A partnership that lasted across continents and decades where both man and movement could have been destroyed on numerous occasions, but survived to produce a remarkable story. Tony Streather was awarded the MBE in 1965 and the OBE in 1977 after his leadership of the Army Mountaineering Association expedition to Everest. His watch deserved a medal for bravery.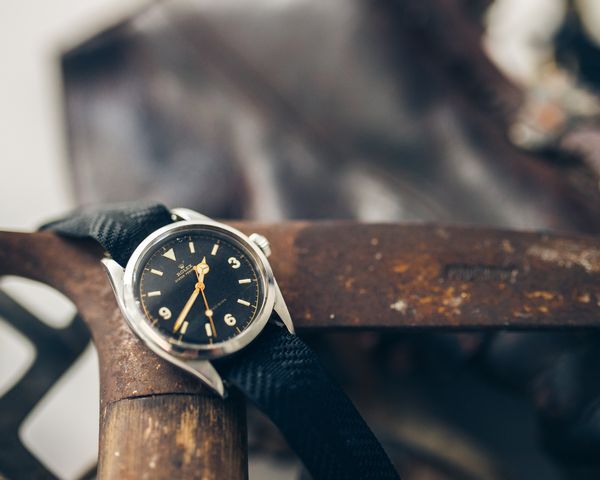 The present Rolex Reference 6150 is being offered by Phillips Perpetual. Please contact James Marks for more information regaring the price of the watch: JMarks@phillips.com