- by Tiffany To

Beyond headline-grabbing, record-breaking blockbusters, there are always a number of hidden gems within The Geneva Watch Auction: NINE that may elude even the most seasoned collector. Chosen for their rarity and aesthetics, below are eight standout timepieces – all under 15,000 CHF – that deliver maximum impact and undoubtedly bring sheer horological pleasure to any beholder.
Lot 16: Rolex, Day-Date Reference 18038 with emerald-set dial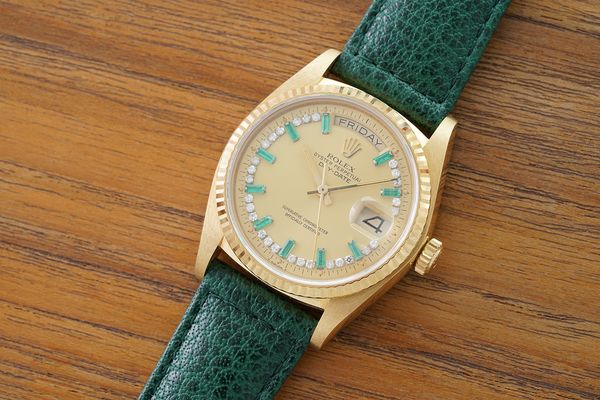 Eye-catching and arresting, emeralds are rarely seen on timepieces due to their fragile nature. Thus, to find any Day-Date embellished with this gemstone is a real treat. To discover one such as the present watch, preserved in unspoiled condition with its factory sticker still intact, is a remarkable and extremely rare occurrence.
Lot 46: Rolex, Explorer II Reference 16570 T made for the Special Reconnaissance Regimen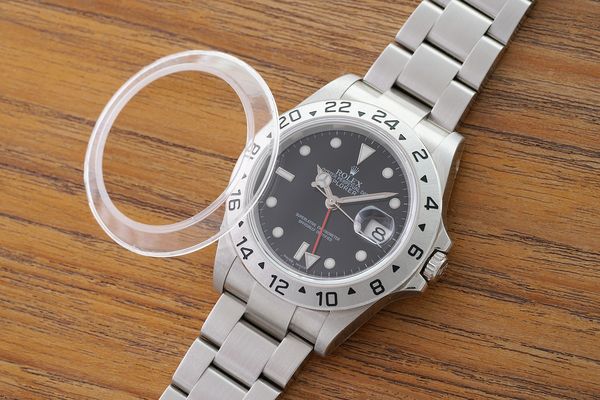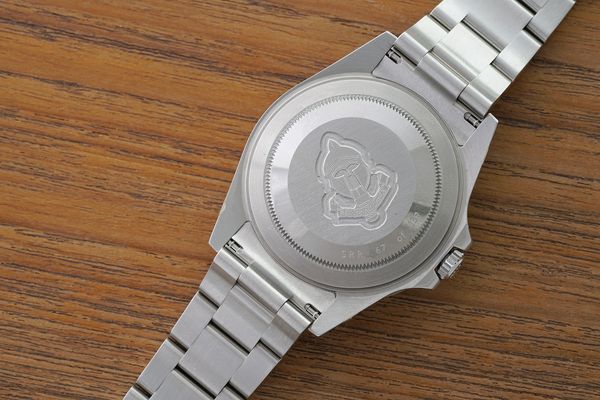 At first glance, this timepiece appears like a well-preserved and commercial Rolex Explorer II. Yet, turning over the watch reveals a completely fascinating story. Emblazoned with the engraving of the Special Reconnaissance Regiment of the British Armed Forces, this watch was delivered as part of a series if 139 pieces delivered to the British military. As an added bonus, the present watch is offered with all its original accessories, including the Rolex Guarantee in the name of "Special Reconnaissance Regiment."
Lot 75: Jaquet Droz "Flying Officer"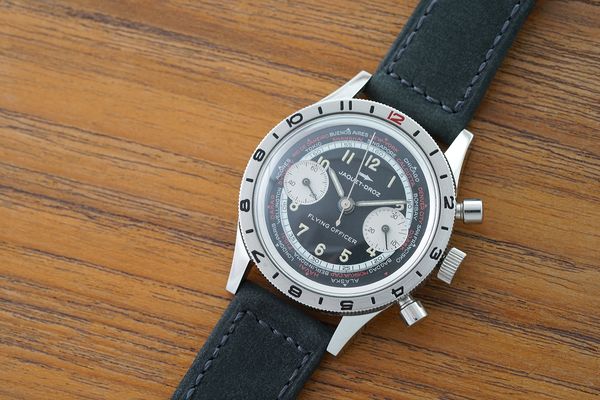 Rumored to have been developed under Harry Truman, the Gallet wristwatch is well known due to its historical roots. An incredibly effective tool watch, it features a chronograph complication, rotating bezel and worldtime scale. To the best of our knowledge, this is the only known Gallet retailed by Jacquet Droz. It is probable that this timepiece was part of a batch of experimental timepieces that never made it into mass production. Offered without reserve, this watch is preserved in excellent condition with crisp facets and edges throughout.
Lot 87: An Omega Seamaster De Ville signed "Tiffany & Co." and Constellation Reference 2852/2583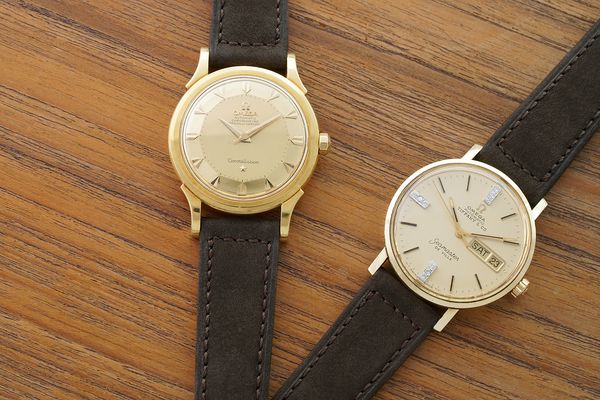 This lot, consisting of a yellow gold Constellation and a Seamaster De Ville retailed by Tiffany & Co. should be a "no brainer" for any Omega collector. Offered without reserve, these two watches provide enormous value. Delivered to Venezuela, the Constellation is preserved in excellent condition, and replete with crisp hallmarks and gold marks. The Seamaster De Ville is equally arresting and proudly displays the storied retailer's signature at 12 o'clock.
Lot 131: An Omega Speedmaster Reference 125.012-67 SP with tropical dial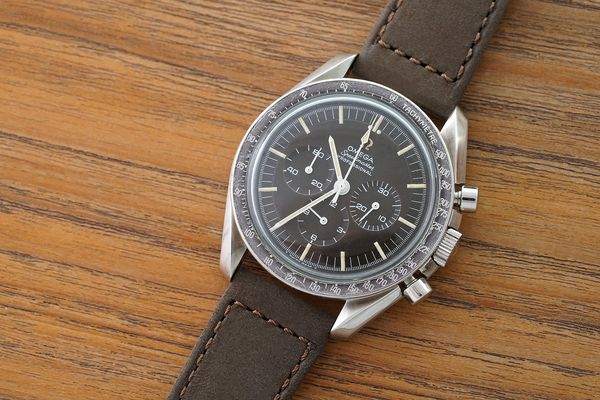 Featuring an incredible mahagony "tropical" dial, this timepiece is particularly arresting in the flesh. The brown tone is even and rich, and the luminous markers have aged evenly with light patina. It's an impressive Speedmaster. Fittingly, the present watch was originally delivered to Hong Kong - quite literally, the tropics.
Lot 133: An Omega Chronograph with mutli-scale pulsations dial, circa 1939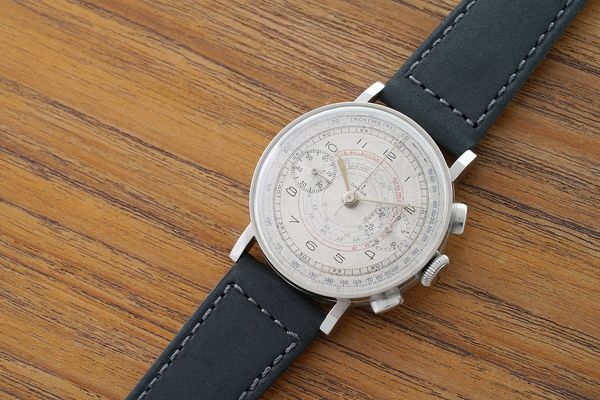 Displaying a multi-scale dial with a pulsations scale, this watch impresses with its rich contrasts in texture and design. While the angled lugs give the watch so much presence on the wrist, the combination of pulsations scale, Arabic numerals and alternating colors provides great visual impact.
Lot 171: IWC Ingenieur Reference 666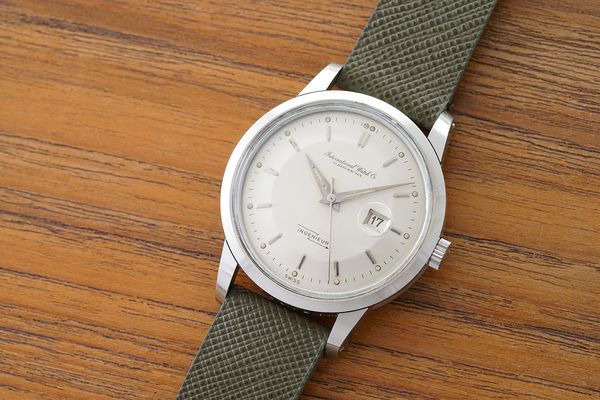 Offered in positively New Old Stock condition, this Ingenieur is as good as it gets. It is a real pleasure to handle this piece, as the contrasting brushed and satin finishes enable the viewer to appreciate the factory specifications of the model. It is even offered with its original guarantee, hangtag and fitted presentation box.
Lot 204: Omega Chronograph with black glossy dial, circa 1942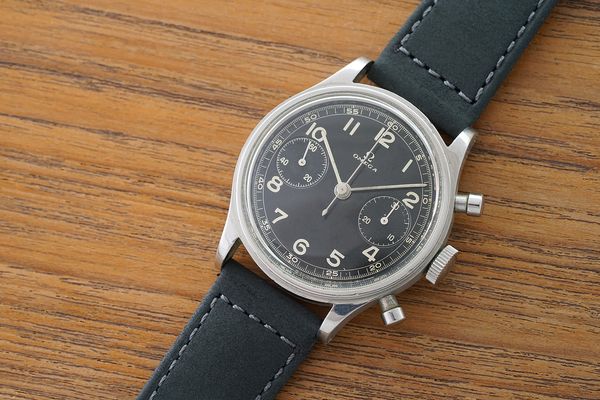 Housing the iconic caliber, 33.3, this timepiece is a superlative example. Displaying an incredibly glossy dial and a crisp case, this watch ticks all the boxes in terms of collectability: rarity, case size and condition. This here is a superb timepiece that is even more spectacular when viewed in person.
Lot 210: Lacher & Co, Military Pilot's Watch, circa 1940
Offered in "New Old Stock" condition, this military watch is a true time capsule and relic from the 1940s. As an oversized wristwatch, it was to be worn outside a flight jacket. Its appearance is as relevant as it was over 50 years ago. Most notably, Arnold Schwarzenegger was seen donning a similar-looking timepiece at his son's graduation.