Matt Dike and Jean-Michel Basquiat hanging artwork in Basquiat's studio in Larry Gagosian's home, Venice, California, 1982–1983. Photograph courtesy of Brian David Williams aka B. DUB. Artwork © 2019 The Estate of Jean-Michel Basquiat/ADAGP, Paris/Artists Rights Society (ARS), New York
In this podcast, made in collaboration with Art Market Monitor, Marion Maneker sits down with Scott Nusbaum, Head of 20th Century and Contemporary Art, New York, to find out more about Jean-Michel Basquiat, his works coming to auction in May and how his market has shifted in recent years.
Maneker is also joined by curator and writer Fred Hoffman, author of The Art of Jean-Michel Basquiat, to discuss Basquiat's time in Los Angeles and the special relationship he shared with Matt Dike.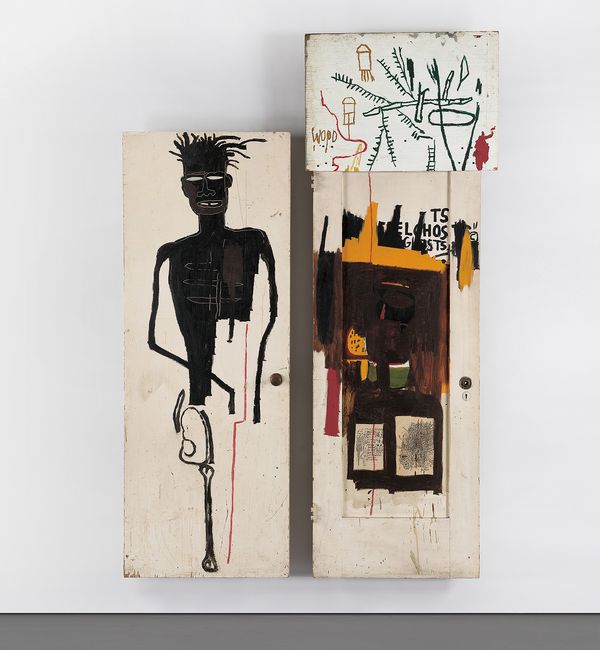 Jean-Michel Basquiat Self Portrait, 1983
To Repel Ghosts: Important Works by Jean-Michel Basquiat from the Collection of Matt Dike will be featured across our 20th Century and Contemporary Art Day and Evening Sales on 15 & 16 May 2019.
View the dedicated e-catalogue to learn more >