Salvador Corratgé Untitled, 2013
Our third online auction, Unbound, represents an exciting entry point into some of the most significant contemporary Latin American artists.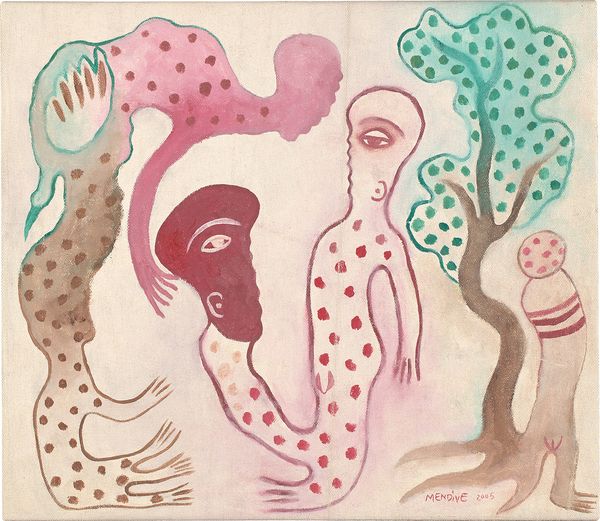 Manuel Mendive Conversando, 2005
Manuel Mendive's artistic vision is shaped by Cuban culture, Santería, daily life and the creative spirit. Imbued with a mystical quality, the present work sees Mendive's signature anamorphic figures situated in a mythological landscape. Commonly regarded as a key player in the Cuban vanguard movement of the 1960s, Mendive is primarily concerned with the sociocultural promotion of Afro-Cuban culture and its impact on Cuban identity. Mendive's work is housed in the permanent collections of the National Museum of Fine Arts in Havana, the Ethnographic Museum of Budapest, and the Museum of Modern Art in Paris, among others.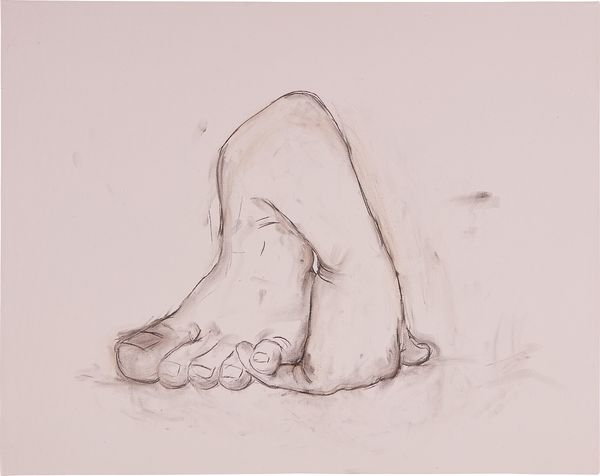 Julián Trigo Untitled, 1995
Untitled is an intimate approach to the work of Julián Trigo and his vivid imaginary universe. This small-scale work is an excellent example of the artist's practice of using charcoal on a uniform color ground canvas, treating the surface like a drawing. He has the unique power to transport us back into childhood, inviting us to remember gestures within our physical imagination. Manipulating the human anatomy with playfulness and harmony, Trigo's characters are consistently engaged in enigmatic, secretive activities.

Jorge Macchi Itsmo, 1999
Itsmo comes from Argentine-born Jorge Macchi, an artist who enables the spectator to perceive his varied body of work as a series of diverse stories. Itsmo, an intentional misspelling of Istmo in Spanish, Isthmus in English, is a narrow strip of land, bordered on both sides by water, connecting two larger bodies of land. According to the artist, the significance of his work emerges from his creative techniques, which emphasize chance, decontextualization, the displacement of meaning and the residue of past actions. These methods are intrinsically connected to Marcel Duchamp and Jorge Luis Borges, and his work incorporates their lessons of multiple interpretations and meanings.
Itsmo is an early example of what would become the artist's mature process, characterized by a minimal use of production elements, emphasis on appropriation and manipulation of maps and papers to cause displacement and visual disorder. This process encourages the viewer to assume the status of an active, rather than passive, reader of the artist's visual messages.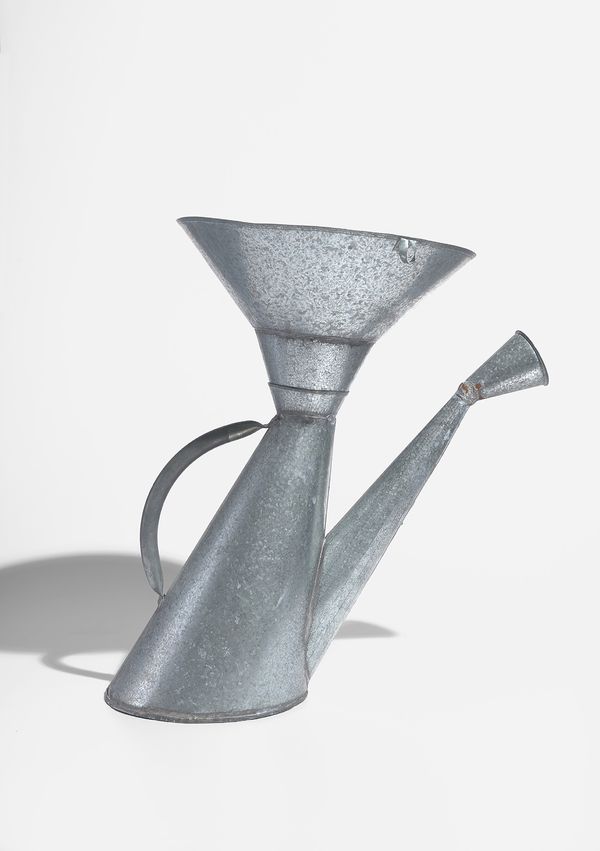 Pedro Reyes Zinc-Sink, 2005
Celebrated Mexican artist Pedro Reyes has won international acclaim for his large-scale projects, engaging with topical social and political issues within the Mexican nation. With the present sculpture Zinc-Sink, Reyes addresses the pressing social and environmental problem of water depletion: the fact that Mexico City, a water deprived megalopolis, loses at least a million cubic meters of water every day while half of its population waits for the water to warm up before taking a shower. Reyes envisions Zinc-Sink as a humanitarian device, a funnel that helps collect this wasted water into a pitcher so that it can repurposed. Bringing his signature humor and creativity to the quandary, Reyes explores the power of individual and collective organization to incite change. An incisive social-political critique, Zink-Sink explores matters of sustainability, social equality and civic incompetence.