Sarah Krueger, auctioneer and Head of Department, New York, at the rostrum with the Photographs Department
Amid a packed saleroom and several prolonged bidding wars, The Phillips Photographs Department achieved $10.5 million across two sales on 4 April. Robust interest in the works on offer was evident in the strong sale percentages, as 92% of the day's lots were sold by value and 80% by lot.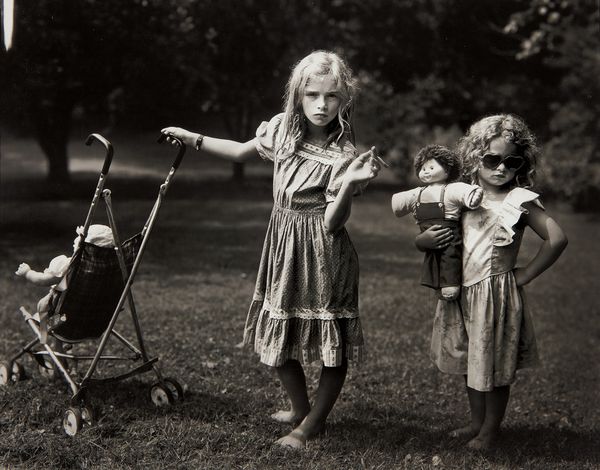 Sally Mann The New Mothers, 1989
In the day's first sale, a various-owners auction featuring both classic and contemporary works, Helmut Newton's Sie Kommen, Paris (Dressed and Naked) sold for $1.8 million, against a $600,000 low estimate, breaking Phillips' own previously held auction record for the artist. Other top lots from the sale included Robert Frank's US 285, New Mexico, which sold for more than seven times its low estimate at $187,500, and Sally Mann's The New Mothers, which tripled its low estimate to sell for $62,500.
Vanessa Hallett, Deputy Chairman, Americas, and Worldwide Head of Photographs said, "Watching Sie Kommen sell for $1.8 million, over three times its low estimate, was an extraordinary start to the sale day. The work is a tour-de-force of fashion photography and is now the highest value work to ever have been sold in a Phillips Photographs auction, as well as a record for the artist. The momentum of the day sale was continued into the evening where we offered the private collection of Susie Tompkins Buell. The sale generated enthusiastic bidding due to the high caliber of the individual prints, which were additionally strengthened by the full vision of this powerful and cohesive collection. It is a special collection that has earned its place in the history of the market."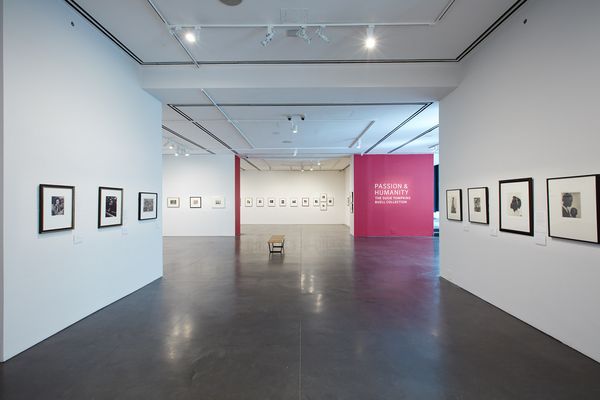 Passion & Humanity: The Susie Tompkins Buell Collection on view at Phillips' 450 Park Avenue gallery
Slated as the day's evening sale, Passion & Humanity: The Susie Tompkins Buell Collection was also a spectacular success, with that 56-lot portion of the sale alone achieving $5.5 million and setting new artist records at auction for Tina Modotti, Margaret Bourke-White, Consuelo Kanaga and Dan Budnick.
Caroline Deck, Senior Specialist, Head of Sale, and Christopher Mahoney, Senior International Specialist said jointly, "It was an honor to work with Susie Tompkins Buell on the sale of works from her celebrated collection. The sale was a remarkable success, and we are thrilled with the price for Edward Weston's Circus Tent which sold above estimate for $788,000. It's a testament to Susie's vision that photographers such as Consuelo Kanaga and Dorothea Lange, which she championed so many years ago, were received with such enthusiasm by today's buyers. The sale set four artist records at auction, demonstrating the ever-increasing demand for high-quality, rare-to-market photographs."
The second-most-expensive piece from Buell's collection, Modotti's Telephone Wires, Mexico more than doubled its low estimate when competitive bidding brought the final price up to $692,000.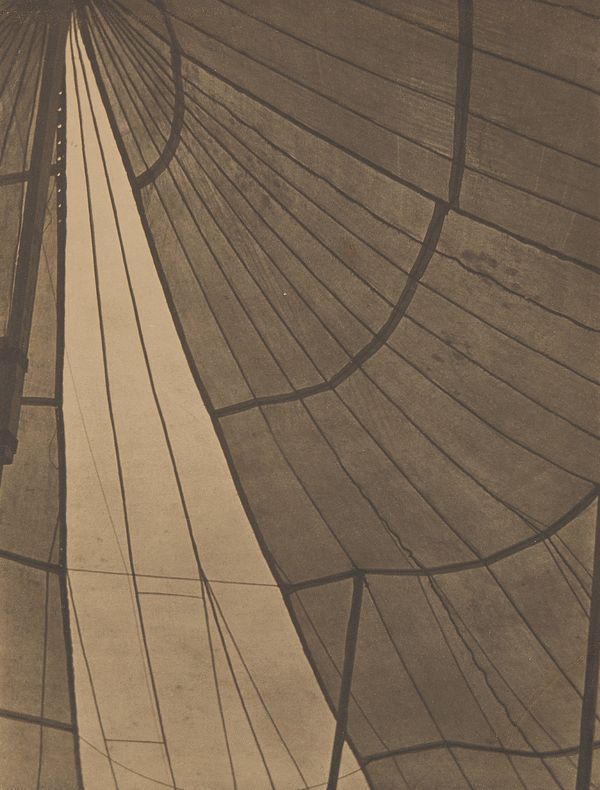 Edward Weston Circus Tent, 1924
The next Photographs auction will be in London on 16 May featuring works in ULTIMATE by Helena Almeida, Miyako Ishiuchi and Steven Meisel, with additional highlights by Man Ray, Irving Penn and Richard Mosse. In June, the New York Department will present Artist / Icon / Inspiration: Women in Photography, a special Photographs sale with Peter Fetterman.
To find out more about the results, read our press release here. And to find out more about the Photographs Department, visit the department page here.