We're delighted to announce Well Suited – a selling exhibition that combines the world's finest independent watchmakers with a showcase of tailoring excellence from British luxury menswear brand Thom Sweeney.
Up to 25 important watches from brands including Philippe Dufour, Vianney Halter, Richard Mille, Romain Gauthier, Ludovic Ballouard, F.P. Journe, and a Grand Seiko will be on sale, alongside timepieces by Rolex and Patek Philippe.The exhibition will be held in London between March 15-21 and you are of course all invited!
"Well Suited showcases one of the finest selections of independent brands to be offered in London in recent memory, and will be led by the Philippe Dufour Simplicity, which is a highlight for any watch specialist or lover of horology to bring to market," said James Marks, Phillips' International Specialist and Director, Watches.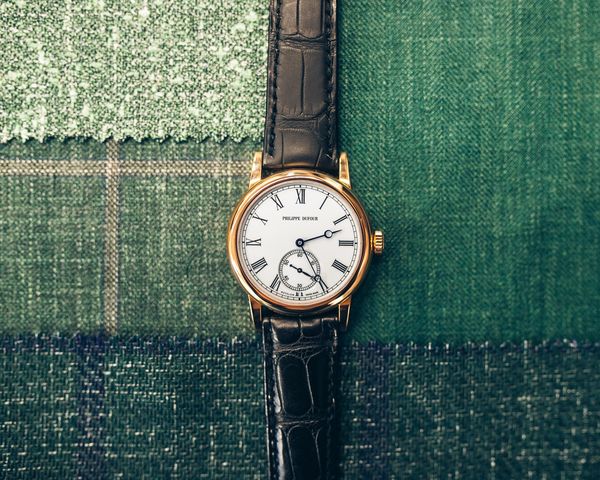 James and other members of the international Watches team carefully selected the watches before sharing them with Luke Sweeney and Thom Whiddett, themselves passionate watch collectors, ahead of the exhibition.

"Thom and I have collected watches for many years and have always felt that the mark of a man was excellent manners, a great suit and a beautiful watch," said Luke Sweeney.
Below, they share their favorite watches from our exhibition. With their expert eye for detail, the menswear experts chose watches that are different in many ways and express their singular personalities.
Luke Sweeney
"There is something amazing about how both tailoring and watchmaking references the past to create future trends and how the manufacturing processes of yester-year still exist today. As such I really admire the F.P. Journe Tourbillion for the way it includes such a uniquely classical complication and combines it with a modern twist. The exposed Tourbillion cage also appears to give the watch a beating heart and the lugs accentuate the proportions of the case in the same way we cut our suits to define the clients' shape and style. I can imagine selecting this watch for an evening meal or with a smoking jacket in a more formal environment."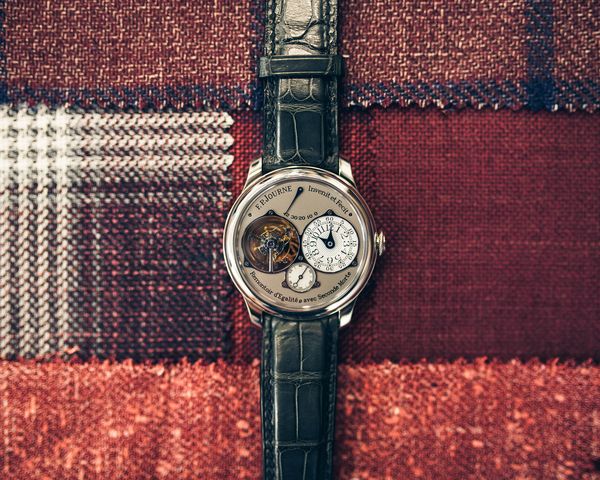 Thom Whiddett
"Perhaps the most classical of styles is the simplest. The blue suit or the traditional rain coat that have simple elegance, but provide day to day usability. As I travel extensively I like my watch to have a large simple face, free from complication to make setting easy and a strong practical case. As such, I simply adore the Grand Seiko 8 day. Its tiny production run and attention to detail with its incredible finishing displays all the aspects that make bespoke tailoring so special. But I have a watch that with its incredible power reserve and simple dial is the perfect travel companion. This is a watch that works as well with a suit as it does as a bed side clock when I'm miles away from home."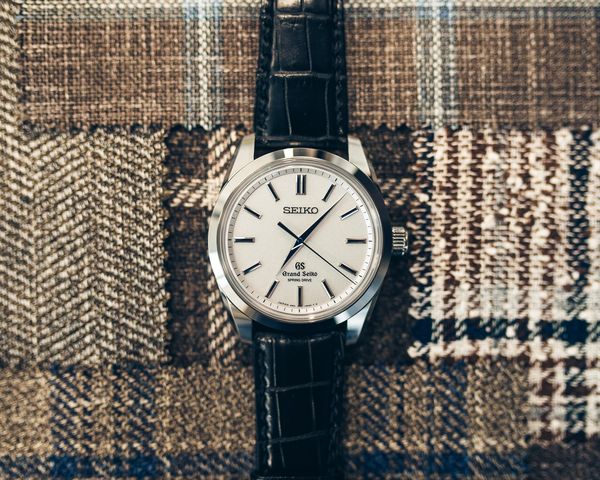 A selection of Thom Sweeney bespoke tailoring has been handmade specifically for the exhibition, which will also include a working cutting room, where bespoke tailors will be cutting patterns and garments for the duration of the show.
Exhibition: 15 – 21 March 2019
Location: Phillips, 30 Berkeley Square, London W1J 6EX
Opening Times: Mon-Sat 10am-6pm BST, Sun 12pm-6pm BST