Illustrations by Hector Serna
How to Hang Your Painting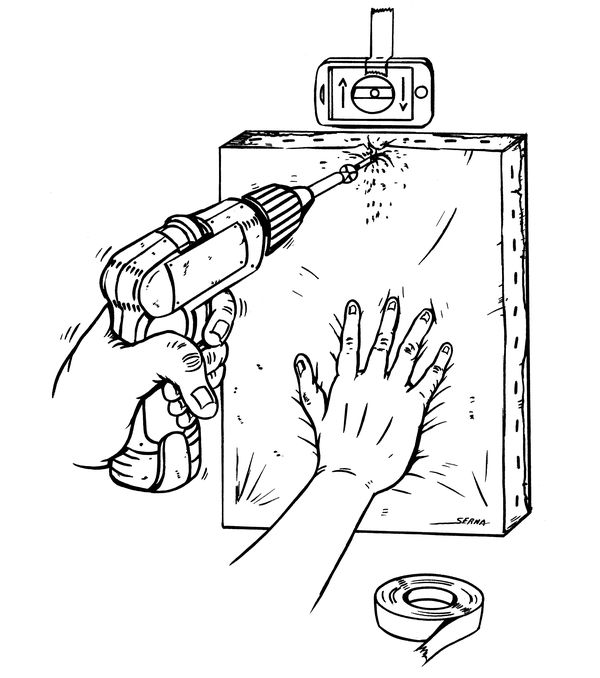 Building an art collection is one of the most rewarding experiences, but many new collectors are a bit daunted when it's time to display their new works. Here are some helpful tips to keep in mind, so you can be sure you're working efficiently and taking care of your newest prized possession:
1. Before hanging your painting, be sure that its hanging devices are secure and appropriate for its size and weight.
2. Also, make sure that the hardware is attached directly to the frame. For original artist-framed works or unframed works, always consult a conservator first.
3. Once you're ready to hang the work, make new holes in the wall. Phillips Operations crew always recommends that you do not use existing holes, as they will likely not be strong enough to support the weight of the artwork over time.
4. Carefully secure the painting on its hook and use a level to make sure the piece is straight.
5. Enjoy the work of art and pat yourself on the back for your unparalleled handiness each time you pass by.
How to Handle and Store Your Prints and Works on Paper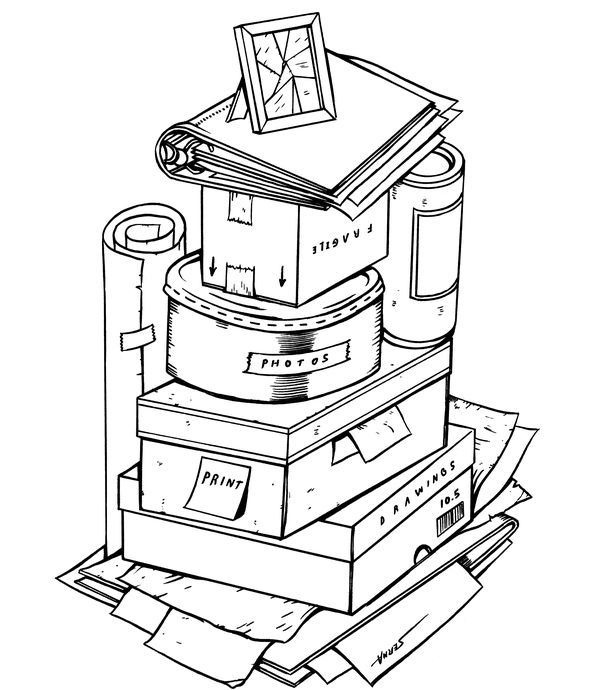 Drawings, prints, paintings on paper, photographs and some collages are a category of artwork whose defining property, in terms of art handling, is the relatively thin and flexible support. When unmounted, in particular, these pieces are extremely vulnerable to damage.
1. Materials that directly touch a work of art on paper must be acid-free. Most commercial paper products contain an acid that primarily comes from the wood it was made from.
2. When an artwork on paper is loose and needs to be moved, pick up a corner with either a microspatula or a scrap of acid-free paper.
3. If you need to stack works into a folder, place slightly larger, clean, single sheets of glassine paper as interleaves between the artworks, to protect the surfaces and avoid the transference of acids.
4. Do not stack brittle works or those with sensitive media, collage or decorative attachments on their surfaces.
5. To remove a work on paper (either matted, or in a folder) from a stack of works, first remove all works on top of the desired work (preferably one-by-one); never pull a work out of a stack.
6. Only some works on paper, such as posters, can be stored in Mylar. Mylar can develop a static electrical charge that is often strong enough to keep the adjoining artwork attached to it. For this reason, Mylar should never be used near works with particulate media, such as pastel, charcoal, chalk or graphite.
How to Display Your Photographs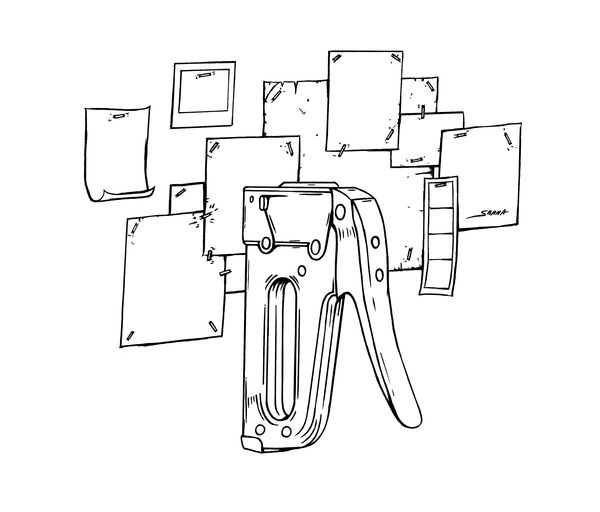 Framing and hanging your photographs is one of the great pleasures of collecting, but many collectors have questions about displaying their acquisitions. If you follow some simple guidelines, there's no reason to hide your photographic treasures away in a drawer.
1. Make sure you work with a framer who uses archival matting and framing materials and has experience handling photographs.
2. To protect your photograph from harmful ultraviolet light, instruct your framer to use museum-quality UV-filtering glass or Plexiglas. It's a little more expensive, but worth it.
3. Direct sunlight is the enemy of any work on paper, so find wall space that is out of range of the sun.
4. Generally speaking, the older a photograph is, the more sensitive it may be to light exposure. Color photographs tend to be more susceptible to sunlight than black-and-white prints. So, exercise a little more care with these types of photographs.
5. Extreme shifts in temperature and humidity aren't good for photography (or art in general). Spaces that are unheated in the winter or un-air-conditioned in the summer should be avoided for display.
When to Use Gloves When Handling Works of Design or Sculpture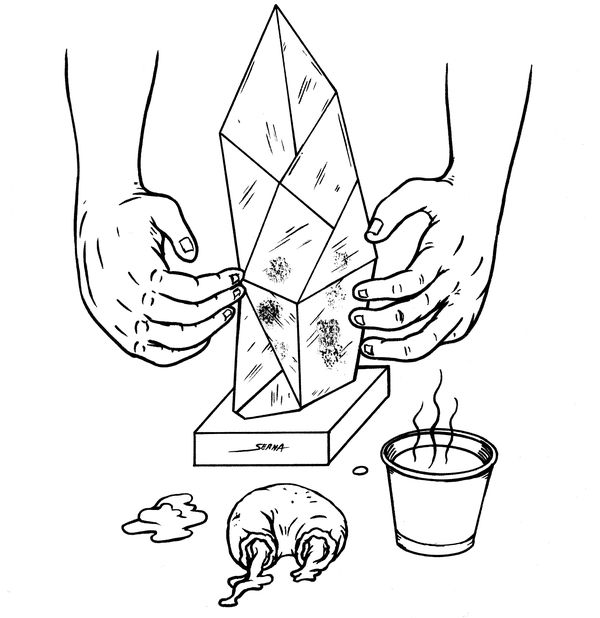 Yes, in the movies, art handlers are always wearing clean white gloves when dealing with works of art, but that's not always the suggested approach.
1. Metal: Never touch metal surfaces with bare hands. Fingerprints leave corrosive oils, salts and acids and may etch highly polished surfaces. Fingerprints on metal continue to etch the surface long after being handled. Use nylon, cotton without nubs or vinyl gloves.
2. Glass and Ceramics: Objects made of glass and ceramic can be handled without gloves since glass usually has a slippery surface and fingerprints and oils from hands can be easily removed. Slippery items (such as highly glazed ceramics and glass) can be handled with clean bare hands.
How to Care for Your Watches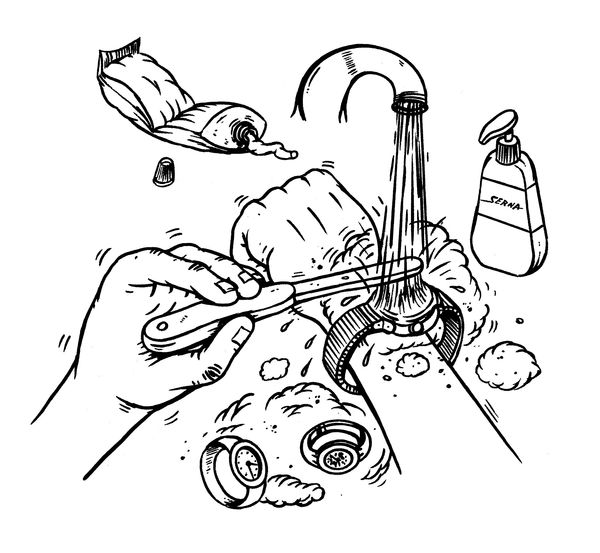 High-quality watches are built to stand the test of time, but there are a few things to keep in mind to make sure your timepiece stays in perfect shape for decades to come.
1. The first thing to be aware of is to avoid the water when wearing your watch. Never shower, go swimming, or stand outside in a downpour while wearing your watch. This is important across the board, but especially so if your watch is vintage.
2. While it might seem like a good idea to routinely have your watch serviced, you should only do so when necessary. Also be sure to give specific instructions as to what you want taken care of when speaking with your service provider.
3. Store your watches somewhere dry and cool, always avoiding humidity when possible.
4. Take care to never over wind your watch – once you feel resistance, stop winding.
5. Watch winders are not necessarily the be-all and end-all of watch care. Rotate the watches in your collection regularly so that they are all getting wrist time.
6. Watches are meant to be worn, so wear them!
How to Maintain the Value of Your Jewelry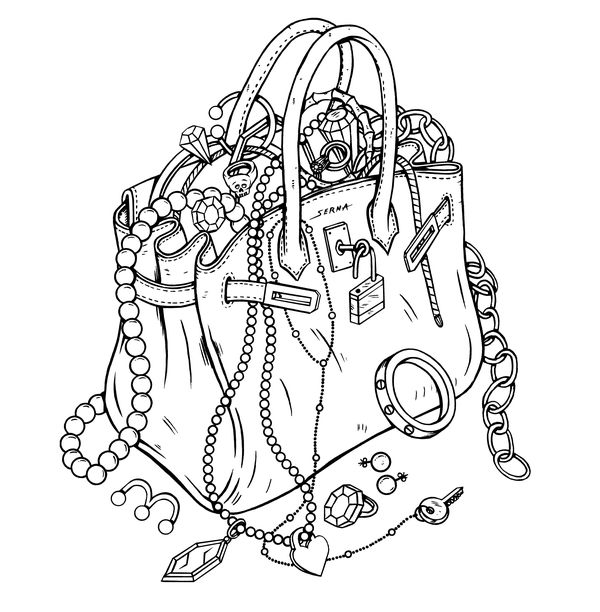 Diamonds tend to have a reputation for being indestructible, but unfortunately that's not really the case. While they are one of the toughest natural materials, diamonds and other pieces of jewelry still need some TLC to maintain their value. Here are some tips to keep in mind to ensure that your jewels stay in the best condition for years to come.
1. When it's not being worn, you should store your jewelry in a soft pouch. This doesn't need to be anything overly special or expensive; you just want to make sure that each piece is separated from any other material that might scratch or damage it. Opals and pearls deserve a bit of extra-special treatment and shouldn't be stored in a dry place. If you're storing these kinds of treasures long term, place a cup of water in the space to ensure that the air is properly humidified.
2. Always keep the original box, receipt, and any additional supporting paperwork, such as a certificate, and note the provenance. Should you ever consider re-selling your jewels at a later date, these kinds of documentation will help ensure that your pieces retain as much of their value as possible. They will also be helpful for appraisals. Speaking of which…
3. Every three to five years, you should have your jewelry appraisal updated for insurance purposes. This is really a way to protect yourself, if something unexpected were ever to happen to the jewelry in your collection. You always want to be sure that you have an up-to-date and accurate information.
4. Something else to consider is vault insurance for more valuable pieces. This is a different type of insurance to look into if you have jewels that you seldom wear and subsequently store in a higher security location like a vault or safety deposit box.
5. Every year, we advise visiting your jeweler to check the status of your stones and mountings. This is definitely a 'better safe than sorry' approach to maintaining your collection, but it's important to keep track of how your jewelry is wearing before anything becomes loose or is severely damaged.
6. If you are modifying a jewel, it is wise to have the same house that sold you the bauble make this change. Having the same maker work on any adjustments will help keep the value of the signature as the piece is updated.
7. Cherish and wear your jewelry. It is something should be celebrated and worn!