Sarah Krueger, auctioneer and Head of Department, New York, at the rostrum with the New York Photographs Department
1. A Constant Pursuit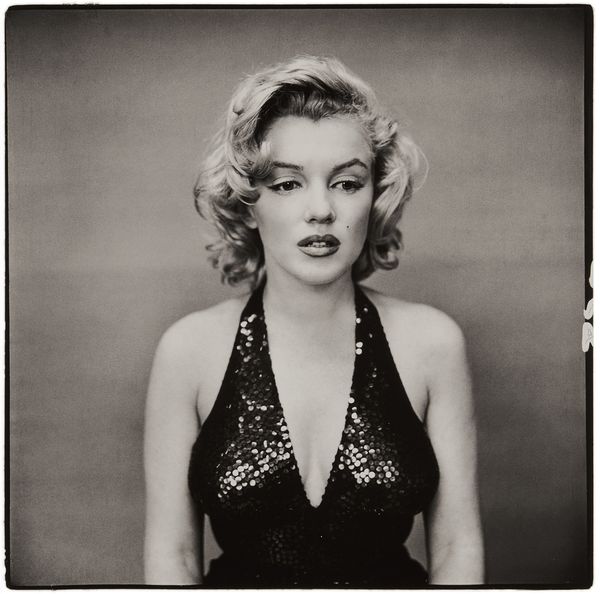 Richard Avedon, Marilyn Monroe, New York City, May 6, 1957
Historically, the Photographs team at Phillips has been honored to offer many world-class private collections at auction. This October in New York was no exception with A Constant Pursuit: Photographs from the Collection of Ed Cohen and Victoria Shaw. Mr. Cohen and Ms. Shaw's extraordinary collection featuring 83 lots was led by Richard Avedon's iconic Marilyn Monroe, New York City, May 6, 1957, which sold for $250,000. Works by Francesca Woodman also performed exceptionally well with Providence, Rhode Island from Space2, 1976, selling for over three times its estimate at $125,000 and with Rome, 1977-1978, also selling above estimate. The photographs in this collection presented many unique ways of looking at the world, and we were delighted that they found collectors who appreciate their significance.
2. Christopher Mahoney joins Phillips
Christopher Mahoney, Senior International Specialist
The Photographs Department was elated to welcome Christopher Mahoney as a Senior International Specialist in January following a year of consulting with us on our standout 2017 sale, The Odyssey of Collecting: Photographs from Joy of Giving Something Foundation. Chris has been a leading expert in the field for the last 25 years and instrumental in the sales of many of the top photo collections ever to come to auction.
3. World records set in the Dr. Saul Unter Collection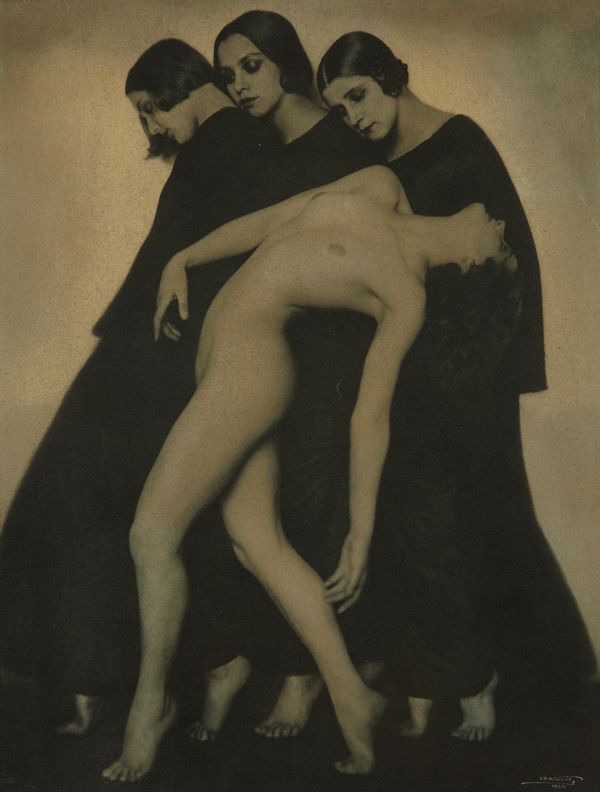 Rudolf Koppitz Bewegungsstudie (Movement Study), 1924
It was a privilege to offer works from The Enduring Image: Photographs from the Dr. Saul Unter Collection this April in New York. These remarkable lots saw spirited bidding from across the globe, with Rudolf Koppitz's Bewegungsstudie (Movement Study), 1924, leading the group at $399,000 against the $200,000-300,000 estimate range and Robert Capa's Death of a Loyalist Soldier, 1936, realizing $162,500, setting new world records for both photographers. Dr. Unter's unique vision in forming such an impressive collection of photographs was certainly evident to our collectors in the strong prices realized for these important images, which span the 20th century.
4. Expanding our global reach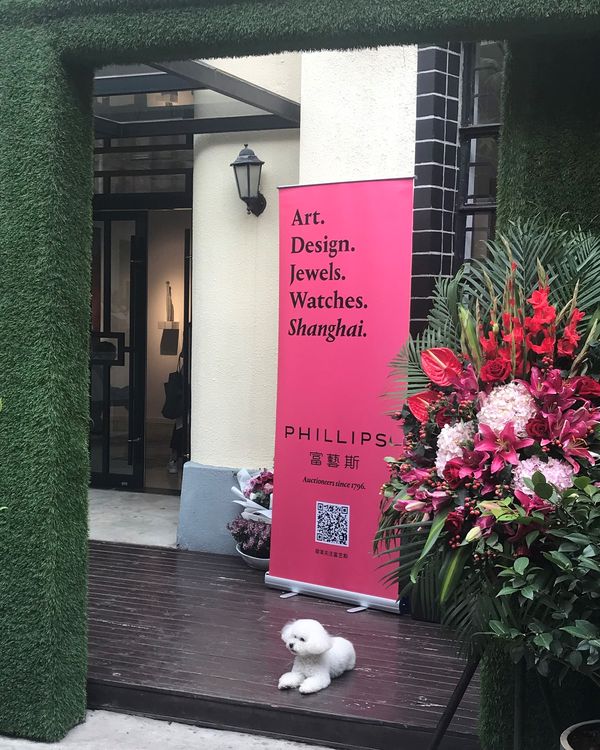 Outside Phillips Collector's Brunch in Shanghai
Throughout 2018, we have been active in education and international outreach both in and outside the auction room. Vanessa Hallett, Worldwide Director of Photographs and Deputy Chairman, Americas, hosted a Collector's Brunch in conjunction with the Photofair Shanghai in September.
In March and May of this year, Chris Mahoney, Senior International Specialist, continued his longtime support of two arts organizations in his hometown of Buffalo—CEPA and Hallwalls—serving as auctioneer for their annual benefit auctions. Both organizations support arts education and provide grants to artists. Chris also organized the roster of distinguished speakers at the 2018 Daguerreian Society Symposium in September in New York City, which included both local and international photography scholars and curators.
Head of Department, Sarah Krueger, conducted the annual benefit auction for the Houston Center of Photography in February. Later, in November, she was hosted by PhotoNOLA and the New Orleans Photo Alliance to speak about collecting photographs at the Williams Research Center.
5. Inaugural ULTIMATE Evening Sale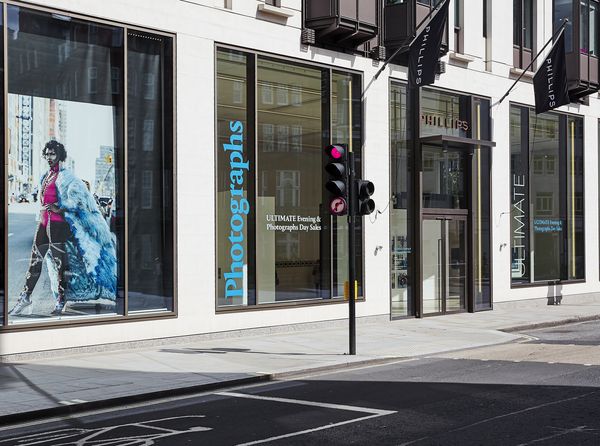 Exterior view of Phillips' Berkeley Square Gallery
Launched in 2014 as a highlight of our London Photographs sales, ULTIMATE is a unique selling platform based on creative collaborations, offering exclusive works available only at Phillips. In May 2018, we held our inaugural ULTIMATE Evening Sale, a curation of 27 outstanding works, which was 96% sold with exceptional records for Helmut Newton, Ishiuchi Miyako, Robert Mapplethorpe and Peter Beard. These industry-leading results led to the highest-ever total for a Phillips Photographs sale in London.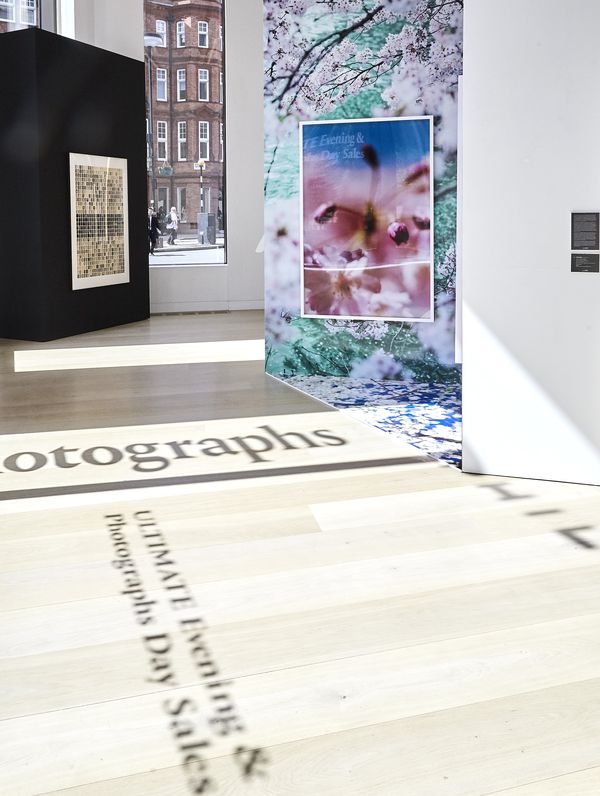 Interior view of Phillips' Berkeley Square Gallery

6. Helmut Newton's new world auction record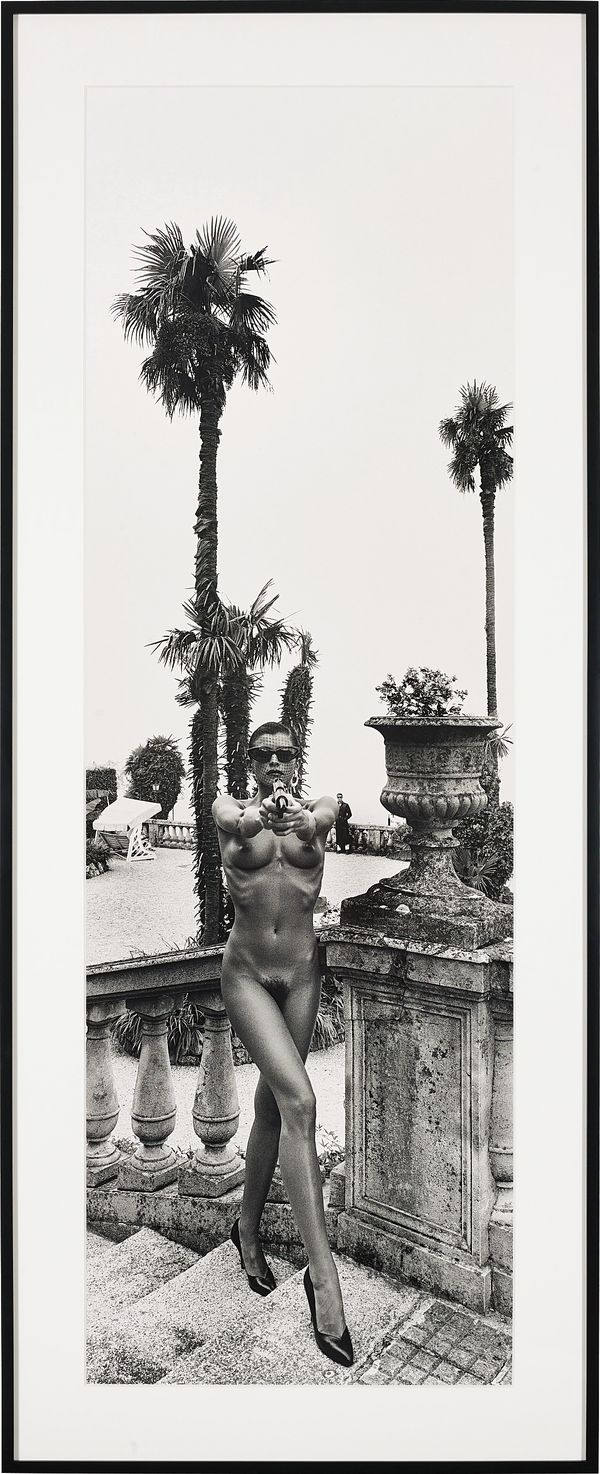 Helmut Newton Panoramic Nude with Gun, Villa d'Este, Como, 1989
Leading our ULTIMATE Evening Sale in May 2018 was Helmut Newton's Panoramic Nude with Gun, Villa d'Este, Como, 1989, the only known print of this unpublished variant to date. This provocative image was taken in 1989 during a commissioned shoot for the first calendar published by Max, the glossy Italian monthly magazine. The 1990 Max calendar, featuring twelve models photographed by Newton, included a variant image with the same nude holding the gun down for the month of March. This exceptionally rare work achieved not only the highest result of the sale at £729,000, against an estimate of £250,000-350,000, but also a new world record for the artist.
7. Emerging Market: 1970s masterworks by Japanese women artists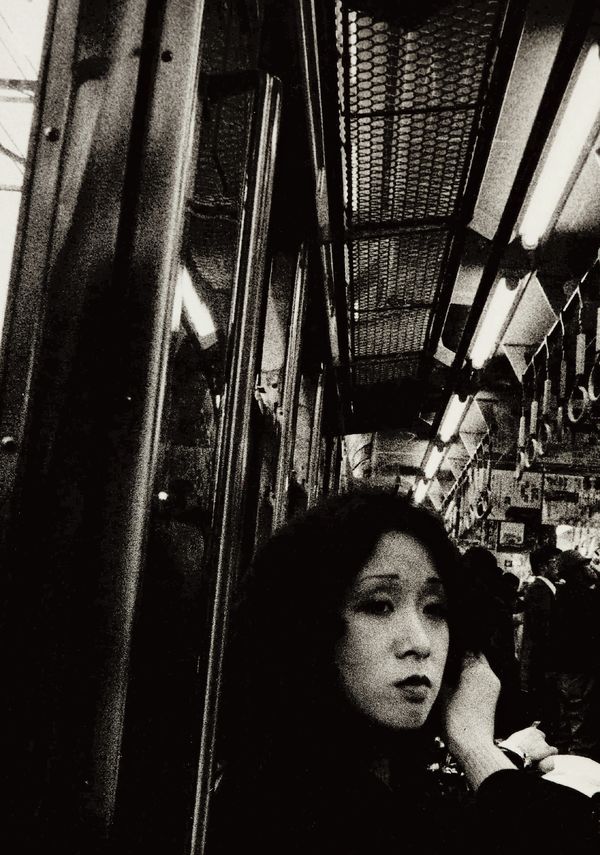 Unique gelatin silver print from Ishiuchi Miyako 絶唱 、横須賀ストーリー Yokosuka Story, 1976-1977, a collection of 22 unique prints
Building on the world auction records set for Masahisa Fukase in 2016 and Seiji Kurata in 2017, we offered masterworks from the 1970s by three Japanese women artists as part of the ULTIMATE Evening Sale in May 2018. Ishiuchi Miyako's seminal Yokosuka Story, 1976-77, was represented with 22 cabinet-card sized prints — the largest holding of this work in private hands — and sold for £106,250.

Tamiko Nishimura しきしま Shikishima, 1970-1971
Also featured was Kunié Sugiura's unique View from Dakota, 1979, and Tamiko Nishimura's evocative Shikishima triptych. This curation was 100% sold and established new world auction records for all three artists, cementing the market's positive response to 1970s photography from Japan.
8. POLAROIDS from the Piero Bisazza Collection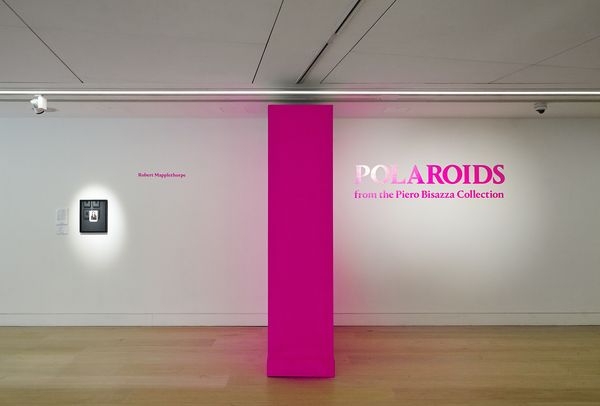 Throughout 2018, Phillips was delighted to offer POLAROIDS from the Piero Bisazza Collection in our London Photographs sales. The first offering from the collection was featured in our ULTIMATE Evening & Photograph Day Sales this spring. To mark this occasion, we collaborated with POLAROID to exhibit examples of Polaroid cameras that were used at the time by the artists featured in the collection.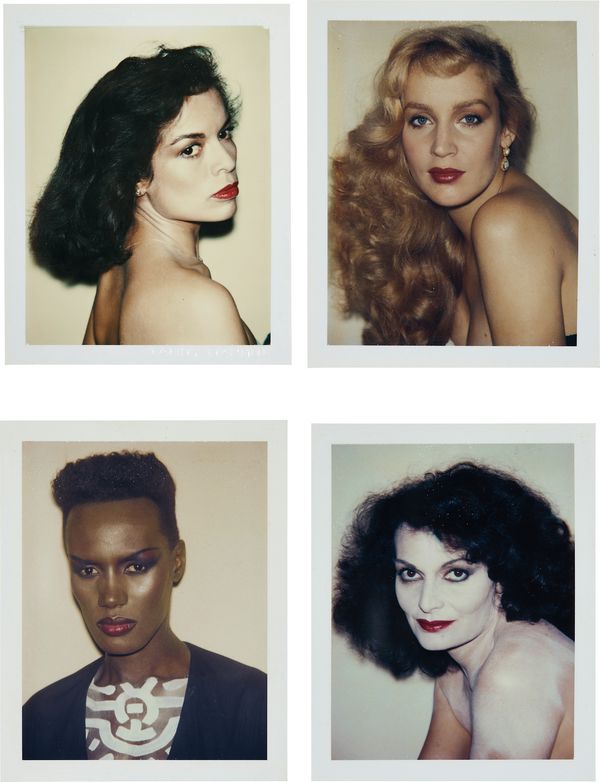 Andy Warhol Bianca Jagger, Jerry Hall, Grace Jones, Diane von Fürstenberg, 1974-1984
Showcasing unique Polaroid prints by Robert Mapplethorpe, Helmut Newton, Nobuyoshi Araki, Andy Warhol and others, the collection was compiled over the last fifteen years by Piero Bissaza, the CEO of Bisazza, one of the world's leading producers of glass mosaics. This offering presented collectors with an unrivaled opportunity to acquire unique Polaroids that provide an intimate and insightful glimpse into the working practices of 20th and 21st-century masters and was 100% sold over the two seasons.