Gallery view featuring ten woodcuts by Donald Judd from London Evening & Day Editions in January
2018 was a hallmark year that celebrated the department's 10th Anniversary. Across New York and London, auctions totaled over $25 million — our highest total ever, outpacing last year's results by 20%. As the year draws to a close, our global Editions team reflects on the important private collections and auction moments that helped make this year so historic.
1. Private European collections ring in a banner year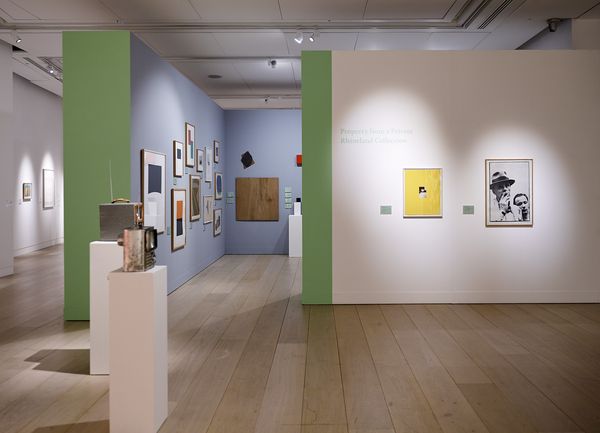 Gallery view featuring A Private Rhineland Collection from London Evening & Day Sales in January
The action-packed year kicked off in London when January's auction achieved the highest ever total for a Phillips Editions sale in Europe. 36 works from A Private Rhineland Collection, which included important Minimalist prints by Donald Judd, Blinky Palermo and Imi Knoebel, along with a Private German Collection of classic American Pop portfolios, sold amongst frenzied activity, with bidders from 50 countries energizing our standing-room-only salesroom at 30 Berkeley Square. Picasso ceramics from Los Angeles collectors Betty and Stanley Sheinbaum all sold above estimate aside from one. 35% of offerings within our Evening session achieved new world record prices.
2. An April anniversary
April's New York auction celebrated a decade of Phillips Editions. The robust spring sale matched a startling 392 lots with buyers around the world and achieved a supercharged 94% sell-through rate.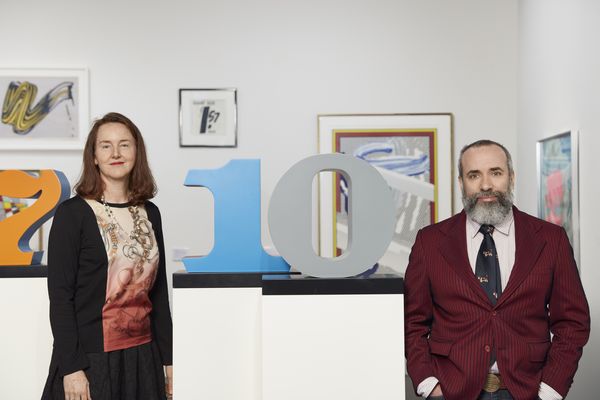 Worldwide Editions Co-Heads Kelly Troester and Cary Leibowitz pose with Robert Indiana's NUMBERS ONE through ZERO
Comprising one number for each year of Editions auctions at Phillips, Robert Indiana's iconic sculpture set NUMBERS ONE through ZERO, 1978-2003, came from a private collection and led a sale that delivered the new highest total for the department, bettering the just-set January record.
Results of Important New York and California Collections were stellar. For instance, we were honored to present Ambassador John L. Loeb Jr.'s distinguished Post-War print collection. Featuring truly exceptional works such as Andy Warhol's Mao and Roy Lichtenstein's Reverie, the collection nearly tripled its pre-sale low estimate and exceeded expectations by 266%.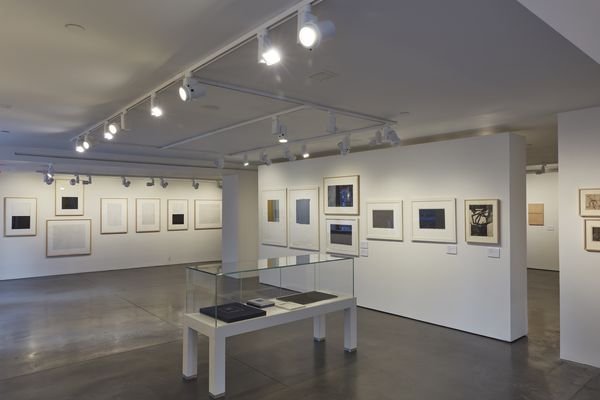 Gallery view of 22 prints by Brice Marden, 95% of which sold at auction on April 24
During the pre-sale exhibition, our Park Avenue galleries hosted a thoughtful and stunning display that included a single collector's group of 22 prints by Brice Marden, which offered a glimpse at 40 years of printmaking from 1961 to 2000. Phillips was privileged to offer this expansive and important oeuvre, and 95% was ultimately sold.
3. London's summer sale spans three centuries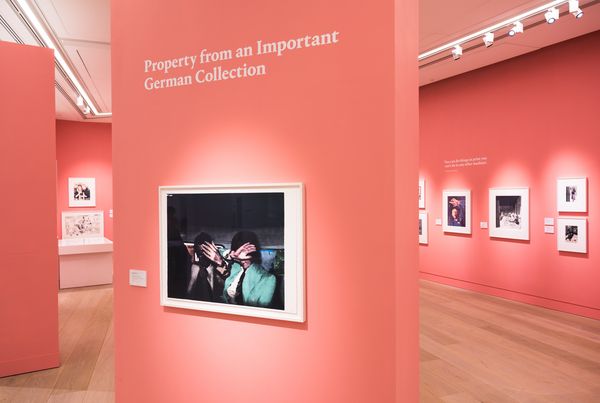 Gallery view from our London June auction, featuring works from an Important German Collection
Offering important works by Henri de Toulouse-Lautrec as well as sets from KAWS, London's June auction was again anchored by a number of Private Collections, attracting more than 700 winning bidders online. Telephones from across the world competed for works such as Cy Twombly's 1971 lithographic set Untitled, which achieved £489,000. Phillips delivered an Important German Collector a white-glove sale, as a group of 37 works by Richard Hamilton all sold amidst excited bidding and established new world records.
4. Three iconic 20th-century prints achieve world-record prices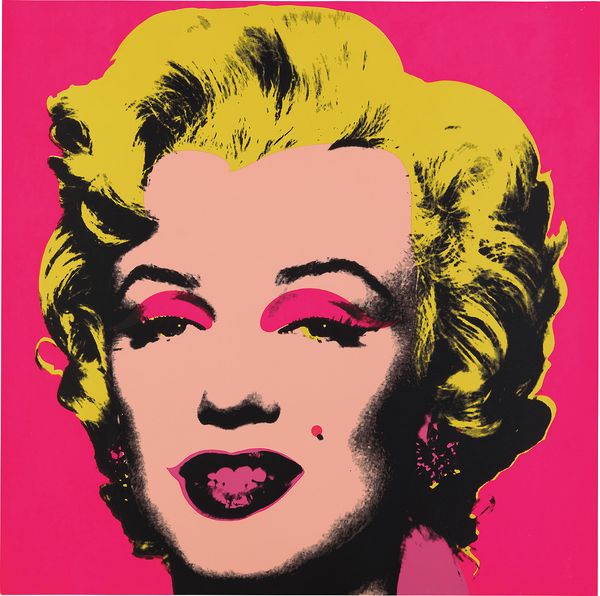 We concluded our landmark year with a Fall auction that knocked down some of the most important records in Editions auctions. NFL Hall of Famer and former Minnesota Supreme Court Justice Alan Page built a collection of coveted prints with his wife Diane; at Phillips, their 1967 screenprint Marilyn by Andy Warhol set a new world record for any print depicting the envied movie-star subject. 27 other extraordinary world records were established that evening — including for several examples from Andy Warhol's 1968 Campbell's Soup I set.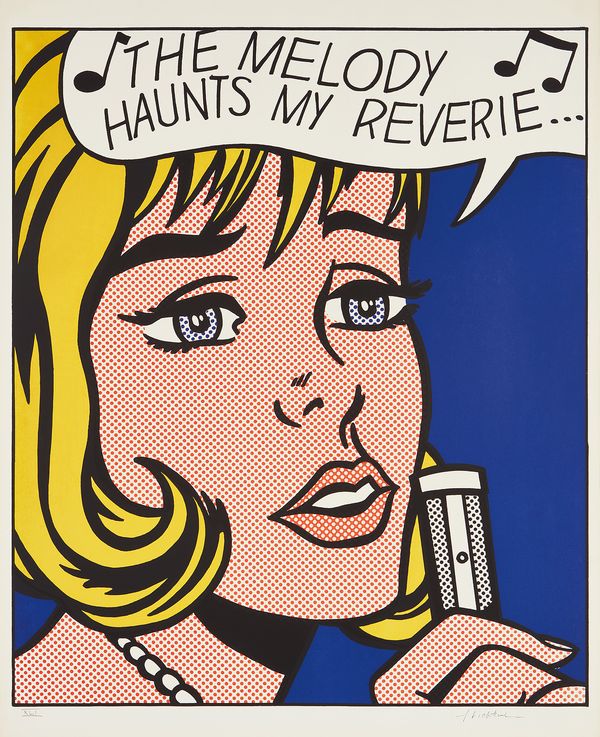 The Evening session also featured Roy Lichtenstein's Reverie, from A Private Philadelphia Collection and among Post-War printmaking's most iconic examples, which achieved $231,250, shattering the previous record set at the market height in 2007.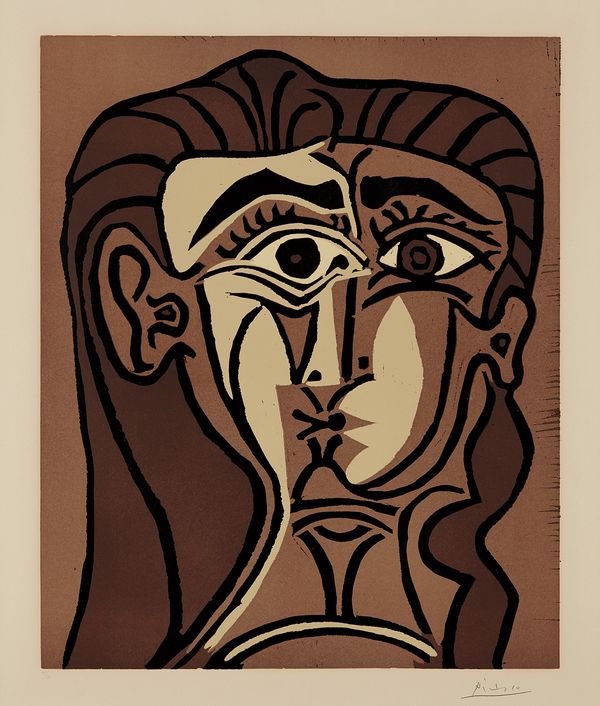 Pablo Picasso Portrait de Jacqueline de Face II, 1962. Sold for 188,750 on 17 October.
We also exceeded another 2007 record for Picasso's iconic linocut Portrait de Jacqueline de Face II, which came from a Private Midwestern Collection. Aggressive competition between collectors in the saleroom and bidders worldwide via Phillips.com and Artsy also delivered prices above the high estimate for all twelve Alexander Calder lithographs entrusted to us from a single Private Chicago Collection. In four global auctions, Phillips Editions led the market in 2018 with an average of 46% of sold lots achieving prices above the high estimate and a total sell-through rate of 92%, which bested its main competitors, generating great excitement for the year ahead.
Editioned prints and multiples are some of the most popular works purchased online and continue to be offered in our online-only auctions, including October's debut Unbound: Online Auction and our ongoing partnered sales with Artsy.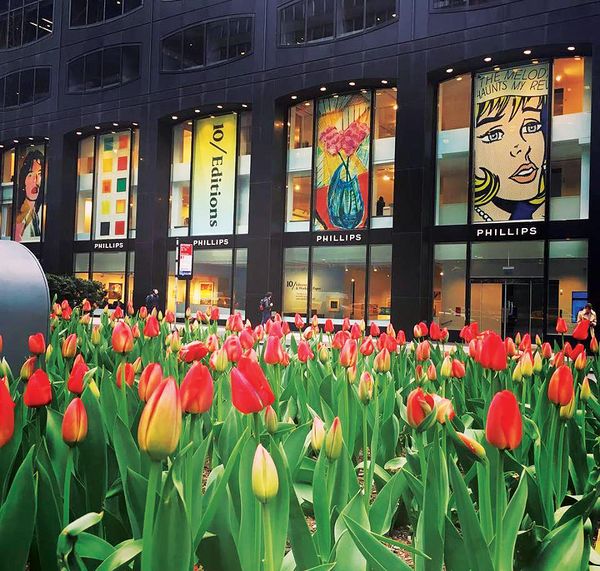 Evergreen interest in the medium reminds us of the art historian Leo Steinberg's words, "Prints are 'the circulating lifeblood of ideas' in art, transmitting pictorial themes and cultural information from country to country, from artist to artist, and from artists to the larger world."