Robert Goodnough and Michael Goldberg, two New York School early abstract expressionist painters, were both included in the now-renowned Ninth Street Show. Curated by gallerist Leo Castelli, the show was installed within a vacant store on East 9th Street in the spring of 1951 and ran from 21 May through 10 June. As curator Bruce Altshuler commented, "It appeared as though a line had been crossed, a step into a larger art world whose future was bright with possibility."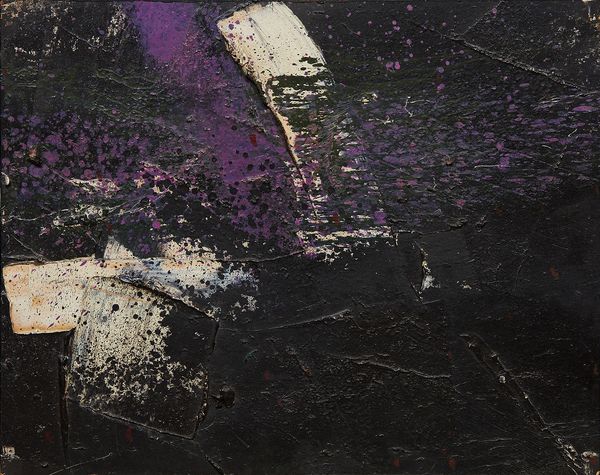 Michael Goldberg Untitled, 1959
Michael Goldberg's small-scale oil on paper was executed eight years after the Ninth Street Show and is a brilliant example of his animated and abstracted brushwork. Goldberg was not only a painter but a pivotal figure within the New York and East Hampton art scenes along with Jackson Pollock and Willem de Kooning, fellow admirers of the Long Island landscape. As part of the early 1950s New York School, Goldberg was close friends with other abstract painters including Norman Bluhm, Grace Hartigan and Joan Mitchell. Goldberg was also a muse to Frank O'Hara, the illustrious writer, poet and art critic, who wrote poems inspired by and dedicated to Goldberg.
By the year of this work's creation, 1959, Goldberg began to receive extensive recognition for his practice. Represented by Martha Jackson Gallery, his lyrical and improvisational compositions struck a chord with collectors and admirers of the newly abstract aesthetic.
It appeared as though a line had been crossed, a step into a larger art world whose future was bright with possibility. — Bruce Altshuler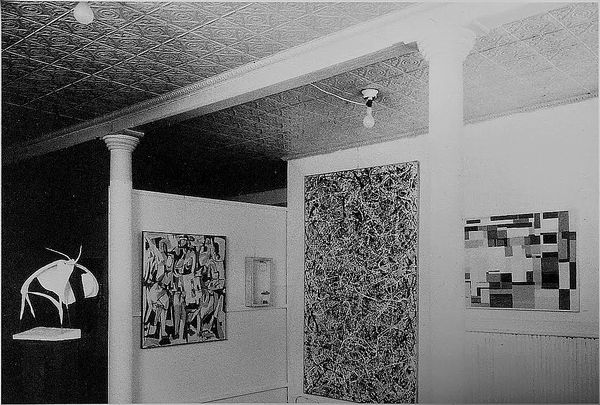 Ninth Street Show, photographed by Aaron Siskind. As reproduced in Salon to Biennial (Phaidon).
While Goldberg strove for intangible cohesion, Robert Goodnough was more inspired by abstraction in the form of disjunction. Looking to Mondrian and Matisse, Goodnough's small swatches of color cover the canvas of Reclining Nude, 1957, in a kind of cohesive frenzy. He alludes to a non-existent human form; yet, led on by the title, the viewer strives to find a visible illustration within a clearly chaotic storm of colors and movement.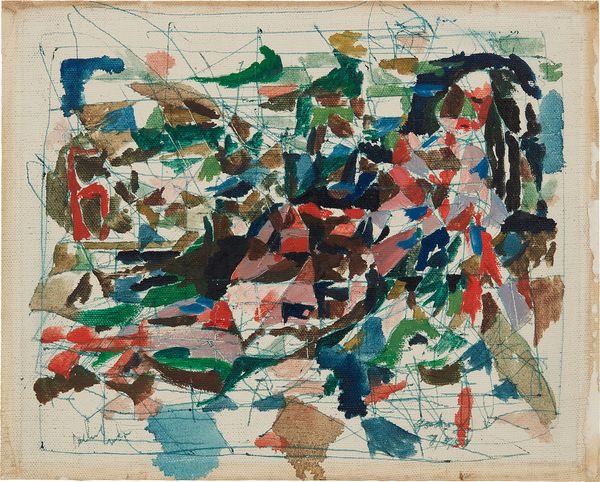 Robert Goodnough Reclining Nude, 1957
Stuart Preston in a 1962 New York Times review described Goodnough's paintings as having "thicket-like designs which throb with the fervor of an old symbolic representation of the Burning Bush, while others have the formal, explicit robustness of Léger."
While Goodnough and Goldberg attacked abstraction with different tools and mediums, they were both products of their incredible, inspiring environment. The freedom of New York allowed for unparalleled experimentations in drawing and painting, unmatched by the work of their predecessors.