Levi Higgs, jewelry historian and archivist. Photo @levi_higgs/Instagram
Phillips: How did you first become interested in fine jewelry?
Levi Higgs: I watched a lot of Antiques Roadshow, and I took an emerald Schlumberger bumble bee ring to a taping in Denver when I was in high school. I met a few of the well-known specialists then, and remember thinking that it was such an amazing world to get to peek into. I have an undergraduate degree in art history and a master's degree in the history of decorative arts and design from Parsons The New School in conjunction with the Cooper Hewitt Smithsonian Design Museum. When I studied abroad in Rome in 2011, I visited a Fabergé exhibit at the Vatican Museums and was enraptured.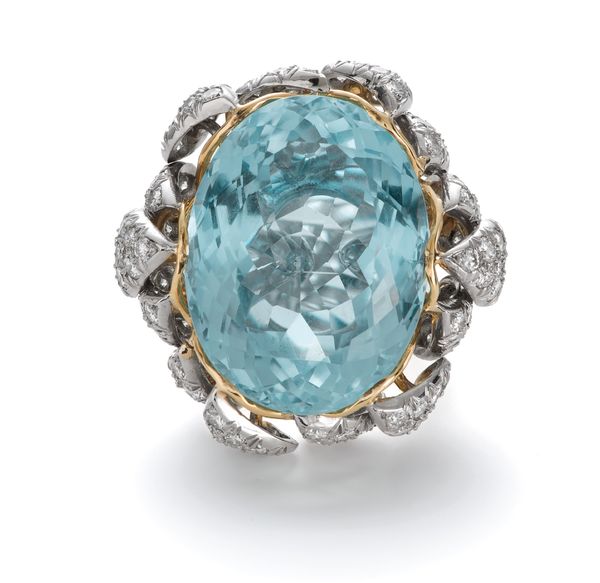 Schlumberger for Tiffany & Co. Aquamarine and Diamond Ring, on offer in Jewels on Thursday 6 December
P: What was the first fine watch or piece of jewelry you ever owned? What was the first piece you purchased for yourself? What made these pieces special?
LH: I bought myself a Georg Jensen brooch with green and yellow agate, and I also have a sterling silver Native American modernist bracelet I love from the Begay family. They were special because they were great representations of styles I was interested in at the time, and still am.
P: How has the industry changed since you first started out, if at all?
LH: I've been studying and working professionally in this world for more than eight years, and I've certainly seen it get bigger and faster. With the dawn of Instagram, information can be consumed so much faster, and there are so many more voices contributing to the discourse. I'm excited for even more to join the fray. I think there is a distinct lack of impartial opinions in the jewelry world, and I'd like to be a contributing voice that's ever in pursuit of the unbiased truth.
P: Some might say that the world of jewels is more staid than, say, fashion, and more immune to passing trends. Would you agree with that?
LH: There's a seriousness to jewelry that I wish would be a bit more flexible, like what you see with fashion. However, jewelry isn't disposable in the same way some fashion can be. It's supposed to be something you're investing in, an emblem of you and your position in life. With that said, I see plenty of trends in jewelry design I wish would fade.
Bulgari A Gold, Coin and Diamond Ring, on offer in Jewels on Thursday 6 December
P: What are some of your favorite historical styles of jewelry? What makes pieces from that era still current today?
LH: Archaeological revival and any of the revival styles of jewelry from the 19th century are often some of my favorites. They benefitted from the ingenuity of the industrial revolution that was burgeoning at the time, and thus they were able to explore new techniques. I will always covet Castellani micromosaics. I think the symbolism of these pieces carries through to today, as there is often a lack of narrative or deep symbolism in contemporary jewelry, which I miss.
P: Who are some of your favorite contemporary jewelers?
LH: I love the work of Lauren Adriana, Fernando Jorge, Taffin, Gabriella Kiss, Judy Geib, Elie Top and Jesse Monongya. There are honestly too many to name, and these are just a few of a long list I admire.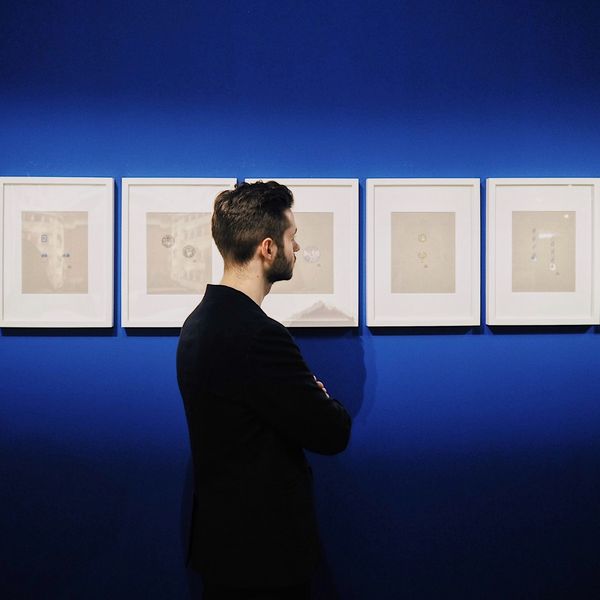 P: In an industry that really values traditional craftsmanship, how are newer technologies changing production?
LH: New technologies have allowed jewelers to realize archival designs that were formerly impossible to produce. With today's technological precision, they can be realized in a manner that stays true to original standards of production. New materials are also being explored to replace more problematic ones, such as the use of tagua seeds and new ceramics instead of ivory.
I've been studying and working professionally in this world for more than eight years, and I've certainly seen it get bigger and faster.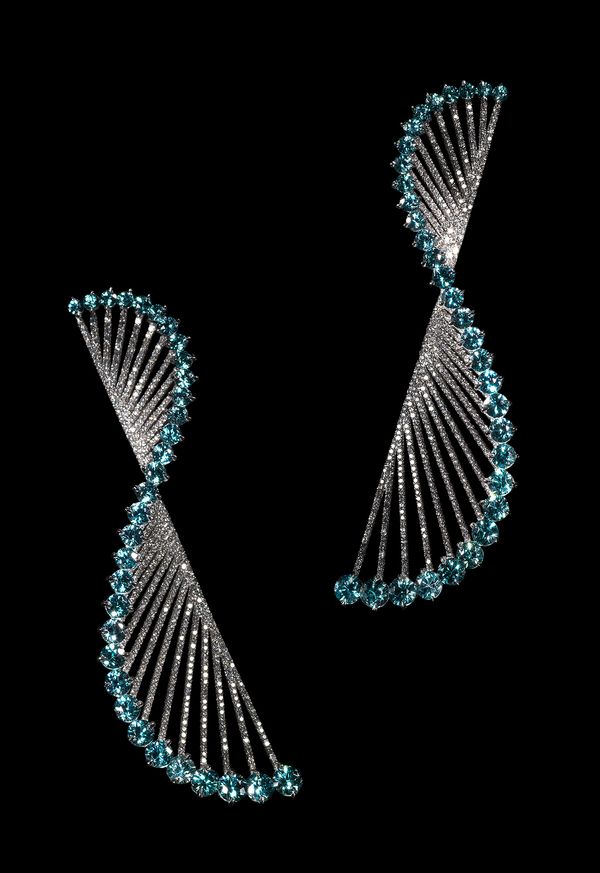 Lauren Adriana Gabo Earrings © Lauren Adriana, photographed by Richard Valencia. Featured in Lauren Adriana, Jewels Now in London and New York, March 2018
P: You've already created a name for yourself in the industry. How would you like to continue building your presence in the world of jewels?
LH: As I've mentioned before, I'm hungry for more voices to come from varied backgrounds to discuss jewelry. I constantly seek more diversity in this field, especially when it comes to age, race, gender, sexual orientation, gender identity and location. I have a few topics I'd like to research and write about. I've enjoyed the small amount of curation I've done in the past, and would like to explore that more as well. I'm very lucky to have built the digital presence I have now, and I want to continue democratizing jewelry to people who want to tune in to what I find astounding and beautiful.
P: What is one dream piece you hope to own in the future, whether to wear or just to keep?
LH: This is another long list that keeps growing longer, but I would jump at the chance to own a Castellani micromosaic brooch. There was a Jean Després bracelet I regret not buying at one of the Metropolitan Pavilion fairs ages ago. A perfectly smooth Hemmerle bronze or copper ring with a sugarloaf cabochon sapphire would also be top of my list.
I also want a kunzite from the original Pala mine in San Diego.