By Arthur Touchot

For centuries, skulls and other wonderfully macabre symbols have adorned watches to remind us – if the objects themselves didn't already do so – of the inevitability of death.
Skull-shaped pocket watches first became fashionable in Europe during the 16th century, when social elites began surrounding themselves with reminders of their mortality, and death remained a popular theme with clockmakers, appearing in automatons during the 18th and 19th century to count down the hours. How terrifying!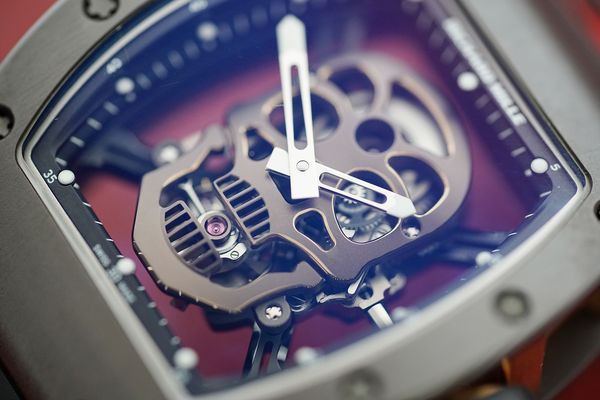 Personifications of death assumed a more of a passive and decorative role in wristwatches during the 20th century, but the motif is once again popular with contemporary makers. Richard Mille's fascination with death first became apparent in 2013, when the high-end watchmaker gave modern millionaires their own memento mori, the RM 52-01 Skull.
A limited edition tourbillon wristwatch, the aptly named "Skull" is not shy about its subject, placing it front and centre of the watch's design. The skull's position isn't accidental, of course.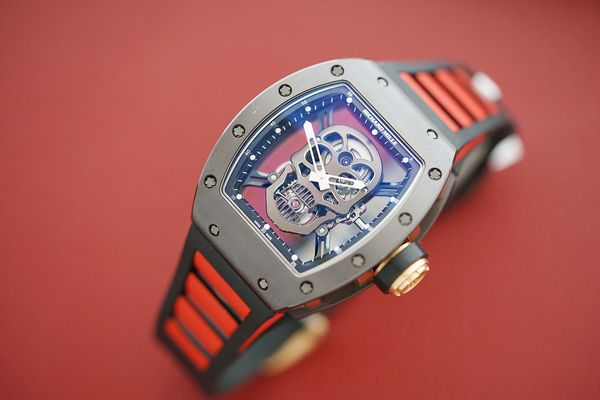 Made from grade 5 titanium and skeletonized to partially reveal the movement, the skull acts as a central bridge holding the movement in place, and it looks good doing it. The watch's main feature is hand-bevelled and finished with a subtle brown PVD coating. Between the skull's upper and lower jaw is one of the watch's most tantalizing details, a small jewel which belongs to the movement's tourbillon cage.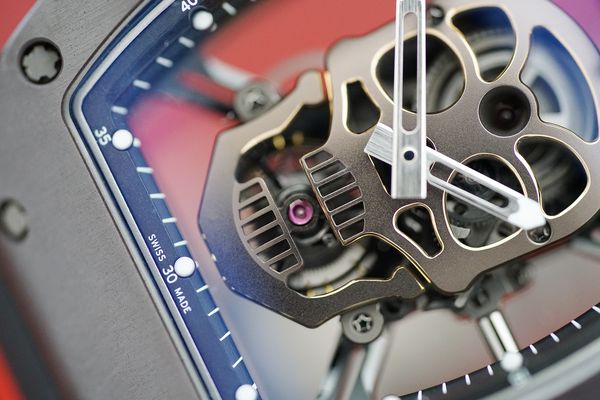 Featuring a free-sprung balance wheel, a fast rotating barrel, and a power reserve of approximately 48 hours, the manual-winding Calibre RM052 is a formidable movement, made by complications specialist Renaud & Papi in the Vallée de Joux.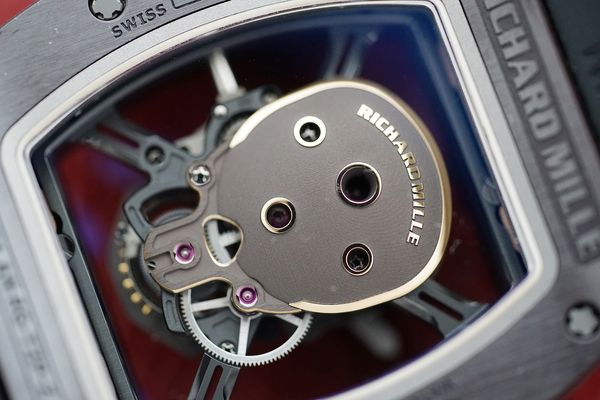 One of the company's most eccentric watches, the "Skull" was immediately popular with Richard Mille's young and affluent clientele when it was launched in 2013. Several variations have since been released, each one made from one of the brand's favourite and exclusive materials.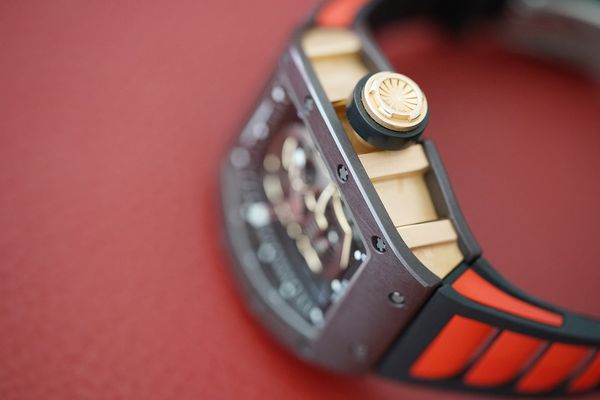 The present example is immediately recognizable as one of six pieces made for the Asian market. The combination of titanium, pink gold, and ceramic, which is unique to that version of the RM 52-01, is extremely elaborate – even by Richard Mille's standards – pleasing to the eye, and results in a unique wearing experience unlike any other RM. Because the case middle is made of pink gold, the watch feels quite heavy on the wrist, which only adds to the feeling that you're wearing something pretty special and unique.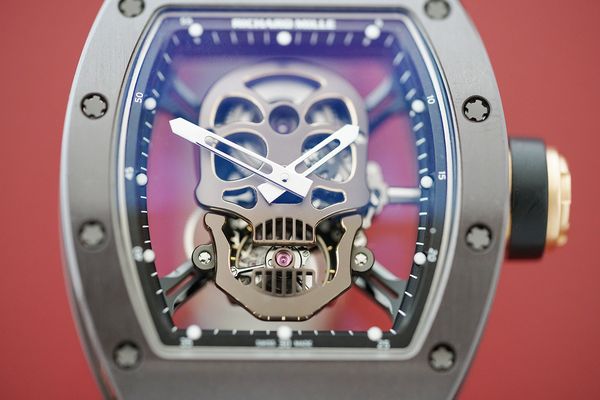 Because the RM 52-01 Skull is impossibly difficult to obtain, the present example (the first to ever appear at auction), is one of the most highly anticipated watches from The Hong Kong Watch Auction: SEVEN.

Fore more information on the RM 52-01 or to see other highlights from The Hong Kong Watch Auction: SEVEN, please browse the online catalogue.