At Galerie BSL at The Salon Art+Design, "Dynamic Landscape" by François Mascarello is a five-meter screen that associates stucco and straw marquetry. Image © Galerie BSL
Now in its seventh year, The Salon Art+Design features over 55 leading art and design galleries from 11 different countries. With architect Lee F. Mindel, FAIA, we look at a selection of favorites from his short list and learn more about what makes these works so special. The Salon is now on view at the Park Avenue Armory through 12 November.
The opportunity at The Salon is to become the eternal student. The purpose of our tour is to share what the artists and galleries explore through their work. — Lee F. Mindel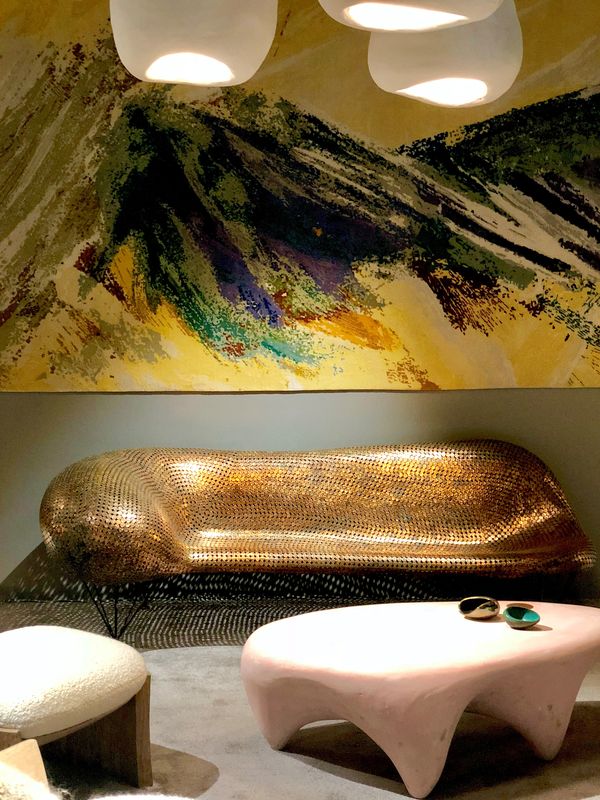 Image © Lee F. Mindel
R & Company
Johnny Swing, Unique Penny Couch, 2018
"I was so impressed by this Johnny Swing bench, made entirely from welded pennies. The floor of the Standard Hotel is in these pennies as well, and a similar Johnny Swing piece made out of quarters sat in the lower level of the Seagram Building for many years. He's a very interesting designer who can make these sumptuous curves out of hard currency. He made hard currency soft, which I think is beautiful."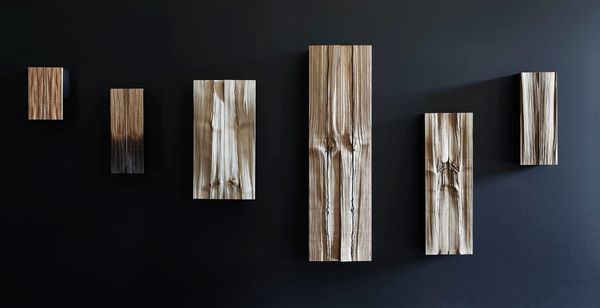 Image © Sarah Myerscough
Sarah Myerscough
Peter Marigold and Tadanori Tozawa, Cleft Series, 2018
"Out of London, I'm so impressed by the rawness and beauty of this work—made from all different species of Japanese wood. The series is actually a collaboration between Japanese craftsman Tadanori Tozawa and young British designer Peter Marigold. They envisage this as a forest of cabinets.
"What's so interesting is when you get those wonderful traditional processes of making, which we see here with clefting—where the wood is physically pulled apart so you get a feeling for the natural material, combined with more conceptual approaches. You're bringing old tradition and contemporary design together."
One theme that stood out was the surprising use of materials — things are not what they appear. You can use one material to get at the essence of another one, exploring its qualities in-depth.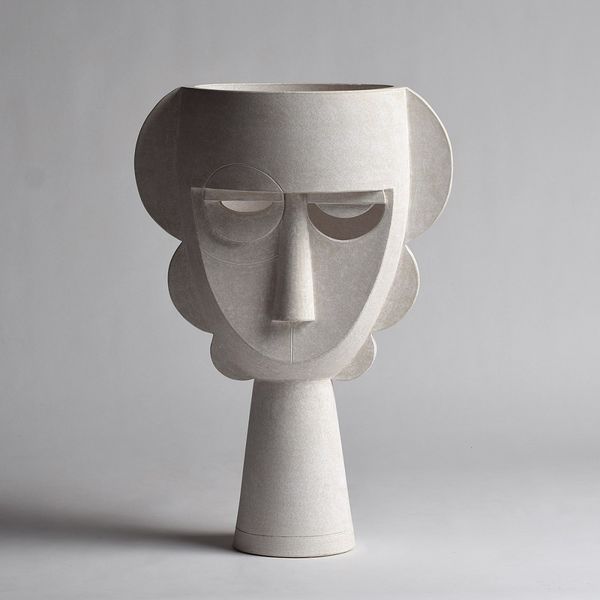 Image © The Future Perfect
The Future Perfect
Eric Roinestad, Ceramic Stoneware, 2018
"Based in New York and San Francisco, The Future Perfect has carved out a whole new category in the world, and we're so grateful for their ongoing innovation.
"We spoke to the Los Angeles-based artist Eric Roinestad. His pieces are ceramic but almost appear to be made from stone or plaster. They combine Primitivism and refinement in a way that is extremely unique. He's inspired by African masks and the Bauhaus costumes of Oskar Schlemmer, who was hired by the school's theater workshop after working in sculpture."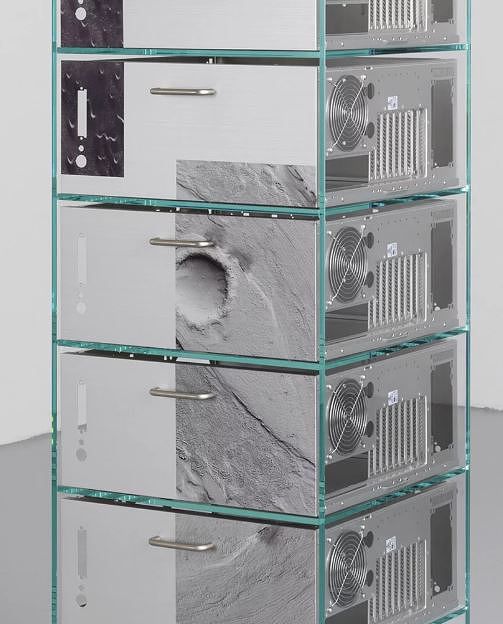 Image © Giustini/Stagetti
Giustini/Stagetti
Formafantasma, Ore Streams, 2017
"I think we can say the Italians own Futurism; they predict the future, and the future is right now. At Giustini/Stagetti's booth, we find three designs from recycled parts from the Ore Streams series by Formafantasma. Based in Amsterdam, this pair of young Italian designers is already highly acclaimed by museums, critics and collectors, and they have just been nominated for Designer of the Year by the Design Museum, London.
"The collection is inspired by new ways of recycling and applies previously used glass and electronic waste to luxury design. Formafantasma executes this in a way that's extremely elegant, combining ethic, aesthetic and precision in the tradition of Fontana Arte."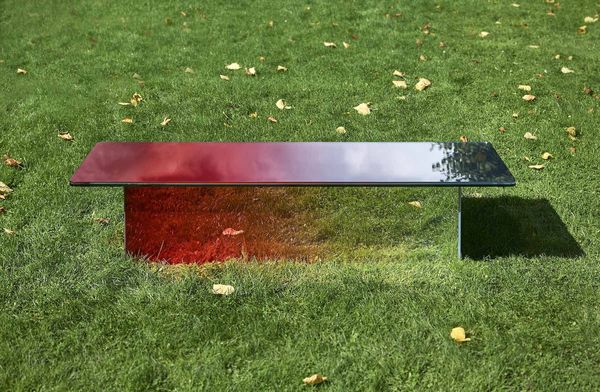 Image © Galeria Maria Wettergren
Galeria Maria Wettergren
Germans Ermičs & Iskos-Berlin, Presence - Absence, 2017
"In exploring the relationship between architect and cabinetmaker unique to the Danish tradition, Dansk Møbelkunst is a gallery that champions the refinement of woodworking from this nation. Maria Wettergren, a former gallerist at Dansk Møbelkunst and now independent curator and proprietor, has taken that spirit and translated it to contemporary design—and not just from Denmark.
She's expanded to works that seem to appear and disappear, like this glass table exhibited at the Salon. At Shelton Mindel, we've had the pleasure to work with Maria to create another version of this table for a Swedish client in the Nordic tone of a disappearing blue sea."
I think what differentiates Phillips as both a partner of this event and as an auction house is their more refined iteration of things and their exploration of provenance and authenticity. It's no accident we find them supporting the Salon, which is why I'm supporting the Salon.
Read more about this year's edition of The Salon Art+Design.