One of eleven dye-destruction prints from Marcos López Tristes Tropicos, 2003-2012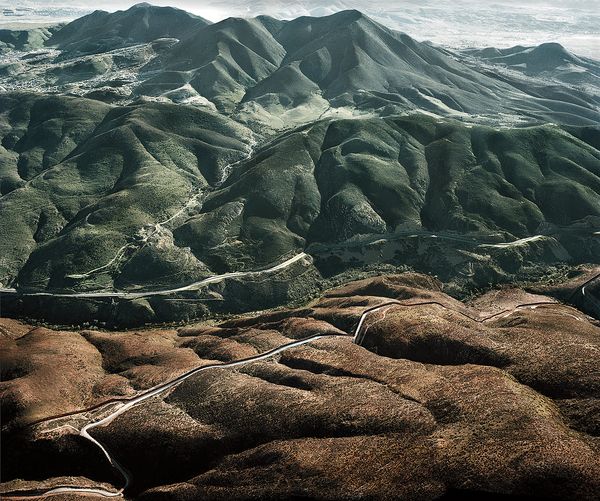 Pablo López Luz San Diego - Tijuana XI, Frontera USA-Mexico, 2015
Pablo López Luz started photographing the Mexico-US border in 2014. Over four helicopter rides, he documented 2,000 km of land from both sides, covering the territory between San Diego and El Paso. For this project, López Luz was interested in the border wall as the main narrative element behind the photographs, reflecting his continued preoccupation with man's relationship to the landscape.

Seen above, San Diego - Tijuana XI, Frontera USA-Mexico, 2015, was taken from the US side. Almost 50 million people cross this border between Tijuana and San Diego each year, making it the busiest land-border crossing in the world. Yet López Luz presents it void of human presence. The subliminal mountains fill the frame with seemingly endless swathes of green and brown, divided by a thin line, as if it has been drawn on the landscape. Rather than emphasizing the border as an area of conflict, the artist aims to reinterpret this man-made line by stripping everything else away to focus on the physicality of the landscape.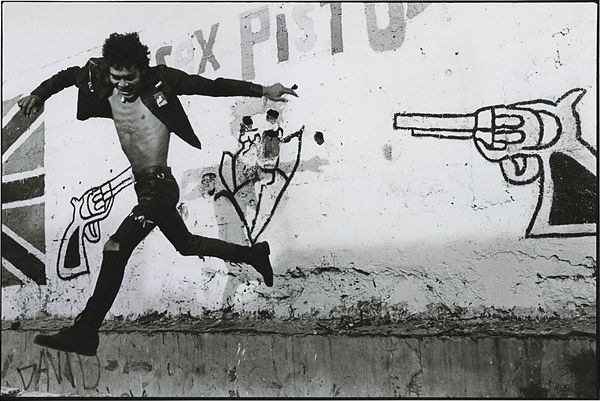 Pablo Ortiz Monasterio Volando Bajo, Mexico, 1988
"Mexico is a post-apocalyptic city. It has resisted the final harbinger, including the devastating earthquakes of 1985, overpopulation, contamination worse than any human thought humans could withstand, and deepening, ever-growing misery. The country tried to enter fully into the twenty-first century without having resolved its sixteenth-century problems."
— Jose Emilio Pacheco The Last City, Twin Palms 1995
After studying economics at the Universidad Nacional Autónoma de México, Pablo Ortiz Monasterio took up photography at Ealing Technical College in London in the 1970s. Working in the photojournalism tradition, he has produced photo essays on specific subjects — indigenous tribes, campesinos and fishing communities — as well as experimental digital and audiovisual projects. He is the co-founder of the Consejo Mexicano de la Fotografía and the Centro de la Imagen and has been featured in solo exhibitions at MoMA, Palacio de Bella Artes, Mexico City and the Centro Português de Fotografia, Porto.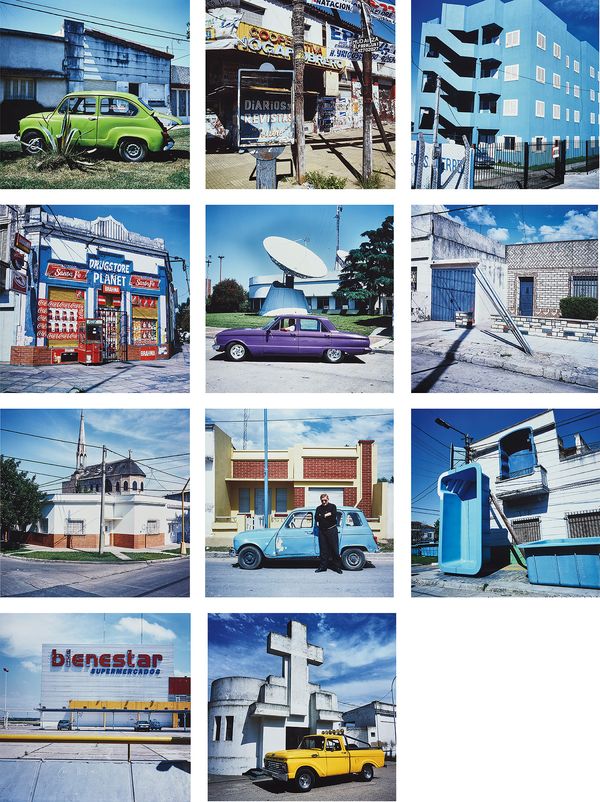 Marcos López Tristes Tropicos, 2003-2012
In 1982 Marcos López received a grant from the Fondo Nacional de las Artes and abandoned his engineering studies in order to dedicate himself fully to photography. In Buenos Aires he came into contact with artists from other disciplines and participated in various projects encompassing video, advertising photography and magazine work. His work has been exhibited internationally, including the Museum of Photography, Charleroi and ICP, New York. His work is held in many institutions including Museo Nacional de Bellas Artes, Buenos Aires and Museo Reina Sofía, Madrid.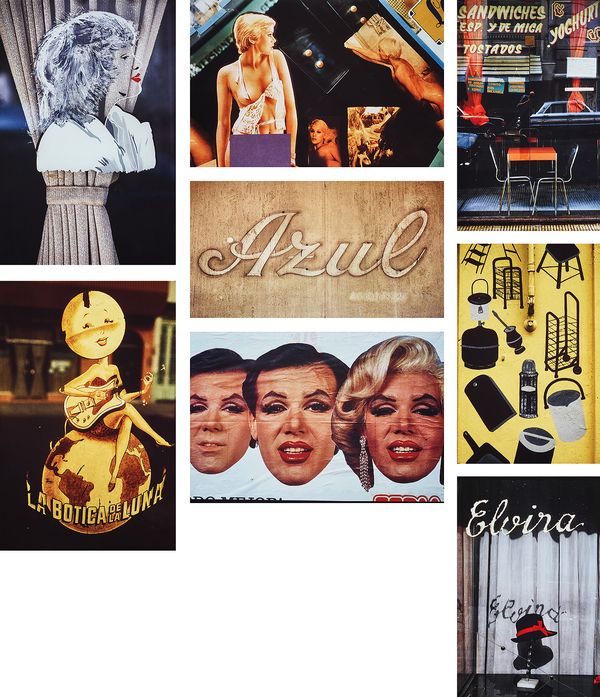 Facundo de Zuviría Estampas de Buenos Aires, 1986-1992
Facundo de Zuviría explores the urban landscape in his photography. De Zuviría has received multiple awards, including the prestigious Konex Award in 1992 and again in 2012. His work has been exhibited worldwide, including the Museo Amparo, Puebla and the ICP, New York. His work is held in numerous collections, including the Fondation Cartier, Paris and the Museo Nacional de Bellas Artes, Buenos Aires.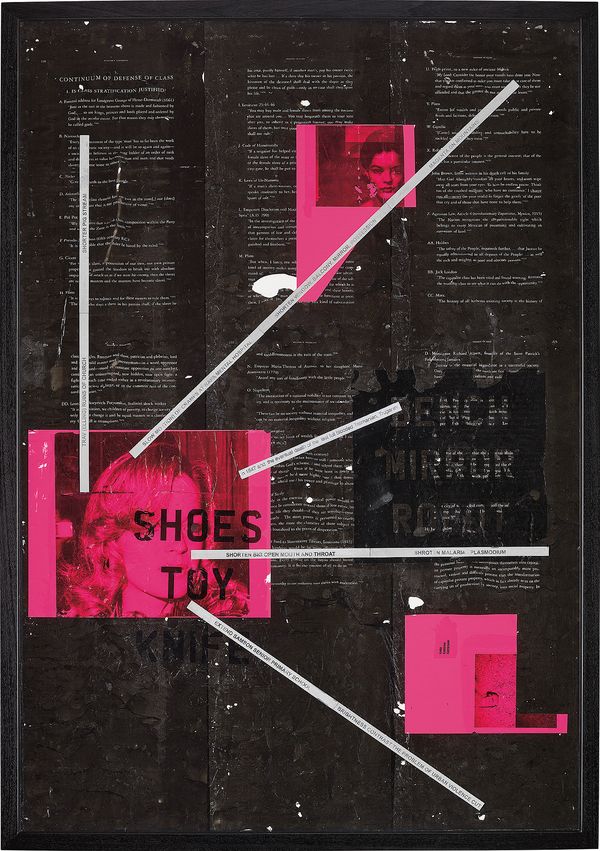 Nicolas Franco Pink Romy from City of Women, 2016
Over the last 10 years, Nicolas Franco has examined the diverse ways in which history has unfolded. A number of Franco's projects involved reproducing photographs and transferring appropriated images from one medium to another. In Pink Romy, seen above and coming to auction in our November Photographs sale, we are confronted with fuchsia images, layers of text and angular metallic lines. The pink-painted photographs of Romy Schneider are laid over an excerpt from William T. Vollmann's book Rising Up and Rising Down. The portraits are connected by gray lines of aluminum with typed streams of text. The highly edited elements emerge from a thick layer of paint, and through these various elements, Franco interrogates traditional ways of seeing.

Nicolas Franco's photographic process incorporates the re-appropriation of existing images and transferring them from one medium to another. His work has been shown internationally, including Museo Nacional de Bellas Artes, Santiago, Museo de Artes Visuales, Santiago and Museo del Barro, Asunción. In 2010 he was awarded the Pollock-Krasner Foundation Grant.