Katherine Lukacher with a group of KAWS screenprints
Simultaneously "unbound" from print catalogues and traditional auction house categorizations, UnBound is a new type of sale presenting modern and contemporary artworks, editions and photographs—available exclusively for bidding online. Our debut edition weaves through genres and narratives including twentieth-century examples of Abstract Expressionism, Pop Art and Minimalism as well as contemporary forms of Arte Povera, portraiture, interior painting and printmaking.
Among the sale's highlights, KAWS' No Reply, a complete set of 10 screenprints, presents a classic example of the American artist's fascination with cartoon characters (here, SpongeBob SquarePants), while Mark Flood's rainbow-gradient Tundra Hoof Print is a beautiful, early example of the artist's lace paintings. Ron Gorchov's Music from 1976, which hails from his series of unique, saddle-shaped paintings he has been creating for nearly forty years, has been in the same private collection for the past four decades.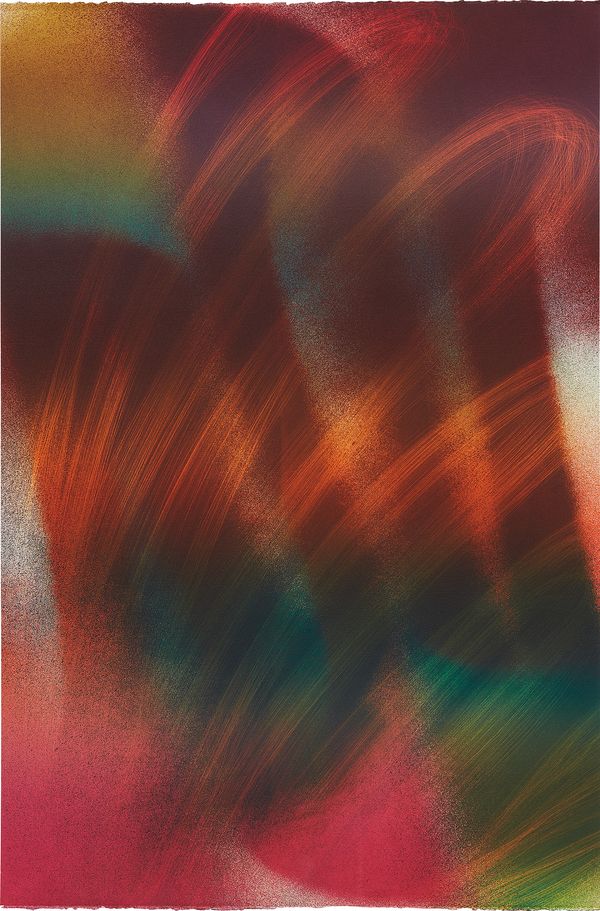 Katharina Grosse Untitled, 2007
Of the auction's works created in the last decade, Katharina Grosse's Untitled is a unique and stunning work on paper that demonstrates her ability to entrance viewers with surreal imagery. The artist is perhaps best-known for expansive, site-specific installations—most recently in her project at Fort Tilden beach, Rockaway!, she employed a similarly psychedelic palette in enveloping abandoned buildings with spray paint.
This week, we spoke to Katherine Lukacher, Head of Online Sales for Phillips, about these and other highlights, the advantages of buying art online as well as her interests outside of the auction world.
Phillips: From a curatorial perspective, how did you approach Phillips' first ever stand-alone online auction?
Katherine Lukacher: The first Phillips online-only sale is titled UnBound in reference to the sale as unbound from the restraints of a printed catalogue as well as unbound across multiple genres and medias. I aimed to source works that represent a very livable aesthetic. I wanted to include some works by "master artists" like Agnes Martin and Josef Albers; however, in terms of price range, I wanted the works to be affordable so I decided to focus on their editioned prints, which allow a collector to acquire more art historical works.
The current interest in collecting across diverse time periods and art historical movements is also very strong, allowing a collector to develop an interest in certain visual aesthetics which may be represented across modern artists as well as emerging artists.
P: UnBound has a blend of modern, post-war and contemporary works. What are your favorite pieces in the sale from the 20th century?
KL: I like both the 1965 Elaine de Kooning work on paper and the 1954 Jane Wilson painting. These are two women who I think were overlooked during their respective time periods.
Read more: 'Back in Ascendancy: Jane Wilson' >
I aimed to source works that represent a very livable aesthetic.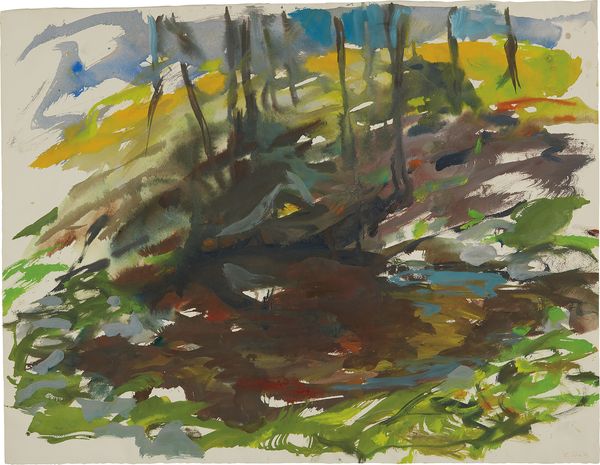 Elaine de Kooning Catskill Woods, Study II, 1965
P: Are there advantages to buying art in an online auction and how does this compare to buying from in a live auction?
KL: Buying online allows you to really contemplate a purchase and gives you the ability to decide if it fits into your collection. By watching the auction over a number of days, one can make more conscious decisions rather than a snap judgment. We have been seeing that our online bidders are seeking works which possess high art historical and aesthetic value across all price points.
P: Outside of Phillips, what do you do to relax and decompress?
KL: I am a member of the Whitney young contemporaries group and I love to attend their very elegant events. By organizing interesting trips to museums and artist's studios, the group offers you a very special kind of access to listen and observe the personalities of wonderful curators and artists.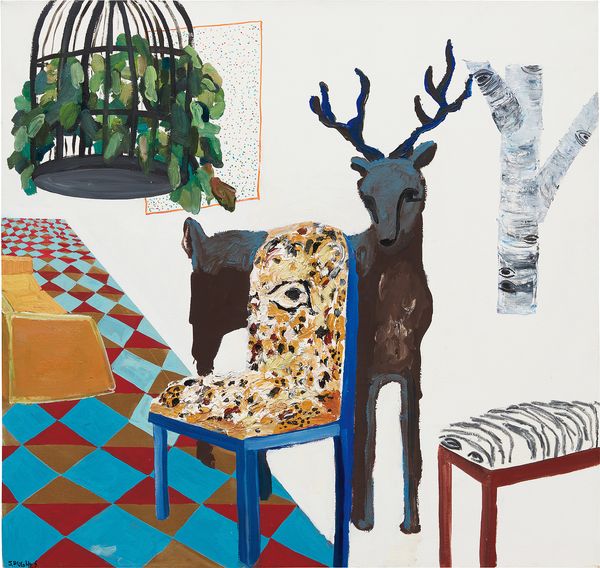 Shara Hughes Deer, 2006
P: Did you always want a career in art? If you weren't working in the art world, what else would you want to do?
KL: I would want to be an archaeologist. I love a historical and cultural mystery, solving a puzzle. I think that is why I like researching art with a history. My father is an art historian at Vassar College and my mother is a textile historian and worked in historic preservation, so I guess the study and protection of art has always influenced myself and my twin sister Julia, who is the Associate Director of Communications at David Zwirner.
Bidding in UnBound is now open through 2pm EDT on Tuesday 30 October.