Marc Newson 'Zenith' chair, 1998 (detail)
Aluminum has been at the core of Australian designer Marc Newson's practice since the 1980s, when he began experimenting with the light and malleable metal. He used it to make his first major work, the 'Lockheed Lounge', in 1988. His intention was to cover the lounge in a single piece of aluminum, but he found that he was unable to manipulate the material in the way that he wanted and was forced to hammer many small sheets of metal onto the fiberglass body. The seams and rivets on the 'Lockheed Lounge' betray Newson's material limitations, but they show him working towards the ideals of fluidity and speed that can be found in his later work.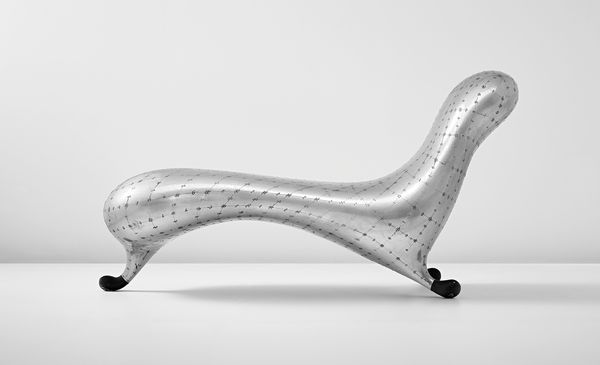 Marc Newson Lockheed Lounge, circa 1990. Fibreglass-reinforced polyester resin core, blind-riveted sheet aluminium, rubber-coated polyester resin. Sold for £2,434,500 at Phillips London in April 2015.
Newson found the solution to his aluminum troubles when shopping for his dream car — an Aston Martin DB4 — in the early 1990s. He looked at a DB4 at Bodylines, a classic car restoration shop outside of London, and was struck by their expert aluminum forming. "The quality of their work was incredible," Newson says. "They could produce the metallic forms I'd been thinking of when I did the 'Lockheed Lounge', but didn't know how to achieve." He used Bodylines to revisit his 'Orgone' and 'Event Horizon' furniture, making special edition runs of the works out of smooth aluminum.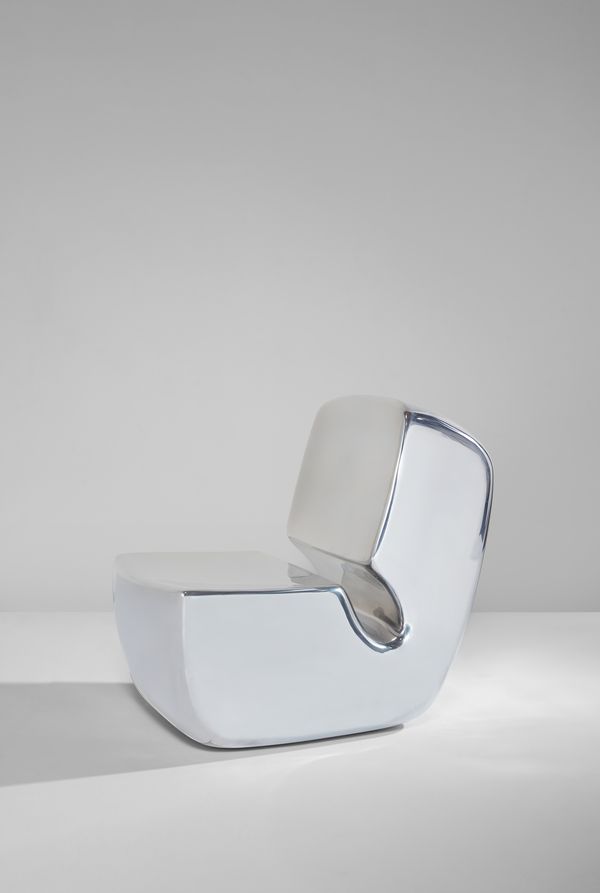 The 'Zenith' chair was produced in an edition of eight by Pod Australia. For this work, Newson used high-end car manufacturing technology to achieve a sleek seamlessness. Though it was made half a century after his dream car, the 'Zenith' shows Newson using light metal to manipulate mass and line in a way that echoes the buxom DB4.
Newson continues to favor aluminum in his industrial and furniture designs, and the 'Zenith' chair represents a crucial shift in his engagement with the material.