Image © Heidy Cabrera (Armadillo Group of Artists)
One Drop is an international non-profit organization created in 2007 by Cirque du Soleil's founder Guy Laliberté. At the core of its mission is access to safe water, sanitation and hygiene as a transformative force to improve the living conditions of some of the world's most vulnerable communities. With a clear objective of delivering long-term impact and sustainability, One Drop finances water access programs while bringing a unique "Social Art for Behavior Change" approach to all its projects.
Providing Access Is Only the Beginning
One Drop works with several international and local executing partners to support governments in reaching the United Nation's Sustainable Development Goal 6 to ensure access to water and sanitation for all by 2030. Over the past decade, One Drop has financed 13 international development projects in the water sector. With Cirque du Soleil as its founding partner, One Drop leverages everything they've learned from the global creative phenomenon to design community-inspired social art programs based on local cultures and beliefs to drive behavior change and make a collective dent in the global water crisis. One Drop collaborates with hundreds of artists from around the world to help them bring change to their communities.
This year, One Drop is celebrating ten years of facilitating sustainable access to safe water for people around the world. Its work has been recognized internationally by several renowned institutions and received important accolades, including the prestigious United Nations-Water Best Practices Award in 2015.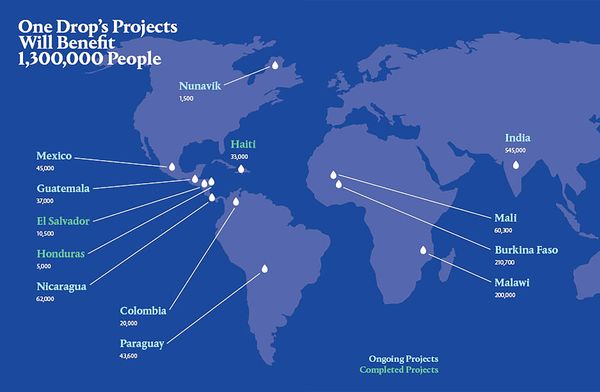 Why the Cause of Water?

Projects Supported by the Auction: Latin America
Today, approximately 36 million people are living without access to safe drinking water in Latin America and the Caribbean, which is almost equal to the entire population of California.
The funds raised for Art for One Drop will benefit One Drop's life-changing work in Latin America, namely through its Lazos de Agua program, a multi-stakeholder partnership with the Coca-Cola Foundation, FEMSA Foundation and the Inter-American Development Bank (IDB). The Lazos the Agua Program is centered on Social Art for Behavior Change and will help transform the lives of more than 200,000 people by 2021 in Mexico, Guatemala, Nicaragua, Colombia and Paraguay through sustainable access to safe water and sanitation.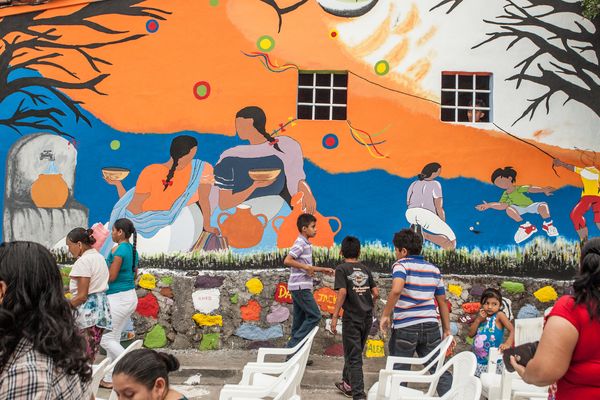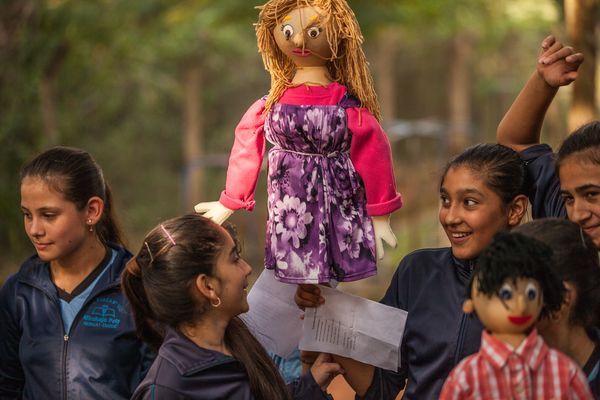 Recent One Drop projects in Central America and Paraguay © One Drop
What Is Social Art For Behavior Change?
At the core of One Drop's approach to sustainability is Social Art for Behavior Change, an innovative model that integrates a systematic and evidence-based process taking into consideration the community's behavioral determinants (contextual, psychosocial and technological) as well as its cultural and artistic references to create locally-inspired social art programs. These programs are meant to encourage positive behavior change towards access to safe water, sanitation and hygiene and empower the community members with the ultimate goal of ensuring the sustainability of the projects.
The tools and products that are developed result from a co-construction and co-creation process with the participants and the local artists. All the artistic products are inspired and rooted in the local culture and delivered in the local languages.
More Than Building a Well
To demonstrate the long-term impact of the projects that One Drop fosters, here are few tangible examples of what the Lazos de Agua program is accomplishing in collaboration with local governments and partners:
— In Nicaragua, 27 piped water systems are being built or rehabilitated to provide safe water for homes in the municipalities of Waslala and Waspam. This initiative will ultimately reach 12,500 people who will also participate in social art for behavior change activities such as: presentation of a play, creation of mosaic murals and short films.
— In the state of Guanajuato in Mexico, up to 65 water supply and sanitation systems are being built or improved, reaching 45,000 people who will also participate in social art activities focusing on water-related issues.
— In rural communities and small cities in Paraguay, up to 15,000 homes will benefit from improved water access and sanitation, and the social art activities are being developed in partnership with 4 local groups of artists.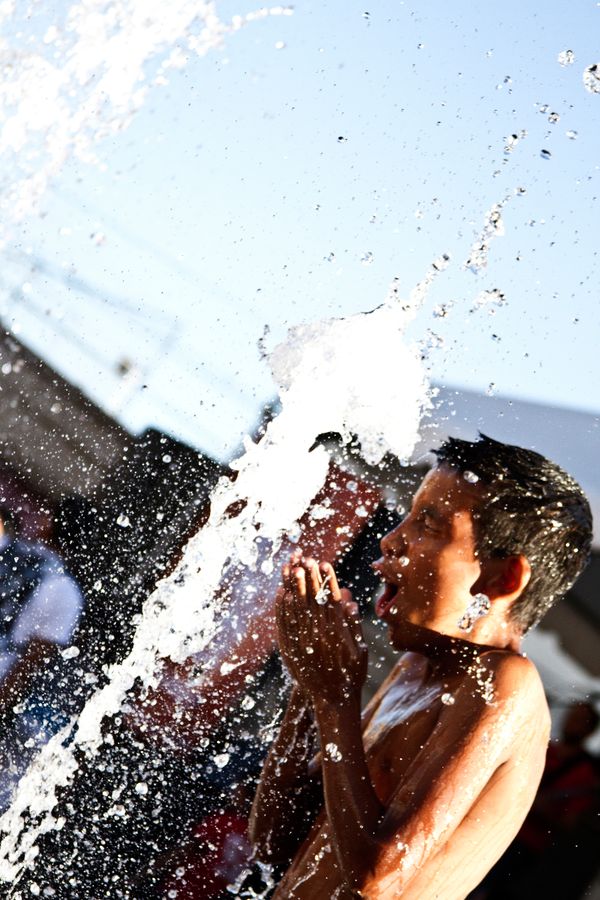 Art for One Drop
This September in New York, One Drop has teamed up with Phillips to present a charity art auction that will benefit One Drop's safe water initiatives in Latin America, namely through the Lazos de Agua program.
Under the direction of renowned curator and critic Philipp Kaiser, this highly anticipated auction will feature 50 of the most renowned artists in the contemporary art world including Carol Bove, Gabriel Orozco, Nicolas Party, Ugo Rondinone, Christopher Wool and many more.
To learn more about the initiative, read our interview with Guy Laliberté and browse artworks in the sale.