Phillips: Have you always been interested in art?
Guy Laliberté: Yes, but when I started collecting art, my approach was more instinctive. I first started collecting Antique Asian pieces, and then Primitive art and artifacts. But about four years ago, I decided to become more active as an art collector. In fact, I challenged myself to learn as much as possible in a short period of time. Since then, I have met with a great number of artists, curators and art dealers with whom I have a lot in common.
P: How did your approach change over time?
GL: It is such a fascinating world, so, of course, over time it became an overwhelming passion and I wanted to learn as much as I could. Eventually, I started working with Kimberly Chang Mathieu, who is now my art advisor. My approach then evolved to a more rigorous one. I spent lots of hours in museums, galleries and art fairs all around the world to meet with artists and really look at their works. By educating myself this way, I was able to get a better understanding of the art world and of an art collection.
P: Being an artist, do you have a different process as a collector?
GL: I think that being a performance artist myself, I might have a slightly different approach to art collecting. I enjoy spending time with people who are passionate about what they do, so I enquire about the artists' projects, the evolution of their practice, their inspiration...and then I buy the artwork if I like it. That way, my collecting approach becomes more meaningful and insightful.
I look for reliquaries, statuettes and also fire-breathing figures, a reminder of what I was doing when I started Cirque du Soleil 34 years ago.
P: What do you like to collect?
GL: I collect mainly contemporary art but I also appreciate primitive art, originating mainly from Africa. These pieces have social significance and impactful messages; they are aesthetic, but also possess a spiritual essence.
I look for reliquaries, statuettes and also fire-breathing figures, a reminder of what I was doing when I started Cirque du Soleil thirty-four years ago.
P: Where is most of your collection displayed? Do you have a lot of your works at home?
GL: I love surrounding myself with art and I feel very lucky to be able to do so. But I also want to share it, so exhibiting my collection publicly has always been important for me.
This is why, in addition to loans to museums, the collection is also shown at the exploratory contemporary art space Lune Rouge—Art Projects Ibiza, which attracts international visitors and offers the community the opportunity to discover the works of established as well as emerging artists either from my collection or from partner galleries.
It's my way of giving back...
P: Where is your favorite place to see art?
GL: I like to see art in places where people are living, working, creating...I believe that institutional collections feed the imagination of those exposed to it. In all of my companies, artworks have always been displayed for the benefit of everyone.
P: Why is art important?
GL: Art is very powerful and can be used to change the world in a positive and impactful way. This was one of the initial ideas behind One Drop. We engage in bold initiatives and use art to ensure the sustainability of our water projects. Our approach also involves Social Art for Behavior Change programs and has received several world-renowned awards including the prestigious UN-Water Award for Best Practices and the International Water Association's Innovation Award.
P: What has been the inspiration for creating Art for One Drop?
GL: One Drop is a young organization: we just celebrated our 10th anniversary in 2017. But we keep accomplishing more year after year and we try to get everyone on board. Our fundraising initiatives focus on untapped target audiences that bring new resources and awareness to the cause of safe water access.
So, two years ago, when my art advisor Kimberly and I started discussing how my interest in collecting and my philanthropic projects could benefit one another, we reached out to Phillips. The response was fantastic! There's immense generosity in the art world. Everybody was eager to engage and give back. With this in mind, we approached artists, who generously joined in, motivated by the same desire to do their part.
I started doing some research and quickly realized that water was at the source of almost every issue facing the world today.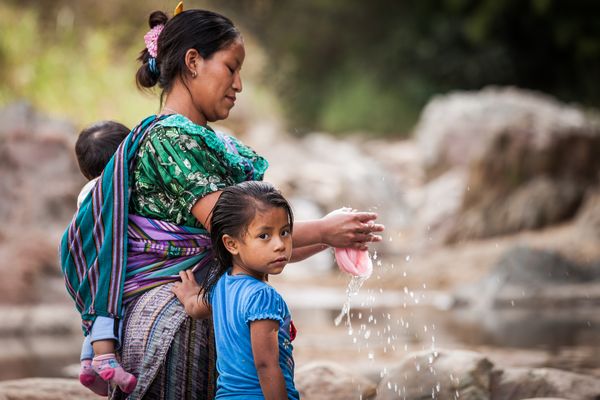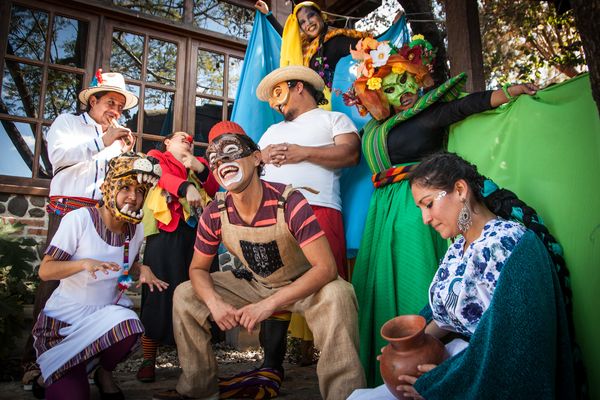 Photographs from the One Drop field visit to Guatemala, December 2015 © One Drop
P: What do you hope One Drop will accomplish through an event such as this one?
GL: I hope that the event will raise awareness for access to safe water through a major fundraiser that will allow One Drop to increase its capacity and continue to transform lives in Latin America, Africa, India and all around the world. Art for One Drop will definitely be a major milestone in One Drop's history.
P: Of all the causes in the world, why did you choose water?
GL: One Drop started to take shape when I was thinking of how to celebrate Cirque du Soleil's 25th anniversary. In the context of these celebrations, I wanted to take this opportunity to look forward and pursue our dream of making the world a better place.
I started doing some research and quickly realized that water was at the source of almost every issue facing the world today, whether it was poverty, health, education, food security or economic development. Addressing water-related issues meant having an impact on many levels. I saw water as a transformative force. There was also this one statistic that really struck me at the time: A child died every 8 seconds from a water-borne disease. This triggered my decision to embrace the cause of access to safe water.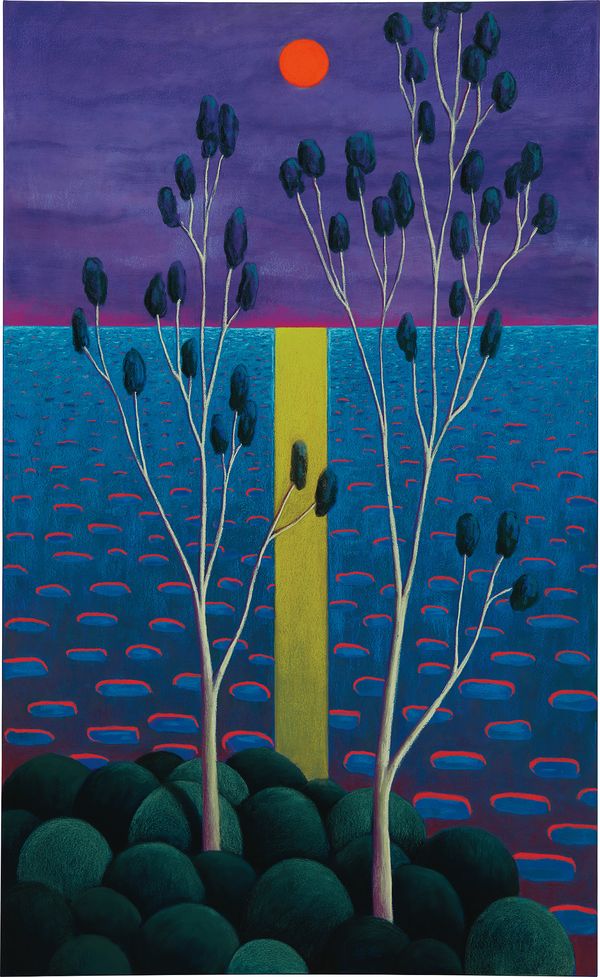 Nicolas Party Sunset, 2018. This work will be offered in the Art for One Drop auction on Friday 21 September.
P: If you could say a few words to the artists who generously donated an artwork for the Art for One Drop auction, what would it be?
GL: 200,000 Thank Yous! That is the number of lives we are aiming to transform through our ongoing projects in Latin America.
It's amazing that such renowned artists have graciously accepted to join us in this one-of-a-kind initiative. Needless to say, none of this would have been possible without their generous donations, the precious collaboration of the galleries, the involvement of all those who have joined us in making this project a reality and, of course, the art collectors who will purchase the works and then allow even more people to gain access to safe water.
Art really has the power to transform the world...