Sally Mann The Last Time Emmett modeled Nude, 1987
It's always been my philosophy to try to make art out of the everyday and ordinary…it never occurred to me to leave home to make art.
— Sally Mann
American photographer Sally Mann is best-known for her famed body of work, Immediate Family, which documents her three children, Jessie, Emmett and Virginia, in an array of scenes at their home in the foothills of the Blue Ridge Mountains in Virginia. With photographs spanning forty years, she has amassed an intimate and expansive oeuvre that explores family and the American South.
At Phillips, we currently hold the top two world auction records for Mann's work. In our upcoming Photographs sale on 4 October 2018 in New York, prints from both her Immediate Family and Deep South series will be on offer—including Jessie at 5, 1987, The Last Time Emmett modeled Nude, 1987 and Modest Child #2, 1990. Mann's photographs highlight a heightened maturity in her subjects that defies their age, creating a tension between the push of childhood and the pull of adulthood. While her work initially came under public scrutiny for its intimate subject matter, at the root of it is a family album filled with the stories, memories and moments that define Mann as a mother and photographer. These commanding photographs continue to evolve decades later as a powerful and timeless body of work.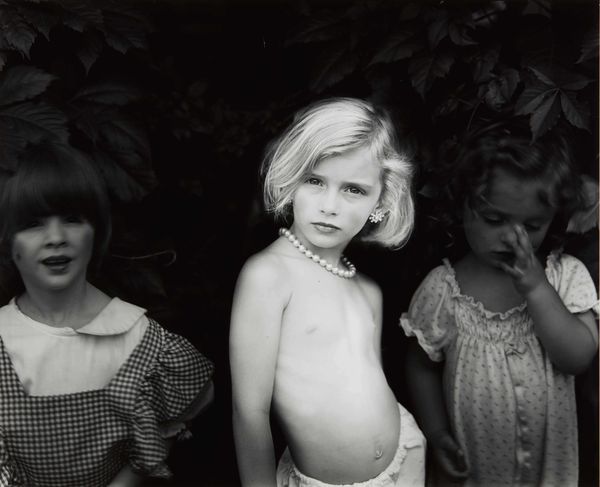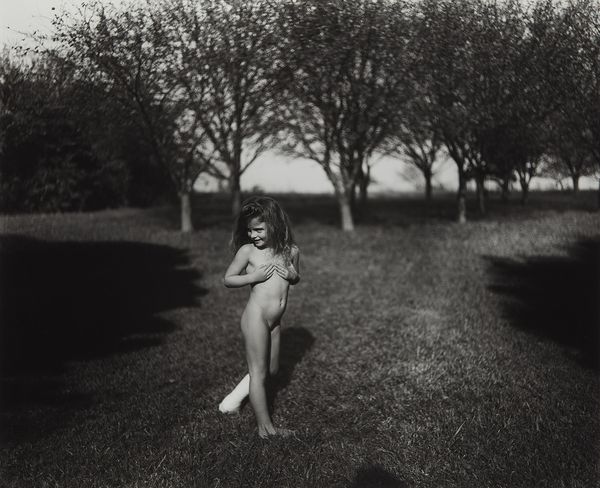 Above: Sally Mann Jessie at 5, 1987 and Modest Child #2, 1990
One of the things my career as an artist might say to young artists is: The things that are close to you are the things you can photograph the best. And unless you photograph what you love, you are not going to make good art.
Untitled from Deep South, also included in our Photographs sale on 4 October, documents the landscape of the South that Virginia-native Mann has captured throughout her career. Her use of glass plate negatives in creating these photographs, a technique widely used in the nineteenth century, beautifully mimics themes of historical legacy explored throughout the series.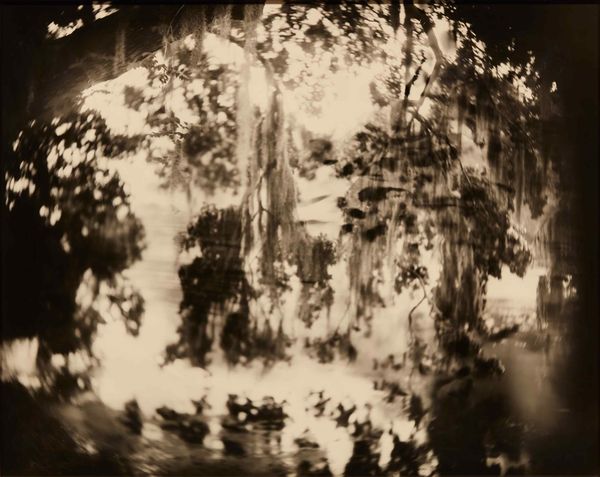 Sally Mann Untitled from Deep South, 1998
The first major survey of her work, Sally Mann: A Thousand Crossings, opened this spring at the National Gallery of Art, Washington D.C., and is now on view at the Peabody Essex Museum, Salem, 30 June-23 September. The exhibition will continue on to The J. Paul Getty Museum, Los Angeles; The Museum of Fine Arts, Houston; Jeu de Paume, Paris; and High Museum of Art, Atlanta.
Phillips is proud to be a sponsor of Sally Mann: A Thousand Crossings at the Museum of Fine Arts, Houston, from 3 March to 27 May 2019. Featuring some 125 works—including many not previously exhibited or published—the exhibition is a sweeping overview of Mann's artistic achievement.