Battersea Power Station, lit chimneys at dusk © Art Night London
Now in its third year, Art Night is an annual contemporary arts festival that transforms London for one summer night. This year's edition, centered on the concept of home within the urban landscape, is curated by London's Hayward Gallery with participation from contemporary artists, curators and local institutions. Artworks and pop-up performances will appear in over sixty locations spanning the South Bank to Battersea Power Station.
Prior to the event—free and open to the public from 6pm to 6am BST on Saturday 7 July—Art Night curators caught up with our specialist Simon Tovey about his most-anticipated installations, favorite pieces of outdoor art and how to bring art to the public.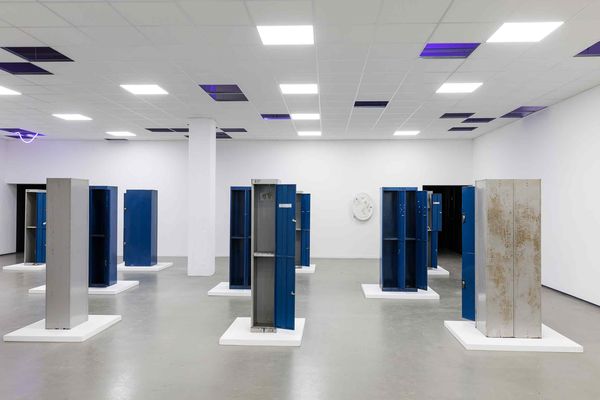 Participating artist: Prem Sahib Balconies, installation view, Kunstverein, Hamburg, 2017. Photo Fred Dott. Courtesy of the artist and Kunstverein Hamburg.
Art Night: Which projects or events are you most excited for at this year's Art Night program?
Simon Tovey: I am super excited about Jeremy Deller's musical performance, This Place. I greatly enjoyed listening to him in conversation with Ralph Rugoff, Hayward Gallery Director, in April at Phillips Berkeley Square as part of the Art Night program. I am also looking forward to seeing Charlotte Colbert's film projection, Wandsworth Road. I loved her recent work, Benefit Supervisor Sleeping, 2017, which pays homage to Lucian Freud's masterpiece and the wonderful Sue Tilley who Phillips was lucky enough to host as part of a collaborative event a few years ago.

AN: You've just concluded your summer London Day and Evening Sales at Phillips. Do you feel like there are any particular thematic links between your sales and Art Night 2018? This year's themes include 'home', 'urban landscape', 'night-time' and 'unusual spaces'.
ST: The themes for Art Night's 2018 program give rise to ideas of identity, culture and our personal journeys within these landscapes. The art created in celebration of these interactions is a vicarious experience that guides people through these passages. I love the way in which art can do that. Working at an auction house, we look at art on a constant basis; however, nothing is better than watching people react to the works hanging on display during a sale week. Surpassed only by the moment that someone recognizes their connection with an object which they cannot live without!
This year's themes give rise to ideas of identity, culture and our personal journeys within these landscapes.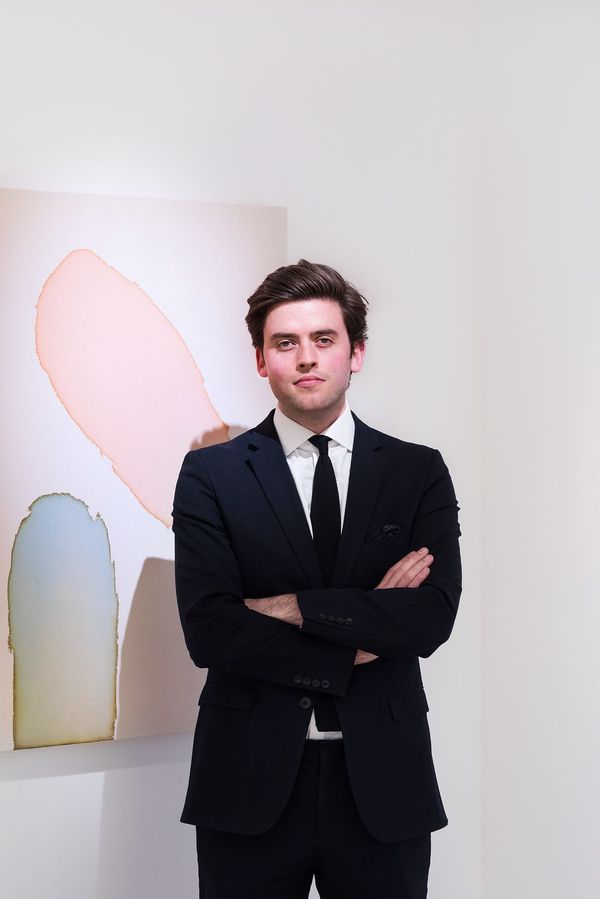 Specialist Simon Tovey pictured at Phillips Berkeley Square
AN: What is your favorite 'unusual space' in London and why?
ST: I recently went for a walk around Highgate Cemetery, resting place to both many known and unknown names. There is an astonishing beauty in the varied funerary architecture surrounded by magnificent trees and wildlife. Nestled within this extraordinary corner of London are thousands of stories of love and loss which gives pause to boundless reflection.

AN: What is your favorite piece of art that's not in a gallery?
ST: There is a beautiful Barbara Hepworth sculpture, Single Form, 1964, which stands by the lake in Battersea Park, very close to my home in London. Every time we walk past it, I stop to look at it. Invariably, it has people surrounding it, resting up against it or running the hands across its bronze surface. Like all of her work, it is at once both organic and yet man-made—like it's always been there, but somehow it's been meticulously crafted. I love the way in which people interact with it. For me, it takes me to St. Ives, in Cornwall, once home of the great artist herself, and also a place where I spend a great deal of time and that means a huge amount to my family.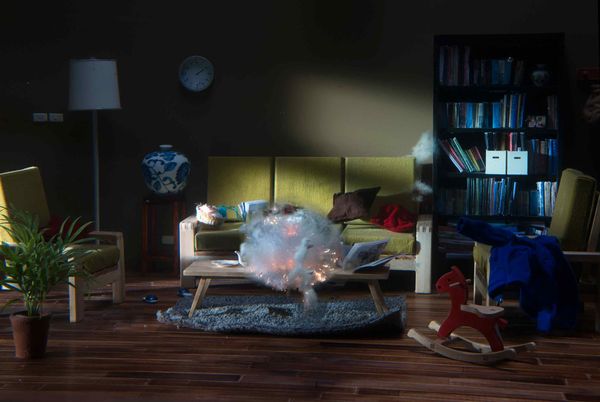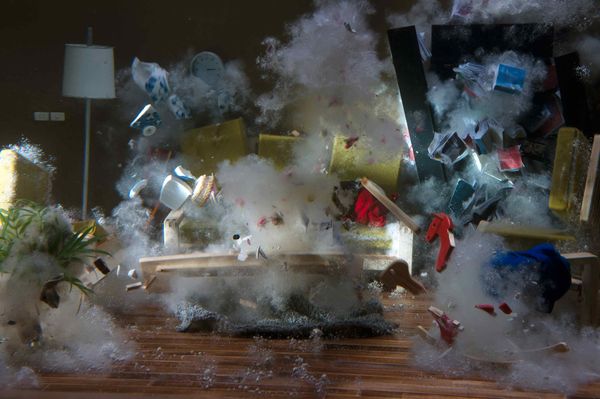 Participating artist: Yuan Goang-Ming Dwelling Moment II-III, 2014. Digital photograph. Courtesy of the artist.
AN: Our 2018 curatorial themes, outlined by the Hayward Gallery, are 'home' and the 'urban landscape' — what is your concept of 'home'?
ST: I suppose home might mean different things to different people — to some this could be physical bricks, mortar and the objects they surround themselves with. To others, it might be their family and loved ones who form a structure around their lives. For me personally, it's the landscape of familiarity filled with those people. London in its vibrancy; the west country with its rolling countryside; Cornwall and west Wales for sea air, dramatic coastlines and crashing waves! All of these concepts are united by the feeling of tranquility and security which they lend to those who identify with them.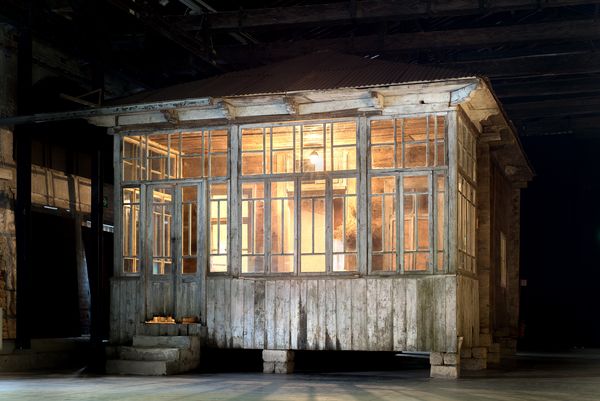 Participating artist: Vajiko Chachkhiani Living Dog Among Dead Lions, installation view, Venice Biennale, 2017. Photo © Sandro Sulaberidze. Courtesy of the artist and Daniel Marzona.
AN: Art Night and Phillips both follow the same ethos of making art accessible by staging public events and exhibitions. As a free festival, Art Night specifically works to make artworks more accessible through the use of outdoor and publicly-available space. In what ways do Phillips, as a contemporary-leaning auction house, find ways to democratize contemporary art and find new audiences?
ST: Part of our ongoing strategy is to constantly ask ourselves the question, "What does it mean to be a 21st-century auction house?" This is a good litmus test of any undertaking and helps us to think about those audiences we want to reach as much as those who already know about Phillips. Our auctions span a wide breadth, from New Now, which champions the new and interesting at a lower price point, to our Evening Sales, like those of last week, which present the most coveted works to market. The term 'auction house' is very fitting: we want to be a hub or a haven for those who are interested in art, in all forms, and we want to keep our doors open and accessible to anyone interested. This is why we have events and exhibitions as well as auctions, to provide this interaction to our followers. We love the ongoing education which comes from interaction and conversations through art.
For more information on this year's Art Night festival, visit their website and follow their Instagram for live updates.