By Eva Violante, Senior Specialist
Earlier this month, the Phillips Jewelry team had the honor of meeting emerging contemporary jewelry designer, Emmanuel Tarpin. He studied at HEAD, Geneva's distinguished school of art and design, before beginning an internship in the high jewelry workshop of Van Cleef & Arpels. Tarpin's natural talent was quickly identified, and he was offered a full-time job at the atelier world renowned for manufacturing premier quality jewels.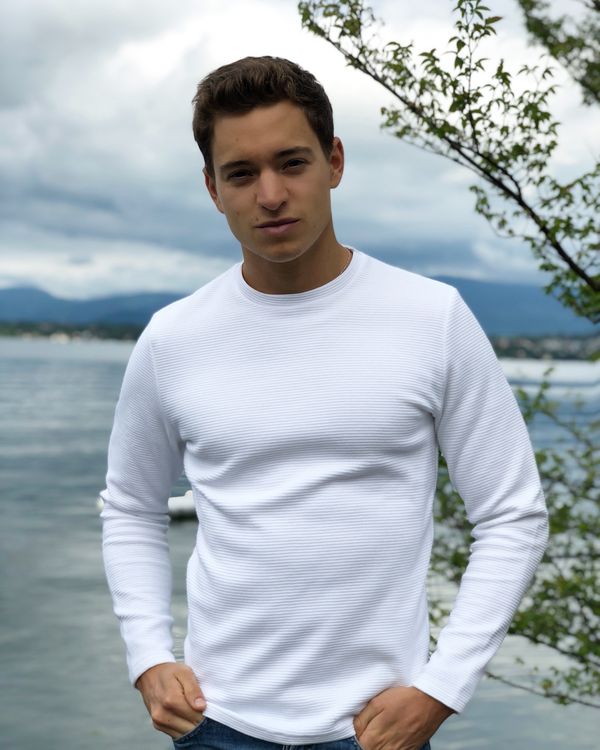 "I was very happy to work in the workshop of Van Cleef because I think it's very important to know how to realize jewels before designing them," recalls Tarpin. And design them he did. At the young age of 25, Emmanuel set out to give life to his own creations, establishing his eponymous brand in 2017 in Paris.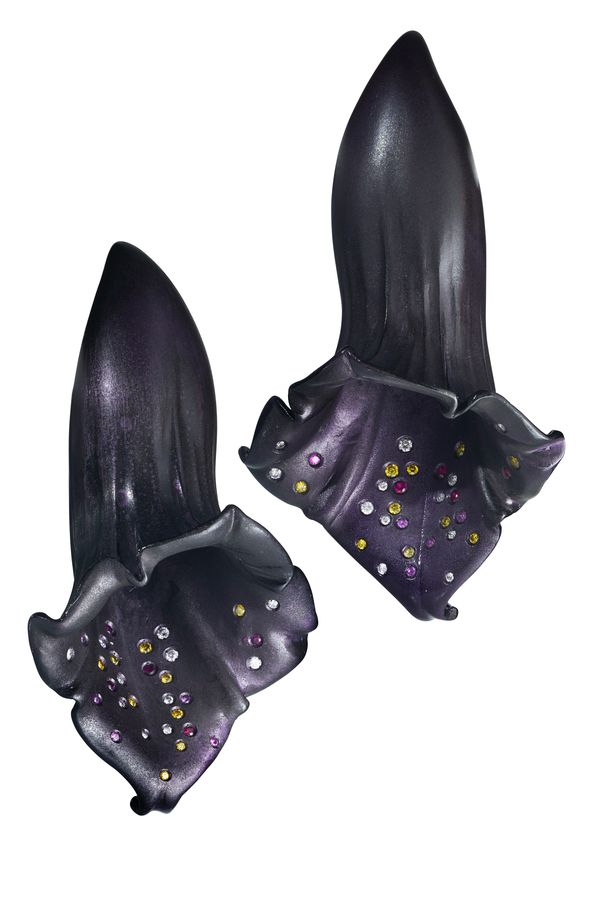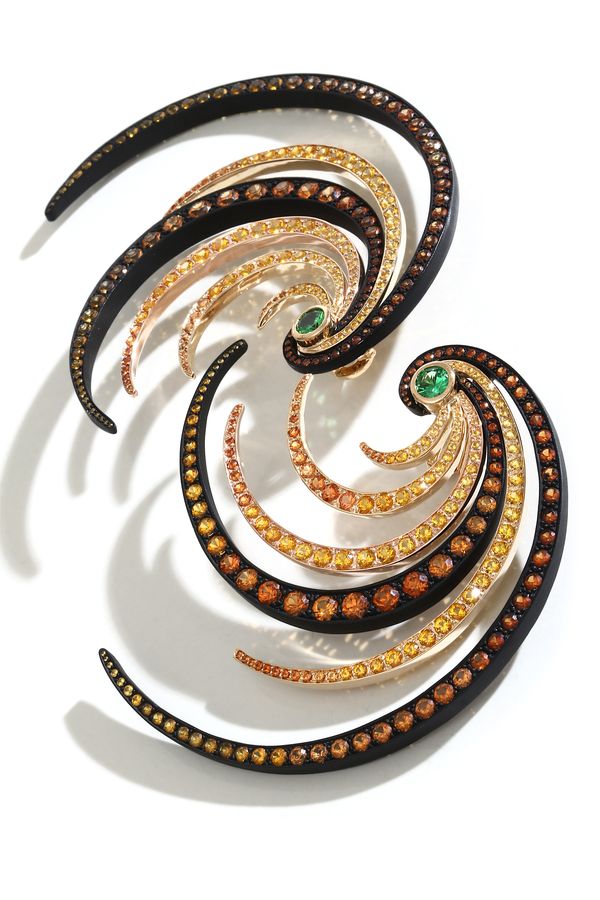 Inspired by British contemporary sculptor and land artist Andy Goldsworthy, Tarpin practiced sculpture for thirteen years. "I loved the idea of creating with my hands, but I always knew that it was about jewelry," states the designer. Aluminum is his signature medium. Lightweight and not easily corroded, the flexible material allows him to replicate the floral, shell and leaf shapes that excite him in nature with an incredible likeness.
Beyond Goldsworthy, who Tarpin credits for bridging the connection between art and nature, the jeweler also finds inspiration in the dramatic chiaroscuro of Italian paintings by Caravaggio and the uncertain three dimensionality of Kinetic art.
I draw every design. I choose, myself, every stone because I'm just crazy about gemstones and color.
— Emmanuel Tarpin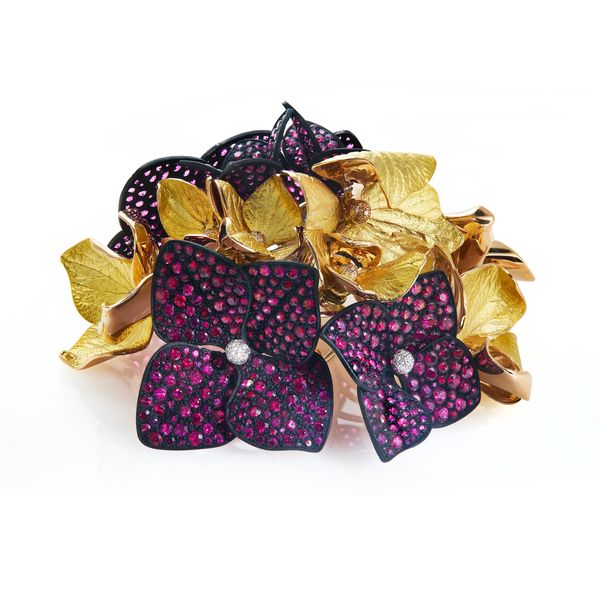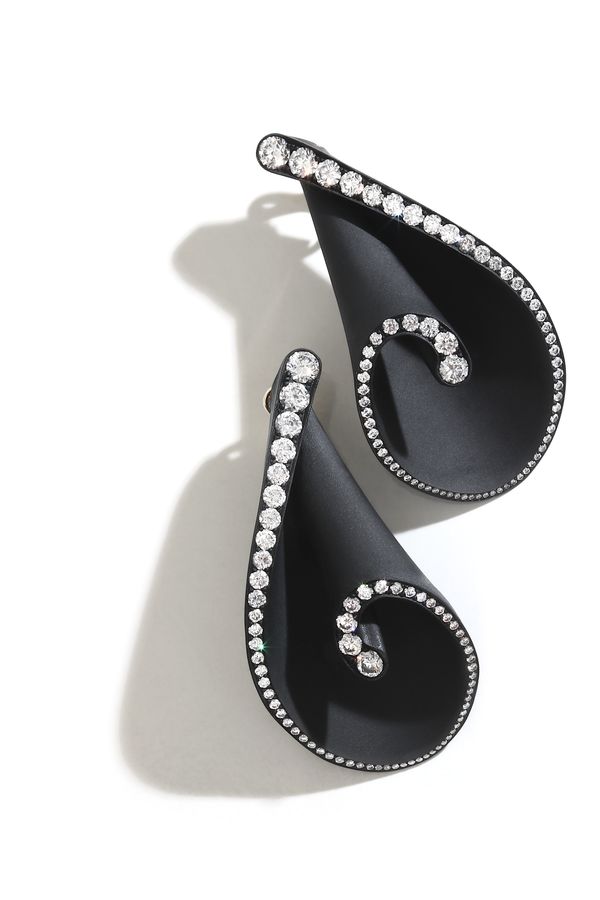 The composition, however, is a painstaking passion. "I draw every design. I choose, myself, every stone because I'm just crazy about gemstones and color. Texture is also extremely important to me. In every piece, I have to have a game of texture and color. For example, something shiny next to something matte—to play with each other."
Each Emmanuel Tarpin jewel is unique and takes several months to complete. His patrons are exclusive and find him by word of mouth, but the secret is out. At his first foray into auction last December, his geranium leaf aluminum and diamond ear pendants—pictured below—realized an easy $25,000 USD.