Robert Mapplethorpe Brice Marden, 1976 © The Robert Mapplethorpe Foundation. Courtesy Art + Commerce.
I am seeing my life as part of the struggle between man and nature. I know there is a possibility of some sort of union.
— Brice Marden
Spanning four decades, the prints by Brice Marden featured in our 2pm session of New York Editions & Works on Paper (lots 250-271) are a collection of the artist's most profound triumphs. Fertile ground for meditative mark-making and an emerging minimalist ethos, printmaking transformed Brice Marden as much as the enigmatic artist transformed printmaking.
The early experiment of Watsonville, 1963, announced Marden's forthcoming iconoclasm. Marden traveled with his sister-in-law, the folk singer Joan Baez, during the same year through the rolling hills of Watsonville, California's "artichoke capital." For him, this experience felt "like being in a Rothko." Discarding with the technicolor hues of more famous 1960s works, Watsonville instead arrived at a humble type of expressionism; energetic forms that quantified the sky, life and landscape within rectilinear shapes all collapsed into perspectival convergence. As most paintings, prints or drawings that would follow it, the early etching was a measured exploration of worldly experience.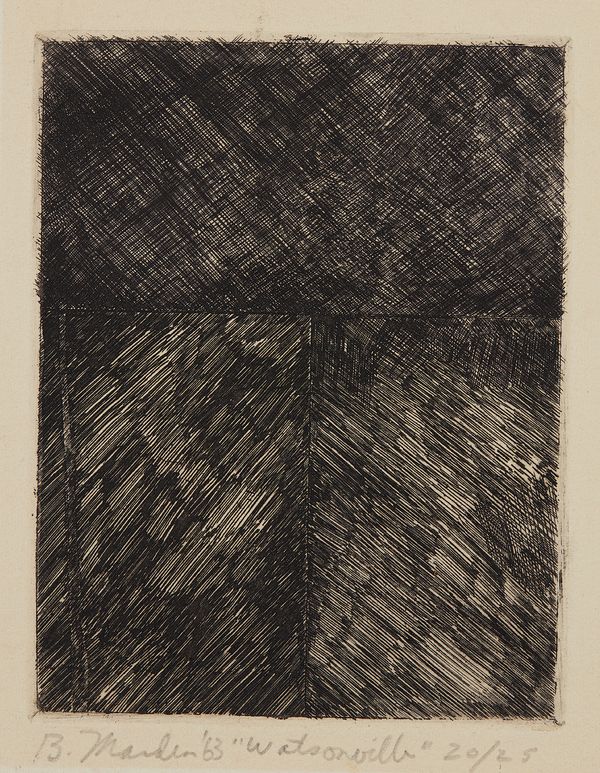 Brice Marden Watsonville, 1963
Transcendence—something like the boundless feeling of gazing upon an ocean's vastness—would define Brice Marden's printmaking. Sailing the Greek Isles during the early 1970s, he sketched Mediterranean landscapes endlessly. His Adriatics portfolio of 1973 was a paradox akin to ancient Greek ideology that considered earthly elements as immaterial forces. Those countless studies of landscape condensed into one mesmerizing and strikingly flat horizon, an homage to the cunning planarity and tromp l'oeil effects of ancient Mediterranean painting. Yet beneath Marden's block forms, as the screenprints Lana and Lana 2, 1966, both suggested, swirled seas of pure energy.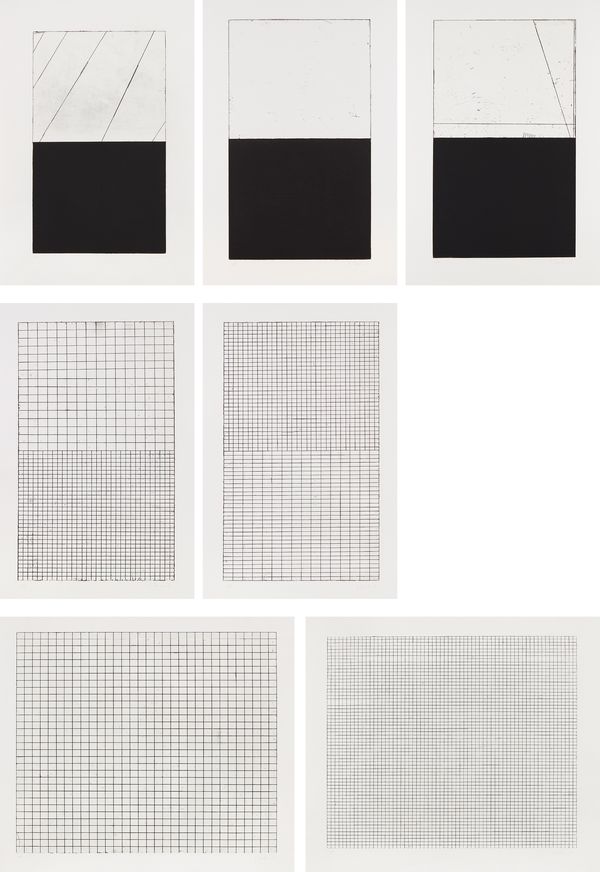 Brice Marden Adriatic, 1973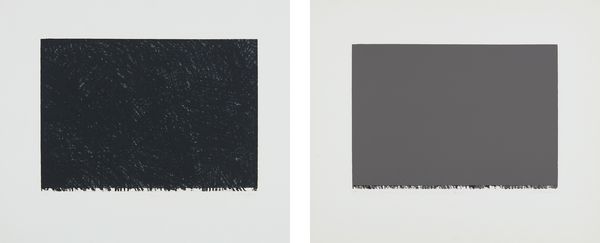 Brice Marden Lana and Lana 2, 1966
Printmaking provided Brice Marden with a portal into the organic; he described the process like a ". . . walk through the mud." His grids became a playground for happenstance and intervention. Etching for Parkett, 1985, abandoned mechanistic precision; each cell differed from the next with smudged lines or rogue interjections. He recalled works like this as an "...exercise in how much you can keep something the same when you make it look different."
It was after a deep personal crisis in the 1980s that Brice Marden found salvation within strict systems of image making that provided him with small pockets for expression. Studying Eastern calligraphy during a 1984 trip to Asia reunited him with his estranged family and announced a mature style that brimmed with the vitality seen in Etchings to Rexroth, 1986. Pastoral writing by Taoist poets was the template for works like Distant Muses, 2000, the print that caps this prolific portfolio of prints illustrating its artist's pensive, inner landscape.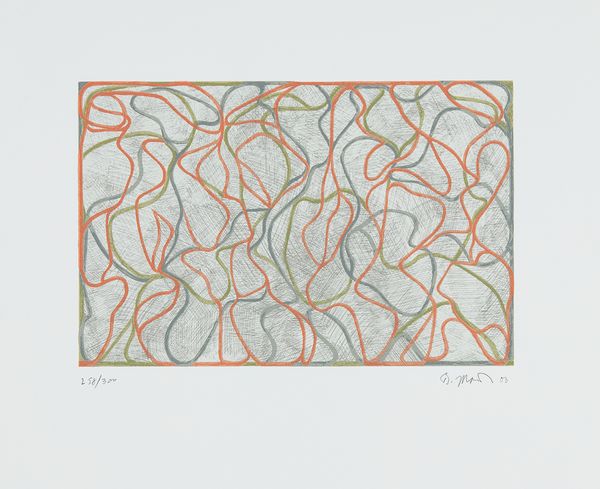 Brice Marden Distant Muses, 2000