Lauren Adriana Ribbon Ring. Sapphires, silver, diamonds and gold © Lauren Adriana, photographed by Richard Valencia
From auctions and exhibitions to exclusive interviews, sign up here to receive the latest news on Phillips Jewels.
Lauren Adriana, Jewels Now is the first major contemporary exhibition of jewels to be held at Phillips in recent years and marks the first public outing for these extraordinary pieces. Lauren Adriana is a leading voice in a new generation of fine jewelers. Her fiercely original vision, as well as her commitment to only the finest craftsmanship and gemstones, has assured that in less than five years she has made a significant mark on the jewelry world. Adriana's work redefines the relationship between art, design and jewels, and sets the tone for a new dialogue in jewelry for decades to come.
With the opening of this highly-anticipated exhibition—which travels from New York to London later this month—Sarah O'Brien, International Business Development Director for Phillips Jewels, sat down with our latest addition to the global Jewels team, Susan Abeles, Head of Department, Americas and Senior International Specialist, to celebrate the occasion and preview the year ahead.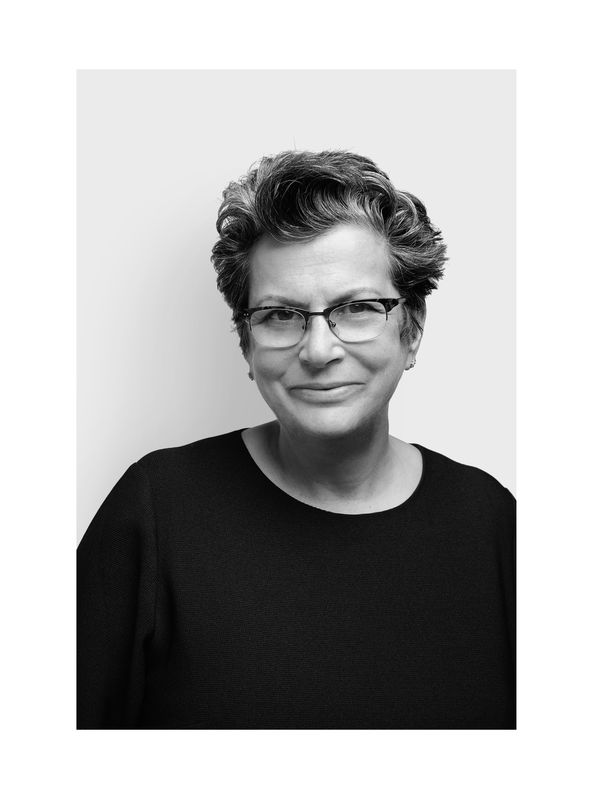 Sarah O'Brien: What excites you most about joining Phillips?
Susan Abeles: Phillips is forward-thinking — understanding the importance of established and present. We are an international auction house tapped into the pulse of the art marketplace, offering the finest works form the 20th and 21st centuries. I find this attitude and direction current and refreshing, and more in touch with where the art market is today. Working within this astute and richly diversified community, which shares this attitude, is catalyzing and challenging.
Lauren Adriana is an artist...Each of her works is singular; no two are alike.
SO: Our year in Jewels beings with an international selling exhibition of designs by renowned jeweler Lauren Adriana, dubbed by Vivienne Becker as the 'wunderkind' of contemporary jewelry design in the Financial Times. This is the first time Lauren has shown her work publicly. What do you think sets Lauren apart from other jewelry designers working now?
SA: Lauren Adriana is an artist—a phenomenal and talented artist. Her wearable sculptures are expressed through a colorful and spatial dialogue of gemstones, metals and woods. Each of her works is singular; no two are alike. Yet, what they share is their modern component, in contrast to traditional jewelers, who are just jewelers, and they draw from conventional natural, historic and romantic inspirations.
SO: Which Lauren Adriana pieces excite you most personally?
SA: I find all Lauren Adriana works exciting. Typically, I generally do not choose favorites; however, I am interested in how art speaks to me: the interaction, the message and how that message is communicated. Therefore, today, I am loving the XO bracelets. First, I am drawn to the color of the gemstones—their soft and warm palette dominated by earthy tones of browns, greens and reds, each matched in saturation and brilliance. I marvel at the allusion of how the large center stones are oval in shape and how Adriana makes them appear round by intentionally placing concentric bands of color, modulating the size of the stones to accomplish that feat.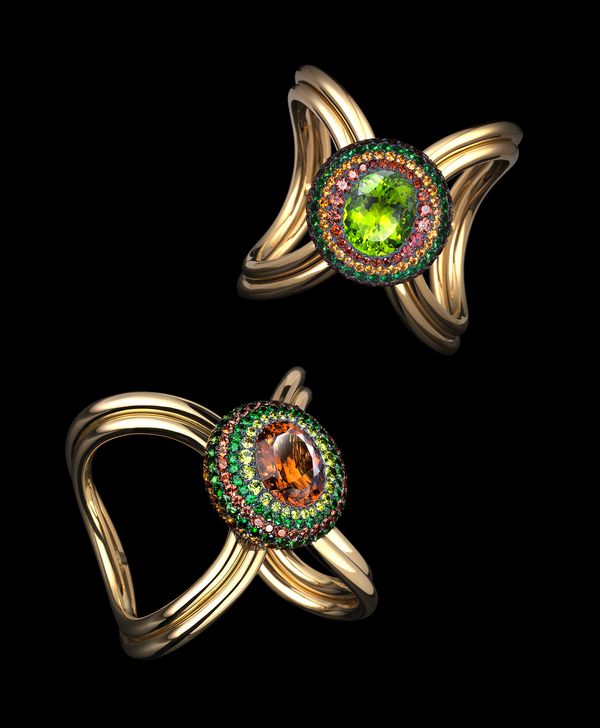 Lauren Adriana XO Cuffs. Peridot, tourmalines, spinels, garnets, silver and gold © Lauren Adriana, photographed by Richard Valencia.
It is interesting how the message of "XO" manifests itself. The "X," or kiss, is formed by a gracefully arched double line of gold band, as though someone has just laid a fluid gold "X" on ones' wrist and the figure conforms; hence the symbol for kiss is created. And upon this "X" sits the "O," or hug — the gem‐set portion of the bracelets which modulates both by design and by color, hue and tone, as the light refracts and reflects off of the gemstones, resulting in movement. Pairs of bracelets are identical, yet these are not; and the intention or meaning may be impetrated as a subtle difference of each embrace and encounter. This work of two bracelets is compelling and provoking, elegant and cerebral, playfully toying at the idiom of hugs and kisses...how could anyone not love that?
SO: We'll be hosting and live streaming a panel discussion with Lauren Adriana from our galleries at 450 Park Avenue on Monday 12 Match at 6 pm EST. Lauren will be joined by authors Lee Siegelson and Levi Higgs. What will be the focal points of that conversation?
SA: The title of this discussion is 'Jewels Now, Jewels Tomorrow: The Changing Landscape of Collectable Jewels'. We will be touching on what makes a jewel collectible, which pieces may be undervalued or under-appreciated, what collectors are seeking, the importance of design, signature and provenance and, lastly, the changing landscape of jewelry design.
Lauren, Lee and Levi will share their insights to these various questions and respond from their perspectives. It is our hope that conversations such as this one do take place more often, and Phillips is delighted to provide this educational and intellectual platform which prompts further thought and conversation.
SO: How do you envision this groundbreaking show influencing our upcoming year in Jewelry at Phillips?
SA: This exhibition exemplifies Phillips' commitment to embracing and presenting new artists as part of our community. Events such as this provide the opportunity to connect or reconnect with our clients who collect or enjoy buying jewelry. By keeping an open dialogue and maintaining a presence in the marketplace, clients will again associate Phillips with jewelry in the United States. We are delighted to announce that our first jewelry sale is scheduled for December 2018. The U.S. Jewels team looks forward to sharing this endeavor!
SO: Outside of contemporary jewels, what trend are you seeing right now with vintage and signed pieces?
SA: Beautiful and rare always sells well. The really important signed jewelry has continued to command strong prices in the secondary market. While the pool of vintage jewelry is finite, and in some cases shrinking, the value has remained the same.
Unfortunately, unknowing owners reshape and remodel older pieces into more wearable jewelry, thereby removing their value of signature and history. Jewelry houses such as Cartier and Van Cleef were responsible for assisting clients to make these modifications and thereby keep the value of signature intact.
Today, our lifestyle has changed and we live in a fast, more informal environment. Jewelry that can be worn day into night is the most favored and collected.
Cartier A Rare Diamond, Emerald and Onxy 'Double Panther' Ring. Sold for HK$600,000 in May 2017.
SO: Are there specific trends among gemstones we should be paying attention to?
SA: In the past ten years, we have seen the colored stone market increase exponentially in the fine quality category. Rubies, emeralds and sapphires have reached crazy prices. Similarly, the colored diamond market remains strong. Finally, we have seen a plateau in colorless diamond prices after we experienced a 20% drop in the past few years.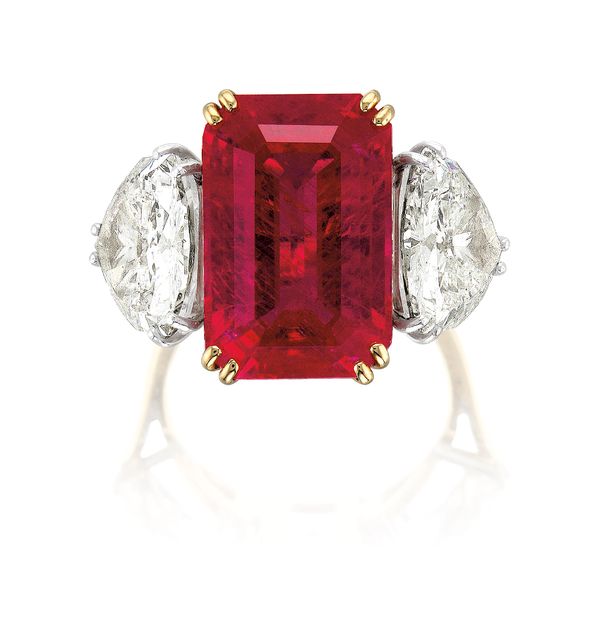 A Ruby and Diamond Ring, East Africa. Sold for HK$4,900,000 in November 2017.
It is worth noting that other colored stones, of significant size that exhibit rich color, strong vibrancy, without inclusions that are beautiful—such as tourmalines and spinels—have increased in value. Both the jade and natural pearl markets are slightly softer, with only the exceptional examples fetching strong prices.
SO: Are there any highlights from the auction year ahead that you can tease now?
SA: At the moment our cupboard is bare in New York. Yet my colleagues in Hong Kong have a phenomenal sale in May, and I understand that there will be something on offer for everyone. Please feel free to reach out and meet with us. We are available and would be delighted to provide evaluations and discuss the best options for clients wishing to sell their jewelry.