Robert Colescott George Washington Carver Crossing the Delaware: Page from an American History Textbook, 1975. © 2017 Estate of Robert Colescott / Artists Rights Society (ARS), New York, photo: Jean Paul Torno.
The Seattle Art Museum (SAM) premieres its major new exhibition, Figuring History, this month. Featuring three leading American artists—Robert Colescott, Kerry James Marshall and Mickalene Thomas—from three distinct generations, the show presents work that redefines history painting in a contemporary context.
The large-scale paintings are distinctive in style, subject matter and the historical movements they reference. Collectively, they critique—and ultimately retell—the narratives of history and representation through testimony centered on Black experience.
The history painting genre occupies a privileged place within the canon of European art. Beginning with representations of mythological, religious and literary themes, the most famous artists of the time were commissioned to commemorate pivotal historical events that defined national identities. These grand, large-scale works were displayed in ceremonial venues and celebrated the ruling class. Colescott, Marshall and Thomas all lay claim to the bones of the genre, but poignantly retell American history from a Black perspective, giving prominence to histories and individuals that have been erased or suppressed.
Robert Colescott, Les Demoiselles d'Alabama: Vestidas, 1985. © 2017 Estate of Robert Colescott / Artists Rights Society (ARS), New York, photo: Mark Woods.
Born in Oakland, California, Robert Colescott witnessed the Great Depression in his early years and later served in the Army during World War II. Several years of studies and teachings in France and Egypt following the war gave him an outside perspective and critical edge on the racial conflicts in the United States. The cartoon-like aesthetic of his earlier works takes to task celebrated milestones in the history of painting from Van Eyck to Picasso. A decade later, he applies his boldly expressive style to stories that weave the fate of ordinary individuals into the fabric of stories weighed down by the colonial past. He poses his subjects as observers, agents and narrators of an incomplete history in need of revision.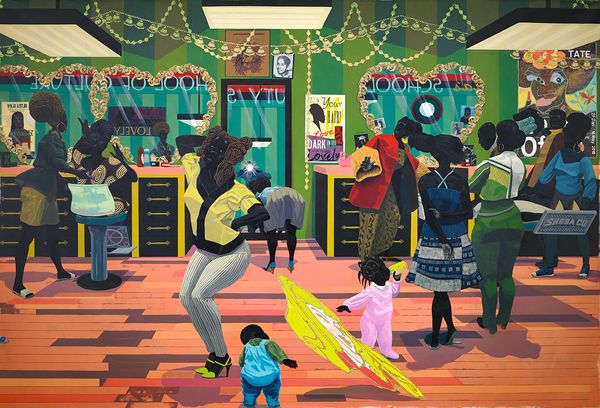 Kerry James Marshall School of Beauty, School of Culture, 2012. © Kerry James Marshall.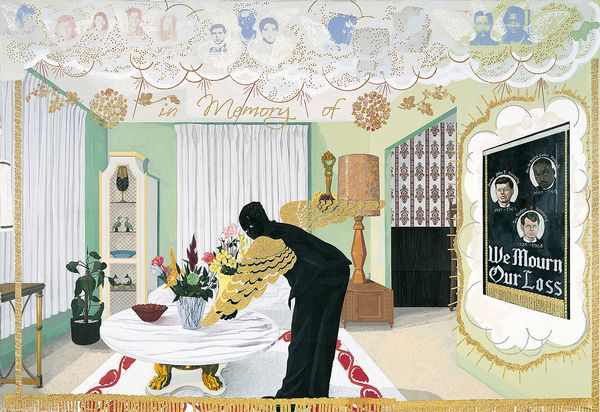 Kerry James Marshall Souvenir I, 1997. © MCA Chicago, photo: Joe Ziolkowski.
Kerry James Marshall was born in Birmingham, Alabama; he and his family moved to the Watts neighborhood of Los Angeles in 1963, a formative time and place for the artist, who now lives and works in Chicago. Marshall's commanding portraits and tableaux combine familiar representational forms, such as the portrait of the artist or the academic life-drawing class, with political references that frame deeply probing historical narratives.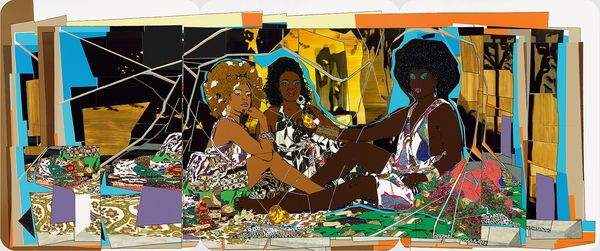 Mickalene Thomas Le déjeuner sur l'herbe: Les trois femmes noires, 2010. © Mickalene Thomas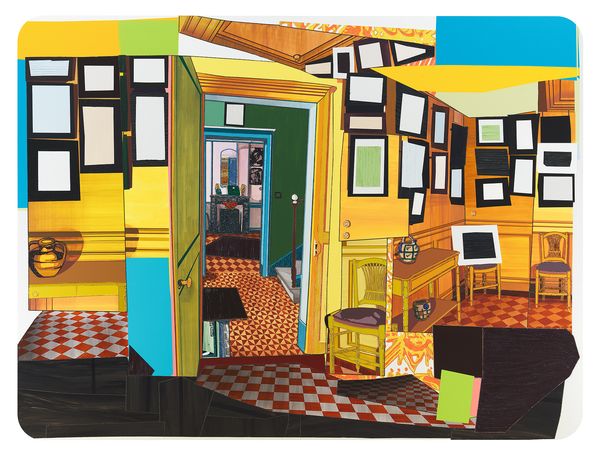 Mickalene Thomas, Monet's salle à manger jaune, 2012. © Mickalene Thomas
Mickalene Thomas' monumental portraits and nudes of women recall the odalisques and muses familiar from a long line of European art history. Her figures do not lend themselves to passive consumption but are powerful agents who confront us. Material culture and the aesthetics of ornamentation play a central role in her work as she inflects and reimagines Matisse's arabesques and quasi-cubist spaces through the aesthetics of contemporary fashion and style. The power dynamics shift profoundly as Thomas negotiates gender and sexuality through a contemporary female gaze.
Featuring loans from institutions and collections, as well as works from SAM's collection, the exhibition is on view at SAM 15 February through 13 May.