Monique Prieto Orange You Glad, 1995
For Michael and Sirje Gold, collecting art is both a passion and a way of life.
Highlighting our first sale of the season in New York is Property from the Collection of Sirje Helder Gold and Michael O. Gold. As bi-coastal art patrons, the Golds amassed a collection that represented both their excitement for emerging artists and dedication to promoting the arts.
The two began collecting almost immediately after their marriage in 1968, having met while working in the advertising industry in New York City. The birth of their special collection began with works by Sirje's fellow students at the Pratt Institute, gradually evolving into a diverse collection of sculpture, painting and photography that "talked to each one of us," as Sirje explained. In fact, it was their rapidly growing art collection that informed many of the architectural decisions the couple made as they built beautiful homes in Connecticut and Los Angeles, structures that were not only homes but tribute spaces to the artists whom they collected and loved.
Having resided on both coasts, the Golds have lived in the art capitals of America, acquiring works ranging from the crafts and designs of local artists in Connecticut to those by emerging contemporary artists in Los Angeles, where Michael and Sirje became most involved with the art scene. The Golds became some of the most active members of the Los Angeles art community, serving numerous non-profit art organizations including Los Angeles Contemporary Exhibitions (LACE), LAXArt and Fellows of Contemporary Art (FOCA).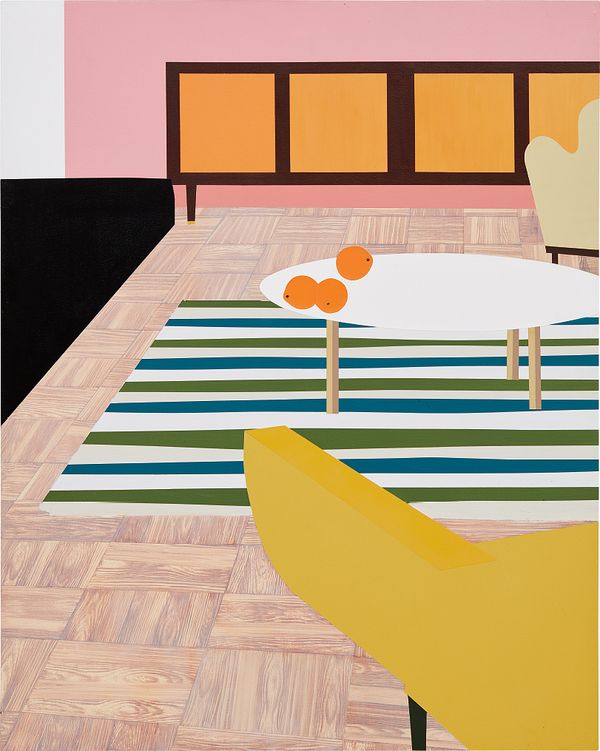 Kevin Appel A Living Room with Oranges, 1996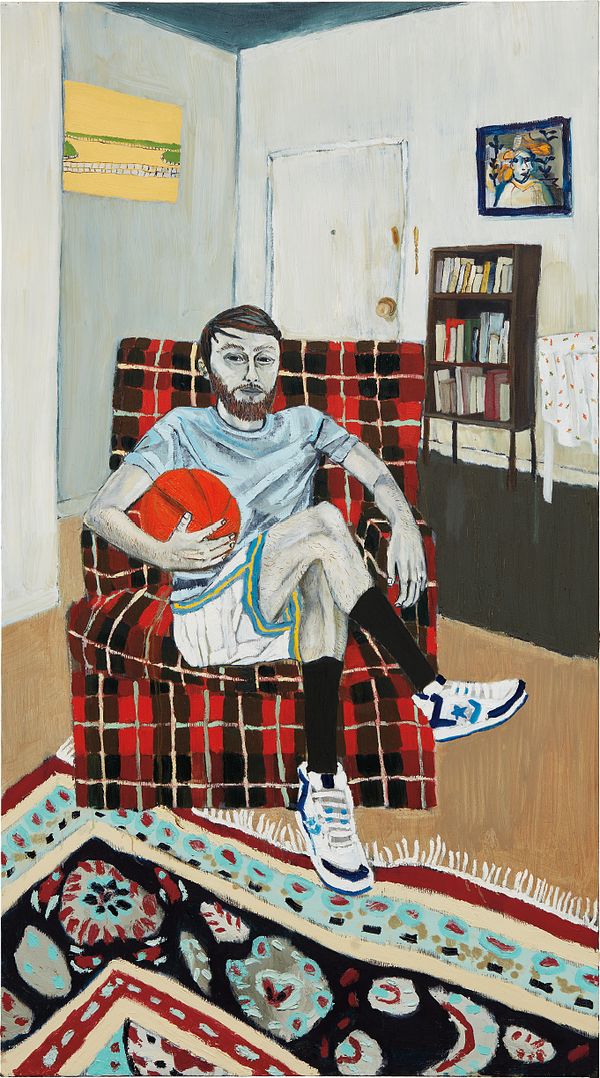 Raffi Kalenderian Self Portrait (Hoop it Up), 2006
Many of the works featured for sale were acquired during those Los Angeles years, including pieces by younger and mid-career emerging L.A. artists like Kevin Appel, Monique Prieto and Raffi Kalenderian. As Michael recalled, he first saw Appel's work at the 1995 UCLA Masters Program thesis show, and bought A Living Room with Oranges directly from the artist's studio before Appel had gallery representation. In addition to the Golds' dedicated support of local talent, often resulting in intimate relationships with the artists they collected, Sirje described an aesthetic quality that spans their diverse collection for Installation Magazine in 2014: "The hand of the artist in the work is very much a part of the idea...Lots of conceptual art is not executed by the hand of the artist; for my personal taste I really like to see the hand of it."
This focus is clearly discernible in works such as Yoshitomo Nara's charming Untitled (Irgendwo Steinebergen als Tragbild) and Kurt Kauper's striking portrait Diva Fiction #10.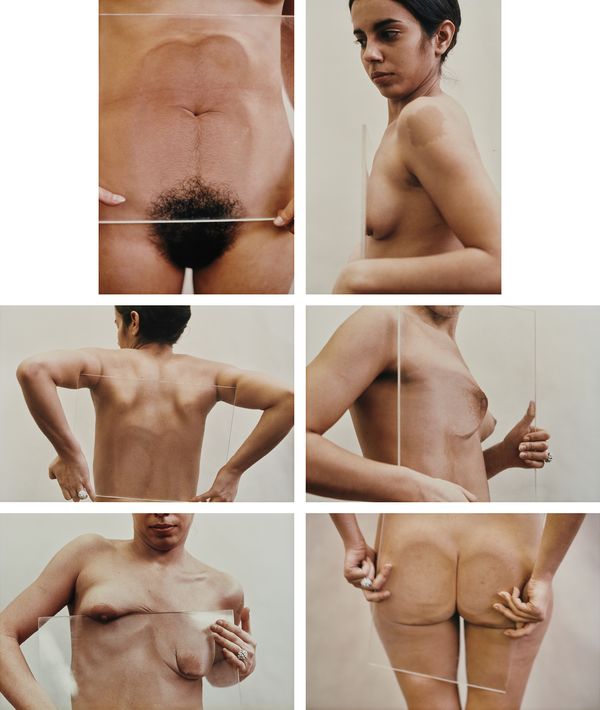 Ana Mendieta Untitled (Glass on Body Imprints), photographed in 1972, printed in 1997
Perhaps the most impressive is the Golds' effortless incorporation of the works into their homes, allowing them to permeate into their everyday lives. During an interview in their Hancock Park house in Los Angeles for art ltd in 2007, Michael reflected on the amusing placement of celebrated body artist Ana Mendieta's work, Untitled (Glass on Body Imprints), in their house.
"'Before, we had the Mendieta piece out here,' Michael recalled cheerfully, from the calmly formal dining area. 'You'd be eating your meal while looking at body parts.'"